Maple sugar on snow, or "maple taffy" as others call it - is one of the simplest (and most fun!) ways to enjoy maple candy. After boiling maple syrup to a certain temperature, pouring it on top of cold snow thickens it to create a taffy-like consistency that you can enjoy either on a fork or popsicle stick! (Personally, I recommend pairing it with some sour snacks, like pickles, to cleanse your palate in between enjoying bites!) Here are the steps my family follows to make wicked good maple snow taffy:

Step 1. First, gather the following ingredients and supplies:
A pan (or bowl!) filled with clean snow (flatten the snow until it's level by padding it down with a spoon or your hands)
1 cup of Vermont maple syrup
Wooden popsicle sticks or forks (for eating the maple taffy)
Saucepan or a small pot
Candy or electronic meat thermometer
Baking sheet (if making your candy indoors)
Step 2. Fill a sled, platter or a baking sheet with a layer of packed down snow. You want this area to be packed firm, so it holds the warm syrup better!
Step 3. Pour the maple syrup into a small pot or saucepan and heat until it begins to boil. Once boiling, the syrup will begin bubbling. Using a candy (or meat) thermometer to gauge the temperature, continue boiling the syrup until it reaches what my Dad calls the "sweet spot" (pun intended)- which is between 235-240 degrees Fahrenheit. If the sap gets hotter than this, don't worry! Your candy will just be more granulated and crunchier!
Step 4. Remove the pot from the heat and use a ladle to pour the syrup in lines onto the snow. BE CAREFUL. The syrup is VERY hot!
Step 5. Press a popsicle stick or fork into the syrup and then as the syrup is cooling, roll it up around the stick/fork. Now enjoy!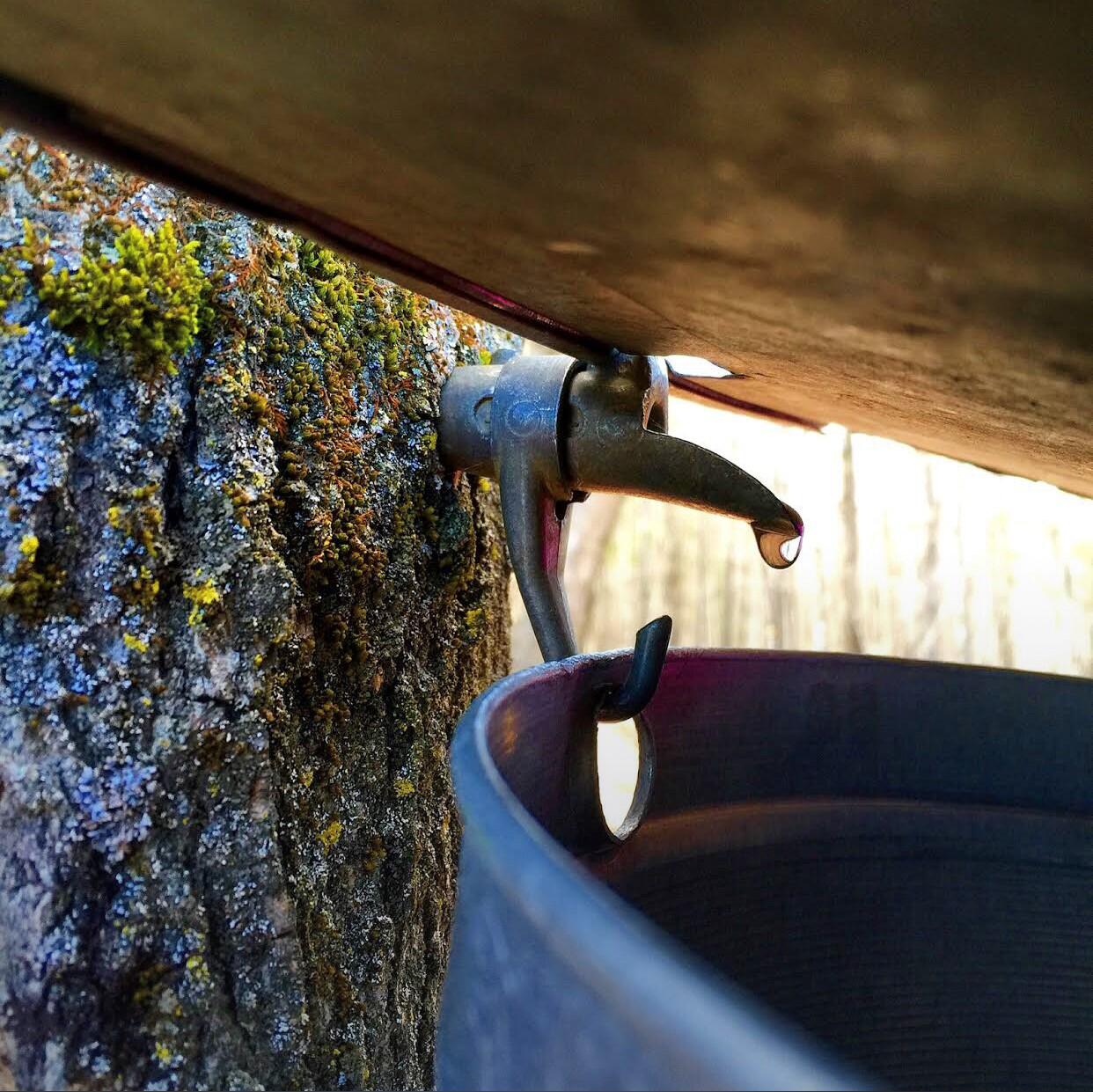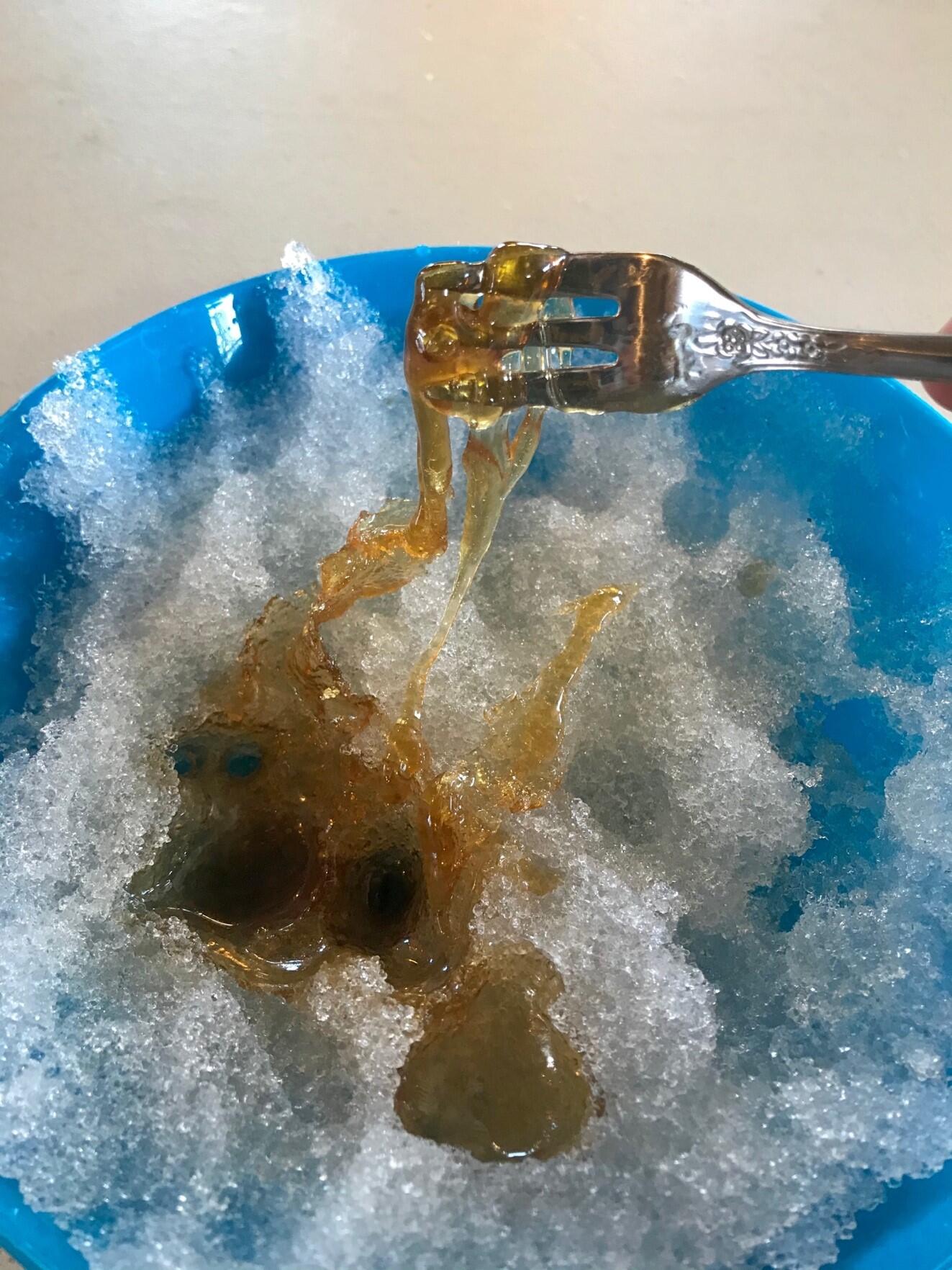 If you try this recipe, post it to your Instagram and use the hashtag #AudubonMapleMagic in your caption to enter our Bird-Friendly Maple Syrup Raffle! Every Friday we giveaway a quart of our maple syrup and on 4/2/21 we will be announcing the grand prize winner of one GALLON of maple syrup.