Spend your vacation at Audubon!
Make plans for Vacation Days at Audubon!
Spend your vacation break with us, outside at Audubon! Our vacation camps invite children to explore the world around them and connect to the plants and animals that call the Green Mountains home. There are moments of magic every day at camp, whether around the bonfire, on a hike to Lookout Rock, or at the pond.
This program is suggested for students ages 5-10.
Registration opening January 2024! More information coming soon!
February Vacation Camp 2023
Monday, Feb 26- Friday, March 1
8:30am-3:30pm
| | |
| --- | --- |
| February 26: Predator Prowl | Have you always wanted to put your fox ears to the test? Join Audubon to learn about the predators that stick around Vermont all winter long. Whether you are interested in teeth, claws, exceptional hearing, beaks, or talons we will dive into all of the different adaptations predators use to hunt and survive. We will explore and practice our predator skills through games and hands-on outdoor adventures! You'll also get to know how their prey adapts to survive winter! |
| February 27: Winter Expedition | |
| February 28: Bird-friendly Maple Sugaring | Kick off our sweetest season with a fun-filled, active day that is all about making maple syrup! We'll tap trees in the Audubon Center's 500-tap sugarbush, collect the sap, and see first-hand how an evaporator works. Audubon's sugarbush offers great places for birds to forage, hide, and raise young. We'll discover why it's great to practice Bird-friendly Maple Sugaring. Don't forget to bring your sweet tooth, since we'll wrap up this busy day with a syrup taste test! |
| February 29: Springtails in the Snow | Its Leap Day! |
| March 1: Forts and Fires | What does it take to live off the land? No need to brave the elements, learn how to make shelter out of sticks, snow, and leaves! We'll dive into the primitive skill of fire building and cover everything from fire structure to cooking over an open flame. We'll spend the day making cozy spaces in the woods and fields of the Green Mountain Audubon Center. |
April Vacation Camp 2023
Monday, April 22-Friday, April 26
8:30am-3:30pm
| | |
| --- | --- |
| April 22: Awesome Amphibians | |
| April 23: The Beauty of Birds | |
| April 24: Warming up from Winter |   |
| April 25: Mud Mayhem | |
| April 26: Spring Symphony | The world comes alive with sound and color after the quiet beauty of winter. |
Cancellation Policy
Cancellations made within 14 days notice of the first day of the program will receive a refund less $20 administration fee.
Cancellations made at least one week before the first day of the program will receive half of their tuition.
Cancellations made less than one week before the first day of the program will not receive a refund
-----
November Vacation Camp 2023
Monday, Nov 20th and Tuesday, Nov 21st
November 20: Let's Talk Turkeys
Find out what turkeys eat for Thanksgiving! Bring your turkey feet (and snoods and spurs!) along as we hit
the trails and learn more about these wild birds. We'll build nests, learn how hens
take care of their poults, and search for wild turkey food. We are going to be Turkey Experts with a new appreciation for this bird. You will be talking turkey!
November 21: Falling into Winter
What would you do if you had to live outside in the woods during
the winter? Find out what the animals at the Audubon Center do to get ready for the cold,
snow, and hard-to-find food as the days keep getting shorter and colder.
Things to Bring
Things to Bring
We spend a large portion of each day learning and playing outdoors. To ensure that your child is comfortable and prepared, please make sure that they wear and/or bring the following, depending on the forecast:
* Rain/Snow boots!
* Rain/Snow pants
* Rain/Winter jacket
* Extra pair of dry socks
* Warm hat and gloves
* Extra layers
* Change of dry clothes
* Lunch, snacks, and a water bottle (please use reusable containers to minimize garbage)

Meeting Place and Directions
Each morning, we will meet in the Education Barn at 255 Sherman Hollow Road at 8:30 am. Pick up is at 3:30 pm.
For Google maps and directions, please click on the links below:
From I-89, Exit 11
From Bristol and points south
From Charlotte and points west
Questions?
Education Program Coordinator
Debbie Archer
(802) 434-3068
How you can help, right now
Donate to Audubon
Help secure a future for birds at risk from climate change, habitat loss and other threats. Your support will power our science, education, advocacy and on-the-ground conservation efforts.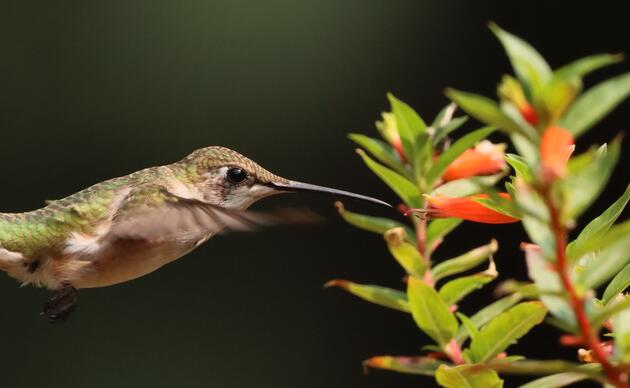 Visit Audubon
It's always a good time to visit the Audubon Center. Trails are open to the public year-round. Visit us daily from dawn until dusk! Donations are appreciated.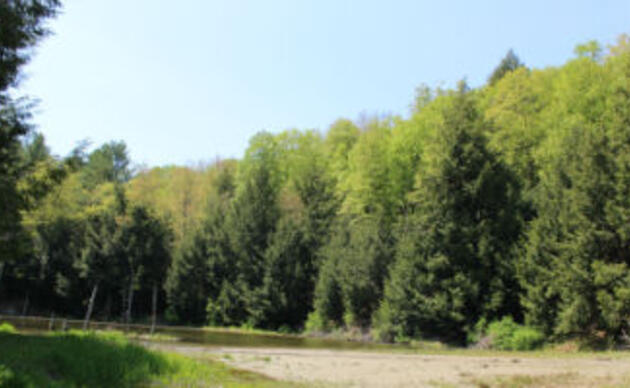 Events
Adults, preschoolers, foresters, photographers, sugarmakers and families will all find opportunities to connect with nature.