A new hands-on program for grades K-6
We are excited to announce that we will be offering a new in-person program for grades K-6 (approx. ages 6-12) called Audubon's Forest Classroom. We integrate the outdoor classroom with rigorous academic concepts, conservation-based themes, and connection with nature. This program is designed to provide students supplemental learning to their homeschool or in-classroom education, as well as routine during this uncertain time.
Every Wednesday from September-November the same small group of students will meet with two of Audubon's Teacher-Naturalists to give us the flexibility to work in age-appropriate small groups or come together as one big class. This program will follow the model of our Forest Playschool, where children are given the opportunity to lead their days with inquiry and are supported by our Teacher-Naturalists with seasonal topics and nature mentoring. No two days look the same, but themes of cooperation, curiosity, and phenology will prevail throughout our sessions.
We are currently only offering programs during the Fall and Spring months. If we feel that it is safe to offer programing in the winter we will update our program accordingly.
Check our our Forest Classroom Blog for insight on how we've spent our days!
Grades: K-6 (approx. ages 6-12)
Dates: 9/16, 9/23, 9/30, 10/7, 10/14, 10/21, 10/28, 11/4, 11/18 (There will not be a program on Veteran's Day 11/11)
Time: 9am - 1pm
Location: Audubon Vermont's Clubhouse (accessed by the sugarhouse parking area on Main Road). This program will be entirely outdoors. We will spend our days hiking and playing outside at the Green Mountain Audubon Center. In the event of unsafe weather (driving rain, thunderstorms, high wind, etc) we will cancel and refund your program fee.
Fee: Audubon Vermont members $270 ; Non-members $315. You can become a member of Audubon Vermont and the National Audubon Society with a $35 Family Membership: vt.audubon.org/join
Registration:
Sorry, this program is full.
Forms:
Health and Liability Release Forms are required for all drop-off programs (parents leave their students in our care). Download these forms at the bottom of the page "Downloadable Resources"
Refund/Cancellation Policy: Full refunds will be issued up until the Friday before the program (Friday, Sept 11). NO refunds are available after this time.
Pro-rated refunds will be made if Audubon needs to cancel the program:
in the event of weather conditions that prevent ample time safely outdoors or a hazardous.
should local shelter-in-place ordinances be reinstated.
should there be an indication of a resurgence of infections in our county
We will make these refunds at the end of the session in November. To request a refund, contact Debbie Archer.
COVID-19
We are committed to our community's health & safety.
Please read carefully and let us know of any questions.
We are so excited to welcome children back to our programs. However, things will be different during this program as we implement precautions to keep you, your children, and Audubon staff safe in the face of COVID-19. We are following precautions from the Department of Health and Agency of Education in addition to recommendations from the National Audubon Society. All of this means things will be a little different in practice, but our mission of high quality outdoor learning remains. This list is subject to change and we will let parents of registered children know of any changes.
------------------------------
Children may not attend when they:
Have been in close contact with someone with COVID-19 in the last 14 days
Have symptoms, been tested for COVID, and are awaiting results
Are sick for any reason
Show symptoms of COVID-19, such as a cough, shortness of breath, difficulty breathing, chills, repeated shaking with chills, muscle pain, headache, sore throat, or new loss of taste or smell
Have a fever
Have a significant new rash, particularly when other symptoms are present,
Have large amounts of nasal discharge in the absence of allergy diagnosis
If symptoms begin while at Audubon, the child will be sent home immediately ➢ Individuals with a temperature greater than 100.4 F will be sent home until they have had no fever for 72 hours without the use of fever-reducing medications (e.g., ibuprofen (Advil) or acetaminophen (Tylenol
Healthy children and/or staff with the following symptoms/conditions are not excluded from in-person activities:
Allergy symptoms (with no fever) that cause coughing and clear runny nose may stay if they have medically diagnosed allergies and follow medical treatment plans.
Well-controlled asthma

This inclusion does NOT require a medical clearance note from a healthcare provider when the child's allergy and/or asthma condition was known by the childcare program/provider prior to COVID-19. If you are new to our program OR have a new diagnosis of asthma or allergies, that will require written confirmation from the child's healthcare provider. A signed doctors note or copy of well child exam that documents well-controlled asthma or allergies is fine.

** We would love to talk to you about your child if they are at high risk due to underlying health conditions to determine if our program is a good choice for them, your family, and our staff.

------------------------------

Drop-off and pick-up. The Agency of Education suggests the same person do drop off and pick up. This person and child must wear a mask and will be asked COVID screening questions and have their temperature taken with a forehead scanner during the sign-in and out process. After screening questions (contact with COVID-19 case and symptom checker) and temperature check, you and your child(ren) will sanitize your hands and be allowed to sign in and join the group. We are keeping a record of who does drop off and pick up.

------------------------------

Masks

Masks are required by program participants, with a few exceptions.

We will be outside while the program is operating to be able to maintain social distance. According to the Governor's Mask mandate and the Department of Health, "Cloth facial coverings can be removed during outdoor activities where children and staff can maintain physical distancing; they need to have ready access to put them back as needed when activity stops."

Our staff will wear masks when they need to interact closely with your child or when indoors, but may take them off outside when socially distancing. Likewise, your child will be asked to wear a mask when they interact closely with another person. We are coming up with fun games to avoid masks, but understand that sometimes, kids just want to be close to others! We need your help in explaining to your child the importance of masks and that we wear them to keep each other safe.

Children under 2-years-old should not wear a cloth facial covering
Help your children to understand the importance of wearing cloth facial coverings to prevent the spread of germs
Cloth facial coverings are developmentally appropriate for children when they can properly put on, take off, and not touch or suck on the covering
Children with medical reason for not wearing a cloth facial covering must not wear one
Children should not wear a cloth facial covering while sleeping, eating, swimming, or other times when they would get wet
Resources
How you can help, right now
Donate to Audubon
Help secure the future for birds at risk from climate change, habitat loss and other threats. Your support will power our science, education, advocacy and on-the-ground conservation efforts.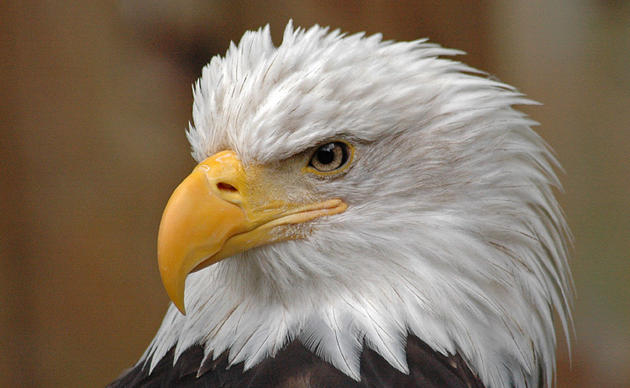 The Joy of Birds
Birds bring us happiness in so many ways. Whether you're just looking for a lift, unable to enjoy the outdoors, or in desperate need of distraction, look no further than this birdy care package.