A new hands-on program for grades K-6
We are excited to announce that we will be continuing to offering our in-person program for grades K-6 (approx. ages 6-12) called Audubon's Forest Classroom. We integrate the outdoor classroom with rigorous academic concepts, conservation-based themes, and connection with nature. This program is designed to provide students supplemental learning to their homeschool or in-classroom education, as well as routine during this uncertain time.
Every MONDAY the same small group of students will meet with two of Audubon's Teacher-Naturalists to give us the flexibility to work in age-appropriate small groups or come together as one big class. This program will follow the model of our Forest Playschool, where children are given the opportunity to lead their days with inquiry and are supported by our Teacher-Naturalists with seasonal topics and nature mentoring. No two days look the same, but themes of cooperation, curiosity, and phenology will prevail throughout our sessions.
Check our our Forest Classroom Blog for insight on how we spent our time!
2023-2024 Session

Program Registration: COMING SOON
Please email Lead Teacher, Emily Kaplita about future interest.
Please note we have changed the day of the week to MONDAY for this coming fall!
Grades: K-6 (approx. ages 6-12)
Dates: MONDAYS! Fall (11weeks): Sepember 11th- November 13th and November 27th-December 11th (NO program: Oct 9th Oct, 23rd, and Nov 20th) Winter/Spring (16 weeks) January 8- February 19th and March 11th- April 15th and April 29th- May 20th (No Program: Jan 15th, Feb 26th, March 4th, April 22nd).
Time: 9am - 3pm
Location: Audubon Vermont's Clubhouse (accessed by the sugarhouse parking area on Main Road). This program will be entirely outdoors. We will spend our days hiking and playing outside at the Green Mountain Audubon Center. In the event of unsafe weather (driving rain, thunderstorms, high wind, etc) we will cancel and refund your program fee.
Tuition: Remaining due after $50 deposit: Tuition for the Full Year $1570 members/ $1705 non-members
Memebers save 10%! You can become a member of Audubon Vermont and the National Audubon Society with a donation of $20 or more. Consider a $35 Membership for your Family: vt.audubon.org/join
The initial registration is a non-refundable deposit ticket to hold your spot for this Forest Classroom Session and has been accounted for in the total program fee. Once you make a deposit you will be emailed an invoice for your total program fee that can be paid via cash/check. If you need assistance or a payment plan please note that under "additional information". We have scholarships available! All registrants need to pay the $50 deposit including those seeking scholarships.
Forms: Health and Liability Release Forms are required for all drop-off programs (parents leave their students in our care). Download these forms at the bottom of the page "Downloadable Resources"
**Cancellation policy for 2023**
Our small program does not have the same risk tolerance or support system as our local schools. As such, we might decide to cancel a meeting or stop programing if COVID numbers spike in our county. If we have to cancel for COVID, you will be refunded for any affected sessions with an Audubon Vermont gift certificate. You can also choose to make a donation to Audubon Vermont and not claim your refund.
**Personal Cancellation**
We are happy to discuss on a case by case basis any cancellation. When there are focuses outside of the family's control (illness, school, etc.) we are happy to address that when it arises. If you decide to cancel and not participate in the program, you will be changed for the remainder of that month. Please give us as much advance notice as possible of your cancellation.
**Weather Statement/Cancellation**
This program is entirely outdoors, but for unsafe weather (thunder and lightning, high winds, extreme temperatures) we have access to both rustic and heated spaces. We help children build resiliency and learn to advocate for their needs ("I'm too hot!", "I'm too cold!", "I'm just right!") but that requires proper attire that include items that are waterproof and/or insulated. If proper gear is a barrier to participation, please contact us. Should our local school (Brewster Pierce Memorial) cancel for weather or conditions at the Audubon Center be unsafe, we will cancel. We will let you know by email or phone as soon as possible with the cancellation update. Since this is a fully outdoor program, cancellation due to weather is an inherent risk of the program and there will be no refunds.
Registration Process:
Register online
Contact Emily Kaplita or Debbie Archer with any questions.
Complete Health Form and Release Form (see "Downloadable Resources" below) and submit to Audubon:Mail: 255 Sherman Hollow Rd, Huntington, VT 05462Fax: 802-434-4686E-mail: darcher@audubon.org
Send full payment by check to 'Audubon Vermont.' 255 Sherman Hollow Rd, Huntington, VT 05462 once invoiced
For more information, please contact:
Lead Teacher
Emily Kaplita
(802) 434-3068
COVID-19
We are committed to our community's health & safety.
Please read carefully and let us know of any questions.
We are so excited to welcome children back to our programs. However, things will be different during this program as we implement precautions to keep you, your children, and Audubon staff safe in the face of COVID-19. We are following precautions from the Department of Health and Agency of Education in addition to recommendations from the National Audubon Society. All of this means things will be a little different in practice, but our mission of high quality outdoor learning remains. This list is subject to change and we will let parents of registered children know of any changes.
------------------------------
Children may not attend when they:
Have been in close contact with someone with COVID-19 in the last 14 days
Have symptoms, been tested for COVID, and are awaiting results
Are sick for any reason
Show symptoms of COVID-19, such as a cough, shortness of breath, difficulty breathing, chills, repeated shaking with chills, muscle pain, headache, sore throat, or new loss of taste or smell
Have a fever
Have a significant new rash, particularly when other symptoms are present,
Have large amounts of nasal discharge in the absence of allergy diagnosis
If symptoms begin while at Audubon, the child will be sent home immediately ➢ Individuals with a temperature greater than 100.4 F will be sent home until they have had no fever for 72 hours without the use of fever-reducing medications (e.g., ibuprofen (Advil) or acetaminophen (Tylenol
Healthy children and/or staff with the following symptoms/conditions are not excluded from in-person activities:
Allergy symptoms (with no fever) that cause coughing and clear runny nose may stay if they have medically diagnosed allergies and follow medical treatment plans.
Well-controlled asthma

This inclusion does NOT require a medical clearance note from a healthcare provider when the child's allergy and/or asthma condition was known by the childcare program/provider prior to COVID-19. If you are new to our program OR have a new diagnosis of asthma or allergies, that will require written confirmation from the child's healthcare provider. A signed doctors note or copy of well child exam that documents well-controlled asthma or allergies is fine.

** We would love to talk to you about your child if they are at high risk due to underlying health conditions to determine if our program is a good choice for them, your family, and our staff.

------------------------------
Resources
How you can help, right now
Donate to Audubon
Help secure the future for birds at risk from climate change, habitat loss and other threats. Your support will power our science, education, advocacy and on-the-ground conservation efforts.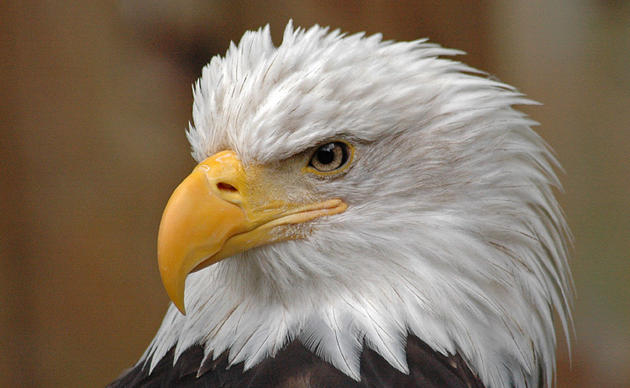 Visit Audubon
It's always a good time to visit the Audubon Center. Trails are open to the public year-round. Visit us daily from dawn until dusk! Donations are appreciated.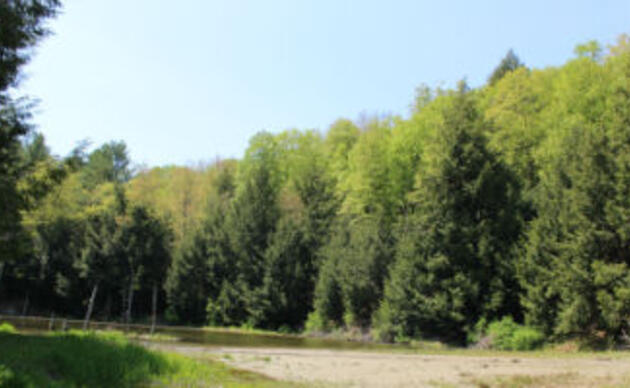 Events
Adults, preschoolers, foresters, photographers, sugarmakers and families will all find opportunities to connect with nature.