Monthly environmental education programs for your child.
We integrate the outdoor classroom with rigorous academic concepts, conservation-based themes, and connection with nature. Audubon Vermont's series of monthly outdoor nature-based programs focus on key science concepts. Each program is designed to give you a platform from which to build units/lessons in your homeschooling or to supplement your child's classroom learning at school.
We are continuing with a seasonal program schedule for Unschool's 2023-24 program year. Each season will offer the same hands-on learning opportunities families love, and give the opportunity for our teacher naturalists to build on learning each month to create a three-month series that is in tune with nature's calendar. We ask families to commit to the full season, which also gives Audubon the ability to build a consistent cohort of outdoor learners.
NEW! We have space open in our winter and spring sessions! Use this link to register.
Advanced registration is required
Please note the cancellation policy below.
Where: Green Mountain Audubon Center in Huntington, Vermont
We will aim to spend 100% of our time outdoors (in winter, we will have access to our heated education barn).
Age: This program is for learners ages 6-12. We will divide into smaller, age appropriate groups for activities.
Day of the week: 2nd Thursday of each month (dates and themes listed below)
Time: 9am - 1pm
Fee:
Seasonal Attendance: Audubon Vermont members $90/season/child; non-members $99/season/child.
Attend the full program year: Audubon Vermont members $250/child; non-members $

277.00/child
Limited Scholarships available.

Contact Emily Calder with questions at emily.calder@audubon.org or (802) 434-3068 ex. 25
Look below for our monthly themes and dates for this year
Fall 2023
Monthly Description
Sept 14
Insects of the land and water: What makes an insect an insect? Find out while we spend the day searching for creatures on land and in the water. September is a great time to find crawling creatures before it gets too cold, so join us and then keep the learning going at home!

Oct 12

Forest giants: Trees are everywhere in our natural community. What are these giants and how to they create habitat for the critters of the woods? We will get up close to observe and learn about these beautiful trees and how they change through the seasons.

Nov 9

Orienteering: Could you find your way in the forest? Increase your outdoor preparedness as you join us to learn how to navigate with maps and compasses. We will also explore other ways to be prepared and respectful when adventuring outdoors.
Winter 2023-24
Monthly Description
Dec 14
Migrate? Hibernate? Stay Active? How do animals survive the winter? How do they get food and stay warm?We will explore the importance of adaptations and come up with some of our own.
Jan 11
Winter Wildlife and Tracking. With the help of the snow covered ground we can follow the clues to figure out who has been here. Decipher the stories in the snow and make some of your own! There are both predators and prey active all winter long, can you tell who is who?
Feb 8
Snow Science and Survival. What is snow? Why is it so fascinating? We will become scientists and study the snow. Then let's see if we can make a shelter out of snow, learn a few different kinds of knots, to keep ourselves safe in this winter wonderland.
Spring 2024
Monthly Description
Mar 14
Journey from Sap to Syrup and Bird Friendly Maple Sugaring! Take a peek (and a sniff!) inside of the sugarhouse. Tap a tree, gather some sap, and bring it to the boil. Learn about the process from start to finish, including how to assess the sugarwoods to see if they are bird friendly!
April 11
Why did the amphibian cross the road? To get to the other side! But seriously, who put this road in my migration cooridor from the wooded uplands to the vernal pond lowlands? Let's see who we can find making this wet march.
May 9
What can we say? May is All About Birds! The birds are back in town, lets see who we can identify. We will use binoculars, study field markings, and learn the different calls and songs of some common (and spectacular) Vermont species.

Audubon Vermont Membership: vt.audubon.org/join
Forms: Health and Liability Release Forms are required for all drop-off programs (parents leave their students in our care). Download these forms at the bottom of the page "Downloadable Resources"
Refund/Cancellation Policy:
If Audubon Cancels: You will be refunded for any affected sessions through this online system to your card on file (refund will be prorated). You can also choose to make a donation to Audubon Vermont and not claim your refund.
If you need to cancel: Please contact us as soon as possible. Pro-rated refunds for the particular month you are cancelling will be issued up until the Monday before the program at noon. NO refunds are available after this time. Full refunds will be made if the program has low enrollment. Please contact Emily Calder if you need to cancel.
Weather Cancelations: Weather is an inherent risk of outdoor programs. We might have to cancel for dangerously cold weather (negative windchills) or hazardous conditions if our local school (Brewster Pierce of Mount Mansfield Unified School District) cancels. We will give families as much notice in advance as we can. We will make up the session on the following Thursday (the 3rd Thursday). If that attempt to reschedule fails, refunds will not be guaranteed for weather.
Questions? Contact Emily Calder at emily.calder@audubon.org or (802) 434-3037
----------------------------------
Groups may also schedule an education program at the Audubon Center or as an outreach option at a local park. View our Education Page for a complete list of topics offered by age.
How you can help, right now
Donate to Audubon
Help secure a future for birds at risk from climate change, habitat loss and other threats. Your support will power our science, education, advocacy and on-the-ground conservation efforts.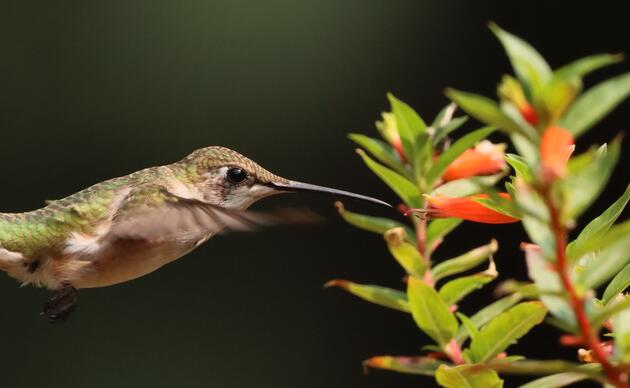 Visit Audubon
It's always a good time to visit the Audubon Center. Trails are open to the public year-round. Visit us daily from dawn until dusk! Donations are appreciated.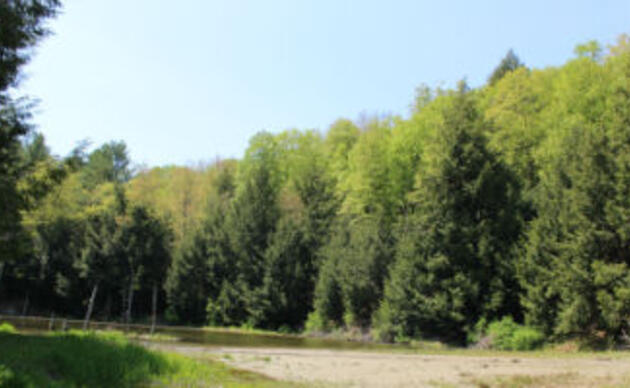 Events
Adults, preschoolers, foresters, photographers, sugarmakers and families will all find opportunities to connect with nature.