Monthly full-day programs for those looking to add environmental education to their child's life.
We integrate the outdoor classroom with rigorous academic concepts, conservation-based themes, and connection with nature. Audubon Vermont's series of monthly outdoor nature-based programs focus on key science concepts. Each program is designed to give you a platform from which to build units/lessons in your homeschooling or to supplement your child's classroom learning at school.
New! We are shifting to a seasonal program schedule for Unschool's 2022-23 program year. Each season will offer the same hands-on learning opportunities families love, and give the opportunity for our teacher naturalists to build on learning each month to create a three-month series that is in tune with nature's calendar. This shift will ask families to commit to the full season, which also gives Audubon the ability to build a consistent cohort of outdoor learners.
Advanced registration is required: Click here
Please note the cancellation policy below.
Where: Green Mountain Audubon Center in Huntington, Vermont
We will aim to spend 100% of our time outdoors (in winter, we will have access to our heated education barn).
Age: This program is for learners ages 6-12. We will divide into smaller, age appropriate groups for activities.
Time: 9am - 1pm
Fee: Audubon Vermont members $90/season/child; non-members $99/season/child. Scholarships available.

Give Debbie Archer a call to discuss 802-434-3068 x13
Fall 2022
September 15
Insects of the land and water. What makes an insect an insect? Find out while we spend the day searching for creatures on land and in the water. September is a great time to find crawling creatures before it gets too cold, so join us and then keep the learning going at home!

October 20

Season of Change: What have you been noticing as summer has turned into fall? The forests are undergoing some changes from the tops of the canopy down to the forest floor. We will lean into change by focusing our learning time on the trees of the forest and making observations of our own.

November 17

Wilderness Survival: Animals are getting ready for winter with different survival strategies. Lets try a few ourselves! We will build a shelter, stay warm, and take a hint from the bears and make a hearty snack (but we will make ours over the fire!).
Winter 2022-23
Dec 15
Migrate? Hibernate? Stay Active? How will you survive this winter? By learning the different strategies that our animal neighbors have adapted to use, maybe we can learn more about ourselves. After some experiments in the cold, we will create a creature of our own!
Jan 19
Winter Wildlife and Tracking. WIth the help of the snow covered ground we can follow the clues to figure out who has been here. Decipher the stories in the snow and make some of your own! There are both predators and prey active all winter long, can you tell who is who?
Feb 16
Winter Wilderness Survival. Let's see if we can make a shelter out of snow, learn a few different kinds of knots, and remember the rule of 3 and how to leave no trace.
Spring 2023
Mar 16
Journey from Sap to Syrup and Bird Friendly Maple Sugaring! Take a peek (and a sniff!) inside of the sugarhouse. Tap a tree, gather some sap, and bring it to the boil. Learn about the process from start to finish, including how to assess the sugarwoods to see if they are bird friendly!
April 20
Why did the amphibian cross the road? To get to the other side! But seriously, who put this road in my migration cooridor from the wooded uplands to the vernal pong lowlands? Let's see who we can find making this wet march
May 18
What can we say? May is All About Birds! The birds are back in town, lets see who we can identify. We will use binoculars, study field markings, and learn the different calls and songs of some common (but spectacular) Vermont species.

Audubon Vermont Membership: vt.audubon.org/join
Forms: Health and Liability Release Forms are required for all drop-off programs (parents leave their students in our care). Download these forms at the bottom of the page "Downloadable Resources"
Refund/Cancellation Policy:
If Audubon Cancels: Our small program does not have the same risk tolerance or support system as our local schools. As such, we might decide to cancel a meeting or stop programing if COVID numbers spike in our county. If we have to cancel for COVID, you will be refunded for any affected sessions through this online system to your card on file (refund will be prorated). You can also choose to make a donation to Audubon Vermont and not claim your refund.
If you need to cancel: Full refunds will be issued up until the Monday before the program. NO refunds are available after this time. Full refunds will be made if the program has low enrollment. To request a refund, contact Debbie Archer.
Weather Cancelations: Weather is an inherent risk of outdoor programs. We might have to cancel for dangerously cold weather (negative windchills) or hazardous conditions if our local school (Brewster Pierce of Mount Mansfield Unified School District) cancels. We will give families as much advance notice as we can. We will do our best to reschedule any missed sessions we can. Refunds not guaranteed for weather.
Questions? email Education Manager Debbie Archer or call 802-434-3068
COVID-19.

We are committed to our community's health & safety.
Please read carefully and let us know of any questions.
We are so excited to welcome children back to our programs. However, things will be different during this program as we implement precautions to keep you, your children, and Audubon staff safe in the face of COVID-19. We are following precautions from the Department of Health and Agency of Education in addition to recommendations from the National Audubon Society. All of this means things will be a little different in practice, but our mission of high quality outdoor learning remains. This list is subject to change and we will let parents of registered children know of any changes.
------------------------------
Children may not attend when they:
Have been in close contact with someone with COVID-19 in the last 14 days
Have symptoms, been tested for COVID, and are awaiting results
Are sick for any reason
Show symptoms of COVID-19, such as a cough, shortness of breath, difficulty breathing, chills, repeated shaking with chills, muscle pain, headache, sore throat, or new loss of taste or smell
Have a fever
Have a significant new rash, particularly when other symptoms are present,
Have large amounts of nasal discharge in the absence of allergy diagnosis
If symptoms begin while at Audubon, the child will be sent home immediately ➢ Individuals with a temperature greater than 100.4 F will be sent home until they have had no fever for 72 hours without the use of fever-reducing medications (e.g., ibuprofen (Advil) or acetaminophen (Tylenol
Healthy children and/or staff with the following symptoms/conditions are not excluded from in-person activities:
Allergy symptoms (with no fever) that cause coughing and clear runny nose may stay if they have medically diagnosed allergies and follow medical treatment plans.
Well-controlled asthma

This inclusion does NOT require a medical clearance note from a healthcare provider when the child's allergy and/or asthma condition was known by the childcare program/provider prior to COVID-19. If you are new to our program OR have a new diagnosis of asthma or allergies, that will require written confirmation from the child's healthcare provider. A signed doctors note or copy of well child exam that documents well-controlled asthma or allergies is fine.

** We would love to talk to you about your child if they are at high risk due to underlying health conditions to determine if our program is a good choice for them, your family, and our staff.

------------------------------

Drop-off and pick-up. The Agency of Education suggests the same person do drop off and pick up. This person and child must wear a mask and will be asked COVID screening questions and have their temperature taken with a forehead scanner during the sign-in and out process. After screening questions (contact with COVID-19 case and symptom checker) and temperature check, you and your child(ren) will sanitize your hands and be allowed to sign in and join the group. We are keeping a record of who does drop off and pick up.

------------------------------

Masks

Masks are required by program participants.

We will be outside while the program is operating to be able to maintain social distance. According to the Governor's Mask mandate and the Department of Health, "Cloth facial coverings can be removed during outdoor activities where children and staff can maintain physical distancing; they need to have ready access to put them back as needed when activity stops."

Our staff will wear masks when they need to interact closely with your child or when indoors, but may take them off outside when socially distancing. Likewise, your child will be asked to wear a mask when they interact closely with another person. We are coming up with fun games to avoid masks, but understand that sometimes, kids just want to be close to others! We need your help in explaining to your child the importance of masks and that we wear them to keep each other safe.

Children under 2-years-old should not wear a cloth facial covering
Help your children to understand the importance of wearing cloth facial coverings to prevent the spread of germs
Cloth facial coverings are developmentally appropriate for children when they can properly put on, take off, and not touch or suck on the covering
Children with medical reason for not wearing a cloth facial covering must not wear one
Children should not wear a cloth facial covering while sleeping, eating, swimming, or other times when they would get wet
Resources
----------------------------------
2021-2022 Topics and Registration
Thursday, October 21, 2021 – Watershed Wonders
Thursday, November 18, 2021 – Forests and Trees
Thursday, December 16, 2021- Forts and Fires
Thursday, February 17, 2022- Winter Wildlife and Tracking
Thursday, March 17, 2022 - Bird-Friendly Maple Sugaring
Thursday, April 14, 2022 – Signs of Spring
Thursday, May 12, 2022- All About Birds
2020-2021 Topics and Registration
Thursday, September 17 - Insects of the Field and Water
Thursday, October 15 - Explore the Forest Floor
Thursday, November 19 – Winter is Coming
Thursday, February 25 - Winter Wildlife and Tracks
Thursday, March 18 -Bird-Friendly Maple Sugaring
Thursday, April 15 – Signs of Spring
Thursday, May 20 – All About Birds
Thursday, June 10 – The Wonders of Water
2019-2020 Dates and Topics for 6-12 year-olds
Thursday, September 12 - Insect Investigations
Thursday, October 10 - Forests and Trees
Thursday, November 14 – Orienteering
Thursday, December 12 – Bobcats, Owls, and Bears, OH MY!
Thursday, January 9 – Winter Wildlife and Tracking
Thursday, February 13 -Winter Wilderness Skills
Thursday, March 19 -Bird-Friendly Maple Sugaring
Thursday, April 16 – Amphibians and Reptiles
Thursday, May 14 – Forest Flora &Foraging
Thursday, June 11 – All About Birds
Groups may also schedule an education program at the Audubon Center or as an outreach option at a local park. View our Education Page for a complete list of topics offered by age.
How you can help, right now
Donate to Audubon
Help secure the future for birds at risk from climate change, habitat loss and other threats. Your support will power our science, education, advocacy and on-the-ground conservation efforts.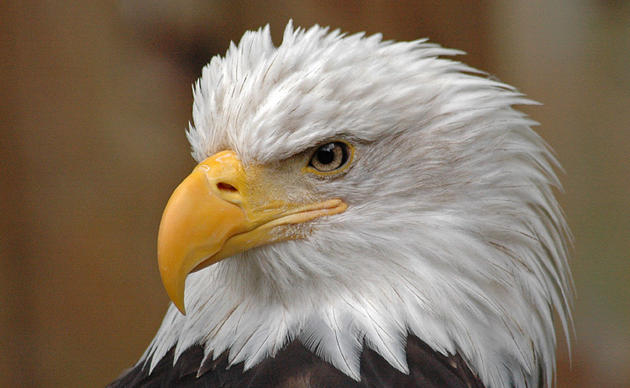 Visit Audubon
It's always a good time to visit the Audubon Center. Trails are open to the public year-round. Visit us daily from dawn until dusk! Donations are appreciated.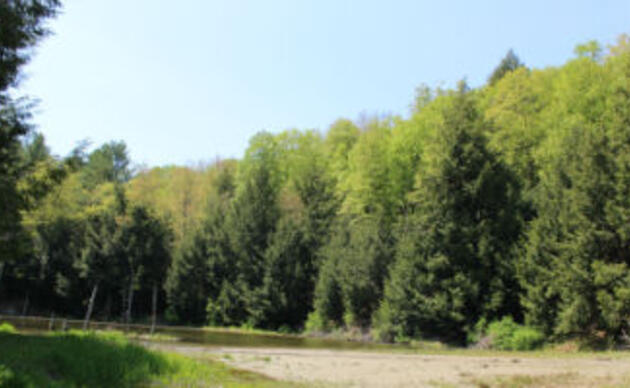 Events
Adults, preschoolers, foresters, photographers, sugarmakers and families will all find opportunities to connect with nature.