James J. Brady – Montpelier, VT
he/him/his
James is a biologist with the Vermont Agency of Transportation. He works with transportation officials and regulators to ensure transportation projects avoid or minimize impacts to Vermont's natural resources. James takes this one step further and is on the forefront of cutting edge research regarding wildlife interaction with transportation infrastructure. He has presented his work on wildlife and transportation at conferences held in various locations along eastern North America and as an invited guest lecturer at Norwich University and Vermont Technical College.
Formerly, James was a wildlife technician with The Trustees of Reservations in Massachusetts and the US Fish & Wildlife Service in New Jersey. He managed beach-nesting waterbird habitat from Massachusetts (Ipswich, Nantucket, and Martha's Vineyard) to southern New Jersey.
In his free time, you can find James enjoying Vermont with his wife Leslie. They enjoy birding, snowboarding, camping and listening to records together.
Cricket Braun - Charlotte, VT
she/her/hers
Cricket's earliest memories are of birding with her late father, an avid birder and environmentalist. His lifelong commitment to protecting birds and their habitat is a legacy Cricket hopes to continue in her role with Audubon Vermont. Cricket and her husband live in Charlotte, where they raised their four children who are now mostly fledged.
Cricket earned her masters degree in Environmental Science and more recently, her doctorate in Clinical Psychology. Although she currently runs her own private psychotherapy practice, she also has worked as a naturalist for the South Shore Natural Science Center (MA), bird-bander for Manomet (MA) and the Mitchell Lake Upland Bird Study (TX), flight crew volunteer for the Raptor Center at the University of Minnesota, field biologist/avian surveyor for Colorado State University at Camp Bullis (TX) and Friedrich Wilderness Park (TX), curator for the Ecolab at the Witte Museum of Natural History (TX), teacher for Rowland Hall St. Marks School (UT), and psychologist for the University of Vermont. Cricket is a former Board Member of Rowland Hall St. Mark's School, as well, and is a member of Hamilton College's Parent Leadership Council. Cricket looks forward to helping Audubon Vermont advance its many conservation, advocacy and education initiatives.
In her free time, Cricket enjoys spending time with family, knitting, walking her dogs, and playing backgammon.
Tom Brownell - Burlington, VT
he/him/his
Most recently Tom was the CEO of Sentinel Investments in Montpelier, VT. Sentinel Investments is the asset management subsidiary of the National Life Group and in total the firm manages over $30 billion for both the insurance company and third party accounts. Tom was with Sentinel for 27 years, and held a wide variety of positions with the firm over that time span. Prior to being named CEO in 2013, Tom was named the chief investment officer of the National Life Insurance company in 2005, and prior to that he held positions including head of the fixed income, corporate bond portfolio manager, and research analyst. As CIO, Tom was responsible for setting the investment strategy and asset allocation for the Group's investment portfolios. In that role he chaired the Investment Transaction, Asset Allocation and Investment Risk Management committees. Before joining National Life Group in 1992, Tom was an associate in GE Capital's Corporate Finance Group in Stamford, Connecticut.
Outside of work, Tom is a board member of Spectrum Youth and Family Services, the Lake Champlain Land Trust, and Audubon Vermont. When not working or volunteering, Tom is an avid runner, hiker, cyclist and skier.

Tom earned his CFA designation in 1994, and is a member of the Vermont CFA Society. He earned a B.A. from Bowdoin College, and an MBA from Babson Graduate School of Management.
Matthew R. Gorton - Ferrisburgh, VT
he/him/his
Matthew is an ecologist and herpetologist completing his Ph.D. at the University of Vermont. His research interests primarily focus on the dynamics of ecosystems, especially in regard to wetland and aquatic habitats; using statistical modeling to determine important variables within the landscape that are necessary for the persistence of wildlife species; studying the impact of roads on wildlife; human-wildlife conflict; and exploring how animals move throughout the landscape. He is currently working on his doctoral dissertation, which is entitled "Understanding and Conserving Vermont's Herptiles."
Matthew is originally from the Starksboro/Bristol area of Vermont. He is extremely interested in the natural world and is extremely passionate about protecting it. He believes that we are all part of nature, and that nature belongs to all. Matthew is also a member of the Ferrisburgh Conservation Commission.
Outside of research and work, Matthew considers himself an artist and nature enthusiast. He enjoys drawing, writing, reading, composing music, hiking, and making pretty much anything out of wood.
Natalie Harder - Shelburne, VT
she/her/hers
Natalie's interest in birding and Audubon Vermont came through her son Charlie, who started having a keen interest in birds in 2nd grade after doing a book report on the Cooper's Hawk. Since Charlie couldn't drive at the time, Natalie started accompanying him on various bird walks and nature excursions that have eventually taken the family from Shelburne Farms all the way to Costa Rica and Botswana.
Natalie believes strongly that our bird populations are literally the "canary in the coal mine" when it comes to the warning us about the health of our environment. She is committed to helping Audubon Vermont do its part in our corner of the world.
Natalie is a longtime member of the board of the Vermont National Guard Charitable Foundation, serves on the University of Vermont Cancer Center Community Advisory Board, and has also volunteered on numerous committees at the Shelburne Museum over the years.
Natalie lives in Shelburne with her husband Hank, and youngest son Charlie. Her other two (or older) children, Haley and Henry, have already flown the coop.
Scott Jaunich - Charlotte, VT
he/him/his
Scott Jaunich is a real estate, land use and environmental lawyer at Downs Rachlin Martin, PLLC, where he chairs the Real Estate practice group. He received his undergraduate degree from Middlebury College completing an honors thesis on Mallard Duck population dynamics and range expansion in northern New England. Scott then received his J.D. and M.S.L. (Environmental Law) degrees from Vermont Law School before starting his practice in California. While in law school, Scott was selected as a Carthage Scholar at the Political Economy Research Center in Bozeman, Montana, where he researched and published a law review article on the public trust doctrine and water and property rights.
In 2001 he returned to Vermont, moving to Charlotte with his wife and three children. Scott is an avid outdoorsman whose travels have included Newfoundland and Labrador, southern Africa, the Galapagos, Europe, Alaska, Mexico, southern Chile and Panama. He has previously served on several other boards including California Fly Fishers Unlimited, the Lund Family Center, and Mobius.
Willem Leenstra – Hinesburg, VT
he/him/his
Willem has an international background. Until age 6 he lived in the former Dutch East Indies (Indonesia) at which time his family went back to the Netherlands. The family emigrated to California when he was 13, where his high school and college education were completed.
Willem fell in love with birdwatching while in graduate school in Seattle. The term was chosen deliberately to indicate his slight preference for observing bird behavior over adding species to a life list. After a few years in Boston, in 1980, Willem settled in Vermont to start at the University of Vermont as a chemistry professor. He has also tried his hand at being an entrepreneur, as a co-founder of an environmental laboratory, Endyne, Inc.
Recently retired, Willem is pleased to again be involved with volunteerism: locally as a middle school Mentor, nationally with the American Chemical Society, and regionally as an Audubon Vermont board member. Within the Audubon organization, Willem thoroughly enjoys being a Peregrine Falcon nesting monitor. Having had to give up being on an over-60 Boston-area soccer team, he has returned to being a racquetball fanatic, and a fair tennis player. Willem and his wife are pleased that their two daughters (and five grandchildren) have returned to make Vermont their home.
Kevin Mack– East Burke, VT
he/him/his
Kevin Mack is the General Manager at Burke Mountain Resort in East Burke. Kevin moved to Vermont in 2011 after spending a decade in Washington DC working for conservation on public and private lands as a consultant and with such groups as Nevada Wilderness Project, Potomac Conservancy and The Wilderness Society. Prior to DC, Kevin lived in Reno, Nevada where he helped secure permanent protection for millions of acres of wilderness and was a coordinator, co-author and editor of the Atlas of the Breeding Birds of Nevada.
Moving to Vermont allowed Kevin to work with Northern Forest Canoe Trail for several years, building partnerships that highlight the benefits of human powered recreational trails to local economies. Kevin lives in West Burke with his wife Ann (two kids off to college) and enjoys birding, traveling, gardening and walking the quiet roads around his home. Kevin is originally from New York City.
Zachary Minot – Charlotte, VT
he/him/his
Zach Minot grew up along the east coast, living in Florida, Maine, New Jersey, Connecticut, and New York before finally arriving in Vermont for good in 2010. Currently, he is a culinary consultant and a partner at the culinary website CookingDistrict.com. Zach graduated from The New England Culinary Institute with an Associate's Degree in Culinary Arts and from The University of Vermont with a Bachelor's Degree in Film and Television, a Bachelor's Degree in Political Science, and a minor in Japanese. Zach has cooked for numerous high-end restaurants including New York City's Gramercy Tavern, and locally at The Kitchen Table Bistro and the Inn at Shelburne Farms. He has worked on the set of acclaimed Food Network's Good Eats with Alton Brown and has been hands-on with culinary media since 2005.

When not living and working in his culinary world, Zach has a passion for many things that connect him to Vermont and nature. He's always had a strong passion for the outdoors and commitment to conservation. With a rich birding history in his family, he became interested in Audubon Vermont after moving next door to GMAC and becoming aware of the great variety of birds right in his backyard. Zach enjoys photography, fixing old cars, working on his land and cutting firewood. And of course, there's lots of cooking for friends and family.
Cheryl Pinto, Board Vice-Chair - South Burlington, VT
she/her/hers
Cheryl Pinto leads Global Values Led Sourcing for Ben & Jerry's, Vermont's iconic, progressive ice cream company. As the company's 'Sorceress', Cheryl works to advance positive social and environmental impact across all of Ben & Jerry's value chains, from dairy and cocoa to chocolate fudge brownies. Cheryl was born in Nairobi, Kenya, lived a short while in London, and mainly grew up in Toronto, where she earned her B.Sc. in Biology. Cheryl moved to South Burlington from Chicago where she received her MBA in Finance from the University of Chicago. While in Chicago, Cheryl became involved with bird and wildlife rescue - this fueled her curiosity and desire to do more to bring about healthy interaction between human activity and wildlife. Cheryl currently sits on the Board of Directors of Divine Chocolate and the Sustainable Food Lab. When home in South Burlington, Cheryl bikes, paddles, and recovers with hot yoga.
William Post – Shelburne, VT
he/him/his
William G. Post, Jr. was until January of this year, a member of the Burlington law firm of Gravel and Shea. He received his B.A. degree from Colby College and his J.D. degree from New York University School of Law. Bill is the author of How You Can Benefit From the New Tax Laws published by Little, Brown & Company in November 1981. Bill has practiced exclusively in the areas of estate planning and administration for 42 years, 40 of which have been in Vermont. He has lectured extensively on all aspects of estate planning and estate administration throughout Vermont and New England. Bill is a member of the American College of Trusts and Estates Counsel, and is former Vermont State Chair of that Counsel. Bill has served on numerous boards over the years, most notably the Vermont Counsel on the Arts, the Vermont Mozart Festival (President, 1986) Champlain College (Chair, 2003-2005), and Burlington City Arts. Bill was also a Burlington Airport Commissioner for a number of years in the 1990s, and was a member of the Planning Committee for the Vermont Tax Seminar for many years. Bill retired from the active practice of law at the end of 2013. He is an avid bird watcher, and looks forward to spending more time in that pursuit.
Mariah Riggs - Huntington VT
she/her/hers
Mariah Moulton Riggs was born and raised in Huntington, Vermont. She attended Emerson College in Boston and received a B.A. double major in Film and Audio Production. Mariah worked in Boston, Massachusetts and Austin, Texas before moving back to Vermont in 2011 and becoming the Director of The Main Street Performing Arts Center on Burlington's waterfront.
Mariah is a founding member of the Vermont Event Professionals organization and actively serves on its steering committee. She also is a guest host on Channel 17 for the Live at 5:25 Series, where she interviews local non-profits and gives them a platform to get their message out to the public.
Mariah has been curating and running a free weekly classic film series at the Main Street Landing Film House on Tuesdays nights for five years. She works with Arts Alive and SEABA to curate the galleries attached to the Main Street Landing Performing Arts Center. In her job she also gets to work with most of the creative theatrical groups in the area which call the Main Street Landing Performing Arts Center home. She hosts, sponsors and works with the Burlington Film Society, the Green Mountain Gore Society, and The Vermont International Film Festival to further the advancement of American Independent and World Cinema, as well as the theatrical arts in the Burlington area.
Mariah enjoys being outside with her husband and two children to go hiking, skiing at Mad River Glen where she grew up, and swimming in all of the wonderful spots around Huntington.
John Schweizer- Greensboro, VT
he/him/his
John is a life-long birder who resides in Greensboro in the Northeast Kingdom with his wife Jennifer Lucas. He serves as Treasurer of the Green Mountain Audubon Society (an Audubon Chapter), Vice President of the Greensboro Association, and Director of Green Power Monitoring Systems. Previously John served as a board officer for the Northern Forest Canoe Trail, the Catamount Trail, and Ski Industries of America.
John spent most of his business career as an entrepreneur and executive in the outdoor business and in aviation. After completing engineering and MBA degrees at Dartmouth, he worked as an Outward Bound climbing instructor, then spent six years as an executive for Rossignol and Nordica. He moved on to start Merrell and later Garmont footwear companies. In between these ventures, he mastered turn-arounds for Exel North America, Arhu Ski Company, as well as Otter Creek Brewing. John's earlier aviation career included being a machinist, mechanic, commercial pilot, and flight instructor for his family's Schweizer Aircraft Company.
John's current recreation interests, besides playing with his grandchildren, include skiing, hiking, tennis, golf, reading history, and landscaping with his Kubota. He is also in hot pursuit of his goal to reach the summits of the highest peaks in all fifty states.
Cindy Senning, Board Chair – Duxbury, VT
she/her/hers
Cindy moved to Vermont in 1971. For 43 years she has lived in the same house on the eastern slopes of Camel's Hump in Duxbury where she and her husband raised two children. She considers herself very lucky that they both now live in Duxbury and have given her three beautiful granddaughters.
Cindy's professional life spanned thirty years in community health and public education. She earned her BSN at Cornell-NY Hospital School of Nursing and has worked at MCHV, Chittenden County Visiting Nurses, Waterbury Public Health Association and Central Vermont Home Health and Hospice where she served as Clinical Director of Home Care Programs for six years. While earning her Masters and Doctorate in Education from UVM Cindy worked in Vermont's public school system – first as the school nurse and health educator at Harwood Union High School and then as principal at Duxbury Elementary school. She was a Program Director for the Foundation for Excellent Schools.
In 1999 Cindy joined her brother and sister-in-law writing, consulting and managing The Emily Post Institute in Burlington. She has continued as a consultant after officially retiring in 2014.
Cindy believes that it is important to contribute to community life in any way possible so has served on the local school board, the Hunger Mt. Child Care Board, Food Works, Inc. Board of Directors, Church World Service National Board, and has been an active member of the Waterbury Congregational Church for many years. It is with pleasure and enthusiasm that she is now on the Audubon Vermont Board of Directors. Cindy is an avid birder, lives with birds, bears, and deer as neighbors, and enjoys travel, hiking and long distance biking with her husband.
Amy Seidl - Huntington, VT
she/her/hers
Amy Seidl, PhD, is the Associate Director of the Environmental Program and a Senior Lecturer in the Rubenstein School of Environment and Natural Resources at the University of Vermont. Amy's areas of scholarship include ecological and evolutionary responses to climate change, climate change communication, ecological planning and climate adaptation, and the intersection of climate change and the humanities.
Amy has published two books on climate change: Early Spring: An Ecologist and Her Children Wake to a Warming World (2009) and Finding Higher Ground: Adaptation in an Age of Warming (2012) as well as numerous essays and articles on the subject. Amy was the host of the Emmy award-winning show Emerging Science, produced by Vermont Public Television.
Amy lives with her family in Huntington.
Kyla Sternlieb - Shelburne, VT
she/her/hers
Kyla is the owner of Under the Weather, a company that is dedicated to making pets feel better and relieving the stress that people feel when their pet is ill. After spending her career in the fundraising and development world, Kyla had the idea to start a company. Her favorite hobbies include anything on water, two wheels, on a mountain, or on a plane traveling somewhere interesting.
Timothy Stotz - Underhill, VT
he/him/his
Tim is passionate about preserving the wild places we have in Vermont. "Our state is special because we care about the wild places here. Habitat preservation and wildlife protection need to be top priorities. Human encroachment on wildlife threatens our state and I desire a balance in preserving our wildlife. Audubon Vermont is taking a leading role in protecting the most vulnerable wildlife we have. That work is what inspired me to join the board."
Tim is a former board member of the Poker Hill School, where he was involved with facilitating the school's acquisition of the school building, additional land, and driving the capital campaign so the school grew a quasi-endowment. The school is now well funded and sustainable long term. Tim has the same desire for Audubon Vermont. "We need our biologists and staff to be able to execute on our mission of habitat protection for a very long time."
Tim is an Executive Director at Morgan Stanley.
Tim has lived in Vermont since 1995. He lives on a dirt road in Underhill with his wife, 2 daughters, 6 chickens, 2 horses, a dog, and a small bunny. He enjoys hiking, skiing, boating, and playing outside. He and his family are beginner birders.
Veronica Velez - Tunbridge, VT
she/her/hers
Growing up in rural Puerto Rico, Veronica spent her formative years exploring the natural world around her, becoming passionate about herpetology and ornithology. While pursuing her B.S in Environmental Science from the University of Puerto Rico, Veronica worked in various herpetological conservation focused research projects on the island, as well as in the mainland states. Upon completing her bachelor's degree, she moved to Scotland, to continue her postgraduate studies and obtained a M.S in Animal Welfare Science, Ethics and Law from the University of Glasgow. During this time, she gained experience working in indoor aviaries as well as conducting ornithological field work across the Scottish Lowlands.
After spending time working in London and then returning to the United States, Veronica worked at the Keewaydin Foundation based in Dunmore, VT. The time she spent working as an educator at the Keewaydin Environmental Education Center (KEEC), instilled a love for teaching and educating younger generations on the importance of protecting and working in harmony with the natural world. Although she had lived a very nomadic lifestyle up to this point in her life, she fell in love with the state of Vermont. When the chance arose to permanently relocate to VT, she seized on it and Veronica and her family became residents of Vermont.
Currently, Veronica resides with her husband, Trevor, and two children at their homestead in Tunbridge, VT, where she is developing a quail farm. Both she and her husband have made it a goal to focus their philanthropic work into the areas of ornithological (and herpetological) conservation as it is something they are both extremely passionate about. By working with Audubon Vermont, Veronica hopes to aid in the protection of native species and habitat, and promote efforts to educate the public about the wonders of America's Great Outdoors.
During her free time, Veronica enjoys crocheting various creatures (fictional or otherwise) as well as illustrating. She hopes to finally start her dream of illustrating children's books during Vermont's winter months.
How you can help, right now
Donate to Audubon
Help secure a future for birds at risk from climate change, habitat loss and other threats. Your support will power our science, education, advocacy and on-the-ground conservation efforts.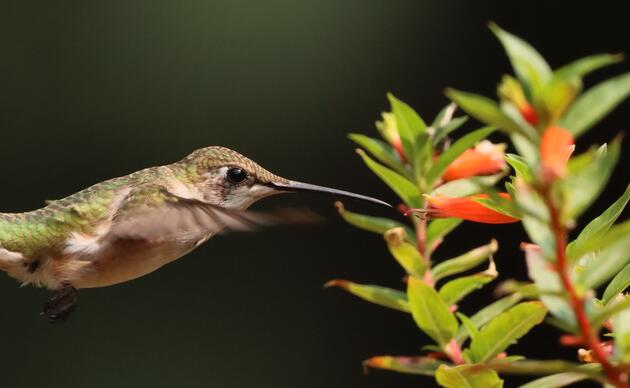 Visit Audubon
It's always a good time to visit the Audubon Center. Trails are open to the public year-round. Visit us daily from dawn until dusk! Donations are appreciated.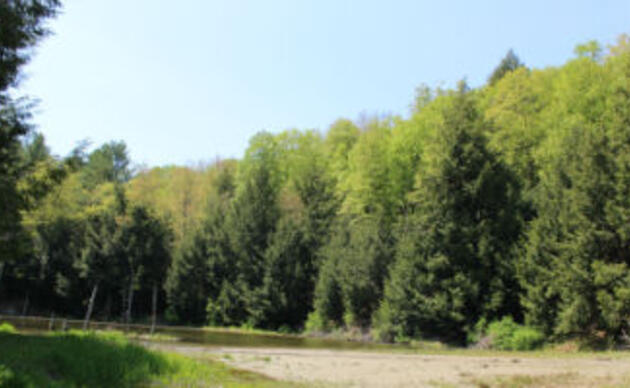 Events
Adults, preschoolers, foresters, photographers, sugarmakers and families will all find opportunities to connect with nature.