Meet the Audubon Vermont Staff!!
We are a group of people who are passionate about our work and believe in the power of education, conservation, and policy action!
Debbie Archer
she/her/hers
Education Program Manager
802-434-3068 ext: 13 | Debbie.Archer@audubon.org
View articles written by Debbie
Growing up in a military family, Debbie moved around the country throughout her childhood. But, as a fourth-grader, she made a declaration that she would live in Vermont when she grew up. Many years later she is very happily putting down roots here in Vermont and working for Audubon. Debbie joined the education team in 2015 with a Master of Science in Environmental Science from Indiana University's School of Public and Environmental Affairs. She gained experience in outdoor education working as an educator, naturalist, and camp program manager at environmental education camps in Alaska and California. She lives in Montpelier where she continues to be excited to see and experience all that Vermont has to offer during each of its seasons.
Emily Calder
Educator
She/her/hers
emily.calder@audubon.org
View articles written by Emily.
Emily grew up playing in the woods and mountains of New Hampshire with her family. This interest in the outdoors grew through her participation in backpacking camps in high school. Emily discovered her love for outdoor education while working at a summer camp in Rhode Island. She earned her B.S. in Environmental Science from Saint Michael's College in 2019. After graduation, Emily spent two years living in the White Mountains while working as an environmental educator. She gained additional education experience as a paraeducator with the Burlington School District. Emily is excited to get back outside as an educator with Audubon and cannot wait to teach in and explore the nature here this year. Emily lives in Burlington and enjoys birding, rock climbing, hiking, and playing board games.
Tim Duclos
he/him/his
Forest Program Senior Associate
tim.duclos@audubon.org
View articles written by Tim
Tim is a native Vermonter with a Bachelor of Science from the University of Vermont and Master of Science from the University of Massachusetts Amherst. His passion for conservation extends back to teenage years spent at the Green Mountain Conservation Camps. In times since, he has worked with birds in almost every role he has held in his career. His passion for Northern Forest birds really took flight after becoming involved with the work of the Vermont Center for Ecostudies, where he fell in love with the Bicknell's Thrush and mountain conservation. This led to his graduate studies where Tim conducted pioneering research with the USGS Climate Adaptation Science Center and USFS Northern Forest Research Station investigating the role that climate and forests play in shaping the avian communities of the White Mountains of New Hampshire. After graduate school, Tim returned to Vermont where he combined his knowledge of forest birds with the field of forestry at Merck Forest & Farmland Center.
For Tim, his passion for birds is rooted in the functional application of the story that avian diversity tells in terms of ecosystem health - and the connections that all people can have with conservation through our feathered friends. Growing up off-the-grid in rural Vermont his interest in avian conservation also directly relates to the importance of working lands. Today, he continues this legacy himself, homesteading on 35 acres in Dorset, Vermont with his wife Carolyn and their pup, Rodeo. Beside working the land, Tim spends his free time occupied by many passions involving the mountains, the waters, and woods.
Margaret Fowle
she/her/hers
Senior Conservation Biologist
802-434-3068 ext: 22 | Margaret.Fowle@audubon.org
View articles written by Margaret
Margaret Fowle is a senior conservation biologist with Audubon Vermont's Priority Bird and Working Lands Initiatives. Prior to coming to Audubon in 2009, Margaret coordinated Peregrine Falcon and Bald Eagle recovery efforts in Vermont. Margaret also works with private landowners to promote management activities that enhance grassland, shrubland, and farmland habitats for priority bird species. Margaret obtained her Master's degree in wildlife biology from the University of Vermont, where she studied the population of Double-crested Cormorants on Lake Champlain. She lives in Huntington with her husband Breck and two daughters Ada and Frances. They enjoy hiking, skiing, biking, and gardening.
Kim Guertin
she/her/hers
Green Mountain Audubon Center Director
802-434-3068 ext: 12 | Kim.Guertin@audubon.org
View articles written by Kim
Kim has worked for Audubon Vermont since 2000 and before that worked for the local Audubon chapter. Nature-based education is her passion and she became the first National Audubon certified teacher-naturalist in the country. Kim now works as the Director of the Green Mountain Audubon Center in Huntington. She graduated from the University of Vermont with a B.S. in Environmental Studies, with a concentration in Environmental Education. She also attended the School for International Training in Arusha, Tanzania where she studied wildlife, conservation and ecology. Kim lives with her husband and two children in North Duxbury. She enjoys hiking with her dog, skiing out her back door, yoga, and drinking coffee by her woodstove.
Steve Hagenbuch
he/him/his
Conservation Biologist
802-434-3068 ext: 21 | Steve.Hagenbuch@audubon.org
View articles written by Steve
Steve has worked with Audubon in a variety of roles since 1998. Currently, he is a conservation biologist with Audubon Vermont's Forest Bird Initiative. In this position, Steve works with private landowners, municipalities, foresters, and land managers to promote management activities that will enhance the habitat value of forestland for priority bird species. In 2009 Steve obtained his master's degree in conservation biology from Antioch University New England. His graduate research investigated the implications of maple sugarbush management for Neotropical migrant songbirds. When not in the woods on business Steve can still be found there - hiking, mountain biking, backcountry skiing, exploring with his kids, or whatever else seems like fun. Steve, his wife Dana, and their two children live on an 1850's farm in Waterbury Center, VT.
David Hewitt
he/him/his
Community Science and Chapter Engagement AmeriCorps Member
802-434-3068 ext: 17 |
david.hewitt@audubon.org
David's love for the natural world was initially spurred by the Science and Nature Program at the American Museum of Natural History in New York and growing up adjacent to the trails of the Audubon Society in Fairfield, Connecticut. When he was a junior in high school, he received the James Lowenstein Scholarship to attend the Conserve School, an environmental semester program in the Northwoods of Wisconsin. This experience was transformative and strengthened his resolve to learn more about biodiversity. A 2020 graduate of Hobart William Smith College, he majored in Environmental Studies and minored in Public Policy. David is an avid sailor and has taught summer programs, coached a high school team and been the director of a non-profit sailing program for the past three years. He looks forward to serving with Audubon Vermont as their Community Science and Chapter Engagement AmeriCorps Member
Sarah Hooghuis
she/her, they/them
Youth Conservation Leadership Coordinator
802-434-3068 ext: 20 | sarah.hooghuis@audubon.org
View articles written by Sarah
Sarah grew up in Connecticut and graduated from Skidmore College with a BA in Environmental Studies. As a kid, you could find them playing in streams and woods. Sarah discovered a love of birds later in life, her spark bird was a Steller's Jay in Colorado - from then on a bird guide and binoculars were necessities on every walk. Prior to joining our team as the Youth Conservation Leadership Coordinator, they served as our Outreach and Education AmeriCorps member from 2019-2021, and returned in the winter of 2022 as a Sugaring Assistant for our bird-friendly maple syrup operation. They come to this position with seven years of experience in environmental education and communications.
Sarah describes themself as an amateur naturalist with a desire to sponge up as much knowledge about the natural world as possible. They are excited to be back at Audubon Vermont working to provide opportunities for youth around the state to engage in environmental conservation.
Emily Kaplita
she/her/hers
Senior Educator
802-434-3068 ext: 14 |Emily.Kaplita@audubon.org
View articles written by Emily
Emily is originally from Connecticut. Vermont has always held a special place in her heart since she was young, and she is happy to now call Vermont home. Emily has been at Audubon Vermont since 2016, first teaching as summer camp staff, then serving as Audubon Vermont's first AmeriCorps Member, and now joining the Education Team as a Teacher/Naturalist. She has a Bachelor's of Science degree in Biology from Dickinson College and a Masters Degree in Early Childhood Education from Champlain College. Emily has multiple years of experience in environmental education and research experience with amphibians, mostly the American Toad, and will enhance our education programs more with this knowledge. Emily currently lives in South Burlington. She enjoys hiking, biking, swimming in fresh water, skiing (both Nordic and downhill), and spending time with family and friends.
Mark LaBarr
he/him/his
Conservation Program Manager
802-434-3068 ext: 10 |Mark.LaBarr@audubon.org
View articles written by Mark
Mark has been with Audubon for more than 15 years. His work includes coordinating the Vermont Common Tern Recovery Project, the Green Mountain Audubon Center bird banding station and the Audubon Vermont Conservation Internship Program. He has worked on bird projects from Hawaii to Belize studying everything from albatrosses to catbirds. Mark also oversees the stewardship needs at the Green Mountain Audubon Center. Mark has a B.S. in Wildlife Biology from the University of Vermont and a Master's in Education from St. Michael's College. He enjoys spending time with his two children, Owein and Mae, and lives in Huntington.
Jillian Liner
she/her/hers
Director of Conservation
802-434-3068 ext: 24 | Jillian.Liner@audubon.org
View articles written by Jillian
Joining Audubon Vermont in 2022, Jillian is a newer member of the Vermont team, but she is no stranger to Audubon or Vermont. She spent the last twenty years at Audubon NY—first as the Important Bird Area Coordinator, then Director of Bird Conservation, and most recently Director of Conservation. In those roles she co-authored Important Bird Areas of New York: Habitats Worth Protecting, a reference for groups looking to protect bird habitat, and launched new conservation initiatives focused on the most at-risk birds.
Prior to joining Audubon, Jillian was involved in a variety of research projects in Florida, Minnesota, Montana, and Vermont, many studying raptors. She also worked on landscape inventories and conservation plans to prioritize limited resources on the most vulnerable habitats. Jillian earned her B.A. in biology from Skidmore College and M.S. in Ecological Planning from UVM's School of Natural Resources. She also participated in the School for Field Studies' Wildlife Management program in Kenya.
Jillian is thrilled to return to a state she loves and can't wait to introduce her two boys and pooch to the hikes, slopes, and waterways that she explored with her husband when they last lived in Vermont.
David Mears
he/him/his
Executive Director
802-434-3068 ext: 11 |David.Mears@audubon.org
View articles written by David
David joined Audubon in the fall of 2018. He directs Audubon Vermont and in this role, supports the educational and outreach programs based out of the Green Mountain Audubon Center in Huntington. David also coordinates policy work for Audubon Vermont focused on bird species protection in the areas of climate, working lands, water, and bird-friendly communities. Prior to joining Audubon Vermont, he served as the Associate Dean of Environmental Programs at Vermont Law School. In addition to serving as a professor and administrator at Vermont Law School, David has held a number of positions in state and federal government including serving as Commissioner of the Vermont Department of Environmental Conservation from 2011 to 2015. He has also served in Texas state government, the U.S. Department of Justice's Environment and Natural Resources Division, and the Washington Office of the Attorney General in the Ecology Division. David has a degree in environmental engineering technology from Cornell University and a Juris Doctor and Masters of Environmental Law and Policy degrees from Vermont Law School. He lives in Montpelier with his wife Nancy and spends his free time in the garden or roaming the hills, rivers, and lakes in the region.
Kyra Monsam
she/her/hers
Education and Outreach Americorps Member
kyra.monsam@audubon.org
View articles written by Kyra
Kyra is originally from North Carolina, where she spent her childhood fishing, swimming, and exploring in and around Lake Norman. She has always had a deep love for the natural world, especially the animals that inhabit it. Kyra attended the Pennsylvania State University, where she first discovered her love for environmental education through a program known as Outdoor School. She was able to couple her love of the environment and her affinity for teaching with a B.S. in Wildlife and Fisheries Science and a minor in Recreation, Park, and Tourism Management. Kyra first visited Vermont in early 2022 and immediately felt connected to the expansive views and incredible stars. She spent the summer on Lake Fairlee as a camp counselor, and was amazed by the vibrancy and beauty of the Green Mountain State. She is looking forward to spending her second summer in Vermont hiking, exploring, and brushing up on her knowledge of native species. Kyra is so excited to be serving the Green Mountain Audubon Center and building connections within the Huntington community and beyond.
Amy Simmons
she/her/hers
646-290-0821| Amy.Simmons@audubon.org
Director Individual Giving
Originally from Kentucky, Amy supports Audubon Vermont remotely from New York City, where she's lived for most of her adult life. She's passionate about birds and the environment. As a child, she and her family watched birds and spent a lot of time enjoying nature. In the years since, she's noticed the reduction in the number and diversity of birds and insects and wondered how she could help -- given that her college degree is in history. After years of working in the corporate world, in 2019 she gave herself permission to "pivot" and do work that was truly meaningful for her, and that brought her to Audubon where she was able to put her business skills to work raising funds to help birds and the places they need. Amy lives with her partner, Audrey, in Manhattan and spends as much of her free time as possible birding – often in Central Park. She's thrilled that her work often brings her to Vermont and loves nothing more than squeezing in a bit of local birding while here.
Cassie Wolfanger
she/her/hers
Conservation Research Fellow
cassandra.wolfanger@audubon.org
View articles written by Cassie
Originally from western New York, Cassie Wolfanger spent her childhood exploring the great outdoors and refusing to come inside. She holds both undergraduate and graduate degrees in Environmental Science and Ecology from SUNY Brockport, where her research focused on land use and restoration influences on coastal wetland biogeochemistry.
Previously, Cassie worked for the Vermont Cooperative Fish and Wildlife Research Unit on juvenile lake sturgeon and then for the Vermont Agency of Natural Resources. She's most passionate about the protection of rare, threatened, and endangered species, and keeping natural places wild for their survival. With a firm belief that a connection to nature must be accessible to all, she values engaging historically underserved communities in the conversation around environmental action and policy. Cassie's goal is to find the best ways we can be stewards of the land, even in human-dominated landscapes, in order to coexist with wildlife, so this fellowship opportunity is very exciting! Currently, Cassie lives in Richmond where her free time is spent hiking with her dog, kayaking, playing women's rugby, or Nordic skiing.
Audubon Interns
Alison is the Policy Intern this fall at Audubon Vermont. Alison grew up exploring the outdoors with her family all over the United States. As a child, she would go hiking and camping every other weekend. In the winters her family would enjoy hitting the slopes together. Her parents are avid birders and taught her and her sisters the joy of birding. All of this engrained in her a love for nature and the need to contribute to protecting it. As an adult, her love for the environment and her need to be outside has not dwindled. Receiving her undergraduate degree in Environmental Policy, she was inspired to further her education to better equip herself in the fight towards better environmental protection through policy and legislation. She is a current 3L (third year) at Vermont Law and Graduate School. She will then continue on in her studies to work towards an LLM in Environmental Law.
Naturally gravitating towards woodlands, wetlands, and rivers from a young age, Drew, who is originally from eastern Massachusetts, instantly fell in love with maple sugaring upon moving to Vermont. A recent graduate University of Vermont with a degree in Forestry, Drew indulges in learning about forest ecosystems and their ecological and economic intertwining. Prior to his work with Audubon VT, he has worked for the Bird Friendly Maple Efficacy study as well as the Proctor Maple Research Center. He is passionate about how scientific research affects conservation and industrial forest decision making and is excited to pursue opportunities which allow him to grow and learn. Outside of academic pursuits, Drew loves to hike, read, camp, rock climb, ski, fish, forage, grow vegetables, and cook.
Eve has been a lover of the outdoors their entire life, growing up in Vermont and spending their childhood exploring every forest and river possible. Eve's love for the environment increased from a local to global scale when they first learned about climate change in elementary school. Since then, environmental protection and conservation has been their main passion in life.
Eve followed that passion to University of Vermont and graduated with a B.A. in Environmental Studies. During the summers she spent her time as a Park Ranger at Vermont's first state park, Mount Philo. She spent every day hiking and taking care of the land she grew up exploring. This experience cemented her desire to work in the field of environmental protection. Eve is so excited to join Audubon as the Environmental Intern and help their conservation efforts wherever possible.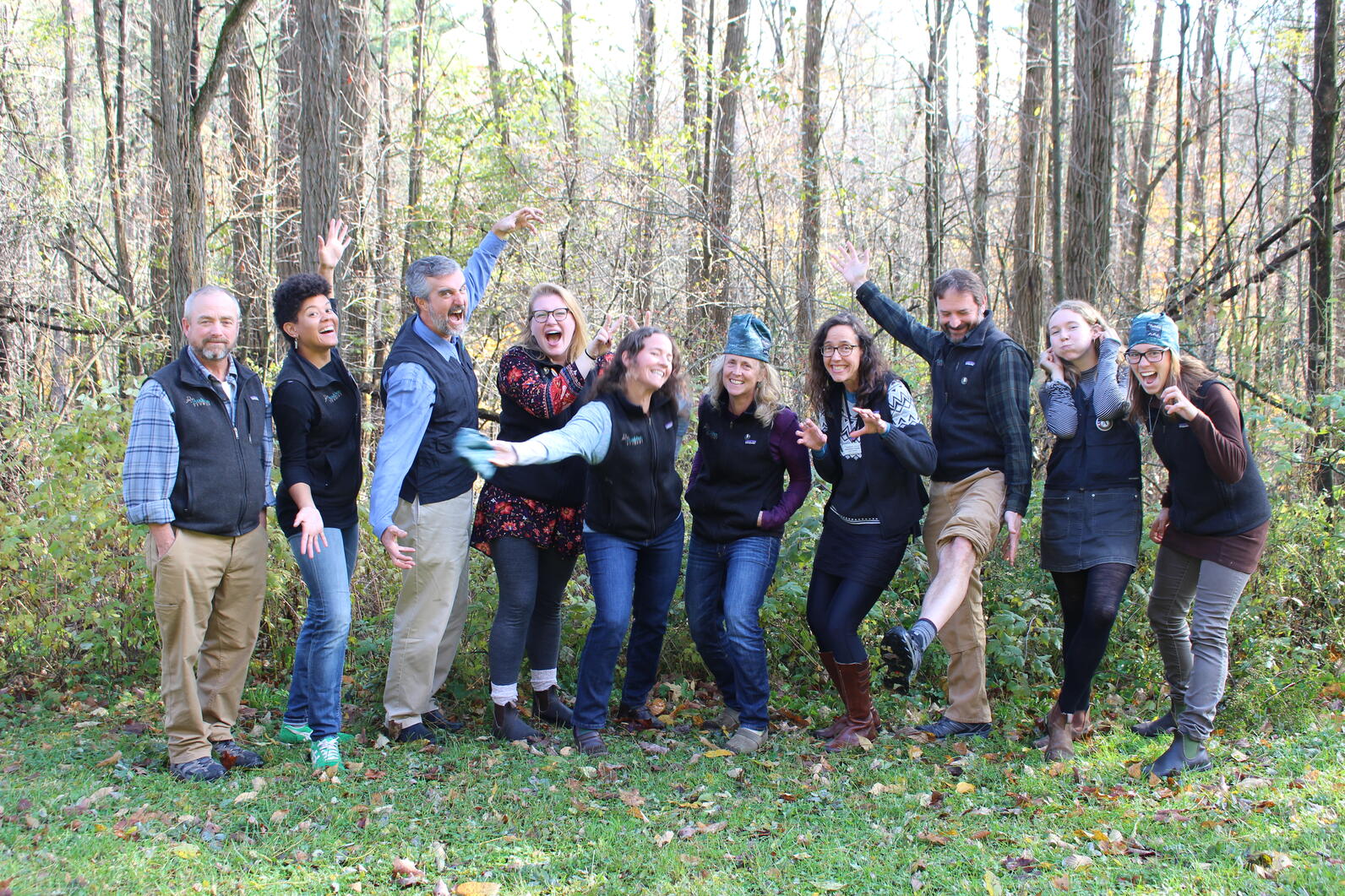 How you can help, right now
Donate to Audubon
Help secure a future for birds at risk from climate change, habitat loss and other threats. Your support will power our science, education, advocacy and on-the-ground conservation efforts.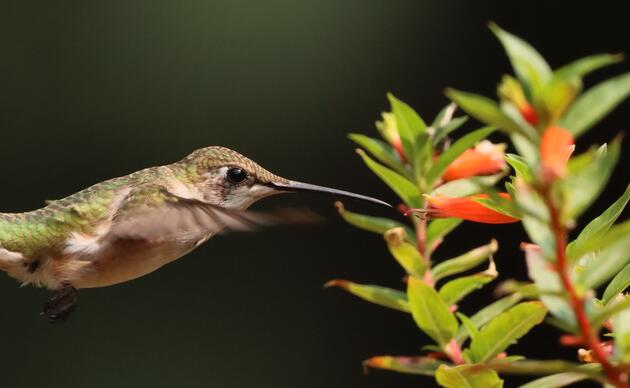 Visit Audubon
It's always a good time to visit the Audubon Center. Trails are open to the public year-round. Visit us daily from dawn until dusk! Donations are appreciated.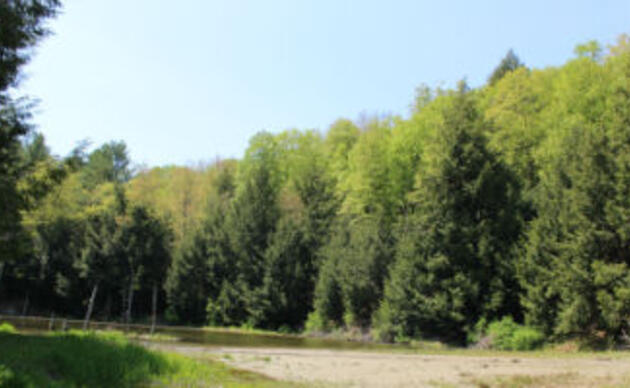 Events
Adults, preschoolers, foresters, photographers, sugarmakers and families will all find opportunities to connect with nature.