Meet the Audubon Vermont Staff!!
We are a group of people who are passionate about our work and believe in the power of education, conservation, and policy action!
Debbie Archer
she/her/hers
Education Program Manager
View articles written by Debbie
Growing up in a military family, Debbie moved around the country throughout her childhood. But, as a fourth-grader, she made a declaration that she would live in Vermont when she grew up. Many years later she is very happily putting down roots here in Vermont and working for Audubon. Debbie joined the education team in 2015 with a Master of Science in Environmental Science from Indiana University's School of Public and Environmental Affairs. She gained experience in outdoor education working as an educator, naturalist, and camp program manager at environmental education camps in Alaska and California. She lives in Montpelier where she continues to be excited to see and experience all that Vermont has to offer during each of its seasons.
802-434-3068 ext: 13 | Debbie.Archer@audubon.org
Samantha Beck
she/her/hers
Community Science and Chapter Engagement AmeriCorps Member
View articles written by Samantha
Samantha grew up in Allentown, Pennsylvania where she could often be found traversing rivers and streams. Her love of being outdoors was exemplified by the summers she spent working on organic farms and CSA's in Pennsylvania and Upstate New York. Samantha went on to attend college at SUNY Plattsburgh and graduated in 2021 with a degree in Environmental Science, as well as minors in environmental planning and cultural anthropology. Having the Adirondack park right in her backyard sparked a love and appreciation in her for the magic of northern forests. During her time at Plattsburgh, Samantha held a position as a research assistant and engaged in two projects focused on Trust & Turnover in Collaborative Natural Resource Groups and the Impact of COVID-19 on VT Town Community Forests. Through these projects, her interests in community outreach and engagement heightened. Samantha's curiosity and passion for the natural world is something she is excited to share. In her free time, Samantha enjoys foraging and cycling.
Rae Bronenkant
she/her/hers
Youth Leadership Coordinator
View articles written by Rae
Rae grew up in Massachusetts, spending her days exploring her backyard and the local trails. She came to Vermont in 2015 to finish her undergraduate degree at the University of Vermont in Environmental Studies and has been here ever since. As an Audubon Vermont intern, she helped to create a climate change education framework as her senior UVM Capstone Project. After graduating in 2017 Rae served at Audubon Vermont as the Environmental Education and Outreach AmeriCorps member for two years.
Rae is excited to be the new Youth Leadership Coordinator at Audubon Vermont! Over the years Rae has gained knowledge in environmental education through working with many different organizations and enjoys being a naturalist at Audubon. Her passions reside in the phenology of Vermont, and in engaging all people with opportunities to foster a love for the natural world and the interconnectedness of all things. In Rae's free time she enjoys all changes and magic in each season in Vermont by hiking, biking, skiing, painting, carving, and studying field guides.
802-434-3068 ext: 20 | Rae.Bronenkant@audubon.org
Gwendolyn Causer
she/her/hers
Environmental Educator and Senior Communications Coordinator
View articles written by Gwendolyn
Gwendolyn grew up in Pittsburgh, Pennsylvania, and graduated from Oberlin College in Ohio. Gwendolyn was introduced to Audubon in 2002, diving into the wonderful preschool and family programs with her daughter Ella. She deepened her connection to Audubon as a volunteer with Ella, monitoring Eastern Bluebird nest boxes and Eastern Red-Backed Salamander populations. Gwendolyn Causer has been teaching environmental education programs with Audubon Vermont since 2005. Gwendolyn's first love in nature is botany and she does most of her birding by ear. She is passionate about creating equitable access to nature for communities not traditionally included in the environmental movement. Gwendolyn lives near Lake Champlain in Burlington and enjoys Nordic skiing, swimming, and skating on "wild" ice.
802-434-3068 ext: 23 | Gwendolyn.Causer@audubon.org
Ciara Fagan
she/her/hers
Environmental Education and Outreach AmeriCorps Member
View articles written by Ciara
Ciara Fagan is a New Jersey native who's been in Vermont since 2016 now after coming up to attend the University of Vermont. Ciara's love for the outdoors began young through picking up frogs and imaginary play with her brothers in suburbia, she knew at the age of ten that when she grew up she wanted to be "an environmentalist". It wasn't until her time at UVM that Ciara really began to pick up birding and through Audubon she gets to combine these passions for the natural world with her love for working with children. Ciara started as an intern at Audubon Vermont in January 2020, and continued as an intern through May of 2021. Unable to part with this amazing place, Ciara then stayed on as summer camp staff this past summer and is now serving as our Environmental Education and Outreach AmeriCorps member. Ciara looks forward to continuing to teach and spend time with our education programs and hopes to be able to work more towards inequity issues in the world of outdoor education. In her free time Ciara enjoys gluten-free baking, painting, hiking, and (of course) birding.
802-434-3068 ext: 17 |Ciara.Fagan@audubon.org
Margaret Fowle
she/her/hers
Senior Conservation Biologist
View articles written by Margaret
Margaret Fowle is a senior conservation biologist with Audubon Vermont's Priority Bird and Working Lands Initiatives. Prior to coming to Audubon in 2009, Margaret coordinated Peregrine Falcon and Bald Eagle recovery efforts in Vermont. Margaret also works with private landowners to promote management activities that enhance grassland, shrubland, and farmland habitats for priority bird species. Margaret obtained her Master's degree in wildlife biology from the University of Vermont, where she studied the population of Double-crested Cormorants on Lake Champlain. She lives in Huntington with her husband Breck and two daughters Ada and Frances. They enjoy hiking, skiing, biking, and gardening.
802-434-3068 ext: 22 | Margaret.Fowle@audubon.org
Kim Guertin
she/her/hers
Green Mountain Audubon Center Director
View articles written by Kim
Kim has worked for Audubon Vermont since 2000 and before that worked for the local Audubon chapter. Nature-based education is her passion and she became the first National Audubon certified teacher-naturalist in the country. Kim now works as the Director of the Green Mountain Audubon Center in Huntington. She graduated from the University of Vermont with a B.S. in Environmental Studies, with a concentration in Environmental Education. She also attended the School for International Training in Arusha, Tanzania where she studied wildlife, conservation and ecology. Kim lives with her husband and two children in North Duxbury. She enjoys hiking with her dog, skiing out her back door, yoga, and drinking coffee by her woodstove.
802-434-3068 ext: 12 | Kim.Guertin@audubon.org
Steve Hagenbuch
he/him/his
Conservation Biologist
View articles written by Steve
Steve has worked with Audubon in a variety of roles since 1998. Currently, he is a conservation biologist with Audubon Vermont's Forest Bird Initiative. In this position, Steve works with private landowners, municipalities, foresters, and land managers to promote management activities that will enhance the habitat value of forestland for priority bird species. In 2009 Steve obtained his master's degree in conservation biology from Antioch University New England. His graduate research investigated the implications of maple sugarbush management for Neotropical migrant songbirds. When not in the woods on business Steve can still be found there - hiking, mountain biking, backcountry skiing, exploring with his kids, or whatever else seems like fun. Steve, his wife Dana, and their two children live on an 1850's farm in Waterbury Center, VT.
802-434-3068 ext: 21 | Steve.Hagenbuch@audubon.org
Emily Kaplita
she/her/hers
Teacher/Naturalist and Administrative Assistant
View articles written by Emily
Emily is originally from Connecticut. Vermont has always held a special place in her heart since she was young, and she is happy to now call Vermont home. Emily has been at Audubon Vermont since 2016, first teaching as summer camp staff, then serving as Audubon Vermont's first AmeriCorps Member, and now joining the Education Team as a Teacher/Naturalist. She has a Bachelor's of Science degree in Biology from Dickinson College. Emily has multiple years of experience in environmental education and research experience with amphibians, mostly the American Toad, and will enhance our education programs more with this knowledge. Emily currently lives in South Burlington. She enjoys hiking, biking, swimming in fresh water, skiing (both Nordic and downhill), and spending time with family and friends.
802-434-3068 ext: 14 |Emily.Kaplita@audubon.org
Mark LaBarr
he/him/his
Conservation Program Manager
View articles written by Mark
Mark has been with Audubon for more than 15 years. His work includes coordinating the Vermont Common Tern Recovery Project, the Green Mountain Audubon Center bird banding station and the Audubon Vermont Conservation Internship Program. He has worked on bird projects from Hawaii to Belize studying everything from albatrosses to catbirds. Mark also oversees the stewardship needs at the Green Mountain Audubon Center. Mark has a B.S. in Wildlife Biology from the University of Vermont and a Master's in Education from St. Michael's College. He enjoys spending time with his two children, Owein and Mae, and lives in Huntington.
802-434-3068 ext: 10 |Mark.LaBarr@audubon.org
Jillian Liner
she/her/hers
Director of Conservation
View articles written by Jillian
Joining Audubon Vermont in 2022, Jillian is the newest member of the Vermont team, but she is no stranger to Audubon or Vermont. She spent the last twenty years at Audubon NY—first as the Important Bird Area Coordinator, then Director of Bird Conservation, and most recently Director of Conservation. In those roles she co-authored Important Bird Areas of New York: Habitats Worth Protecting, a reference for groups looking to protect bird habitat, and launched new conservation initiatives focused on the most at-risk birds.
Prior to joining Audubon, Jillian was involved in a variety of research projects in Florida, Minnesota, Montana, and Vermont, many studying raptors. She also worked on landscape inventories and conservation plans to prioritize limited resources on the most vulnerable habitats. Jillian earned her B.A. in biology from Skidmore College and M.S. in Ecological Planning from UVM's School of Natural Resources. She also participated in the School for Field Studies' Wildlife Management program in Kenya.
Jillian is thrilled to return to a state she loves and can't wait to introduce her two boys and pooch to the hikes, slopes, and waterways that she explored with her husband when they last lived in Vermont.
802-434-3068 ext: 24 | Jillian.Liner@audubon.org
David Mears
he/him/his
Executive Director
View articles written by David
David joined Audubon in the fall of 2018. He directs Audubon Vermont and in this role, supports the educational and outreach programs based out of the Green Mountain Audubon Center in Huntington. David also coordinates policy work for Audubon Vermont focused on bird species protection in the areas of climate, working lands, water, and bird-friendly communities. Prior to joining Audubon Vermont, he served as the Associate Dean of Environmental Programs at Vermont Law School. In addition to serving as a professor and administrator at Vermont Law School, David has held a number of positions in state and federal government including serving as Commissioner of the Vermont Department of Environmental Conservation from 2011 to 2015. He has also served in Texas state government, the U.S. Department of Justice's Environment and Natural Resources Division, and the Washington Office of the Attorney General in the Ecology Division. David has a degree in environmental engineering technology from Cornell University and a Juris Doctor and Masters of Environmental Law and Policy degrees from Vermont Law School. He lives in Montpelier with his wife Nancy and spends his free time in the garden or roaming the hills, rivers, and lakes in the region.
802-434-3068 ext: 11 |David.Mears@audubon.org
Amy Simmons
she/her/hers
Director Individual Giving
Originally from Kentucky, Amy supports Audubon Vermont remotely from New York City, where she's lived for most of her adult life. She's passionate about birds and the environment. As a child, she and her family watched birds and spent a lot of time enjoying nature. In the years since, she's noticed the reduction in the number and diversity of birds and insects and wondered how she could help -- given that her college degree is in history. After years of working in the corporate world, in 2019 she gave herself permission to "pivot" and do work that was truly meaningful for her, and that brought her to Audubon where she was able to put her business skills to work raising funds to help birds and the places they need. Amy lives with her partner, Audrey, in Manhattan and spends as much of her free time as possible birding – often in Central Park. She's thrilled that her work often brings her to Vermont and loves nothing more than squeezing in a bit of local birding while here.
646-290-0821| Amy.Simmons@audubon.org
Cassie Wolfanger
she/her/hers
Conservation Research Fellow
View articles written by Cassie
Originally from western New York, Cassie Wolfanger spent her childhood exploring the great outdoors and refusing to come inside. She holds both undergraduate and graduate degrees in Environmental Science and Ecology from SUNY Brockport, where her research focused on land use and restoration influences on coastal wetland biogeochemistry.
Previously, Cassie worked for the Vermont Cooperative Fish and Wildlife Research Unit on juvenile lake sturgeon and then for the Vermont Agency of Natural Resources. She's most passionate about the protection of rare, threatened, and endangered species, and keeping natural places wild for their survival. With a firm belief that a connection to nature must be accessible to all, she values engaging historically underserved communities in the conversation around environmental action and policy. Cassie's goal is to find the best ways we can be stewards of the land, even in human-dominated landscapes, in order to coexist with wildlife, so this fellowship opportunity is very exciting! Currently, Cassie lives in Richmond where her free time is spent hiking with her dog, kayaking, playing women's rugby, or Nordic skiing.
cassandra.wolfanger@audubon.org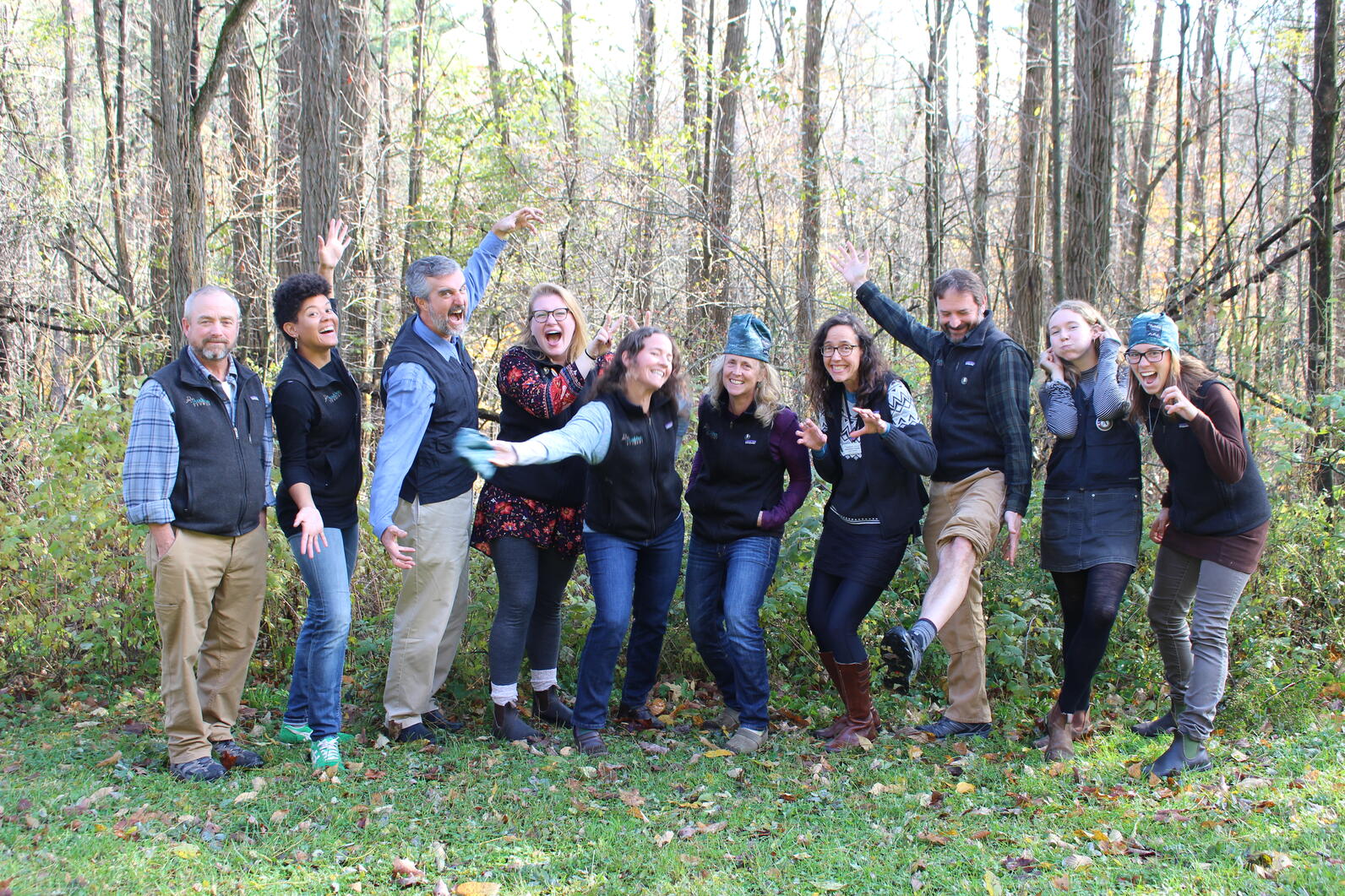 How you can help, right now
Donate to Audubon
Help secure the future for birds at risk from climate change, habitat loss and other threats. Your support will power our science, education, advocacy and on-the-ground conservation efforts.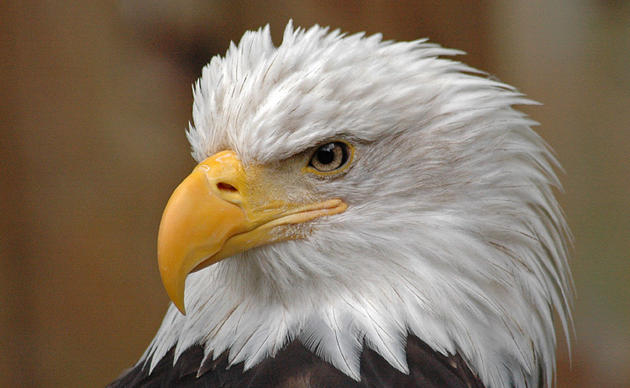 Visit Audubon
It's always a good time to visit the Audubon Center. Trails are open to the public year-round. Visit us daily from dawn until dusk! Donations are appreciated.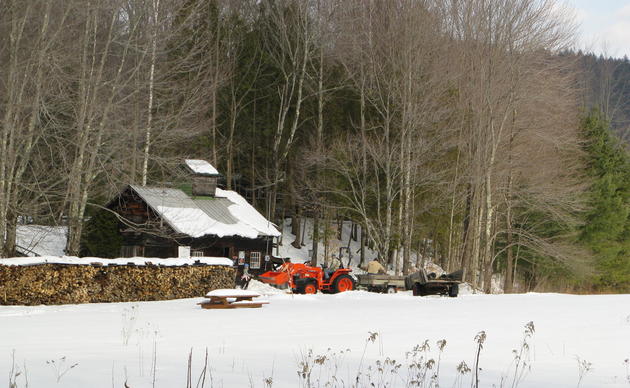 Events
Adults, preschoolers, foresters, photographers, sugarmakers and families will all find opportunities to connect with nature.