Meet the Audubon Vermont Staff!!
We are a group of people who are passionate about our work and believe in the power of education and conservation!
Debbie Archer - Teacher/Naturalist and Education Program Coordinator
Growing up in a military family, Debbie moved around the country throughout her childhood. But, as a fourth-grader, she made a declaration that she would live in Vermont when she grew up. Many years later she is very happy to be putting down roots here in Vermont and working for Audubon. Debbie joins the education team with a Master of Science in Environmental Science from Indiana University's School of Public and Environmental Affairs. She gained experience in outdoor education working as an educator, naturalist, and camp program manager at environmental education camps in Alaska and California. She now lives in Montpelier where she is excited to see and experience all that Vermont has to offer during each of its seasons.
Rae Bronenkant - Youth Conservation Coordinator
Rae grew up in Massachusetts, spending her childhood outside exploring outdoors, which fostered a deep love of the natural world. Rae is a recent graduate from the University of Vermont, with a degree in Environmental Studies. Rae fell in love with teaching at the Marine Science Center in Washington, teaching her very first program about one of her favorite topics, the ocean. Sharing her passion with those students ignited a passion for teaching and environmental education. From that moment forward Rae knew that teaching was the path for her. Rae is excited to be serving in an outdoor classroom environment and teaching nature-based education full time. Rae decided to become an AmeriCorps Member because she wanted to be a part of a group of dedicated, intelligent people and to make a difference in Vermont for an organization which she loves. Rae enjoys playing in the outdoors any chance she can, all year round: skiing all winter and hiking and biking all other seasons. She loves spending time with her best buddy, her 13 year old Labrador.
Gwendolyn Causer - Teacher/Naturalist and Communications Manager
Gwendolyn grew up in Pittsburgh, Pennsylvania and graduated from Oberlin College in Ohio. Gwendolyn was introduced to Audubon in 2002, diving into the wonderful preschool and family programs with her daughter Ella. She deepened her connection to Audubon as a volunteer with Ella, monitoring Eastern Bluebird nest boxes and Eastern Red-Backed Salamander populations. Gwendolyn Causer has been teaching environmental education programs with Audubon Vermont since 2005. Gwendolyn's first love in nature is botany and she does most of her birding by ear. She is passionate about creating equitable access to nature for communities not traditionally included in the environmental movement. Gwendolyn lives near Lake Champlain in Burlington with her husband Gary and enjoys Nordic skiing, swimming, and skating on "wild" ice.
Margaret Fowle - Conservation Biologist
Margaret is a conservation biologist with Audubon Vermont's Peregrine Falcon Recovery Program and Champlain Valley Bird Initiative. Prior to coming to Audubon in 2009, Margaret coordinated peregrine and bald eagle recovery efforts in Vermont. Margaret also works with private landowners to promote management activities that enhance grassland and shrubland habitats for priority bird species in the Champlain Valley. Margaret obtained her Master's degree in wildlife biology from the University of Vermont, where she studied the population of double-crested cormorants on Lake Champlain. She lives in Huntington with her husband Breck and two daughters Ada and Frances. They enjoy hiking, skiing, biking, and gardening.
Kim Guertin - Green Mountain Audubon Center Director
Kim has worked for Audubon Vermont since 2000 and before that worked for the local Audubon chapter. Nature-based education is her passion and she became the first National Audubon certified teacher-naturalist in the country. Kim now works as the Director of the Green Mountain Audubon Center in Huntington. She graduated from the University of Vermont with a B.S. in Environmental Studies, with a concentration in Environmental Education. She also attended the School for International Training in Arusha, Tanzania where she studied wildlife, conservation and ecology. Kim lives with her husband and two children in North Duxbury. She enjoys hiking with her dog, skiing out her back door, yoga, and drinking coffee by her woodstove.
Steve Hagenbuch - Conservation Biologist
Steve has worked with Audubon in a variety of roles since 1998. Currently he is a conservation biologist with Audubon Vermont's Forest Bird Initiative. In this position Steve works with private landowners, municipalities, foresters, and land managers to promote management activities that will enhance the habitat value of forestland for priority bird species. In 2009 Steve obtained his master's degree in conservation biology from Antioch University New England. His graduate research investigated the implications of maple sugarbush management for Neotropical migrant songbirds. When not in the woods on business Steve can still be found there - hiking, mountain biking, backcountry skiing, exploring with his kids, or whatever else seems like fun. Steve, his wife Dana, and children Grady & Willa live on an 1850's farm in Waterbury Center, VT.
Emily Kaplita - Teacher/Naturalist and Administrative Assistant
Emily is originally from Connecticut. Vermont has always held a special place in her heart since she was young, and she is happy to now call Vermont home. Emily has been at Audubon Vermont since 2016, first teaching as summer camp staff, then serving as Audubon Vermont's first AmeriCorps Member, and now joining the Education Team as a Teacher/Naturalist. She has a Bachelor's of Science degree in Biology from Dickinson College. Emily has multiple years of experience in environmental education and research experience with amphibians, mostly the American Toad, and will enhance our education programs more with this knowledge. Emily currently lives in South Burlington. She enjoys hiking, biking, swimming in fresh water, skiing (both Nordic and downhill), and spending time with family and friends.
Mark LaBarr - Conservation Program Manager
Mark has been with Audubon for more than 15 years. His work includes coordinating the Vermont Common Tern Recovery Project, the Green Mountain Audubon Center bird banding station and the Audubon Vermont Conservation Internship Program. He has worked on bird projects from Hawaii to Belize studying everything from albatrosses to catbirds. Mark also oversees the stewardship needs at the Green Mountain Audubon Center. Mark has a B.S. in Wildlife Biology from the University of Vermont and a Master's in Education from St. Michael's College. He enjoys spending time with his two children, Owein and Mae, and lives in Huntington.
David Mears - Executive Director
David joined Audubon in the fall of 2018. He directs Audubon Vermont and in this role, supports the educational and outreach programs based out of the Green Mountain Audubon Center in Huntington. David also coordinates policy work for Audubon Vermont focused on bird species protection in the areas of climate, working lands, water, and bird-friendly communities. Prior to joining Audubon Vermont, he served as the Associate Dean of Environmental Programs at Vermont Law School. In addition to serving as a professor and administrator at Vermont Law School, David has held a number of positions in state and federal government including serving as Commissioner of the Vermont Department of Environmental Conservation from 2011 to 2015. He has also served in Texas state government, the U.S. Department of Justice's Environment and Natural Resources Division, and the Washington Office of the Attorney General in the Ecology Division. David has a degree in environmental engineering technology from Cornell University, and a Juris Doctor and Masters of Environmental Law and Policy degrees from Vermont Law School. He lives in Montpelier with his wife Nancy and spends his free time in the garden or roaming the hills, rivers and lakes in the region.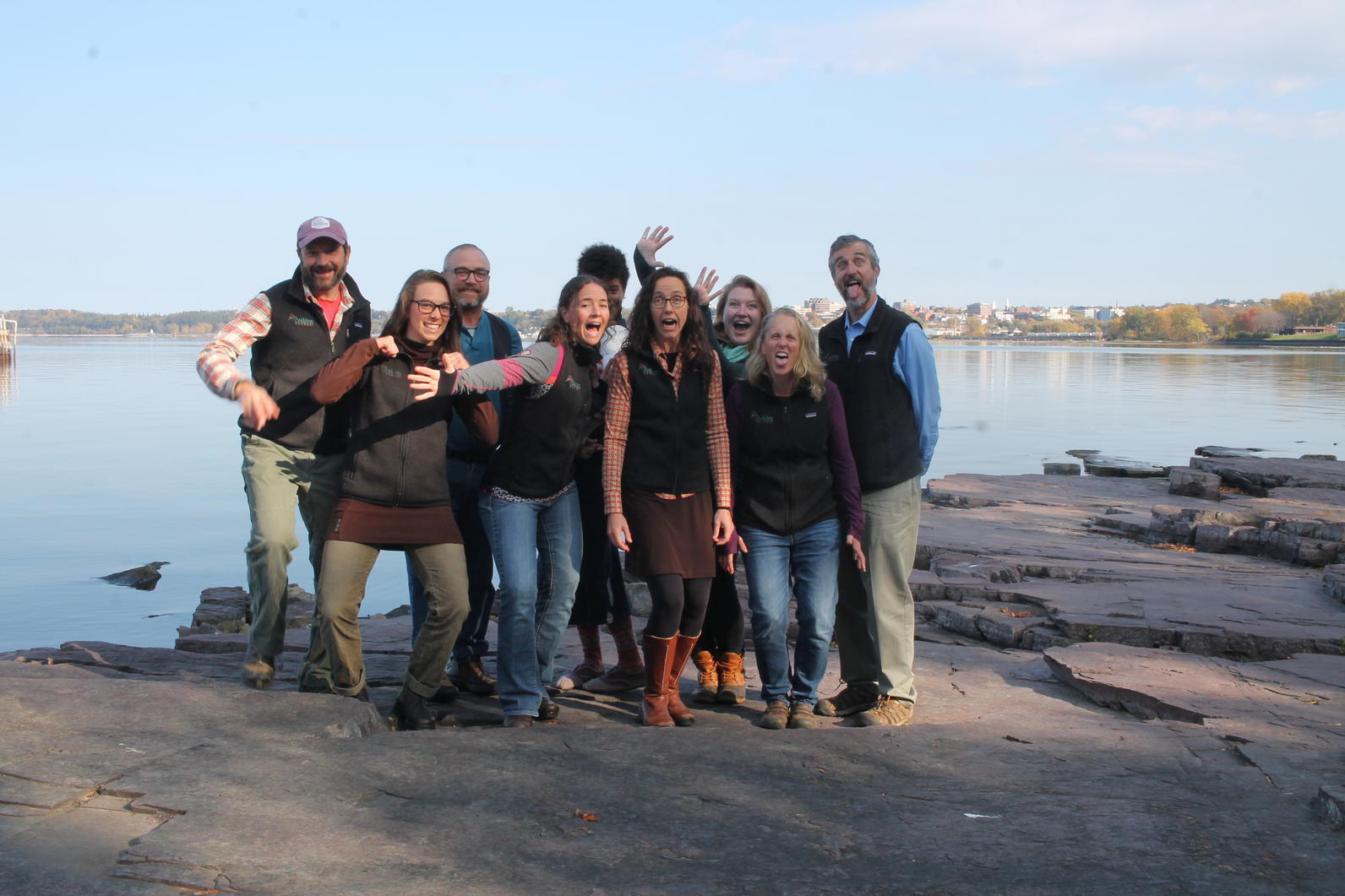 How you can help, right now
Raise Your Voice
Lawmakers need to hear from you. By signing up for Audubon Vermont's Action Alerts, you will get the latest news on proposals that impact birds -- and have an opportunity to weigh in.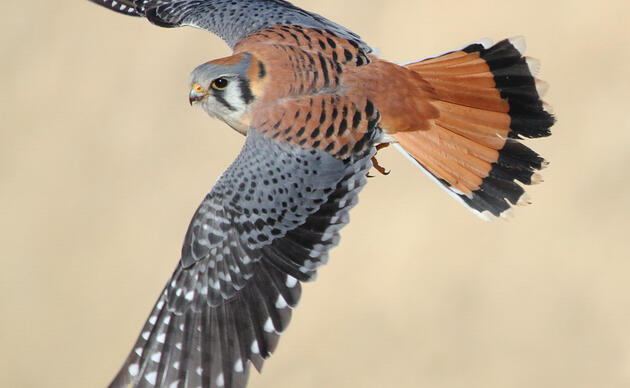 Find Your Bird-Friendly Plants
Join Audubon's Plants for Birds. With our native plants database, you can easily find the best plants for the birds where you live.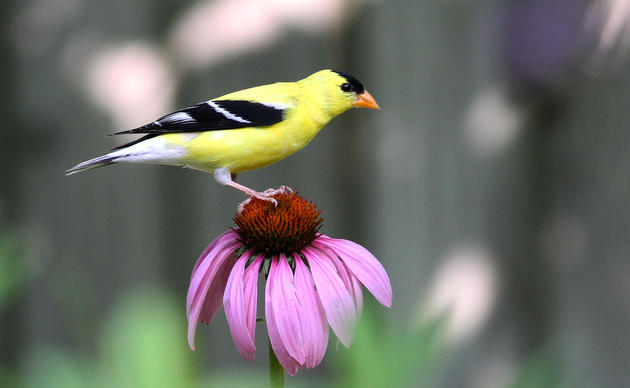 Events
Adults, preschoolers, foresters, photographers, sugarmakers and families will all find opportunities to connect with nature.