I had the opportunity to present to the Bixby Memorial Library earlier this month on ways to "take your biding up a notch" or "Birding 102." It was a fun opportunity to share information with budding birders on things from binocular buying to opportunities to contribute to data collection with community science. Of course we had some technical difficulties (isn't that the way our virtual world just is these days?) and I appreciate everyone's patience who was able to join the call. Thankfully, the librarians had the forethought to record the call which I am able to share with you here ,as well as a list of Vermont-centric resources to help you on your birding journey.

There is a lot of information on our website as well, but feel free to reach out to us at Audubon Vermont with any birding and natural history questions you may have.
Next Level Birding: Taking your casual birding up a notch.
Debbie Archer, Education Program Manager Debbie.Archer@audubon.org
Tuesday, December 8, 2020 for Bixby Memorial Library​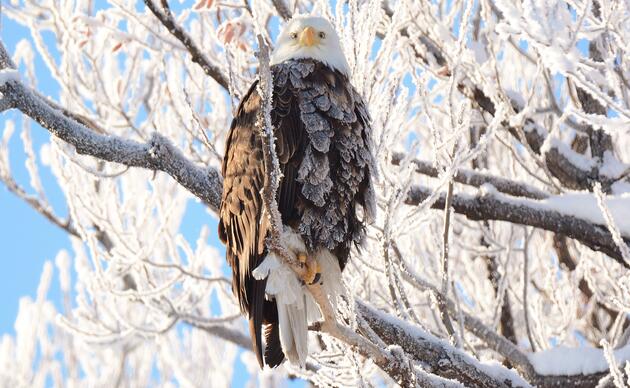 Where did you see that eagle?
We stil need your eagle eyes! The official 2021 Winter Bald Eagle Survey is over, but we still want to know where and when you see eagles in Vermont.