Community Science
Tree and Tracking Bioblitz Day - Rescheduled (X2)
Wednesday, March 29, 2023
4:30pm - 7:30pm Eastern Huntington, Vermont
Location Details
Green Mountain Audubon Nature Center
255 Sherman Hollow Rd, Huntington, 05462, VT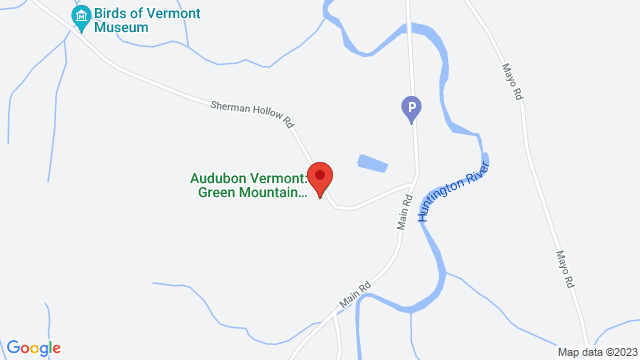 Join Community Science AmeriCorps member, Jacob Crawford, on Wednesday March 29th from 4:30 PM to 7:30 PM as we explore the trails of the nature center, take photos of the trees, tracks, scat, and wildlife that we find along the way, and later submit these sightings to the iNaturalist.org. Plans will be made to accommodate those that may have to arrive later than the scheduled start time. This will be a relaxed outing with time for questions and abundant room for curiosity and learning! The tree and tracking bioblitz day is the first of a series of seasonal bioblitz events over the next few months to help us document different groupings of organisms from birds, to dragonflies, to amphibians, wildflowers, and more! Anyone who is interested in contributing to iNaturalist, but who may not be able to attend this event or may prefer to explore on their own is more than welcome to document and submit their observations. The Green Mountain Audubon Center has 5 miles of trail, open to all from dawn to dusk. For an instructional guide on how to submit your observations via iNaturalist.org or by using the iNaturalist Mobile App, visit the following website: https://www.inaturalist.org/pages/getting+started.
What is a bioblitz? A bioblitz is a communal effort to observe, document, and post as many species as possible at a designated location to the community science platform iNaturalist.org. Audubon Vermont has recently created a bioblitz project for the Green Mountain Audubon Nature Center property to help us gain a greater understanding of, and track changes in, the biodiversity present at the center in Huntington, VT. Audubon Vermont's iNaturalist project automatically compiles any observations made from within the property boundaries, so no extra steps are required to take part in this bioblitz from the iNaturalist perspective.
This event is free of charge, but registration is required (click the "Register Now" button above!). Parking will be at the Visitor Center Parking Lot at 255 Sherman Hollow Rd. A map of the planned route will be sent to all registered participants to ensure that those who may have to arrive after the scheduled start time are able to participate. Our walk will take us through areas of moderately steep terrain travel along forest trails with occasional stairs/steps. Please dress appropriately and plan for walking on snow/ice/mud. Restrooms, tea, coffee, and a warm lobby will be available at the nature center.