We had beautiful, sunny days for all our programs this week!
Friday 4/9
Last week there was snow and sleds, this week green grass and budding flowers. As we arrived, we searched for bunnies hidden in the backyard garden. Some were white and others were brown, so some camouflaged better than others.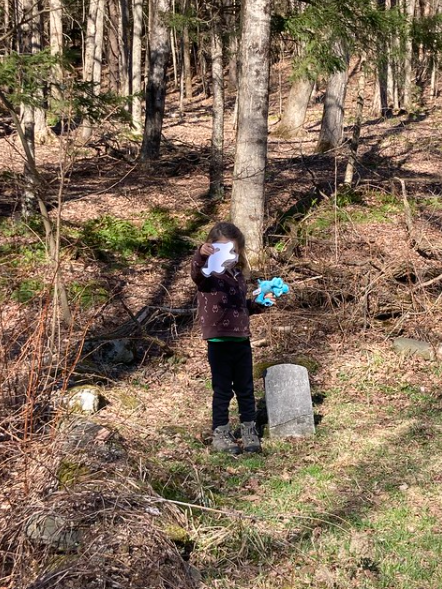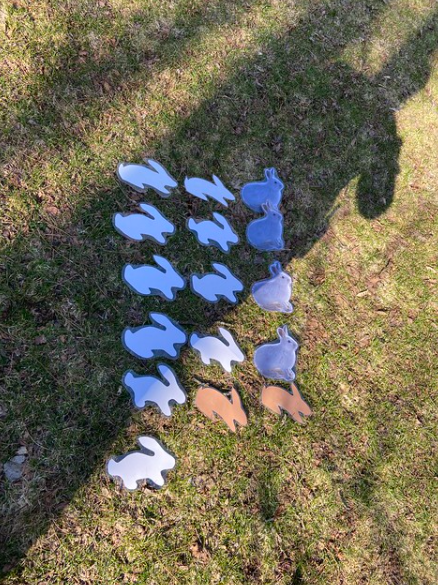 Once we found and counted all of the animals, we grabbed our backpacks and walked over to Forest Camp for Morning Meeting. Our Morning Meeting leader did such a great job planning a fun day for the group.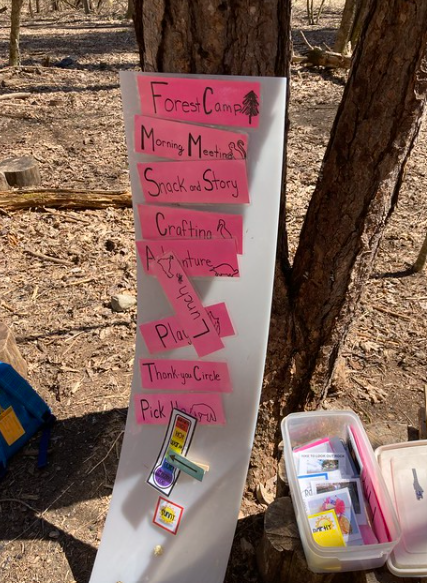 Our Morning Meeting leader decided that we would do some coloring after snack, then do a spring scavenger hunt in the garden, have lunch, have free play and end with thank you circle.
After snack we colored salamanders at Forest Camp. When we all finished our pictures, we started our scavenger hunt! Emily or Ciara would call out something that everyone needed to find. It was a fun way to notice the small changes of spring and run around the garden. We found some daffodil buds in the garden and noticed birds, seeds and buds.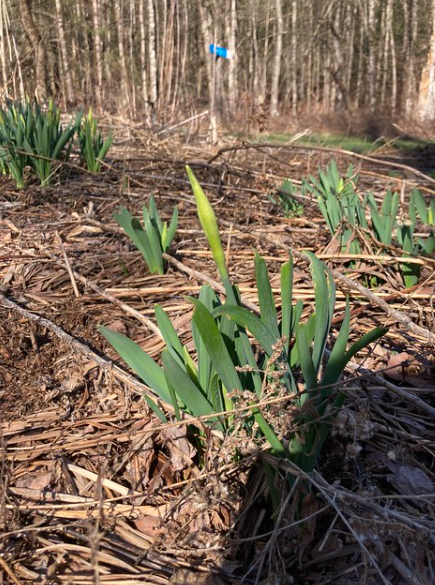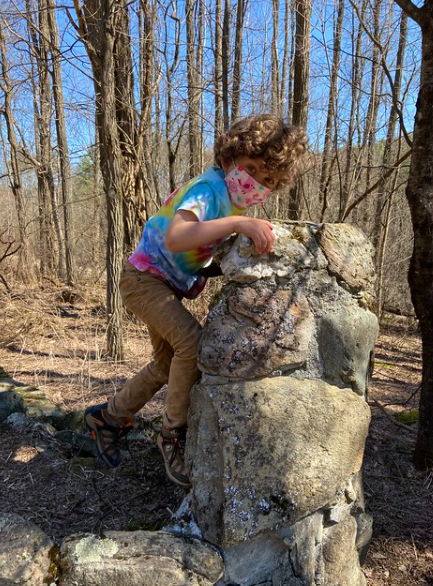 After our scavenger hunt we went back to Forest Camp for lunch. We read a book about careful listening, especially in nature. We practiced a sit spot earlier during our spring scavenger hunt, where we sat in silence for about a minute to take in all the sounds and sensations around us.
We ended our day with some free play at Forest Camp, followed by thank you circle in the backyard. During free play, some of us cooked in the mud kitchen by the fort and the rest of the group built little forest homes with Sarah. Our playschoolers who bring stuffed animals to the program got excited about the idea of building them homes in the woods!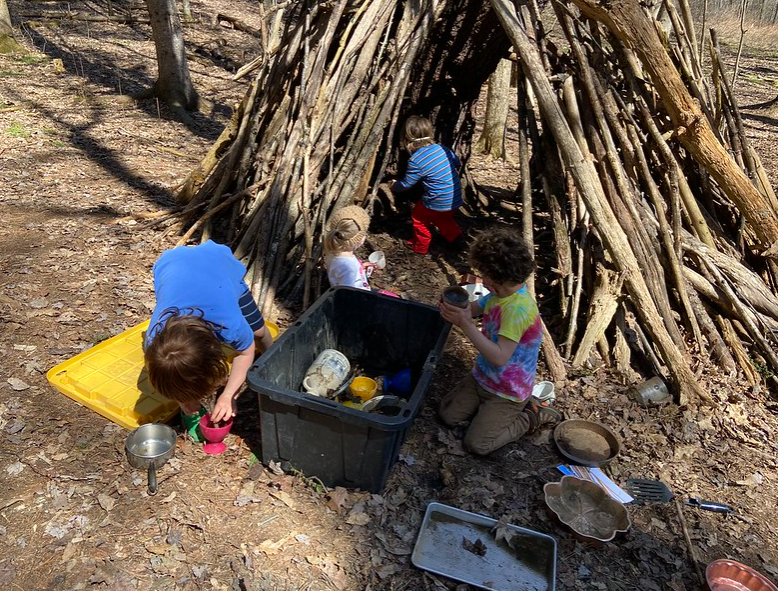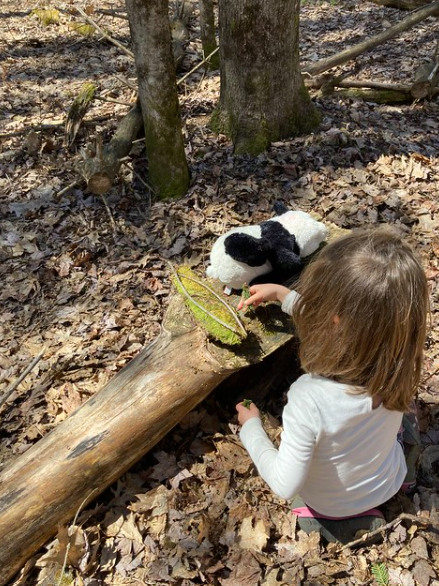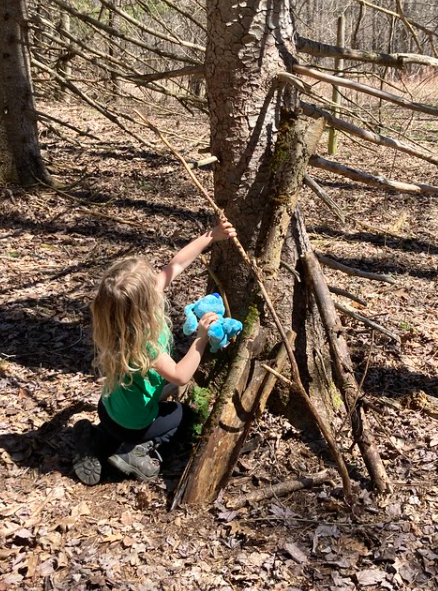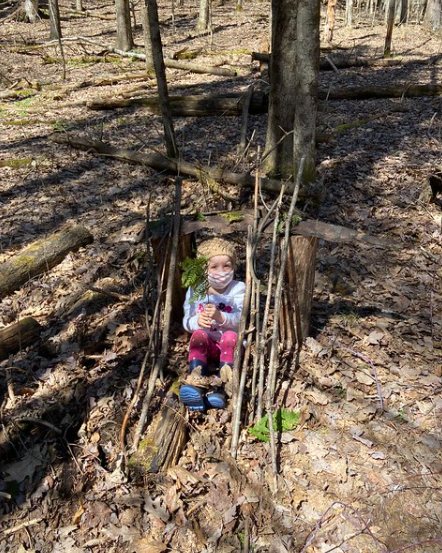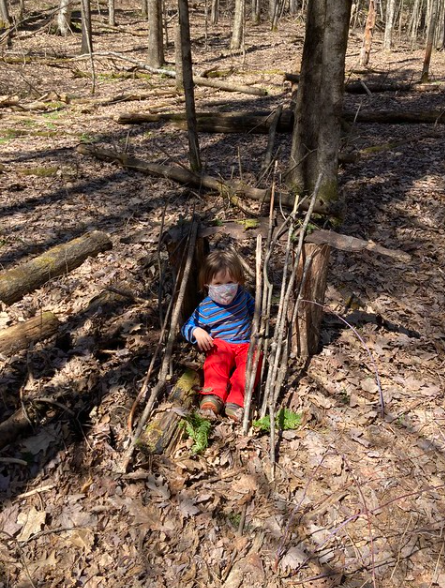 Then we brought our backpacks back to our cubbies and circled up to share our favorite part of the day. We loved running in the garden, building forest homes for our animals, lounging in the sun and so much more! We all stayed in the circle and did some stretching in the sun with Ciara until the adults arrived.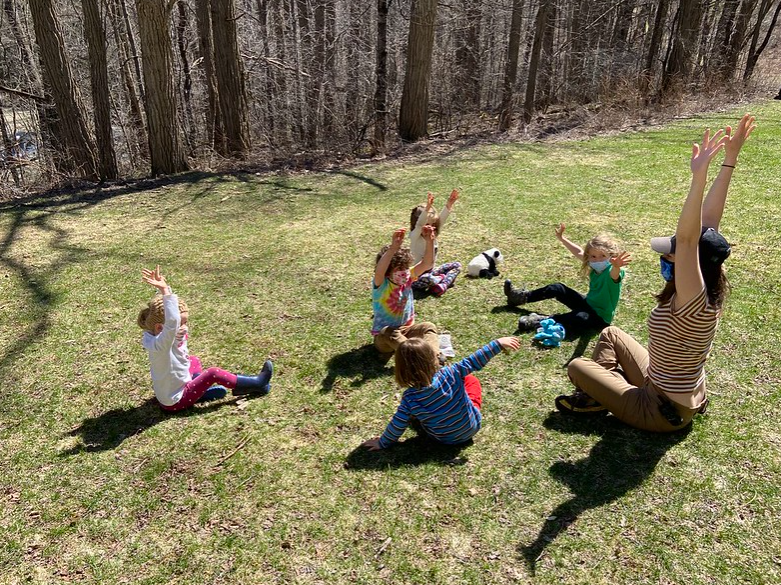 See you next week!
Monday 4/12
Monday started with some free play and lounging in the sun of the garden.
Once everyone arrived, we did introductions in the sunny yard because an Americorps member from the same program as Sarah (Vermont Housing and Conservation Board Corps) was visiting us! Celeste is an Americorps member with the Middlebury Area Land Trust and also works with children there. She was mostly just observing today. Then, we grabbed our bags and went to Forest Camp for Morning Meeting. Our Morning Meeting leader planned a wonderful day for us: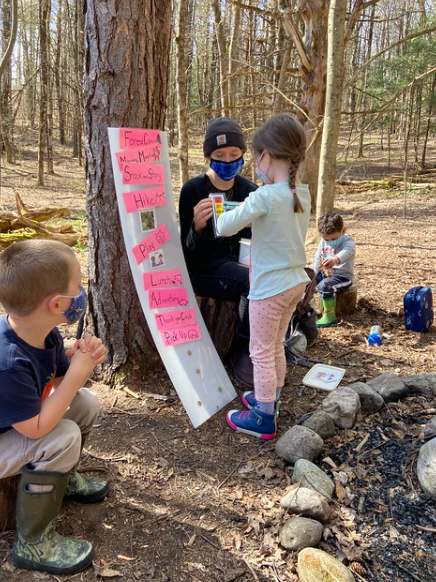 After snack, we hiked up to Mossy Rocks which is about halfway up to Lookout Rock from Forest Camp. If you're on the Hires Trail, it's the area to the left of the fort up the hill from Forest Camp. It's a magical area where lush, green moss gross on outcrops of rocks. It's a fun place to climb, build fairy houses and look at wildflowers.
While we were there, we found a red-backed salamander under a log! Our first at Audubon of the season.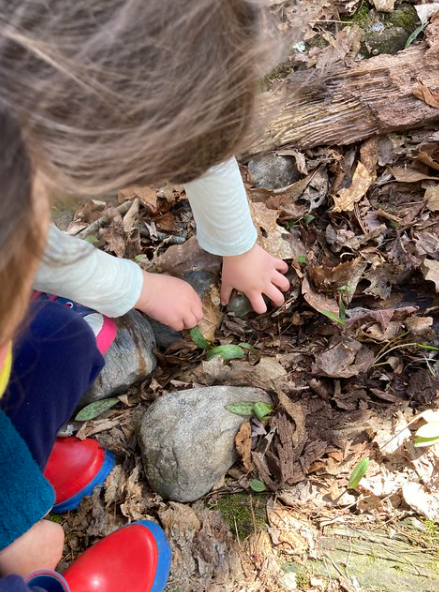 Then, we hiked back down to forest camp to search for laminated spotted salamanders! Before looking, we brainstormed where spotted salamanders might be found. The group decided salamanders love wet areas and logs. We found all but one! We'll have to keep our eye out over the next week!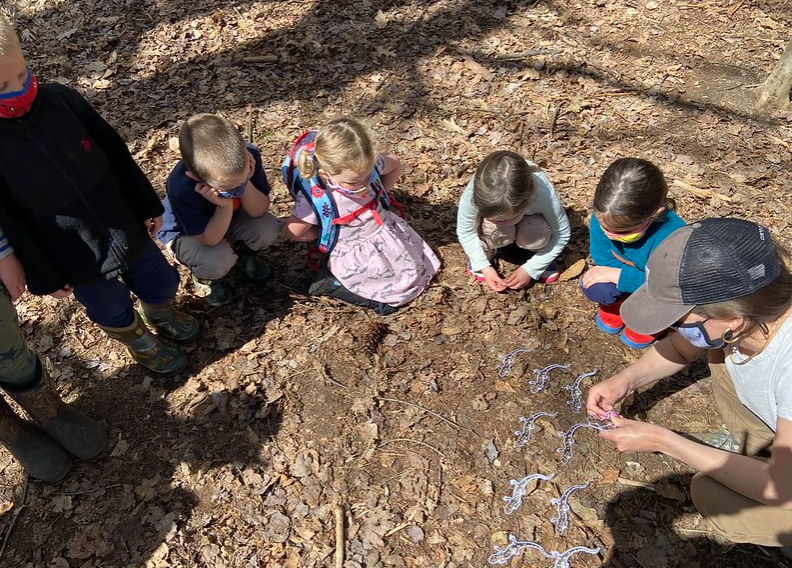 After we found most of the salamanders, we ate some lunch.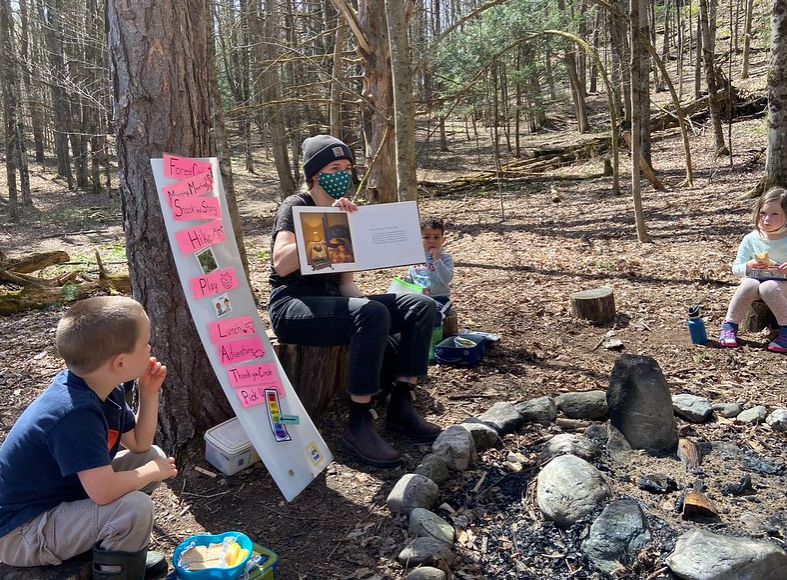 After lunch, we grabbed our bags and put them back into cubbies. We still had enough time to play a few group games so we played 'What time is it Mr. Fox?' and 'Birdie, birdie cross my sky.'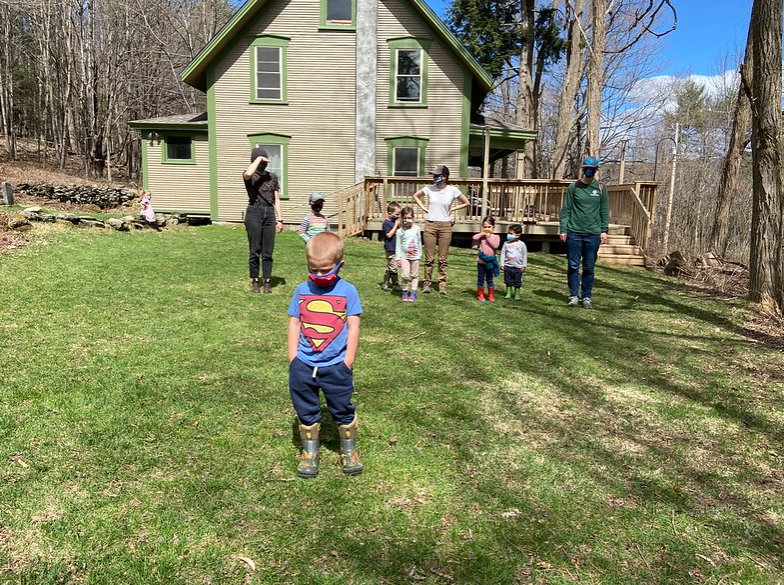 We shared our favorite part of the day and then it was time to go!
See you next week!