What a wonderful day we had at Forest Playschool! We sure were happy to see that the rain and warm weather from Thursday didn't get rid of all the snow. It was a little warmer than last week, was we arrived it was snowing, and then the sun broke through the clouds to keep us warm! The big snow mountain in front of the barn was even bigger than last week, which made it even more fun to climb! The snow was great for packing and digging, so some of our friends made a snow tub and soaked up the sun while lounging in it.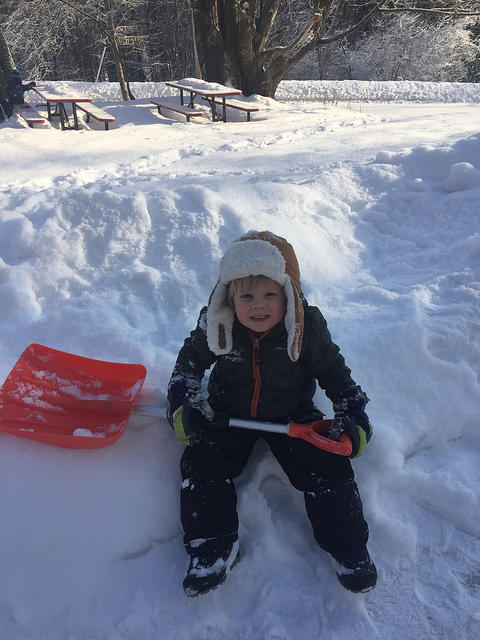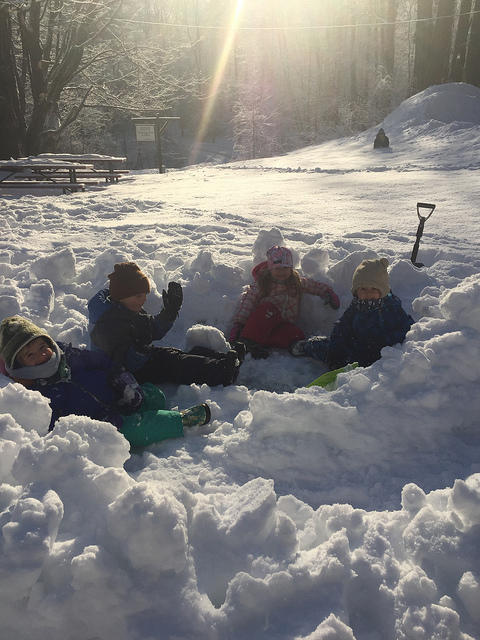 Before we knew it, I looked at my watched and realized it was time for snack and Morning Meeting. Our Morning Meeting leader laid out a great day; we would warm up and have snack inside, then get ready and hike down to Peeper Pond, come back up to the barn for lunch and color. Emily and I were so excited that we were going to venture down to our lower property for the first time this session!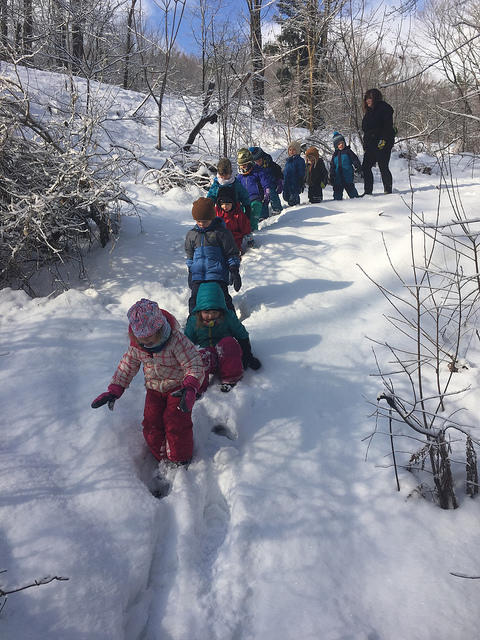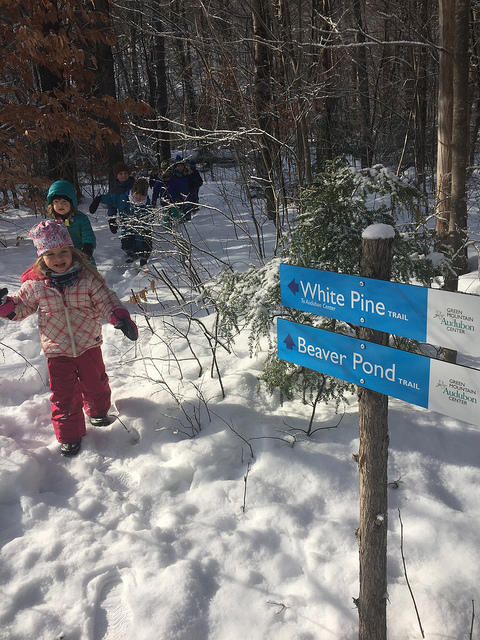 Once we geared up, we started our mission down to Peeper Pond. Everything was so frozen; all of the trees seemed to have a layer of ice over their branches that made the whole forest sparkle. Once we got to Peeper Pond, as everything else, it was frozen solid! We explored around the pond, and had some free play in the field. The sun felt so warm on our faces, we probably wouldn't have left if it weren't for the rumbling of our empty stomachs!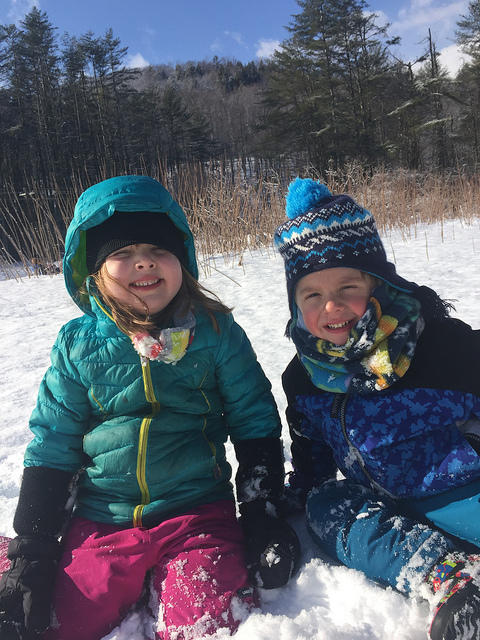 We hiked back up to the barn for lunch where we enjoyed the warmth from the fire, and a story about a mitten and animals who made it their home.
Next week it looks like we will be getting even more snow and the warmest it will be is in the 20's. Looks like this Forest Playschool session will be a very snowy one!