As part of our Youth Conservation Leadership Program, Audubon Vermont developed a paid internship program, offering students and recent graduates the opportunity to work with and learn from Audubon's team of experienced educators, conservation scientists, and advocates. We have been fortunate to attract interns with a range of backgrounds and interests who are all interested in building careers in the conservation movement.

Our education interns engaged with our youngest conservationists in Forest Playschool and Free Nature Playgroup, developed action-oriented climate change curriculum, and created opportunities to broaden our equity and inclusion work.

Our conservation science interns experienced bird banding, Peregrine Falcon monitoring, Bird-friendly Maple habitat assessment, and Common Tern research.

And our policy interns researched and drafted public policy papers, prepared briefing materials, and participated in communication of Audubon Vermont's policy positions to the public and state officials.

The work of all of these talented young people has increased the reach and scope of our immediate work, and also is building a network of new conservation professionals. Our Youth Conservation Leadership Program is engaging with young adults during a time in their lives when they are making important decisions about their educational and career paths. We are excited to see them collectively helping us advance our mission to protect birds and the places birds need to thrive. Please take a moment to read the following profiles to learn about our spectacular interns.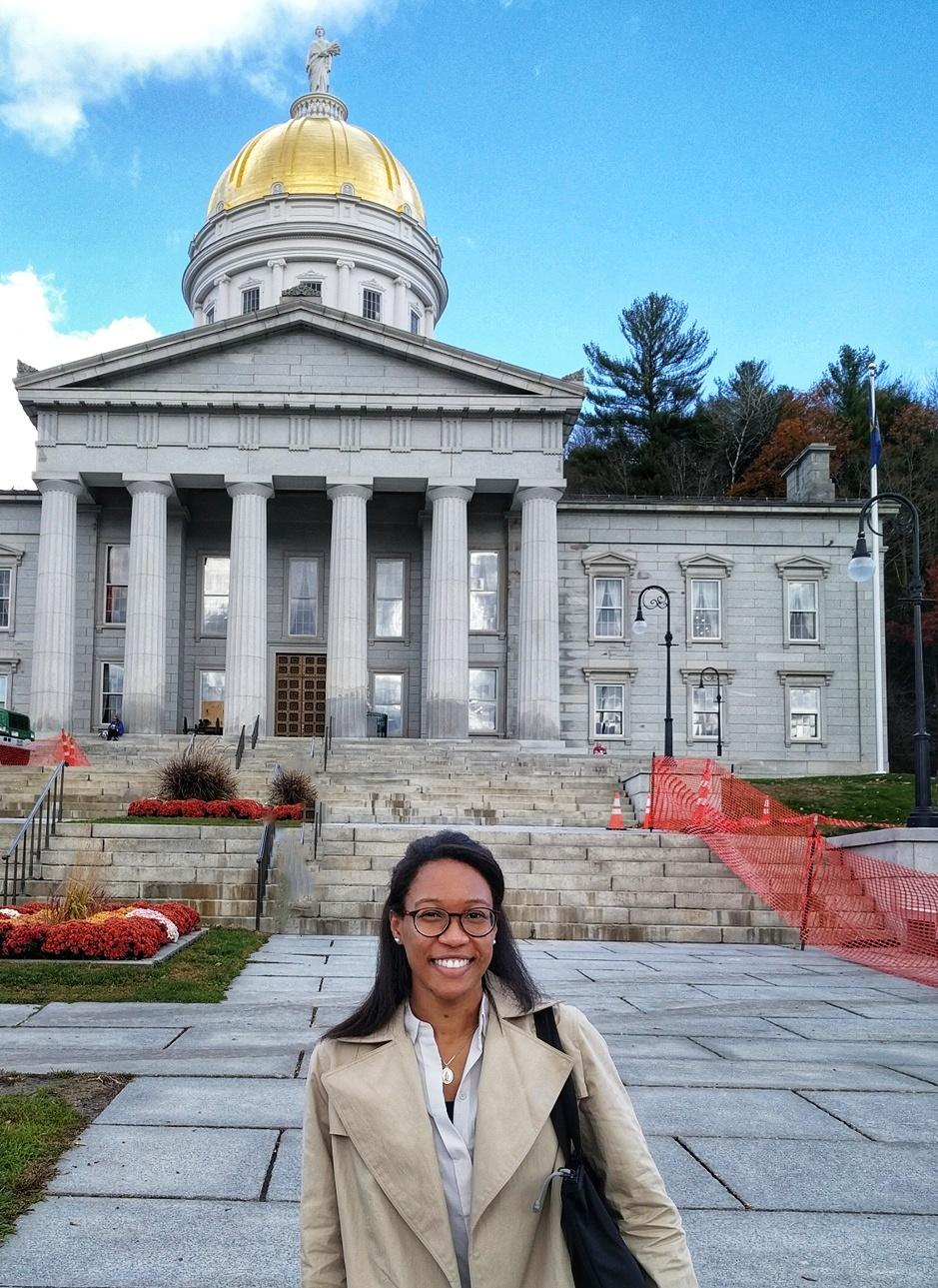 Chaveli Miles, Environmental Policy Intern

Chaveli is from Shelburne, Vermont. She is a recent graduate from Colgate University where she received her B.A. in Geography and Environmental Studies. As an undergraduate student, she worked as a student intern at Colgate University's Office of Sustainability. Through this internship and her coursework, she learned how technology could be used as a powerful tool for understanding the complex relationship between society and the environment. After college, she returned to Vermont to begin working as a Geographic Information Systems (GIS) Specialist in Vermont's Agency of Digital Services. At Audubon Vermont, she hopes to gain experience in environmental policy to better understand how to use GIS to aid in wildlife conservation efforts.

"Active forest management is vital to creating diverse habitats for Vermont's native bird populations. But, Vermont's forests are not just for the birds. From addressing carbon pollution to boosting local economies, Vermonters depends on healthy forests." - Chaveli Miles
Read Chaveli's article Vermont's Forests: Not Just for the Birds.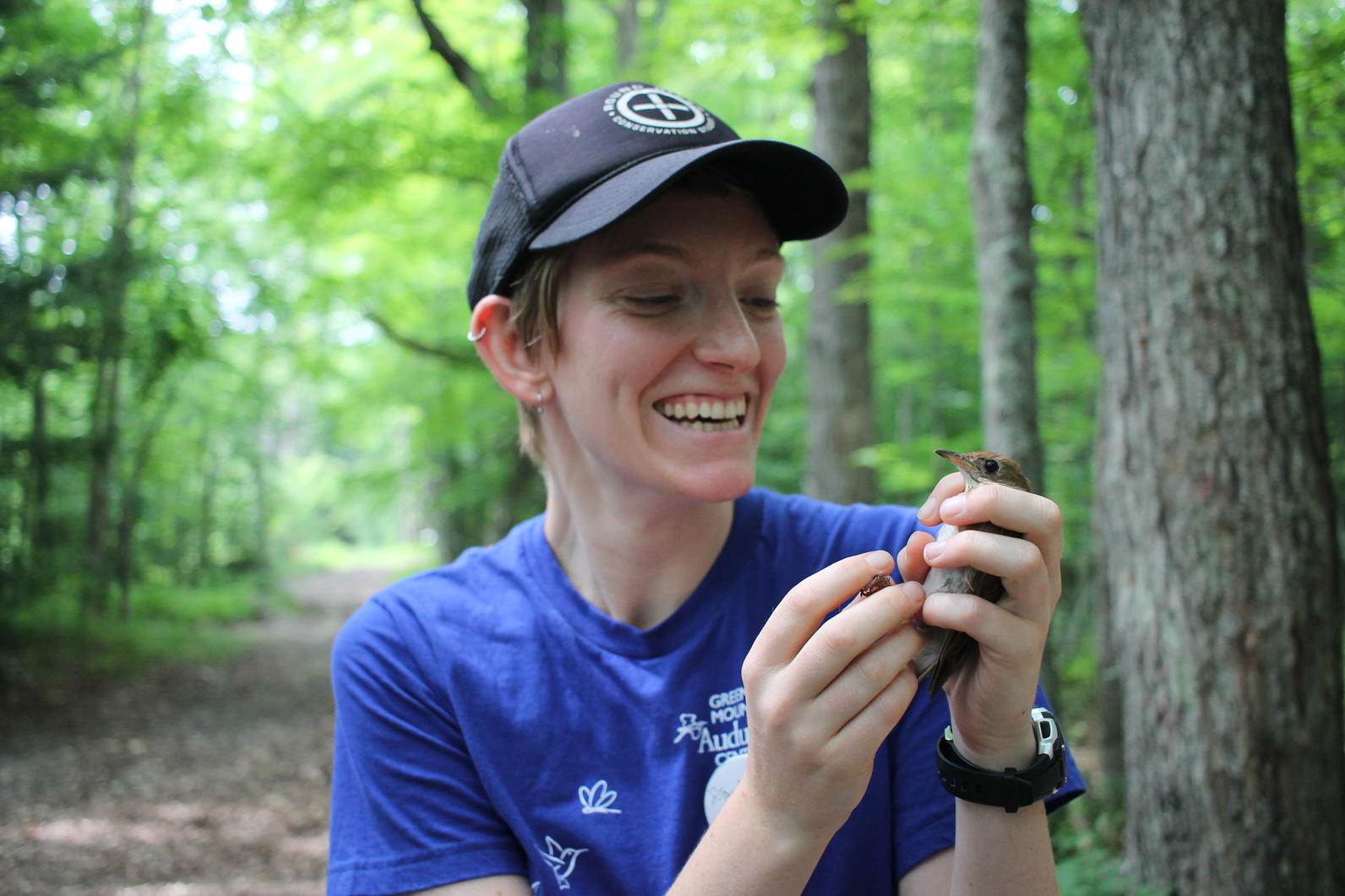 Hannah Weiss, Education and Conservation Fellow
Hannah spent her childhood running wild around the hardwood forests of western Massachusetts. Feeling indebted to the ecosystem that had helped raise her, she earned a B.S in Environmental Science from the University of Vermont in 2018, and has continued at UVM into an M.S in Natural Resources. During college, she traveled to Patagonia, Chile to engage with community-based participatory-action research projects and has continued working on research through her academic career. Between semesters, her most memorable summers were spent teaching land conservation to high schoolers in Minnesota, and how to backpacking in the White Mountains, NH. Overall, she is interested in broadening access to and contributing to what is known about the natural world. When not in class or at her research site, Hannah can be found exploring Vermont via bicycle, trying new Paleo recipes with her partner, or watching Star Trek (Next Generation/Voyager).

Read Hannah's articles:
- Popasquash Island's Final Fledglings
- SOAR Groups and Insects
- The Places They Need, Today and Tomorrow
- Bird-Banding Training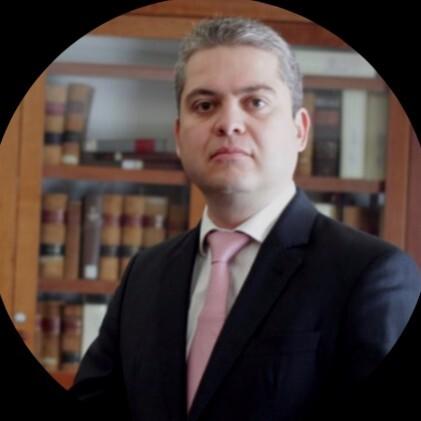 Marcelo Dias, Environmental Policy Intern

Marcelo is a Brazilian native, born in the rural Brazilian State of Goias. He decided to come to Vermont to attain an LLM degree in Environmental Law & Policy at the Vermont Law School in 2017. He earned his degree by the end of 2018.
Before coming to Vermont, he practiced environmental law as an Attorney in Brazil for eleven years. He has experience on environmental consulting and litigation for public and private clients in his home country where he also used to teach environmental law at the Brazilian Bar Association. Marcelo has been engaged in public policy work in Brazil. Due to his high commitment with environmental issues in his country, he was nominated the draftsman of the Forest Code for his home state, which was designed to ensure sustainable forestry practices in the region's fragile savannas.
Prior interning with Audubon Vermont, Marcelo worked as a legal intern at the Center for International Environmental Law in Washington, D.C where he researched international environmental law, Latin America environmental law, and climate change issues. Marcelo also interned with the Vermont River Conservancy in Montpelier.
At Audubon Vermont, Marcelo is assisting the organization with wetlands and wildlife conservation in Vermont and also assisting the Director of International Alliances Program in Washington, D.C, to develop policies to help shape the economic and conservation policy agenda in Audubon's project in Central and Latin America. He is a bird lover and addicted to nature.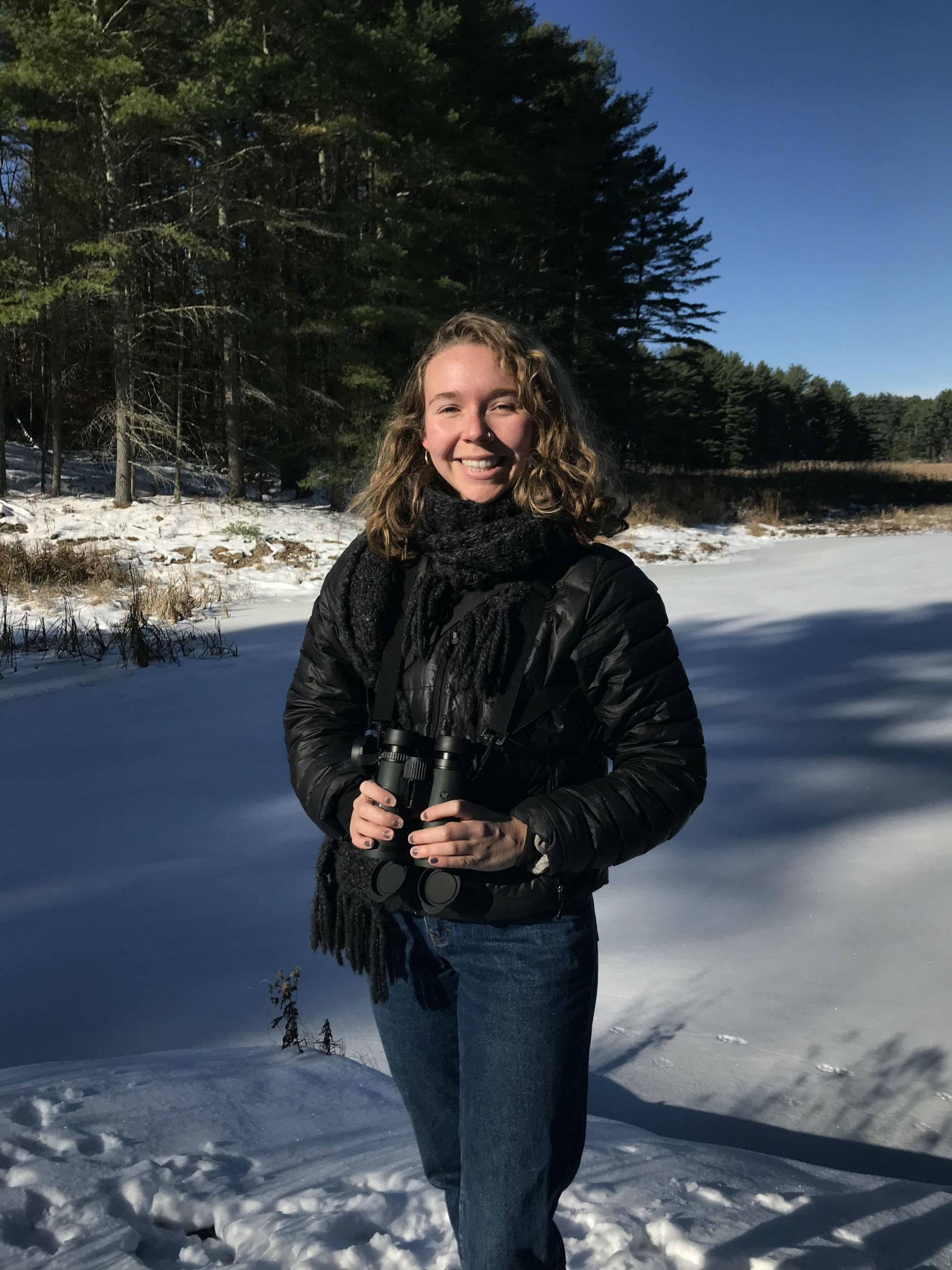 Sarah Hooghuis, Environmental Education and Outreach AmeriCorps Member

Sarah hails from Connecticut where she spent most of her childhood exploring the wetland and hardwood forest in the park just across the street, which cultivated a deep respect and interest in the natural world. She recently graduated from Skidmore College with a degree in Environmental Studies with a focus on environmental education and food systems. In between semesters Sarah taught at environmental education organizations from New Mexico to Martha's Vineyard where she enjoyed sharing the natural and cultural history of the land with campers. Most of all, Sarah loves teaching how natural and cultivated landscapes interact with one another and where their relationship can be more sustainable. Sarah is excited to be the Americorps Member at Audubon Vermont because it is an opportunity to give back to both the greater community and an organization she loves, while also building her skills as a naturalist. In her free time Sarah writes poetry, tends to her many plants, and cooks elaborate vegetarian meals.

Read Sarah's articles:
- A Trip to Beaver Pond
- Turkey Talk
- Snow leopards and snowmen and sleds, oh my!
- Abstract Art and Imaginary Play in the Forest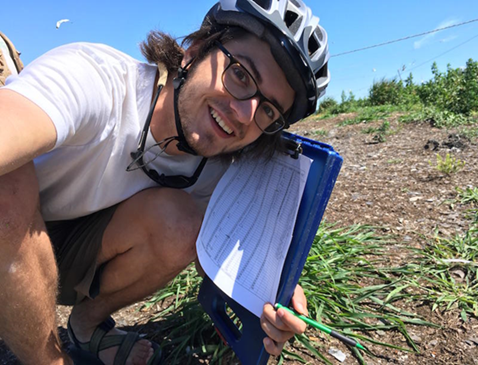 Samuel Blair, UVM Conservation Education Fellow and Conservation Intern

Sam is a student at The University of Vermont (UVM) and was Audubon Vermont's first Conservation Education Fellow in the summer of 2018. He returned to Audubon Vermont in the summer of 2019 as a Conservation Intern. He grew up in the Berkshires of Western Massachusetts, where he learned to pay attention to nature from an early age via mud pies and milkweed fluff. He was also a big fan of trucks, but the nature thing pulled through in the end. At UVM he has consumed an educational smorgasbord, from the history of oral epics to the science of geology and geography. He's still figuring out how to tie it all together. He is a leader in the UVM Outing Club and a member of Slade Ecological Cooperative, a student-run housing, food, and arts cooperative. He loves the great outdoors, growing and cooking food, playing music, and reading.

Read Sam's articles:
- Summer in the Sugarbush
- Life and Death on Popasquash Island
- In Search of Peregrines at Bone Mountain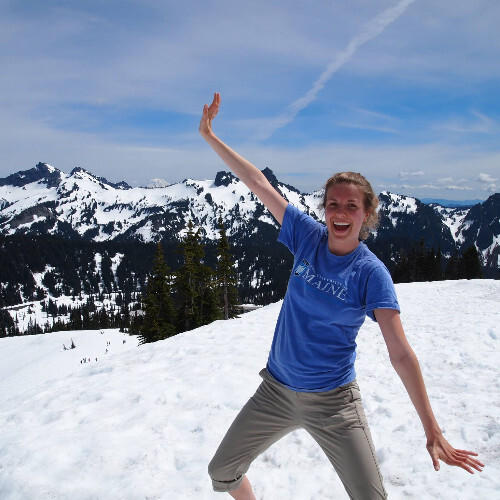 Emily Anderson, Environmental Policy Intern

Emily is originally from Middlebury Vermont and found herself moving back to the state after living in Maine for six years to obtain a Masters in Environmental Law and Policy degree from Vermont Law School (VLS). Prior to attending VLS, she completed a B.S. in Ecology and Environmental Sciences at the University of Maine. While studying as an undergraduate, she worked primarily as a research assistant, helping professors, graduate students, and other outside organizations study a vast array of species and ecological systems, ranging from sharks to forests to invasive species. After graduating, she volunteered with local land trusts and took time to explore organic agriculture around the U.S. by helping out on farms from Florida to Oregon. She returned to Vermont in the summer of 2018 to work as a camp counselor at the Vermont Institute of Natural Sciences in Quechee where she discovered her interest in birds.
Emily's time at Audubon Vermont represents the final chapter in her graduate school studies. As a student at VLS, she has written on issues pertaining to endangered species, public land use, and forest policy, and even succeeded in publishing an article discussing Farm Bill conservation programs. All of these experiences prepared her to enthusiastically tackle her projects at Audubon Vermont. As her time at Audubon winds to a close, she is grateful for this opportunity to use her science and policy background to help advance projects focused on conservation and environmental policy advocacy and to learn more about the work involved in protecting both species and land. She hopes to stay in Vermont and continue contributing these skills and her love of communication to further conservation work in the state.
Emily currently lives near Lebanon New Hampshire with her partner and mischievous cat. When not in the Audubon office or writing from home, she likes to spend her time in the woods, exploring local food, and connecting with the people around her.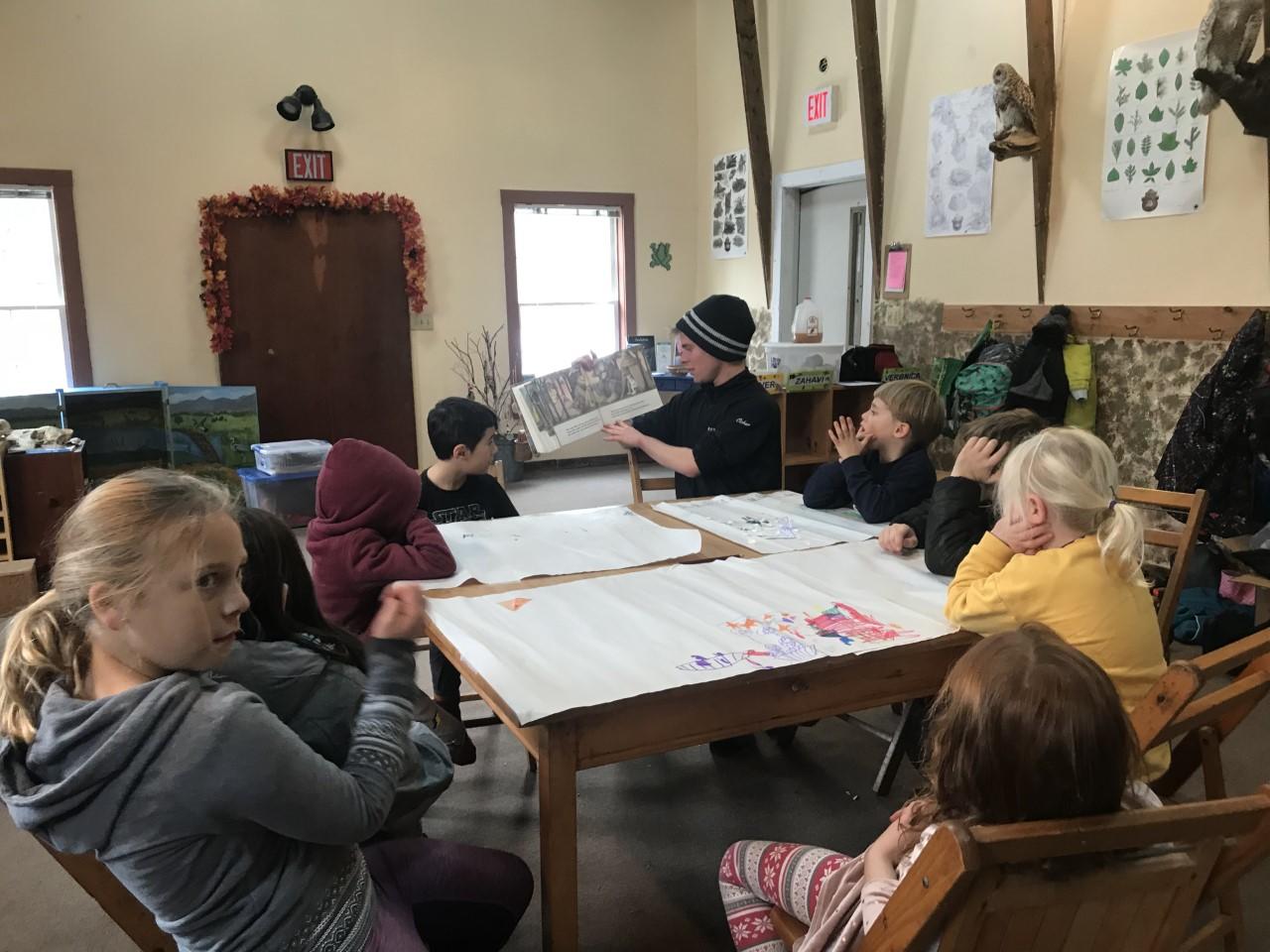 Jake Cohen, Environmental Education Intern

Despite growing up in Hingham, Massachusetts, Jake's best childhood memories come from frequent trips to the Mad River Valley in Vermont. He is a recent graduate of the University of Montana with a B.S. in Microbiology. Before college, Jake spent six years as an educator and aquarist at the New England Aquarium. At the University of Montana, he spent three years conducting undergraduate research in the fields of biomedical microbiology, behavioral ecology, and watershed hydrology. He also served as a student senator and as president of the Chinese club. Jake hopes to obtain a Ph.D. in ecology and work on ecosystem conservation, environmental restoration, and policy. In his free time, Jake loves backpacking, running, skiing and travel.

Read Jake's article: A Season of Exploration and Learning at Audubon Vermont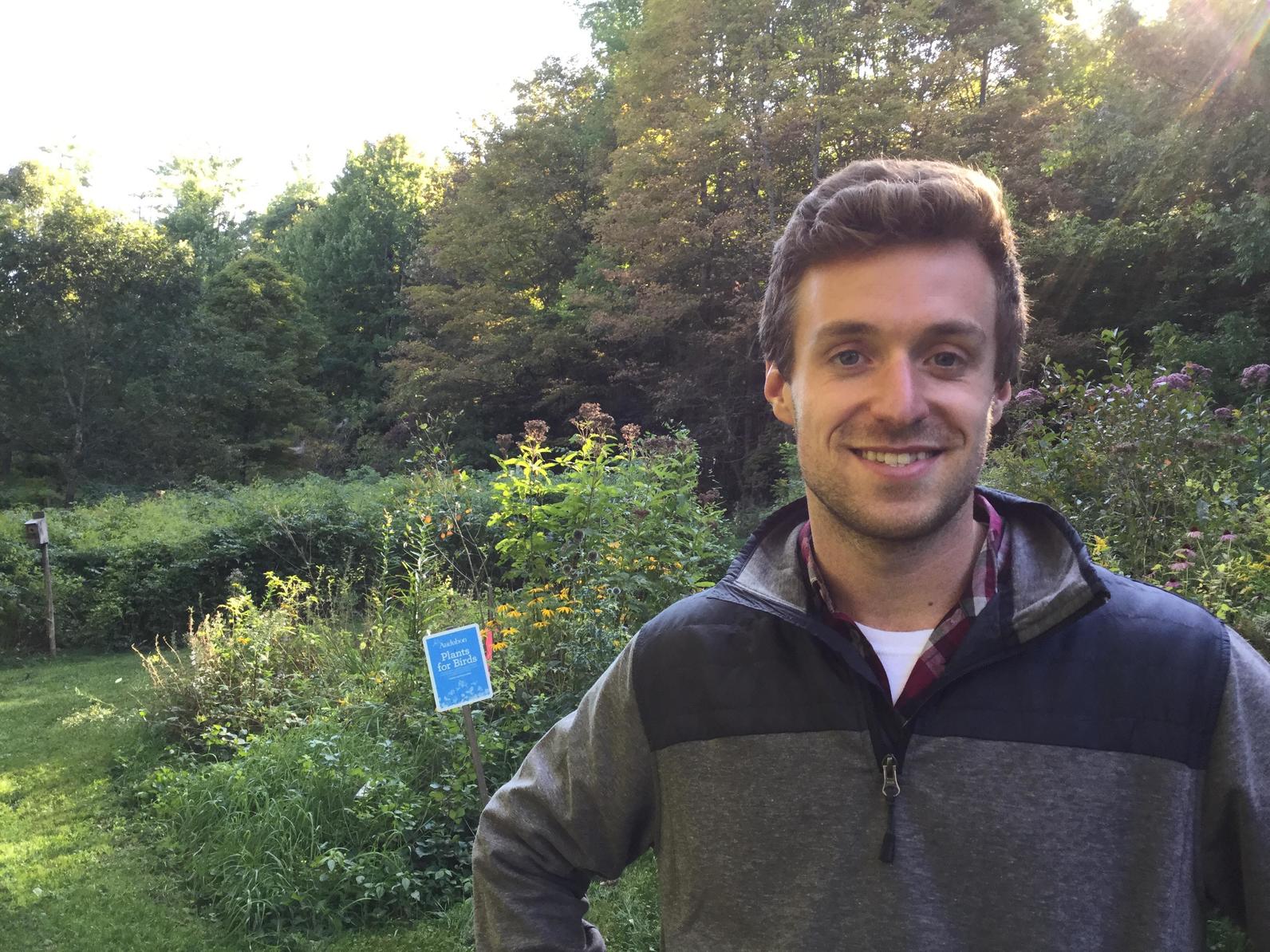 Erik Sievert, Conservation Policy Intern
Erik graduated from St. Lawrence University in 2014 with a degree in Government. He then went on to earn his Master's Degree in Public Administration from the University of Vermont in 2018. As a graduate student, much of Erik's research focused on water quality, natural resource management, and climate resiliency planning in Vermont. While in graduate school, Erik interned with the Vermont Department of Environmental Conservation's Clean Water Initiative Program. Prior to joining Audubon Vermont, he gained experience in the Statehouse working as a policy advocate with the government and public affairs firm Necrason Group. Erik currently resides in Burlington and spends his free time skiing, playing ice hockey, and performing music with his two local bands.

"The protection of Vermont's forests, and forest economy, are vital to our state's goals to contribute to eliminating our state's share of carbon pollution, and to adapting to the extreme weather events caused by the climate crisis. In doing so, it is critical that Vermonters and decision-makers alike understand the complexities and implications of using wood as a source of biomass energy." Erik Sievert
Read Erik's article Seeing the Forest for the Trees: Managing Vermont's Forests in the 21st Century.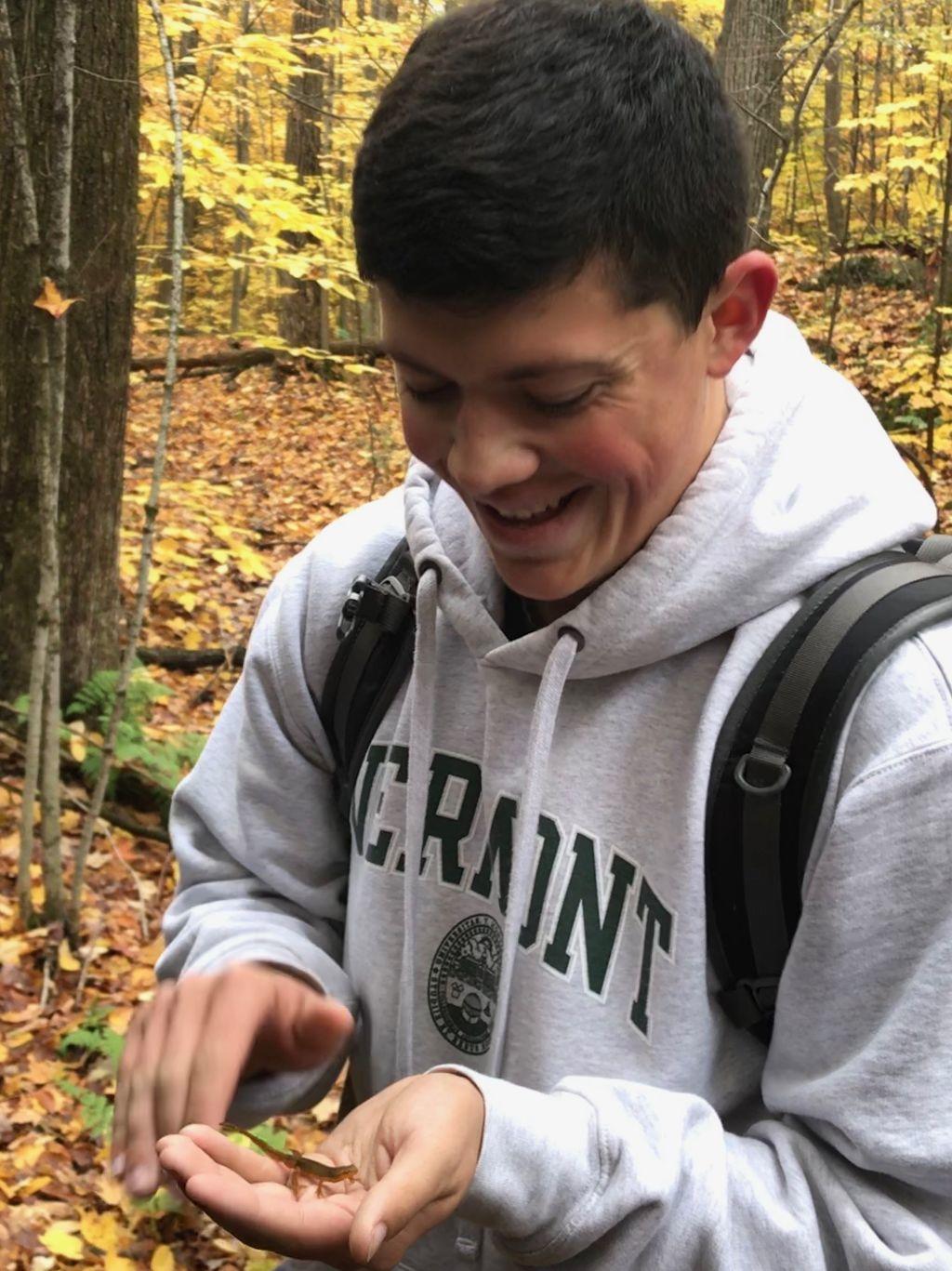 Henry Freundlich, Environmental Education Intern
My name is Henry Freundlich and I am a rising senior at the University of Vermont; with a major in environmental studies and a concentration in the fields of conservation, education, as well as justice. I grew up on Long Island NY and became connected with the landscape by exploring nature, mainly through fishing, bird watching, hiking and kayaking. As a first-year student, I knew that I was in the right place to pursue what I was passionate about, nature and the outdoors, but wasn't sure how I was going to go about it. After taking Birding for Change with Trish O Kane, a hands on, service learning courses that directly engaged me with the local youth and outdoor education, I recognized the power in working with young people and stimulating their minds with experiences outside. I am excited to have the opportunity to further my drive for what I am passionate about while also getting the chance to share my joy with kids and make this experience a learning one for both of us.