Very few things remain normal as the coronavirus pandemic impacts the day to day lives of people around the world. Thankfully, the return of migratory birds to Vermont can help to remind us that there is still some normalcy to be found. Over the weeks ahead, more and more species will be returning and seeking out habitat for raising the next generation of their species.
Over the past two decades Audubon Vermont's conservation team has consistently worked to ensure a bright future for birds such as Common Tern, Wood Thrush, Peregrine Falcon, Black-throated Blue Warbler, Bald Eagle, and Golden-winged Warbler. Whether it be monitoring the success of Peregrine Falcon nest sites, walking a sugarbush to collect data for Bird-Friendly Maple, or managing shrubland habitat for Golden-winged Warblers, Audubon's biologists are in the field helping to ensure Vermont holds onto its role as globally-important habitat.
With all of the disruptions that the current global pandemic has brought, until just recently it was uncertain as to whether Audubon Vermont's important conservation work would be able to proceed as planned this year. Thankfully, given Governor Phil Scott's April 17 guidance authorizing outdoor businesses and other single-person, low-contact professional services to operate when specified safety requirements are met, our plans for field work this spring and summer will able to move forward.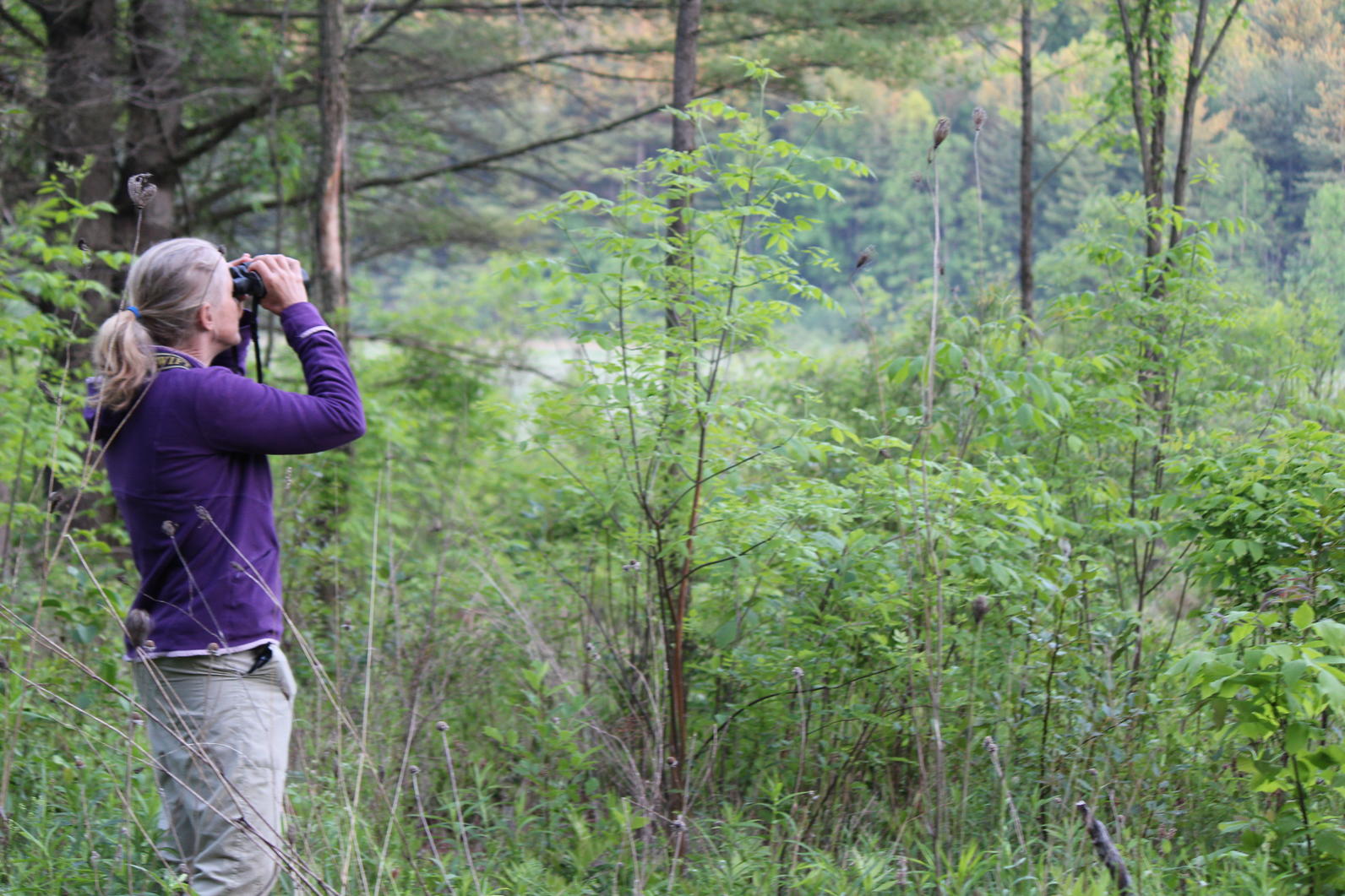 For everyone's safety, Audubon Vermont conservation staff and community scientists are taking the following protective measures issued by the Governor's office until further notice:
• Shall not report to, or be allowed to remain at, work or job site if sick or symptomatic (with fever, cough, and/or shortness of breath).
• Must observe strict social distancing of 6 feet while on the job.
• Must wear non-medical cloth face coverings (bandanna, scarf, or non-medical mask, etc.) over their nose and mouth when in the presence of others.
• Must have easy and frequent access to soap and water or hand sanitizer during duration of work, and handwashing or hand sanitization should be required before entering, and leaving, job sites. All common spaces and equipment, including bathrooms, frequently touched surfaces and doors, tools and equipment, and vehicles must be cleaned and disinfected at the beginning, middle and end of each shift and prior to transfer from one person to another.
• No more than 2 people shall occupy one vehicle when conducting work.
All technical assistance visits will be conducted with advance permission provided by landowners, but without their direct in-person participation. All assessments and management recommendations will be provided to landowners through written reports after completion of the field work.
For more information on Audubon Vermont's conservation programs please visit https://vt.audubon.org/conservation