By Rae Bronenkant
This perfectly rainy spring day our Forest Playschool was given the great gift of the Audubon Fairies visiting! We started our morning finding the butterflies that the fairies hid early that morning! You can tell that fairies have been in the area because there will be butterflies and flowing flowers.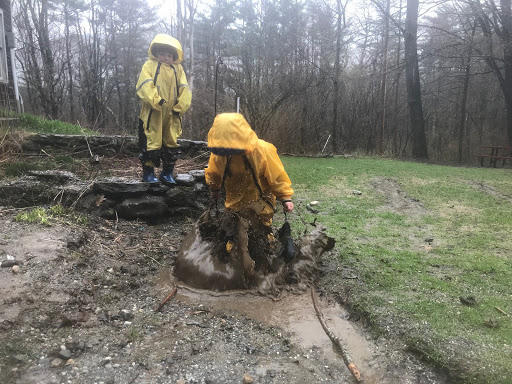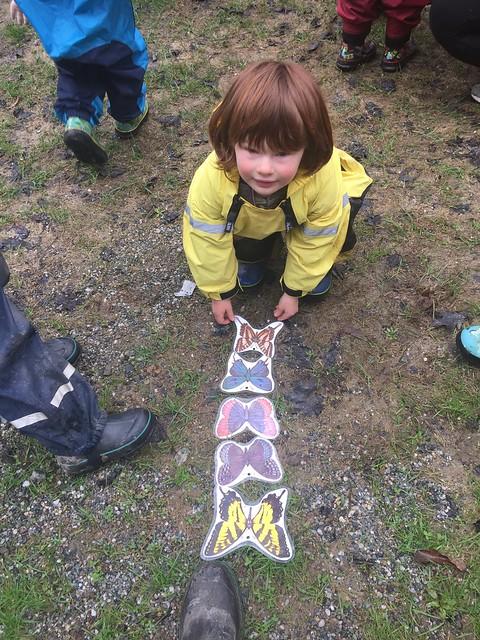 Emily then told us her story of how this early morning she ran into two old friends, Gnome Norm and Paul Frog. These two live in the upper woods of Audubon and it is such a special treat when you see them! She told us that Paul Frog said that the fairies needed help! They were coming out of hibernation but their homes had been ruined by winter storms and they needed safe places to stay. We ate snack then went into Forest Camp to look for clues! We then saw butterflies and followed them to Mossy Rocks.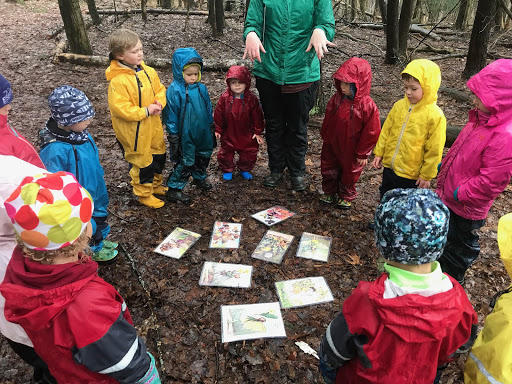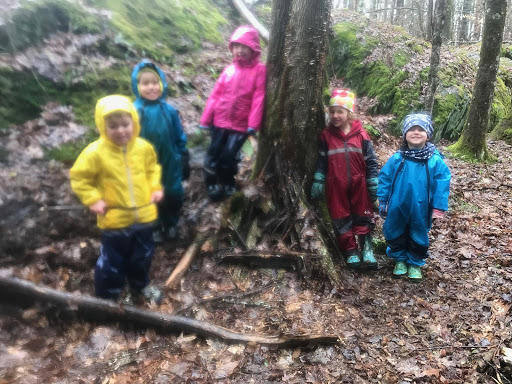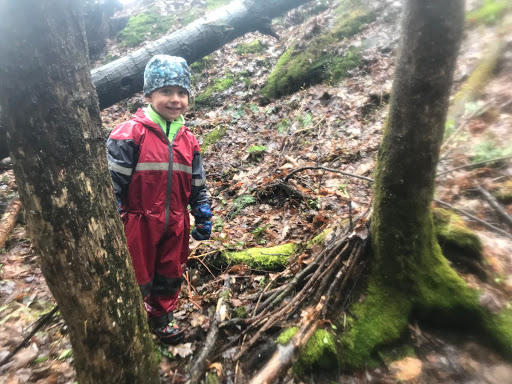 There we decided to build fairy houses. We talked about all the different kinds of fairies that live at Audubon. Each fairy has a special plant they help bloom in the spring. Later when we were soaked all the way through and ready for lunch we went into the barn where we found Norm who wrote us a thank you note! We spent the rest of the day splish splashing in puddles and playing in the kitchen at Forest Camp.
Another best, day, ever!