LGBTQ
Women Who Bird: May Migration
Join us for a morning of birding cohosted by the Pride Center of Vermont.
Sunday, May 22, 2022
8:00am - 11:00am Eastern Huntington, Vermont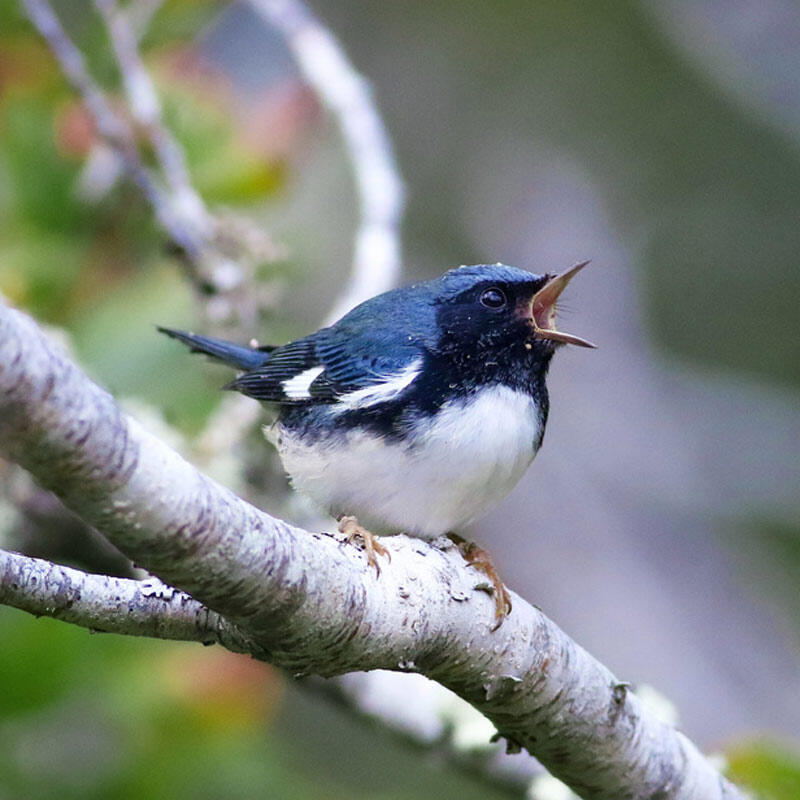 Location Details
Green Mountain Audubon Center
255 Sherman Hollow Road, Huntington, 05462, VT
Please park at our Education Barn located 255 Sherman Hollow Road Huntington, here are directions of how to get to the parking lot. We will gather by kiosk near the Education Barn.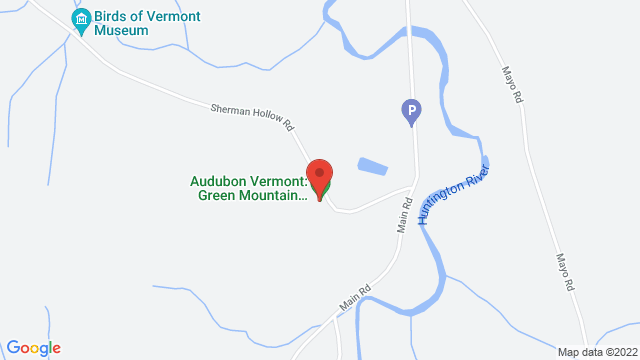 Do you like to bird? Are you bird-curious? Do you love bird song? Wonderful!
This group celebrates coming together and a love of birds. We intend to create and hold an inclusive space for cis & trans women and femme non-binary community members. Whether you're a first time or an experienced birder, our purpose is to create a safe place to come together and share in our mutual love for nature and birds. This is an LGBTQIA++ affirming group.
We will gather at Audubon Vermont's Education Barn. This event is co-hosted with the Pride Center of Vermont!
There will be binoculars and bird guides to borrow and we will send and email about the conditions before hand. Please plan to dress appropriately for the weather, Layers are helpful!
Trail/accessibility information: Our walk will be at a slow (birding) pace and will cover approximately 1.5 miles. The trail is unpaved and there are two short sections of stairs on the route. Wheelchair-accessible bathroom facilities are located at the Audubon Vermont office. If you require accommodations or have questions about accessibility, please contact Audubon Vermont at (802) 434-3068.
Tickets and Cost: We are asking those who are able to please purchase a "Full Cost" ticket. Please consider choosing the "No Cost Ticket" if you are a member of the BIPOC community, a young person in school, unemployed or underemployed, an AmeriCorps Member, or purchasing a ticket feels like a burden on your resources.
If you are able to give more, please consider an additional donation of an amount that feels generous, to help cover the costs of those who are not able to pay, so all in our community have the opportunity to participate and help support Audubon Vermont and the work we do to protect birds and the places they need now and in the future!

All ages welcome! Youth under 18 years should be accompanied by a parent/guardian. Please wear weather-appropriate clothing and bring snacks and plenty of water! Service dogs welcome, but please leave your pets at home - they scare away the birds.
Why is Audubon hosting this program just for women, agender/multi-gender/non-binary and women-aligned people? Audubon Vermont is committed to providing opportunities for access to the outdoors for all in a safe and inclusive environment. We know that when we create intentional opportunities for specific groups to participate in outdoor activities, they show up. This means that we can support our entire community of conservationists and outdoor recreation enthusiasts and help more people find their place in the great outdoors. To preserve the birds, wildlife, and habitats they need to survive, we need all hands-on deck.
COVID Safety: We are committed to our community's health & safety. 
We have developed safety protocols for our Audubon Center and our programs based on guidance from the Vermont State Health Department and the CDC. Masks are not required outdoors when people can be socially distanced, however they are encouraged for those who are unvaccinated. Please bring a mask to this event. If you do not have one, please reach out to staff and we will provide one for you.  Please see the Covid Data Tracker for more information about Covid-19 transmission rates by county in Vermont. We understand that some people - even those who are vaccinated, or those who have health concerns, or those who might just feel more comfortable - may choose to continue to wear a mask even when outdoors and distanced. We wholeheartedly support their decision and ask all program participants to be respectful of their choice. We recognize that the decision to wear a mask and comfort levels could change for individuals, even over the course of an event. Program participants should feel comfortable to ask others to physically distance. Please do not attend if you are sick or symptomatic (with fever, cough, and/or shortness of breath), if you have received a positive COVID-19 test result within the last 14 days, or if you have had contact with any other person who is diagnosed with COVID-19 within the last 14 days.  
Photo: Black-throated Blue Warbler. Credit: Skyler Kardel/Audubon Photography Awards