In the Community
A Tribute to Senator Patrick Leahy
A Lifelong Champion for Vermont's Environment and Communities
Thursday, October 06, 2022
4:00pm - 6:30pm Eastern Shelburne, Vermont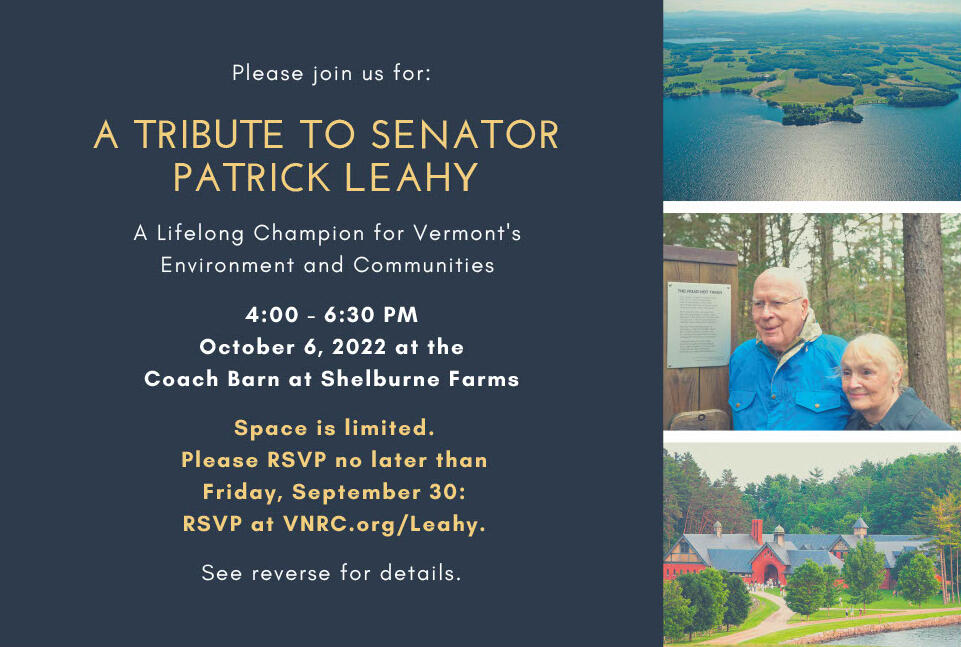 Location Details
The Coach Barn at Shelburne Farms
2009 N Gate Road, Shelburne, 05482, VT
Space is limited. Please RSVP no later than Friday, September 30: RSVP at VNRC.org/Leahy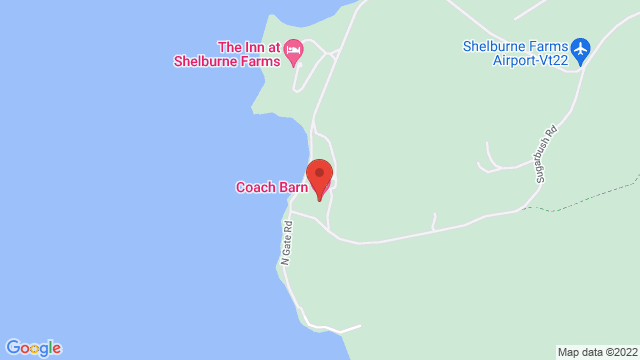 Throughout his career in the U.S. Senate, Patrick Leahy has been an unfailing champion for Vermont's – and the nation's – air, water, and land, and the health of our people. From the Conte National Wildlife Refuge, across the Green Mountain National Forest, to Lake Champlain, his dedication to safeguarding and investing in Vermont's natural resources has improved the lives of all Vermonters.
Please join us to say thank you.
Thank you to the event partners: Audubon Vermont, Shelburne Farms, Vermont Natural Resources Council, The Nature Conservancy Vermont, The Trust for Public Land, Vermont Youth Conservation Corps, National Wildlife Federation, Conservation Law Foundation, Lake Champlain Committee, Vermont Housing and Conservation Board, and Vermont Land Trust
Ticket & Attendee Information
Click here to register.
This event is free to attend. A $25 suggested donation helps to cover the event setup and catering fees. Appetizers and refreshments will be provided, along with a cash bar.
Please consider sponsoring another attendee if you are able. In alignment with our commitment to foster broad and equitable engagement in Vermont's environmental community, a block of seats has been reserved for students and low-income community members.
We also encourage you to become an underwriter of the celebration if you are in a position to do so. Underwriters will have their contribution recognized in the event program, will be acknowledged in the keynote remarks, and will have an opportunity to meet the senator at the event.