Join our high school CIT program and get paid to build skills as an outdoor educator and naturalist!
Interested in environmental education, wilderness skills, and working with children?
Join Audubon Vermont's summer team as a PAID counselor-in-training (CIT)! Thanks to grant funding, we will be able to pay our CITs $15/hour for their hard work!
Counselors-in-training (CITs) work alongside our camp staff—experienced naturalists and educators—to deliver high-quality, hands-on environmental education and activities for campers ages 3-12. The program is structured to give CITs the opportunity to explore their interests in outdoor education and conservation, while also building the skills and experience to launch them towards their next education or career opportunities. We hope our CITs will become the next generation of Audubon camp counselors, naturalist educators, and conservation biologists!
Build your resume, work outside, and broaden your knowledge of the natural world all while getting paid for a work-based learning opportunity!
Who can apply?
CIT positions are open to high school students 14 to 18 years old. An ideal candidate for this position is available Monday-Friday at least 4 weeks of the summer (June 20 2023-August 11 2023).
CITs must be available on  Thursday, June 15th 3-5pm for a cookout with the Summer Camp Staff. Orientation TBD - likely a combination of afterschool and virtual.
Is the CIT position right for you?
We are looking for high school students with interests in:
Outdoor/environmental education

Wildlife and habitat conservation
Nature awareness, animal tracking, and wilderness living skills
Nature-based crafts, art, and tool-making
Teaching and mentoring younger kids
Building teamwork and leadership skills
Past experience attending Audubon camp or another outdoor camp is helpful, but not required.
What camps will I work?
CITs have the option of working with our Preschool Nature Camp and Ecology Day Camp/Middle School Camp!
Preschool Nature Camp: Preschool Nature Camp offers a full day or half day of outdoor play and exploration for campers 3 to 5. Our time is filled with stories, scavenger hunts, crafting, nature walks, puppet shows, games, and full-sensory immersion in the natural world. This camp is run out of our Education Barn located next to our office. CIT hours: 8:15 a.m. to 4:15 p.m.
Ecology Day and Middle School Camp: These full-day programs that have campers running wild around the forests, brooks, and ponds of the Green Mountain Audubon Center. Each week of camp focuses on a different theme, but all campers will get a chance to search for wildlife, make crafts, go on hikes, and hone their nature awareness skills while exploring the most magical places at Audubon. Campers age 6 to 12 depending on the week. This camp runs out of our Clubhouse located on the lower half of our property. CIT hours: 8:15 a.m. to 4:15 p.m
See the camp calendars for a description of each camp session and their weekly themes:
Preschool Nature Camp Calendar
CIT duties and expectations:
You will spend your first week observing camp to get a better sense of the daily flow and activities. By your second week, you will be invited to take on more leadership. This could mean leading an opening circle, teaching a game or craft, or reading a story to the campers. Camp counselors and the camp director will serve as a resource and support system for you as you build your natural history knowledge and repertoire of camp games and activities. That being said, we acknowledge that everyone comes with different comfort levels in taking the lead – if you feel up to leading a game or reading a book in the first week we can make that happen!
Other expectations include:
Participate in staff meetings and weekly check-ins with their mentor.
Receive and apply feedback.
Be a role model for campers, exhibiting maturity and good judgment.
Under supervision, lead camp activities and programs for which your skills, interests, and training qualify you.
Counselor In Training Testimonies:
"I liked having a lot of responsibility. I really felt like part of the team, the people I worked with treated me the same they would've treated a counselor. I started to enjoy working at Audubon even more after every week."

- Cashel, CIT Summer 2023

"I was already very aware of nature and my role in both protecting it and teaching others about it. However, I believe Audubon has given me the skills to communicate with others on this matter and given me a large web of people to connect with as well."

- Killian, CIT Summer 2023
How you can help, right now
Donate to Audubon
Help secure a future for birds at risk from climate change, habitat loss and other threats. Your support will power our science, education, advocacy and on-the-ground conservation efforts.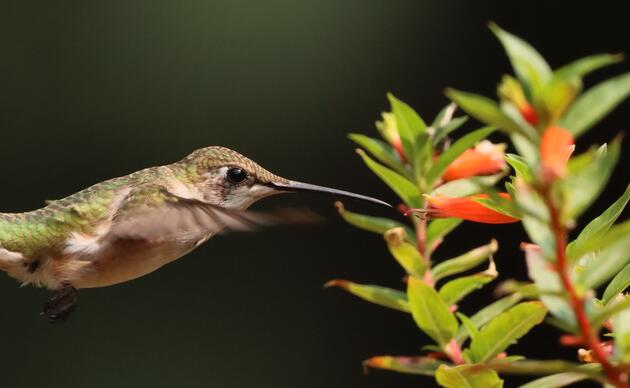 Visit Audubon
It's always a good time to visit the Audubon Center. Trails are open to the public year-round. Visit us daily from dawn until dusk! Donations are appreciated.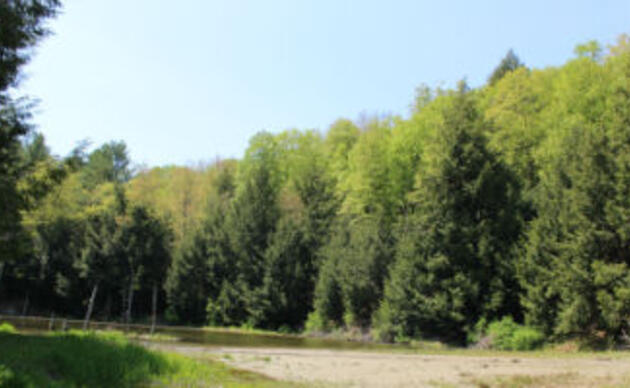 Events
Adults, preschoolers, foresters, photographers, sugarmakers and families will all find opportunities to connect with nature.