Full-day outdoor camps for 6 to 14 year olds
Ecology Day Camp's full-day program runs wild around the forests, brooks, and ponds of the Green Mountain Audubon Center. Each week of camp focuses on a different theme, but all campers will get a chance to search for wildlife, make crafts, go on hikes, and hone their nature awareness skills while exploring the most magical places at Audubon.
View the 2020 Brochure here (coming soon).
Looking for camps for someone younger? View Preschool Nature Camp.
On this page for Ecology Day Camp:
Camp Structure
2020 Camp Calendar + Program Descriptions
Camp Fees, Scholarship Information, and Ways to Save
Camp Details
Registration
Camp Structure:
Age Range: 6-14 years (each session open to specific ages). For those camps of mixed ages, we spend parts of our day together and parts in smaller age-specific trail groups.
Time: These are full day camps from 9:00 am - 4:00 pm. Twilight Investigations runs from 4:30pm-9pm. Three of our camps have an overnight component, view those camps for details.
Aftercare Available: 4:00pm - 5:00pm, $8/day. We will charge an additional $1/minute for late pick-up (We are human too and understand that things happen that could cause you to be late. We reserve the right to charge this fee if caregivers arrive late more than once.)
Members, save 5% starting on 2/1 by entering Thrush20 at checkout!
2020 Ecology Camp Calendar & Fees
2020 Dates
Camp Theme & Description
Ages
Fee*
June 22-26
Hootin' & Howlin'.

Coyotes and owls are the tricksters of the animal world, hiding in the shadows, sniffing out secrets, and gliding through the forest. Join our pack, master your camouflage, sharpen your eyes, and build a secret camp in a week of stealthy adventure!

6-10
$270
Open
June 29-July 2 (no camp 7/3)
Backwoods Ventures.

Build and practice your backcountry survival skills, then put them to the test. From a hike up Camel's Hump to an overnight in the Audubon woods, this is a great introductory trip for campers ready for a little more adventure. Includes overnight July 1st-2nd.

8-12
$240
Open
June 29-July 2 (no camp 7/3)
Wild Womyn. We're going to let out our wild side during this week of adventure. Women are underrepresented in the conservation field, so we have carved this space out for you. Join other female-identifying campers for a week of hiking, birding, making, and learning from mountain-tops to water-fronts. Hear from women in conservation about their work and how they got there. Includes a camp out July 1 -2.
11-14
$300
Open
July 6-10
Mud Boot Naturalist. Scientists, get ready! Experiment, explore, and become a wild scientist while turning nature into your laboratory. Discover the slimy, wiggly, and muddy secrets of Audubon from forest to field to swamp.
6-10
$270
Waitlist
July 13-17
Extreme Earth Artists. Spend a week with the wild world of earth art! Make rock and mud sculptures, paint with natural dyes, and craft bracelets from bark. Create music, dance, and games to explore the connections between nature and art.
6-10
$270
Waitlist
July 20-24
Pixies & Potions. Audubon is a magical place to discover nature's most mysterious plants and animals. From poison ivy to plantain, we'll learn to tell hazard from helper. We'll have lots of time for foraging, making magical concoctions, and building fairy houses too!
6-10
$270
Waitlist
July 27-31
Twilight Investigations 4:30 pm-9pm. Join us as the sun goes down! Howl at the moon and glow like a firefly while we learn about all that comes alive when the sun goes down and the moon comes up. Note: This camp starts at 4:30pm!
8-12
$195
Open
July 27-31
Audubon Adventure. Calling all beginner naturalists! Let's learn survival basics, build nature connection routines, and explore together. This is a week of adventuring beyond Audubon. We will spend our days following our watershed, getting to know local wildlife, and building our team on daily field trips! This week is your safe space to try something new and wonderful out and about in nature!
11-14
$330
Open
August 3-7
Aquatic Adventures. Dive into all things wet and wonderful! Cool off on a summer's day building bridges, rafts, and dams at the pond, river, and brook. Discover the creatures that live below the surface during this week of watery worlds.
6-10
$270
Waitlist
August 10-14
All Out Audubon. Get ready to go all out for our final week of Audubon Ecology Day Camp! This week of camp will cover all the classic Audubon activities and more! We'll build forts and fires, explore the Huntington River, build a raft, perform science experiments, and connect with our natural world!
6-10
$270
Waitlist
Many camp sessions fill up quickly. Sign Up for email updates to learn about other Audubon education opportunities and to receive Summer Camp updates.
*Camp Costs
The early bird gets the worm! Only Audubon members save!
Looking for ways to make camp more affordable? Here are some options:
Audubon Members can save 10% on their camp registration fee during early-bird registration from Jan 18th-Jan 31st.

Audubon Members can still save 5% on their camp registration while camps remain available starting February 1st. E

Become an Audubon Member (Choose "Family Membership" to cover the whole family or "Individual Membership"/camper).

We have scholarships available. To apply, please download the Scholarship Application and return to the Summer Camp Director BEFORE YOU REGISTER and as soon as possible. We try to give out as many partial scholarships as possible to make sure that everyone has access to the outdoors.

-Payment and Cancellations:
*Full payment is due by June 19th, 2020.*
**Cancellations made within 30 days notice of the first day of the program will receive a full refund less a $30 administrative fee. Cancellations made at least two weeks before the first day of the program will receive half of their tuition less a $30 administrative fee. Cancellations made less than two weeks before the first day of the program will not receive a refund.**
Ecology Camp Details
A gear list will be emailed to the email address we have on file. You can view the welcome letter details at https://www.facebook.com/GreenMountainAudubonCenter/
A note on age. If your child is on the cusp of an age range, feel free to give us a call to let us know if you want them in an older camp or a younger camp. We are usually okay with whatever parents think is best.

Speak to either our Summer Camp Director or Assistant Director for more information and to make these changes in registration.

What does a typical day at camp look like? Our camp week will be filled with games, hikes, crafts, stories, sit spots, and lots of exploration and play. Here is an example of a day at camp:

9:00 – Sign-in at the Clubhouse and welcome activity
9:20 – Opening circle and game
10:00 – Snack
10:15 – Morning activity block: We will split into groups to study the land, play games, or see if we can build a shelter that keeps us dry in the rain
Noon – Lunch and quiet activity option (ex: nature journaling)
12:45 – Time to blow off some steam! Choice of active game or something quieter
1:00 – Afternoon activity block: Something different each day, based on camper interests and what nature has to offer us. We might build rafts or learn how to tie knots.
2:00 — Snack
3:30 – Back to Clubhouse for closing circle and to share stories from the afternoon
4:00 – Pick-up time (aftercare available until 5pm. Registration required.)

Open House. On Fridays, we will host a closing circle beginning at 3:30 p.m. Friends and family members are invited to join us. This gives your camper(s) the opportunity to share their experience at camp with you. We strongly encourage you to participate in this closing event. Please note that this is the same time but a different location than our closing circle for Ecology Day Camp. You are welcome to bring your preschooler down to ecology camp for the closing circle with them or vice versa.​
Registration
To REGISTER FOR SUMMER CAMP:
We are moving to a new camp registration system, Camp Doc. They have excellent user guides to help you navigate this new system.
Apply for scholarships before using the online portal.
Apply and pay online. Please enter information as accurately as possible as this is how we will contact you in the future.
Your registration is not complete until you have submitted your camper release form—which requires a doctor's signature. Your child will not be able to participate without this on file. The form is available in the CampDoc registration portal.
Your health form must be in by June 1st.
How you can help, right now
Donate to Audubon
Help secure the future for birds at risk from climate change, habitat loss and other threats. Your support will power our science, education, advocacy and on-the-ground conservation efforts.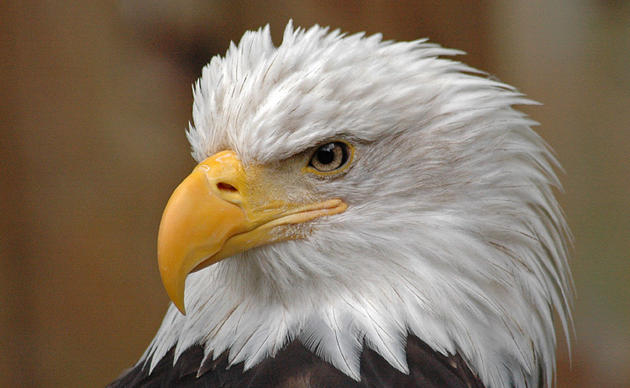 The Joy of Birds
Birds bring us happiness in so many ways. Whether you're just looking for a lift, unable to enjoy the outdoors, or in desperate need of distraction, look no further than this birdy care package.