Nature play and exploration for 3 to 5-year-old campers.  
Summer Camp 2021
Preschool Nature Camp offers full-day of outdoor play and exploration to 3 to 5 years old campers in our Education Barn at 255 Sherman Hollow Road. Our time is filled with stories, nature walks, puppet shows, games, and full-sensory immersion in the natural world. View the 2021 brochure (coming soon).
Looking for camps for someone older? View Ecology Day Camp here.
On this page for Preschool Camp:
Camp Structure
2021 Camp Calendar + Program Descriptions
Camp Fees, Scholarship Information, and Ways to Save
Camp Details
Registration
Preschool Nature Camp Structure

Full Day: campers join us from 9am-4pm. We take a 1 hour hibernation break at noon when our half-day friends leave to sit in the shade, eat lunch, and take advantage of quiet activities.
Note: we will unfortuantly not be offering half-day preschool camps in 2021.
Members, save 5% starting by entering Robin21 at checkout!
2021 Preschool Camp Calendar
2021 Dates
Camp Theme
Ages
Fee*
June 21-25
Enchanted Forest.

Do you know anything miniature and made of magic? Uncover the magic of the woods at Audubon's most enchanting places. Fairy tales will send you on new adventures every day!

3-5

$290

Open
June 28- July 2
The Chickadee Tree.

What is it like to have feathers and a beak? In this classic Audubon camp we'll build nests, guard our eggs, and learn to fly during a week of avian adventure. We'll share secret bird calls and find hidden perches.

3-5

$290

Open
July 6-9 (no camp July 5)
Creepers and Crawlers.

As quiet as a mouse, as slowly as a slug, as patient as a spider. This is a week of creeping and crawling! Come make slug slime, feel snake skin, and sneak around Audubon!

3-5
$250
open
July 12- 16
Splish Splash.

Get your water boots on because this week will be a wet one! We'll find ourselves at the water's edge as we visit all the wonderful watery worlds of Audubon. Take a close-up look at the plants and animals that live in the water and play in the mud. Be ready to get wet!

3-5
$290
Open
July 19-23
Mud Magic. This week is about all things sticky, mucky, and wet. We'll search for animal tracks, see which animals use mud to build their homes, then we'll build a place of our own. Bring your mud boots!
3-5
$290
Open
July 26-30
At Home in a Habitat.

Join us for a week of exploration of the swamp, river, meadow, and forest to discover the plants and animals that call Audubon home! Food, water, shelter, and space make a happy living place. We'll use scientific tools like binoculars, hand lenses, and nets, to explore our ecosystem.

3-5
$290
Open
August 2-6
Nature Detectives. Owl eyes, deer ears, raccoon paws, oh my! Use your senses to discover the wonders of the outdoors and earn your Nature Detective badge as we explore the woods, fields, and more of Audubon.
3-5

$290

Open
Augist 9-13
Acorn Artists. Spend a week discovering the vibrant colors and beautiful patterns in nature! Paint with natural dyes and paintbrushes, build rock sculptures, and perfect the flower crown. Create music from natural materials, dance, and play games in a week of connecting nature and art.
3-5

$290

Open
Camp sessions fill up quickly. Sign Up for email updates to learn about other Audubon education opportunities and to receive Summer Camp updates.
Camp Costs*
Looking for ways to make camp more affordable? Here are some options:
Audubon Members can still save 5% on their camp registration while camps remain available.!

Become an Audubon Member online now (Choose "Family Membership").

We have scholarships available. To apply, please download the Scholarship Application and return to the Summer Camp Director BEFORE YOU REGISTER and as soon as possible. We try to give out as many partial scholarships as possible to make sure that everyone has access to the outdoors.

​Our payment and cancellation policy has changed to the following:

Final payments are required four weeks prior to the start of the camp session.
Cancellations:

If Audubon cancels a camp we will provide refunds of payment above the non-refundable deposit, or you will have the opportunity to donate your funds.
If you need to cancel, please submit a cancellation request through CampDoc . We will refund you as follows:

Cancellations made within 30 days of the first day of the program will receive a full refund less a $30 administrative fee.
Cancellations made within 2 weeks of the first day of the program will receive a 40% refund.
Cancellations made 1 week before camp will receive a 20% refund.
Preschool Camp Details
Campers must be potty trained by their first day of camp
A gear list will be emailed to the email address we have on file. View our welcome letters here: https://www.facebook.com/GreenMountainAudubonCenter/
A note on age. If your child is 6 but has not yet entered Kindergarten and you don't think they are ready for ecology camp, you are welcome to sign-up for preschool nature camp. Likewise, if your 5 year old has been to Audubon camp before and is ready to move up to Ecology Camp we have a week just for campers aged 6-8 that might be a good fit. Speak to either our Summer Camp Director or Assistant Director for more information and to make these changes in registration.
What does a typical day at camp look like?
Our camp week will be filled with games, crafts, stories, songs, puppet shows, and lots of exploration and play. Our daily schedule goes something like this:
9:00 – Sign-in and playtime outside the Education Barn (with crafts, coloring, books and toys)
9:15 – Opening circle and game
9:30 – Introduction to the day (morning meeting, welcome song/game, puppet show or story)
10:00 – Snack then Morning adventure: We might build fairy houses in Hemlock Swamp, follow a gnome trail to a magical part of the forest, or gather materials to make fairy crowns. It's different every day!
Noon – Lunch time for our full-day campers
12:30 – Hibernation. Our time to take a break and rest our bodies with quiet activities in the shade.
1:00 – Game and bathroom break
1:40 – Hike to our activity location for the afternoon
2:00 – Afternoon snack and story time
2:20 – Afternoon adventure: more sleuthing! Each day will bring something new.
3:45 – Closing circle back at Education Barn
4:00 – Pick-up time.

Registration
To REGISTER FOR SUMMER CAMP:
We are moving to a new camp registration system, Camp Doc. They have excellent user guides to help you navigate their system.
Apply for scholarships before registering online.
Go here: link will be available when registration opens
Apply and pay online. Please enter information as accurately as possible as this is how we will contact you in the future.
Your registration is not complete until you have submitted your camper release form—which requires a doctor's signature. Your child will not be able to participate without this on file. The form is available in the online registration portal.
Your health form must be in by June 1st.
How you can help, right now
Donate to Audubon
Help secure the future for birds at risk from climate change, habitat loss and other threats. Your support will power our science, education, advocacy and on-the-ground conservation efforts.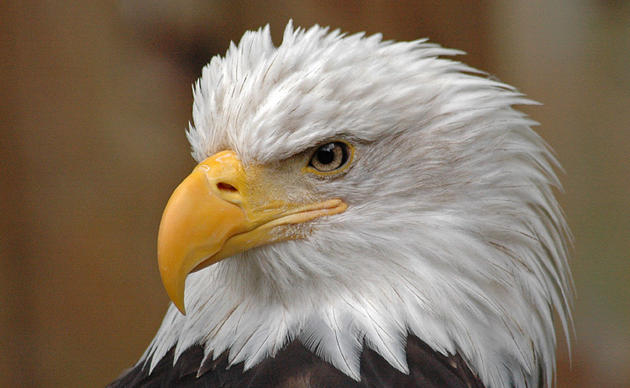 The Joy of Birds
Birds bring us happiness in so many ways. Whether you're just looking for a lift, unable to enjoy the outdoors, or in desperate need of distraction, look no further than this birdy care package.