Standing in the rain in 50 degree weather does not sound like Hawai'i, but this is the Alakai Swamp on the island of Kauai. The Alakai is home to some of the last remaining honeycreeper endemics, critically threatened birds like the Akikiki and Akeke'e.
In December I travelled to Hawai'i to volunteer for the Kaua'i Forest Bird Recovery Project. With a group of eight students from the University of Hawai'i I journeyed to their remote field station at 4,500 feet elevation to help band endemics. The project has been working to understand the threats impacting these birds.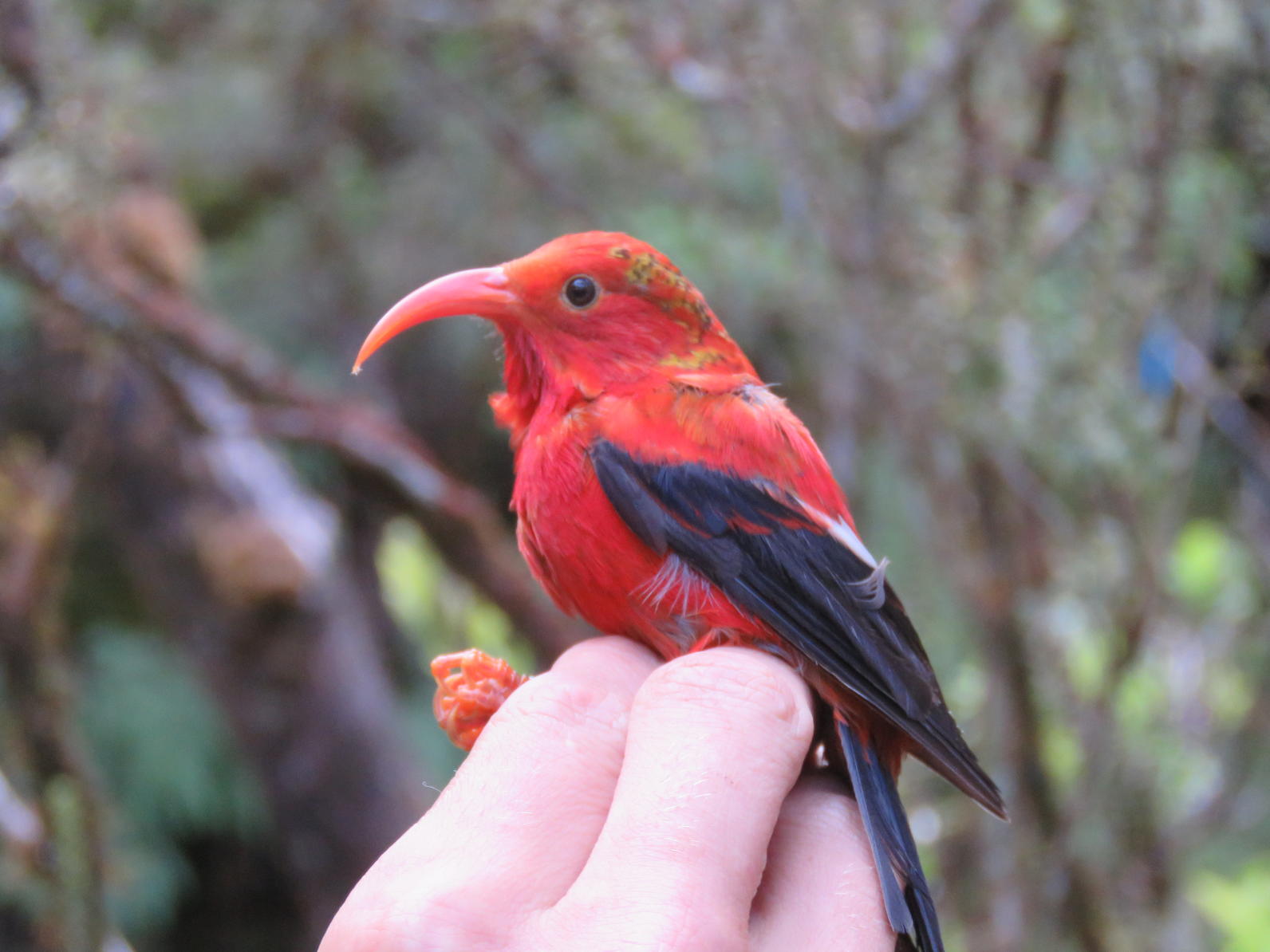 I was on vacation. As an experienced bird bander I was able to help with this important project and see these fascinating species up close. Hawai'i has already lost a number of endemics over the past several decades and I was happy to support the Forest Bird Recovery Project with my time. What else is a guy who likes to handle small birds to do on vacation?
For more information on the project you can visit their website http://kauaiforestbirds.org/