This recipe comes from my mom's kitchen and has become one of my all-time favorite breakfast dishes to celebrate the onset of Vermont's maple sugaring season. If you enjoy picking wild berries and surprising friends with a breakfast spread that's sure to impress, then this Overnight Maple Berry French Toast recipe is sure to delight! Be sure to drizzle the rich blueberry sauce on top if you'd like to take it over the top!
Overnight Vermont Maple Berry French Toast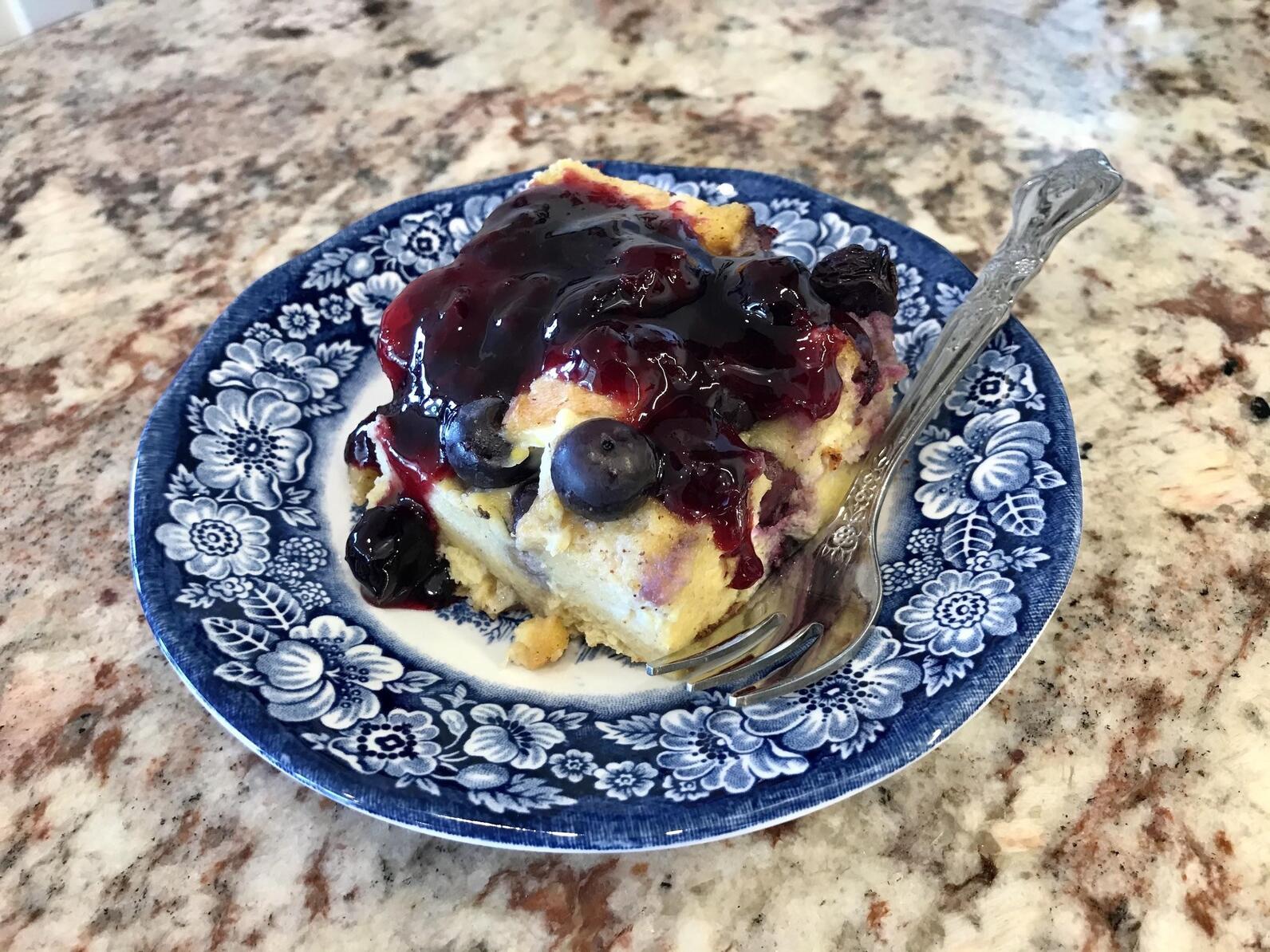 Prep time: 10 -15 minutes, Cook time: 1 hour and 15 minutes, Cooling time: ~8 hrs (1 night), Eating Time: Unfortunately not long enough!
Serves: 10
Ingredients:
Whipped cream (to dollop on top)

½ cup slivered almonds (or pecans!)

1 cup of fresh blueberries (or raspberries, blackberries, or raisins - whatever you fancy!)

12 eggs, beaten until liquified

2 cups milk (if you like things creamier like my family does, then you can use 1 cup milk and 1 cup half and half!)

Zest from 1 lemon

2 teaspoons vanilla extract

1 tsp ground cinnamon (you can grate this yourself if you'd like an especially fresh cinnamony taste!)

1 tsp ground nutmeg

2 (8 ounce) packages of cream cheese, cut into cubes

12-13 slices of day-old bread (this recipe is good for using up that stale bread you were going to throw away anyways!), cut into 1-inch cubes (hint: We find white bread works better than whole wheat for this recipe, since it absorbs the sauces a bit better)

1 cup of Vermont Bird-Friendly Maple sugar (Note: maple sugar is just maple syrup that's been cooked a bit longer, and then stirred with a paddle until it forms a granular sugar!)

2 tablespoons cornstarch

1 (more!) cup of fresh blueberries (this will be used for the sauce)

1 cup water

1 tablespoon salted butter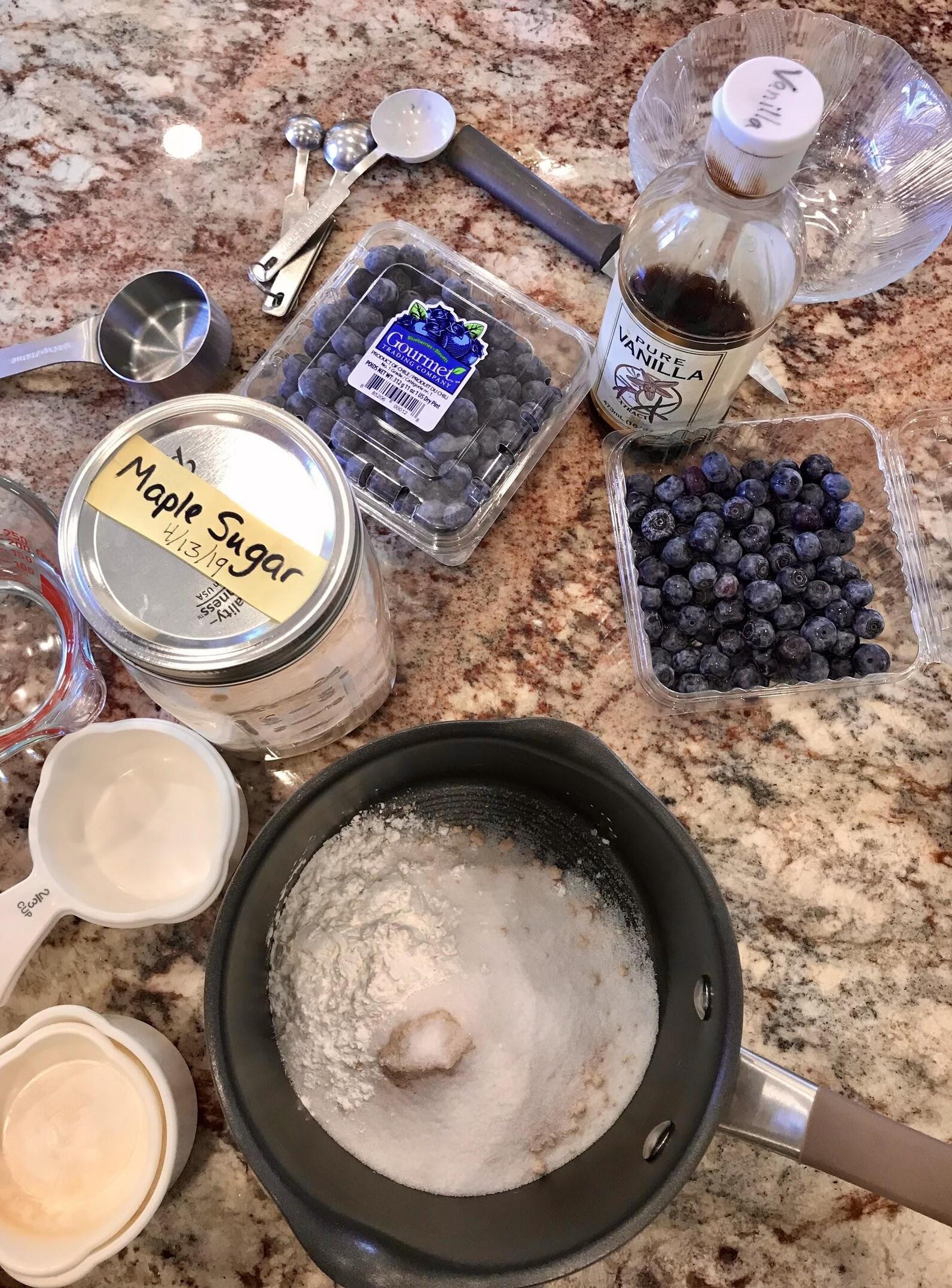 Step One
Lightly grease a 9x13 inch baking dish using a pad of butter. Arrange half the bread cubes in the dish, and sprinkle the cream cheese cubes and half of the almond slices on top of this layer. Add a sprinkle of lemon zest on top.
Step Two
Sprinkle 1 cup blueberries over the cream cheese cubes, and top with the remaining bread cubes and almond slices. Sprinkle with another pinch of lemon zest.
Step Three
In a large bowl, mix the eggs together with the milk/half and half, vanilla extract, ground nutmeg, and ground cinnamon. Pour over the bread cubes. Cover, and refrigerate overnight.
Step Four
Remove the bread cube mixture from the fridge about 30 minutes prior to baking. Preheat the oven to 350 degrees Fahrenheit
Step Five
Cover, and bake for 30 minutes. Uncover, and continue baking for 25- 30 minutes longer, until the center is firm and the surface is lightly browned (the whole thing should still jiggle a little bit if you shake the pan!)
Step Six
Now, it's time to make the sauce! In a medium saucepan, mix together the maple sugar, cornstarch, and water. Bring the mixture to a bubbly boil. While stirring, cook for 3 to 4 minutes. Mix in the remaining 1 cup of berries. Reduce the heat, and simmer for 10 minutes longer, until the blueberries burst (or if you are using raspberries, when they start to fall apart). Stir in the butter, and pour over the baked French toast mixture.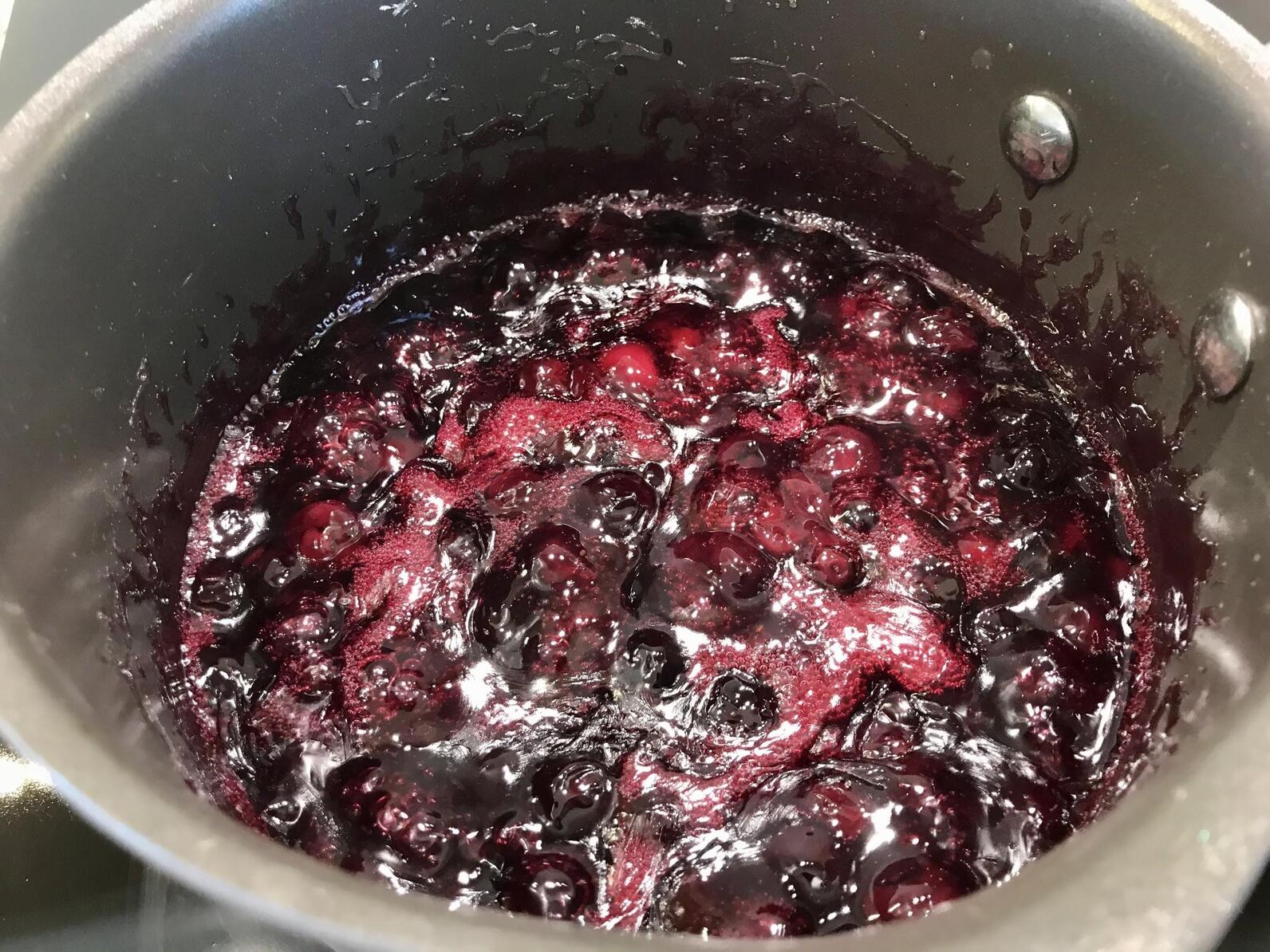 Step Seven
We recommend putting a dollop of whipped cream and some extra Vermont maple syrup on top! It's also fun to pair the warm french toast with a scoop of cold ice cream… the warmth causes the ice cream to get soft and delicious!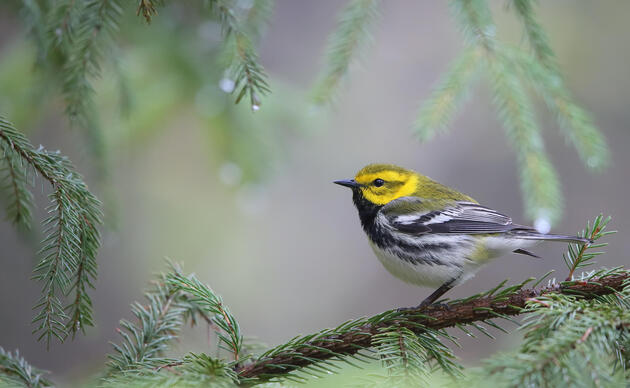 Take Action
Sign up for updates about Audubon Vermont's conservation work, get news about our activities and local events, and find out how you can take action to help birds.