We invited Outright Vermont to lead a workshop for summer camp staff, interns and CIT's, as well as our entire Audubon Vermont staff. The Mission of Outright Vermont is to build safe, healthy, and supportive environments for gay, lesbian, bisexual, transgender, queer, and questioning youth ages 13-22.
Outright Vermont's Director of Education Mara Iverson led activities, facilitated conversations, answered questions, and presented a tremendous amount of information with an unflagging sense humor. Her mission was clear: to help move everyone to a place of greater understanding and compassion, while making a commitment to ongoing change.
We unpacked societal gender assumptions, discussed the moving target of terms and definitions, examined privileges we take for granted, and untangled gender and sexual identity using a great informational graphic, the Gender Unicorn.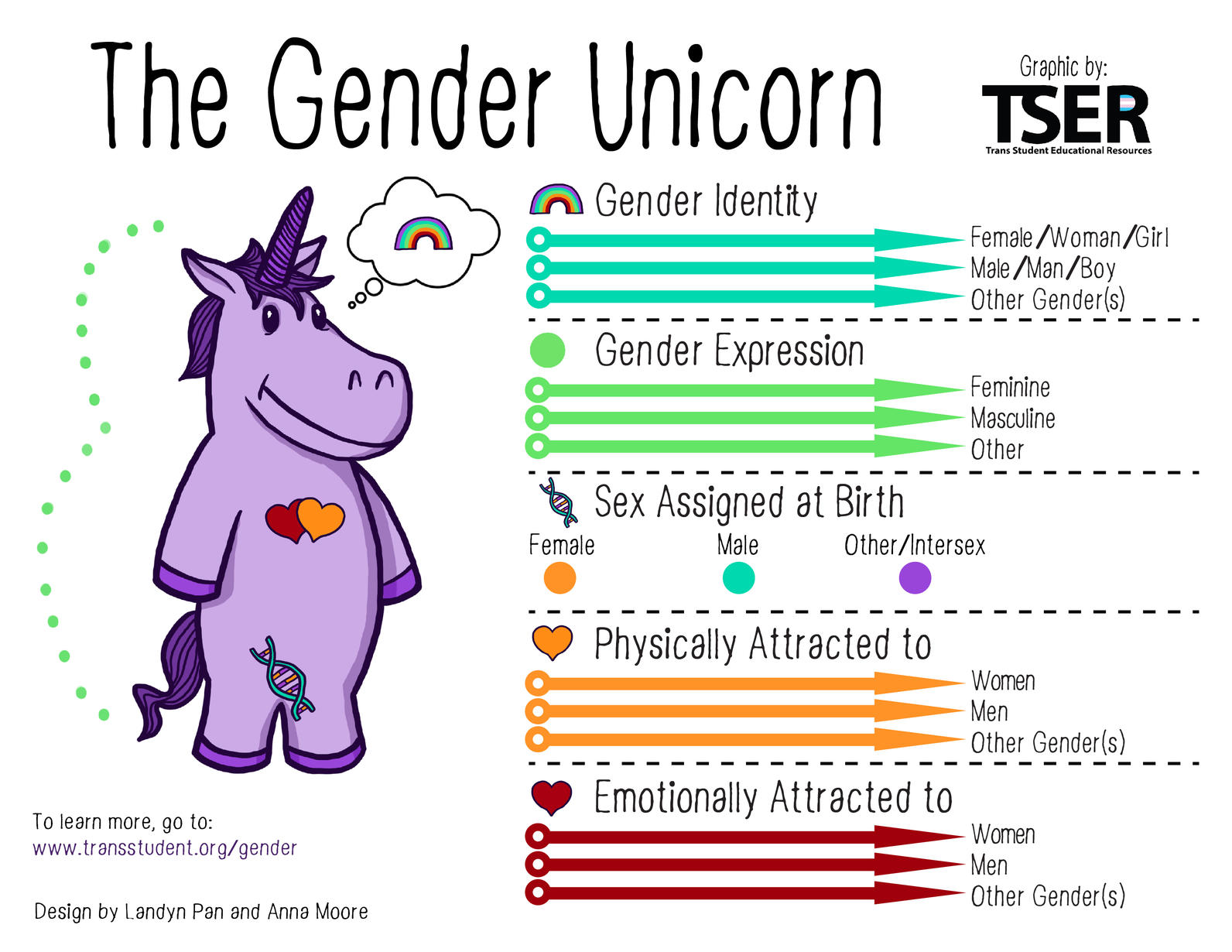 Mara created a welcoming, safe space for us to ask questions and practice scenarios. Her advice and suggestions centered upon creating a culture of respect.
The most important part of the workshop came at the end of the day when we worked with Mara to find opportunities for structural change at Audubon Vermont. We recognized some practices that we're already doing:
Using gender-neutral

language

to refer to groups of students instead of "boys and girls"
Breaking into smaller groups using choices other than gender (for example, counting off by numbers)
Creating a culture of respect for students with regards to acceptable, kind language choices.

Referring

to students by name; not assuming personal gender pronouns.
Additionally, starting this summer we will:
Transition to asking for gender pronouns (instead of a boy/girl option) on our student/camper registration forms (click here for FAQ's about gender pronouns)
Change our introduction name-sharing time to include names, gender pronouns, and the answer to a fun nature question.
Seek more resources about talking with preschoolers about gender.
It was good to recognize that we're on an important journey and that there are many opportunities to create positive change moving forward.
We welcome your input about your experience at Audubon as a safe, supportive, and affirming environment. Do you have an experience you would like to share with us? Do you have suggestions for changes we can make? Do you have resources to share? We've created an anonymous google-form online for you to share your ideas, suggestions, and inspiration. Click here.
Thanks again to Outright Vermont for your work! Looking forward to opportunities to collaborate in the future.