We had an engaging, conservation-action-packed spring with students from The Newcomer Academy at Winooski Middle School. We're looking forward to another spring of adventures in 2020.
Our goal with this program was to help to connect English Language Learner (ELL) students with their new home in Vermont through storytelling, birds, migration, and habitat restoration. We aimed for the Migration Stories program to deepen students' connection to the natural world, their own stories of migration, and to empower them to take conservation action in their own community to make a positive change.
Audubon worked with students once a week at The Newcomer Academy over the course of a seven-week period in April and May. This was our second year collaborating with these students and their teachers. Thanks to the Vermont's Refugee Resettlement Program, Chittenden County is home to thousands of refugees from dozens of countries, from Somalia to Yugoslavia, Iraq to Burundi.
Walking into the classroom on the first day it was clear that everyone was already excited and well-prepared to take their exploration of avian life to new heights. Thierry Uwilingiyimana, their science teacher, was just wrapping up a game about bird field marks when I entered the classroom. The students were brimming with questions and recent bird observations to share.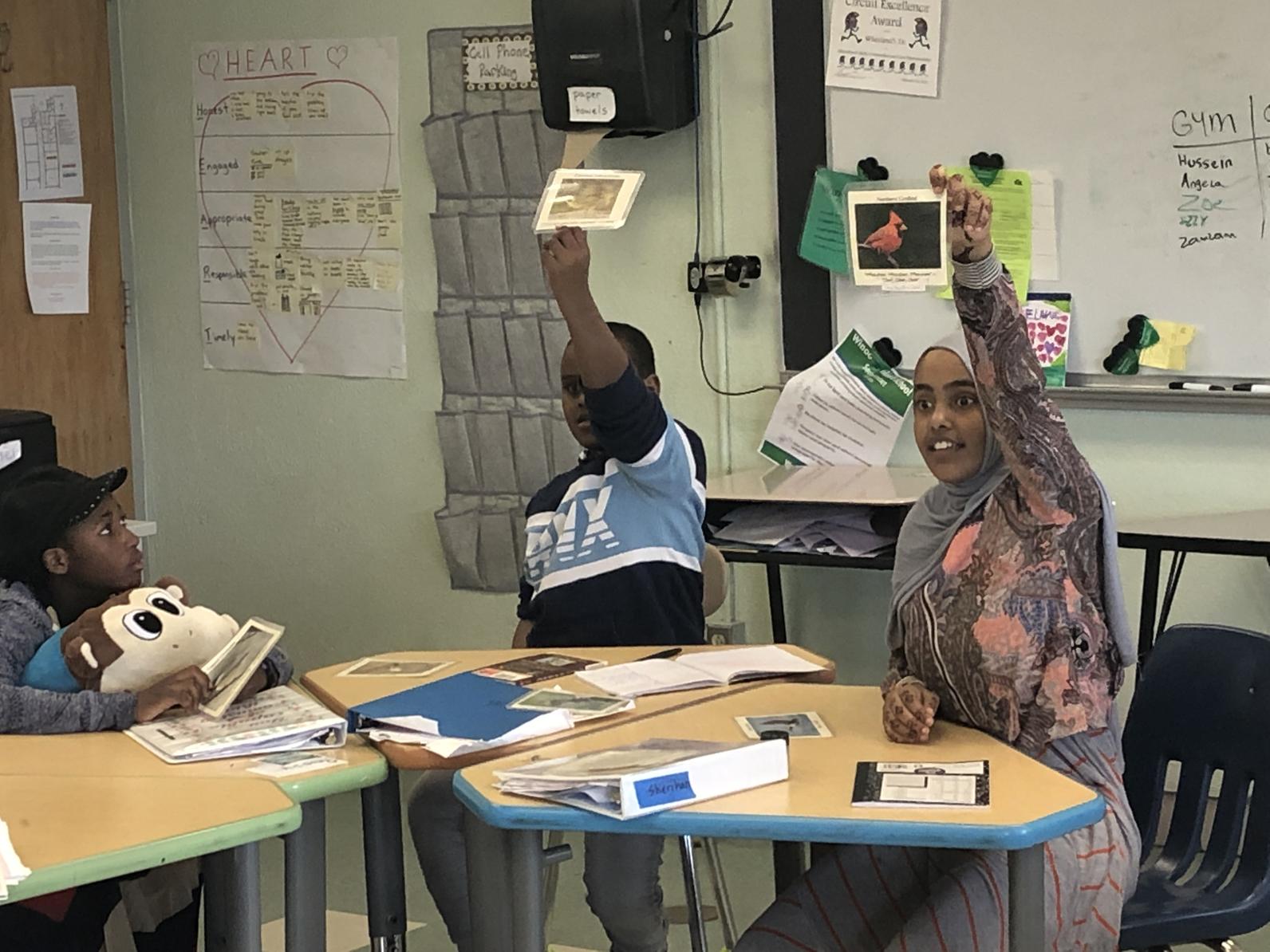 Migrations of all kinds, across borders, between cities, and over oceans, creates a common thread that connects birds to humans. Vermont is home to many types of migrations. Each year, approximately 150 species of migratory birds make their way over mountains, oceans, forests and cities to breed in Vermont. People as well, who are forced to relocate due to violence and conflict, have found a home in Vermont thanks to Vermont's Refugee Resettlement Program. Stories of survival, long journeys, and overcoming threats and obstacles are common to both migratory birds and our newest young Vermonters.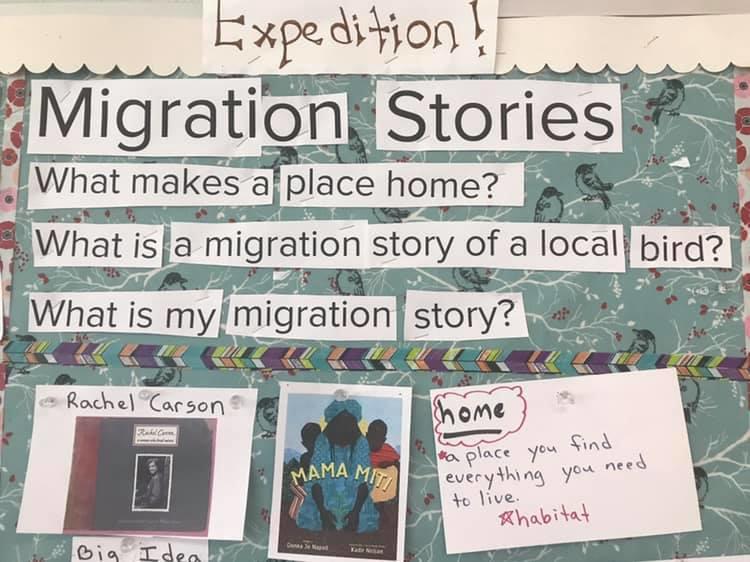 Jean Plasse, The Newcomer Academy's classroom teacher, called upon school social workers to create a trauma-informed approach to working with her students as they remembered and told their stories of migration. She grounded their stories in the sensory experiences of the foods, play, and natural surroundings of their new homes and homes of origin, inviting students to describe the tastes, sounds, smells and sights.
Students learned to identify Vermont birds by sight and sound, starting with the winter resident bird species and welcoming the migratory birds as the spring progressed. Resilient, food-rich habitat throughout the migration flyway is essential for migratory success. Students explored Audubon's Plants for Birds Native Plant database and learned what birds need in all four seasons: food, water, shelter, and nesting locations. They were eager to learn about the native plants growing at the wild edges of their schoolyard and discover how they were beneficial to birds. They searched for the four native plant food groups for birds: berries and fruit, nuts and seeds, nectar, and insects. And they made the "insect connection" – understanding the link between native plants, the insects that have co-evolved to feed upon those plants, and the essential sources of food that these insects are to birds.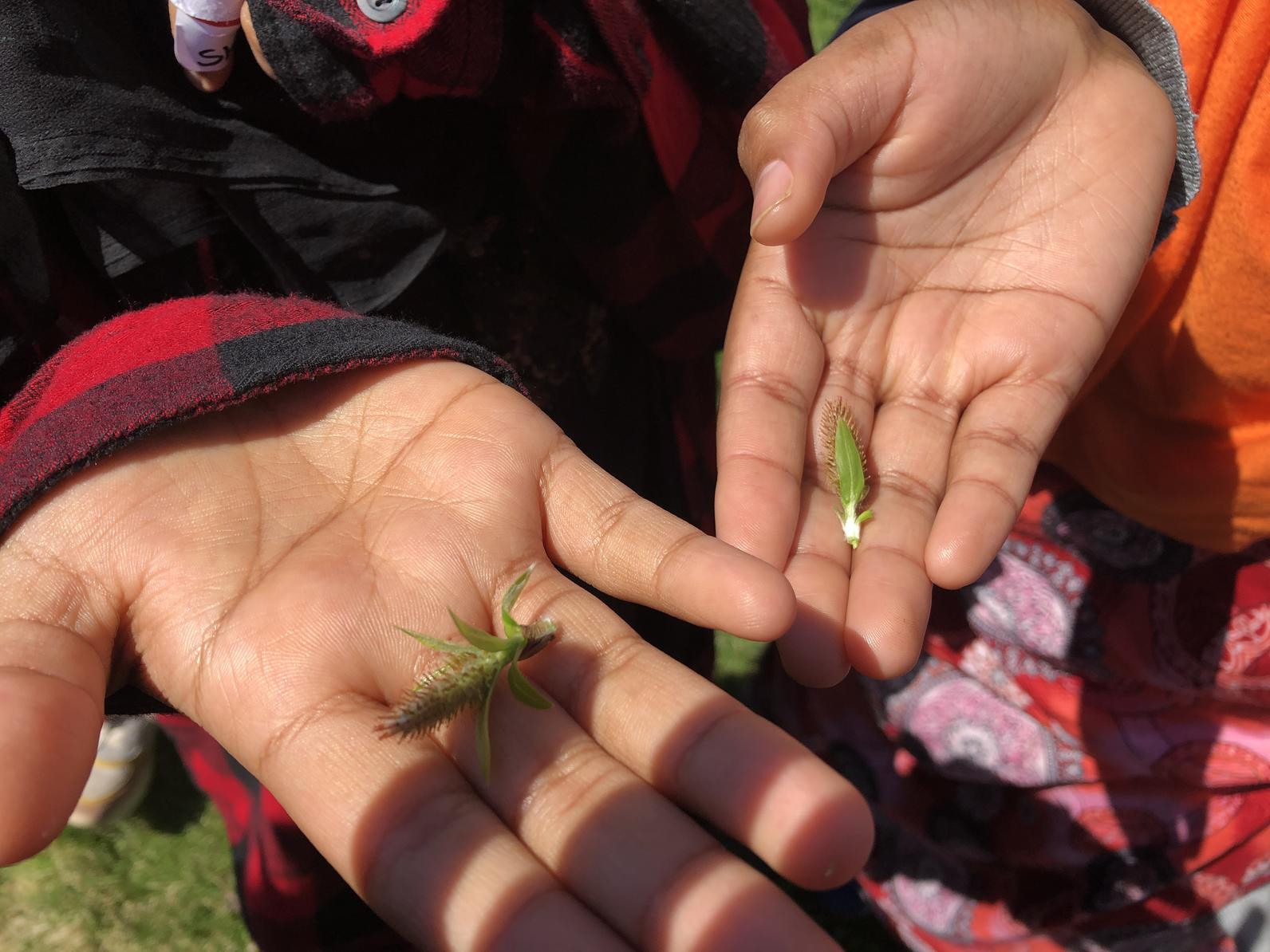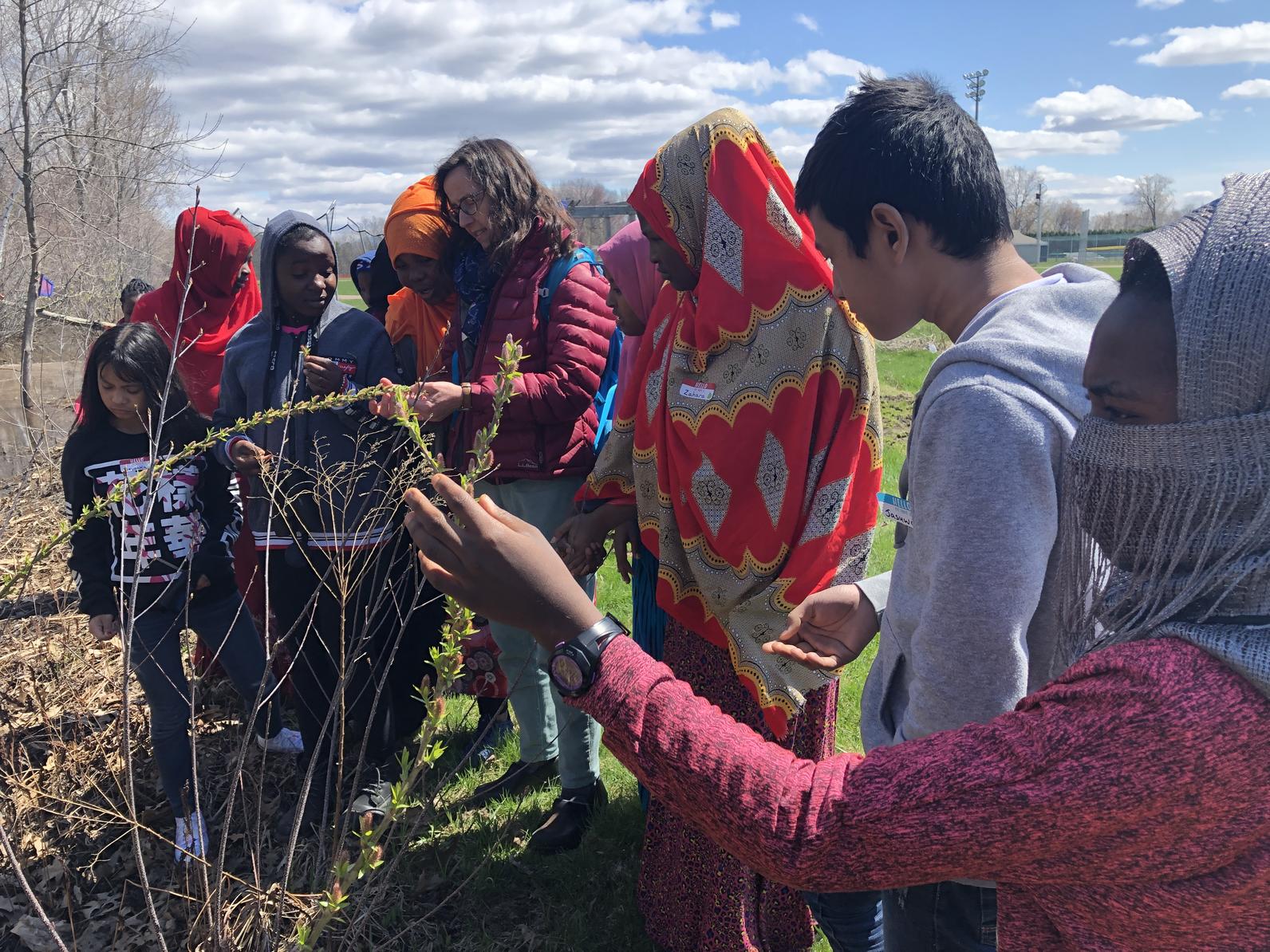 To solidify the connection between migrations of all kinds, students and their families worked together to restore bird habitat at Winooksi Middle School. Our Plants for Birds schoolyard habitat restoration project was a huge success. Students currently enrolled in the Newcomer Academy invited recent graduates from Winooski High School to attend, as well as members of the community and family members. Fifty-seven folks showed up to lend a hand planting native bird-friendly trees, shrubs, wildflowers, and flowers seeds.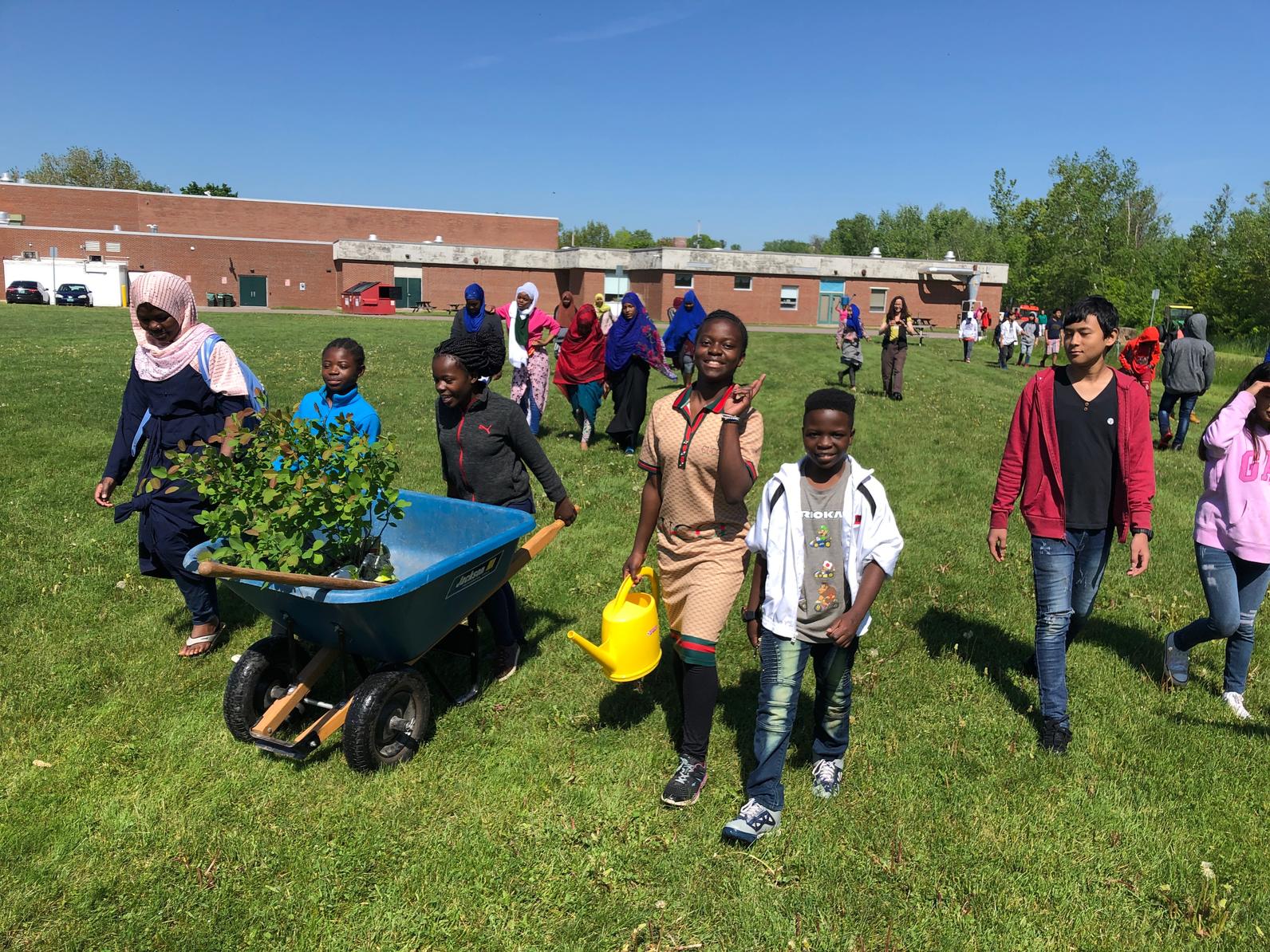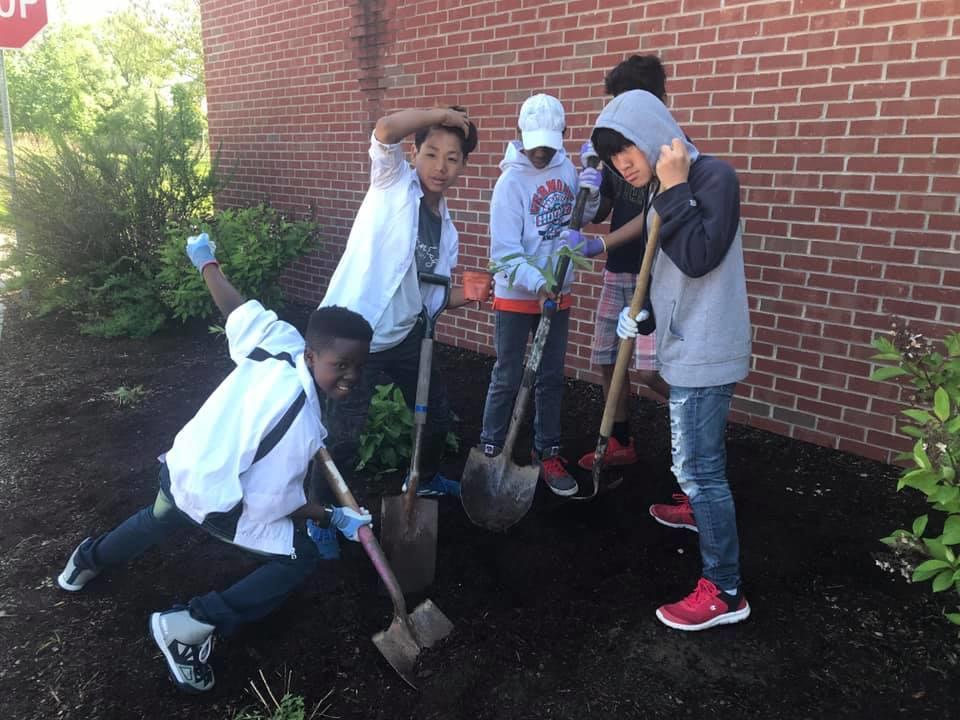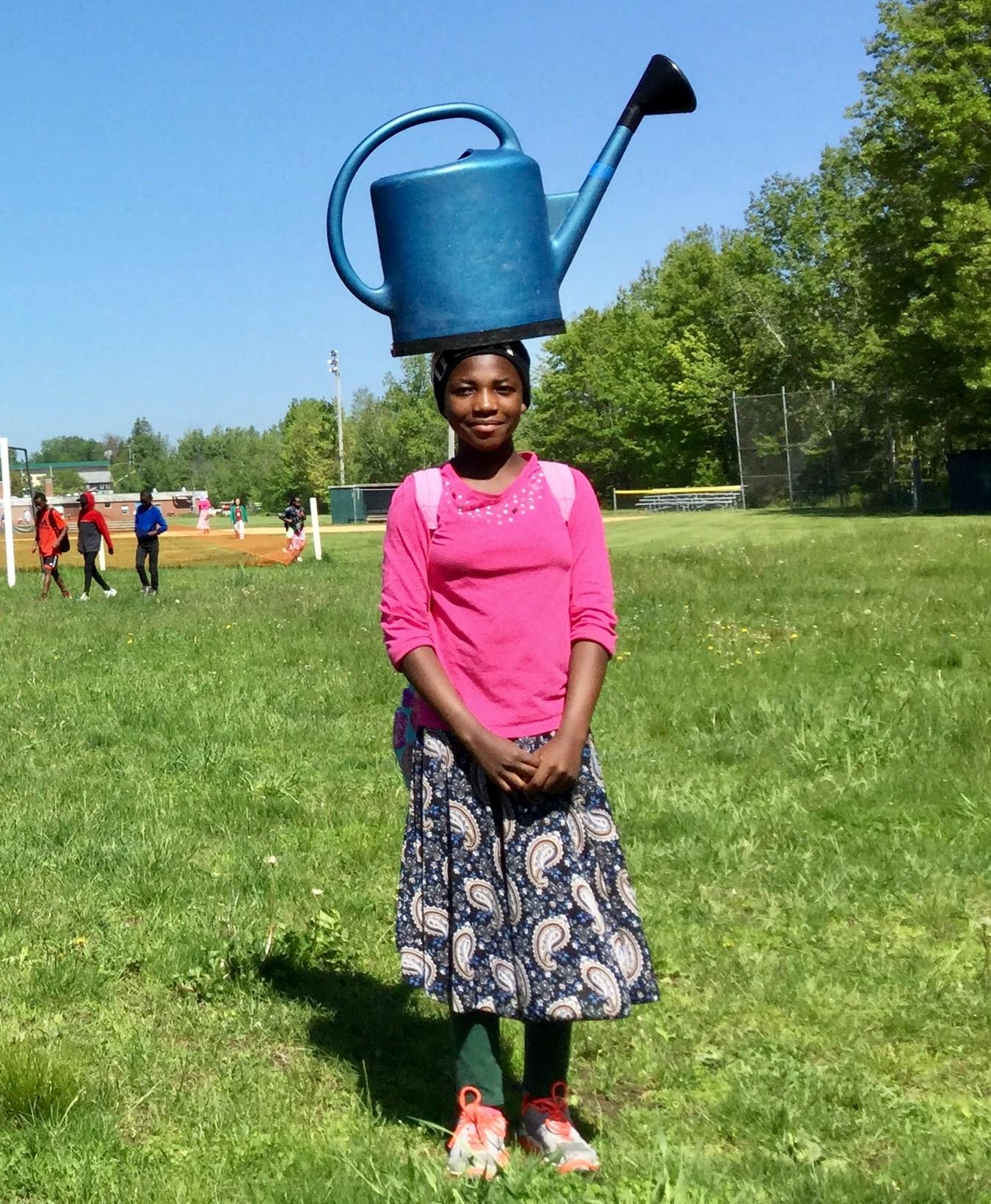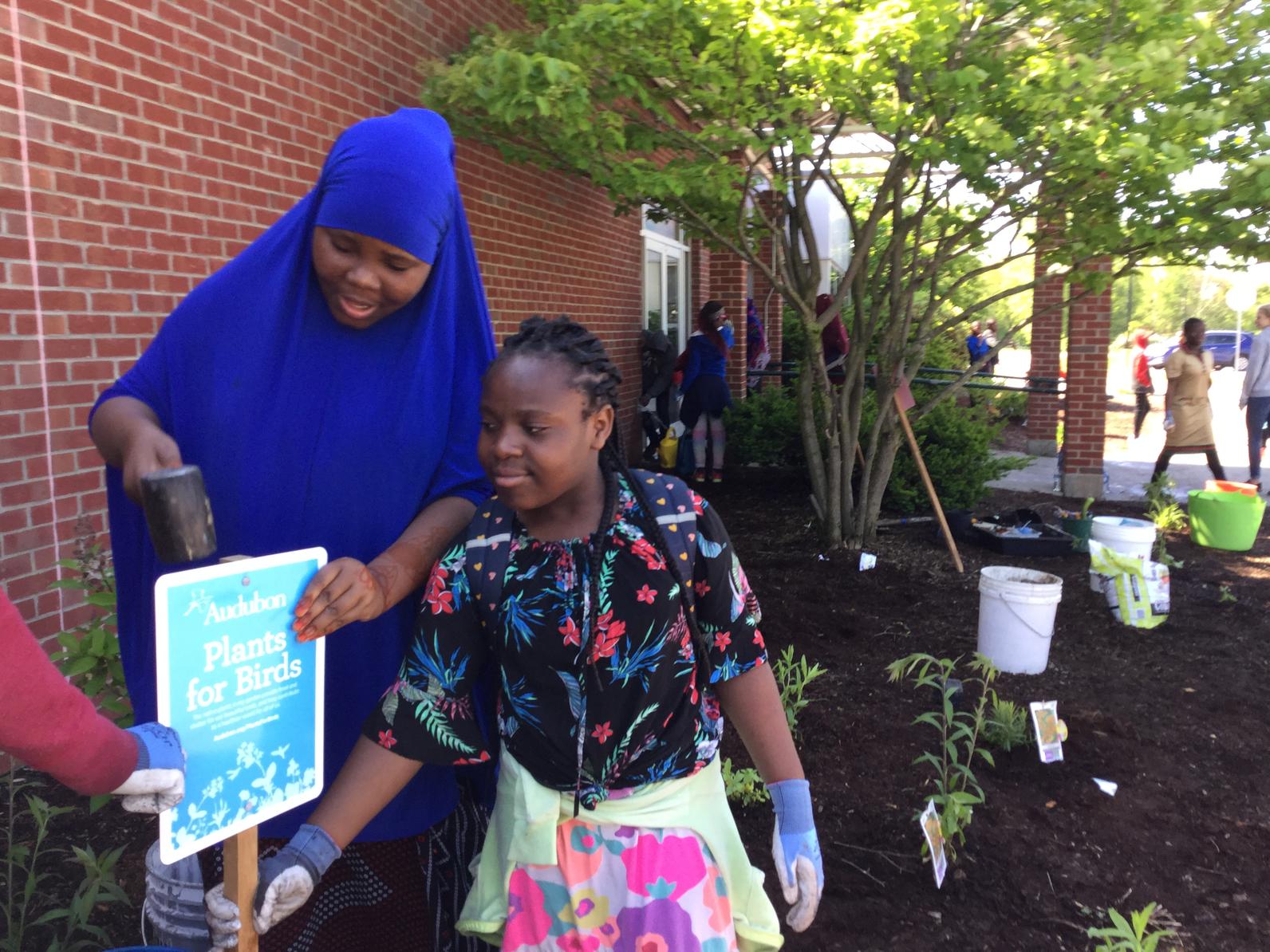 The Newcomer Academy at Winooski Middle School focuses on the academic English needed to succeed in an English speaking classroom. The program supports English Language Learners who are at a beginner level of English proficiency and most of whom have had limited or interrupted formal schooling. It is taught by Jean Plasse (ELL teacher) with math support by Thomas Payeur and science support by Thierry Uwilingiyimana. Students participate in a morning of literacy instruction (sounds, reading and writing) and an afternoon of content instruction in English vocabulary, mathematics and science. Students spend between 6 months and 3 years in the program depending on need and prior educational experience.