Since 2016 Audubon Vermont has had the privilege of hosting AmeriCorps members. AmeriCorps members complete a year of service with Audubon Vermont. These positions are funded through the statewide AmeriCorps project of the Vermont Housing and Conservation Board.
The position we have hosted since the beginning is the Education and Outreach AmeriCorps. This position focuses on engaging the public from age zero to 99 and beyond in education focused on protecting birds and the places they need to survive.
Meet our 2020-2021 Education and Outreach AmeriCorps member Ciara Fagan! Ciara decided when she was ten that she would be an environmentalist when she grew up and luckily for us their path has led them to Audubon Vermont. Hailing originally from New Jersey, Ciara came up to Vermont in 2016 to attend the University of Vermont, where she studied Environmental Studies and Human Development and Family Studies. Ciara first joined Audubon Vermont while she was still in school. She started as an education intern in January 2020 and continued through the pandemic until May 2021. Not feeling like her time here was done yet, Ciara stayed on as summer camp staff in the summer of 2021 and then started her time as our Environmental Education and Outreach AmeriCorps member this past September. Ciara is excited about continuing her time here and looks forward to further immersing herself in the education programs. A highlight so far has been getting to teach Forest Playschool on her own with our Monday program this past fall and getting to meet so many new families at our Free Nature Playgroup every week!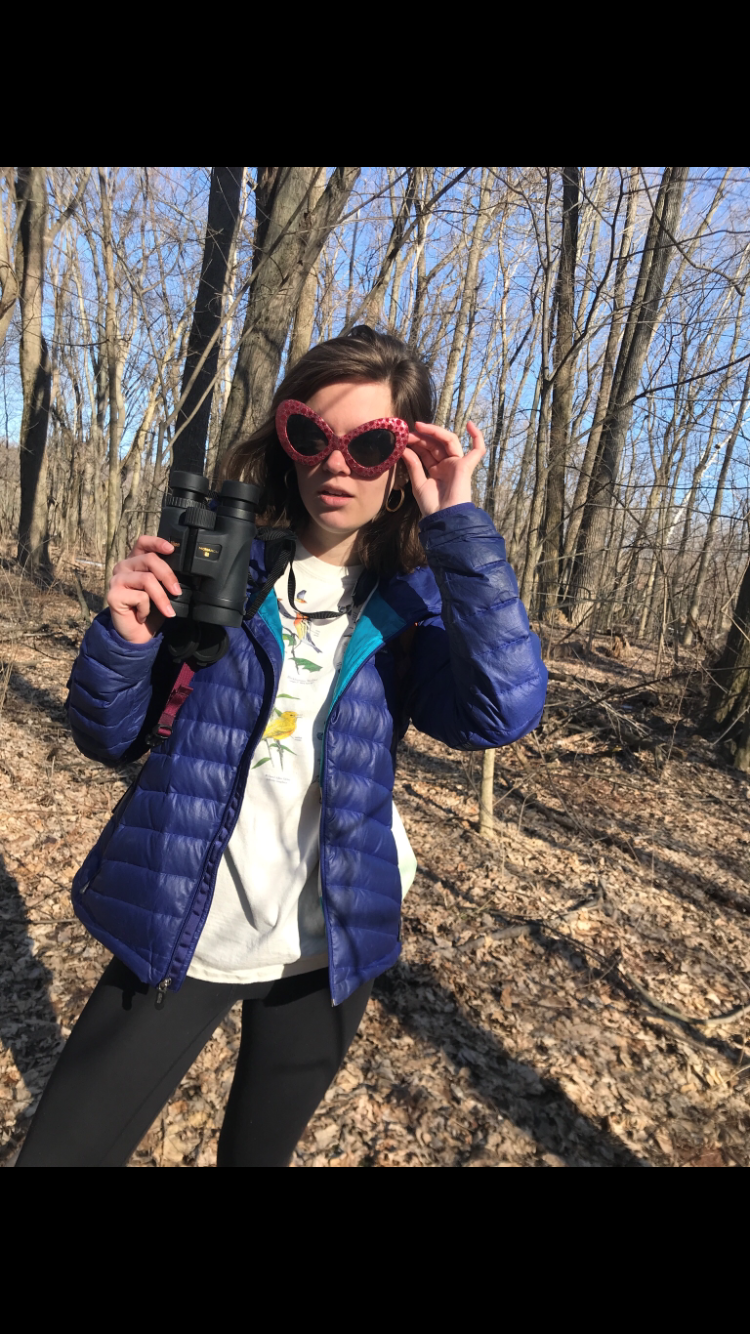 Our new AmeriCorps position this year is the Community Science and Chapter Engagement member. This position will focus on supporting established Audubon chapters throughout Vermont and helping to launch new campus chapters. The position also focuses on all the amazing community science programs that Audubon Vermont is involved in. Some of them include the Winter Bald Eagle Survey, Audubon's Christmas Bird Count, Climate Watch, Nature's Notebook, our Chimney Swift monitoring efforts, and the Great Backyard Bird Count. Samantha's main focus is engaging the public, especially those who have historically been excluded from the environmental and birding communities.
Meet our first-ever Community Science and Chapter Engagement AmeriCorps Member Samantha Beck! Samantha grew up having a deep curiosity for all things outside, from gathering an expansive rock collection in her backyard to creating "potions" with natural materials. Her love of being outdoors was deepened by the summers she spent working on organic farms and CSA's in Pennsylvania and upstate New York. She went on to attend SUNY Plattsburgh where she obtained a degree in environmental science, as well as minors in cultural anthropology and environmental planning. Currently residing in Plattsburgh, New York she takes full advantage of recreating in the Adirondack Park and enjoys forging, hiking, and cycling. She is most excited to join Audubon to explore all things birds!