Magic was everywhere at Audubon during this weeks of Preschool Nature Camp!
We made so many magical fairy and gnomes crafts. We found and decorated our own personal fairy wands, made crowns, colored and decorated our personal gnomes and fairies as well.
Our campers went on a quest that was set up by Gnome Norm. We were instructed to build magical fairy houses and gnome homes for our fairy and gnome friends. On a hike through the Hires trail, we had the mission to find the missing butterflies and found them all! We even made the water fairies new boats after the rainstorm destroyed them.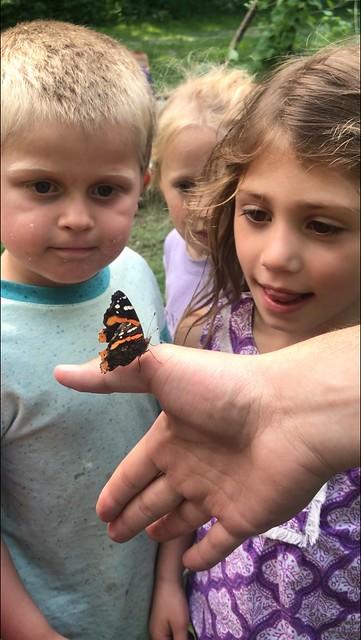 On Tuesday, we enjoyed a Fairy Tea party with the Queen. We drank Hemlock tea, sat, and ate snack in the garden as our Fairy Queen told us a story.
Thursday we visited Beaver Pond and went water fairy searching, and found some friends of the fairies like, Mr. Green Frog, Lisa Leech, Chad Tadpole, and so many more. To cool off in the woods we built more fairy house and Gnome homes.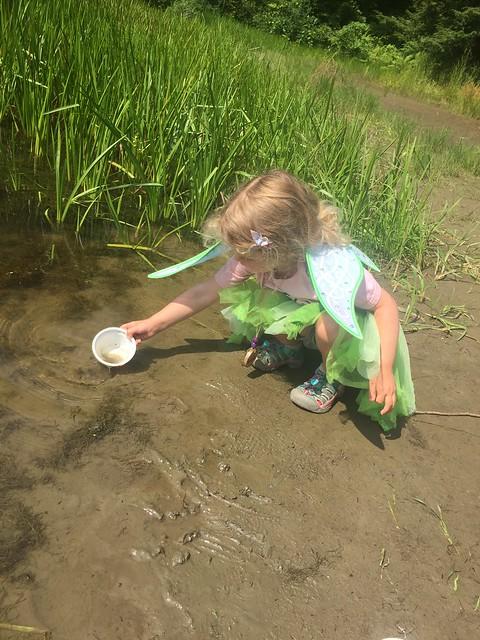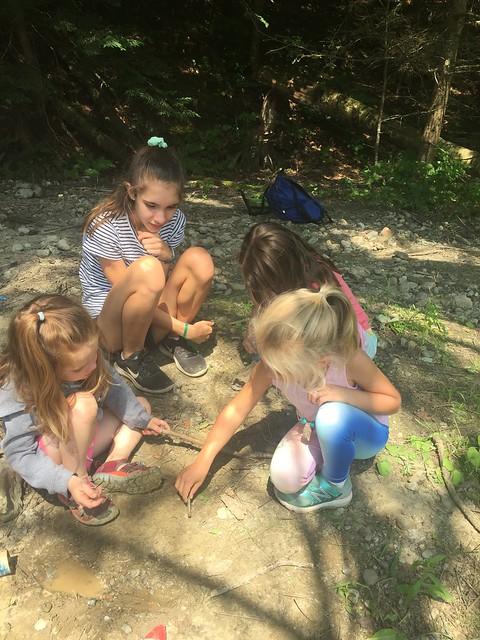 We played so many magical games to this week! Our fairy and gnome friends at Audubon appreciated all of the help we gave them!