Earlier this month, I had the privilege of helping represent Audubon Vermont at a tribute event for Senator Patrick Leahy, who is retiring in January after 48 years amplifying Vermont's environmental pride and ambition at the highest level of federal government. As a policy intern this fall, I was inspired by the stories of Senator Leahy, as well as by the sense of community among Vermont's environmental advocates in attendance, leaving me confident that I picked the right state to embark on my conservation career.
David Mears, executive director of Audubon Vermont, explained to me, "Senator Leahy's environmental legacy in Vermont is deep and impossible to quantify. In addition to his tireless efforts to direct substantial resources to protect the green hills and silver waters of Vermont, the list of people and organizations that have benefited from his support is long." David's comments resonated as I witnessed more than four hundred people gather under a large tent at Shelburne Farms and listen raptly to the senator, as well as to impressive tributes by Gaye Symington, Candy Page, and Maggie Gendron.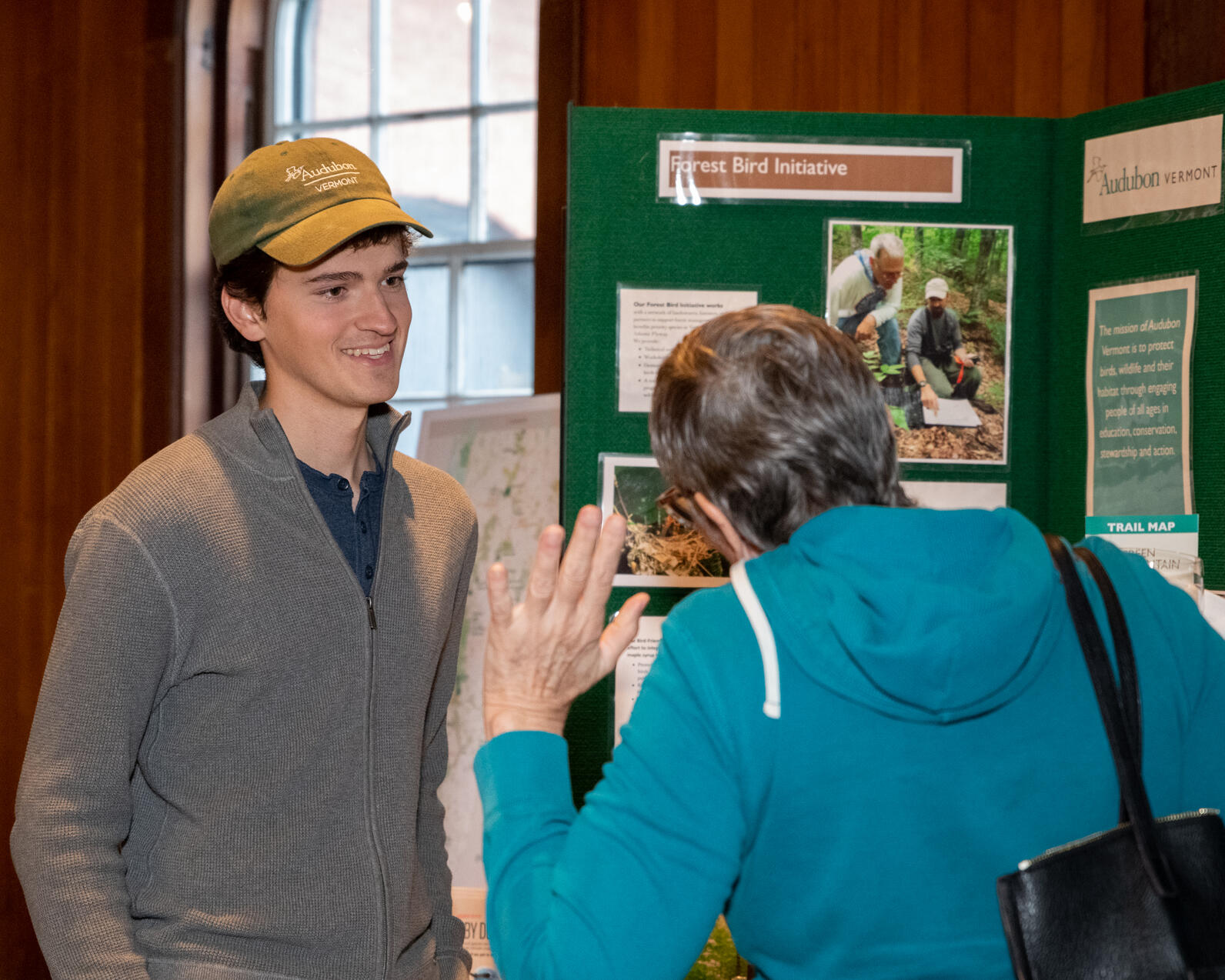 As I listened, one thing became abundantly clear: the senator might have left Vermont at just 34 years old to claim his seat atop Capitol Hill, but even as he earned international respect over the following decades, the Green Mountain State never faded from his rear-view mirror. In fact, it stayed securely buckled into his passenger's seat. His relentless defense of Vermont's natural landscape is perhaps best illustrated by a story he told at the event about his efforts to sneak Lake Champlain into legislation for federal research funding in the Great Lakes. Though this designation lasted for all of 18 days in 1998, Senator Leahy's view on the matter never changed. "It is a Great Lake," he quipped to conclude his speech.
The event brought together a host of Vermont's leading environmental agencies and organizations, including Vermont Natural Resources Council, The Nature Conservancy, The Trust for Public Land, Vermont Youth Conservation Corps, the Vermont Housing & Conservation Board, and of course, Audubon Vermont. Watching these groups come together over their shared appreciation of Senator Leahy's commitment to Vermont's environment left me heartened that such a robust, passionate, and interconnected network of leaders stands at the center of the state's conservation future. Though their specific priorities might differ, these groups clearly share a profound reverence for Vermont's rich history of environmental advocacy and a bold, bright, and balanced vision for the way forward. It is in this context that I feel hopeful, humbled, and honored to be learning and growing as an environmental advocate in Vermont. The efforts of tenacious leaders like Senator Leahy and conservation groups statewide have paved the way for future generations of environmental champions. And whether we take that road to our local town centers or across state and country lines, Vermont will surely ride in our passenger's seat.