Audubon's summer bird banding with conservation biologist Mark LaBarr has become tradition at the Green Mountain Audubon Center in Huntington. But it has become increasingly difficult to get dates set in stone, as Mark is working on an exciting new project putting geolocator tags on Golden-winged Warblers this summer. On top of that, the weather also has to cooperate.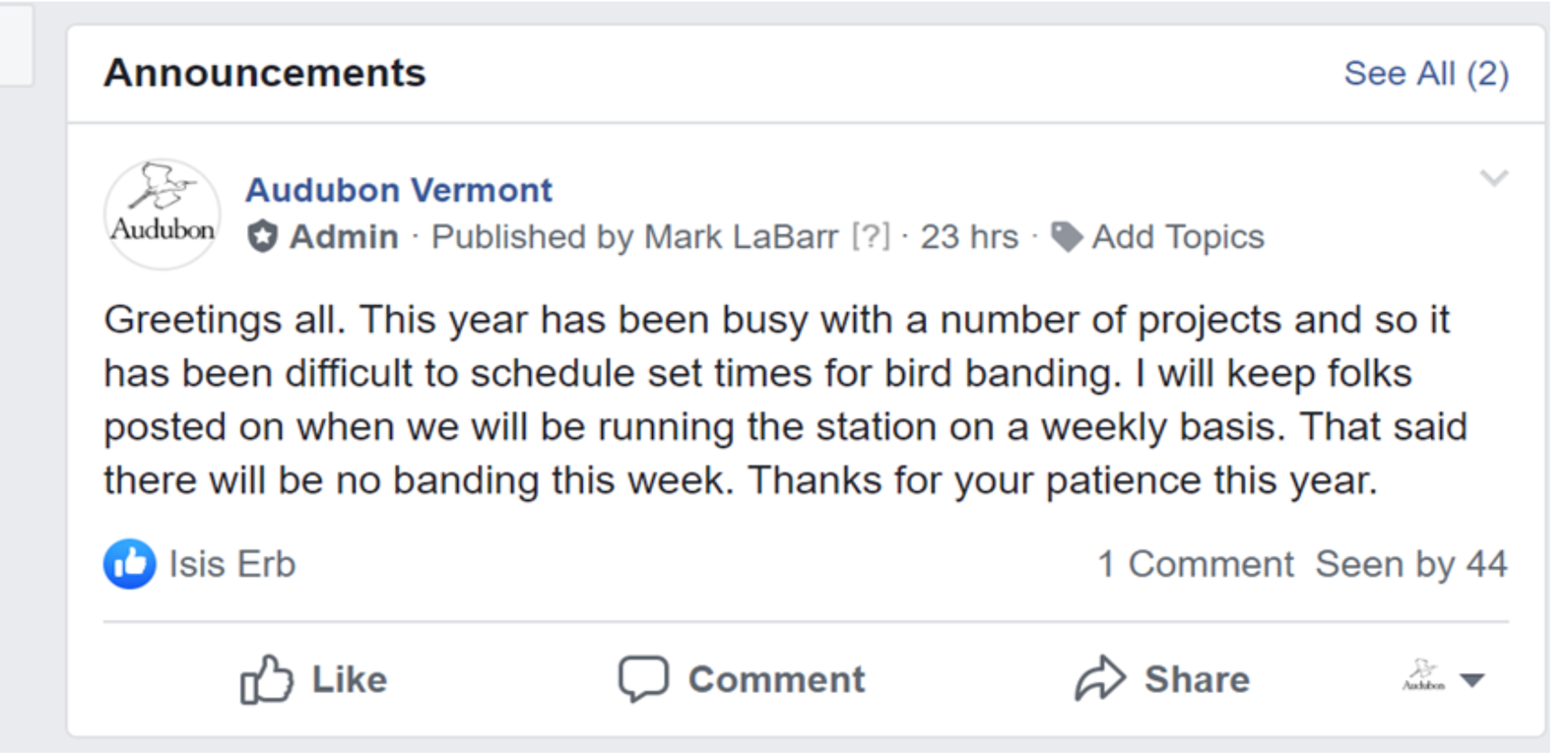 So Mark is trying something new and will hold "pop-up" bird banding throughout the summer. To find out about public bird banding, please check our Facebook page https://www.facebook.com/AudubonVermont/ for announcements. You can also join the Audubon Vermont Bird Banding Group found on Facebook: https://www.facebook.com/groups/483962965130286/.
As always, you are welcome to stop by the Audubon Center on banding days to see what has flown into our mist nest, get species information, learn why we band, and get great photos!