Summer Day Camps
Summer Camp FAQ
Answers to frequently asked questions about Summer Camp at Audubon Vermont
Registration
Payment
Programs and Logistics
Registration
No, but only members can participate in Early Bird Registration January 18-31st to save 10%. Members save 5% starting February 1st.
General registration for the public opens February 1st.
If you have made a donation at the family level ($35) in the last year, then you are probably a member. A quick way to tell is if you got the most recent issue of Audubon Magazine. Membership is good for 1 year, so if you renewed before registering for camp last year, its probably time to renew. But, we would be happy to check for you! Give us a call at 802-434-3068 or email Debbie Archer or Emily Kaplita.
Renew your membership here: https://act.audubon.org/onlineactions/da_NnUEsIki-SNNUMgvbhA2
Yes! To get the 10% discount enter Egret20 at checkout Jan 18-31st. Members save 5% starting February 1st with code Thrush20
We are moving to a new camp registration system, Camp Doc. They have excellent user guides to help you navigate their system.
Apply for scholarships before registering online.
Sign-up and pay online. Please enter information as accurately as possible as this is how we will contact you in the future.

Your registration is not complete until you have submitted your camper release form—which requires a doctor's signature.

Your child will not be able to participate without this on file. The form is available in the online registration portal.
That's up to you the guardian! If you feel your camper can "swing" up or down in camps, you are welcome to sign them up. We often break into trail groups that reflect camper's age, ability, and interests to accommodate for cases like this. However, the new system will not let you sign up a camper that is too old/young for a camp, so please contact us so we can make this move for you: debbie.archer@audubon.org or emily.kaplita@audubon.org or 802-434-3068
YES! Each child that comes to an Audubon camp needs either a signed health form from a physician or a copy of a recent (within 1 year) physical examination form.
New this year: you will upload your health form to your child's profile in CampDoc. No more faxing to us!
Payment
Half of your camp total is due at the time of reigstration at a minimum. You can pay the remainder of your balance as works for you. Full payment for all camps is due by June 19th. You can contact us to set up a custom payment option if you need.
YES!!! Fill out and send in the scholarship application BEFORE you apply. It is best to do this early.
https://vt.audubon.org/sites/default/files/camp_scholarship_application.pdf
Prices vary depending on the particiular camp. You can see full camp descriptions and non-member prices on the Preschool Nature Camp and Ecology Day Camp pages.
Remember: members save 10% January 18th-31st during early bird registration and 5% thereafter.
Programs and Logistics
Teenagers are great and we have a few options.
1. We have 2 weeks of camp for those aged 11-14. You can find them on the Ecology Day Camp page.
2. They can apply to be a CIT! CITs help staff and work hands-on with children all summer. CITs must be able to commit to 2 weeks of camp. Note: this is an unpaid opportunity but we are happy to provide documentation for your volunteer hours for school or service projects. Learn more about the CIT program.
No, we do not have lifeguards on duty so we do not swim at Audubon. However, Middle School Camps take field trips which might include a visit to a lake (for example after canoeing), where wadding would be permitted if there is no lifeguard on duty or swimming if there is a lifeguard. At the Audubon Center we often visit the river and brook when it is safe to do so to cool off. We go in up to our shins (top of boots). If a camper wants to go shin deep and then sit, we are ok with that as long as faces and heads stay out of the water. Because of this, it is often helpful to bring waterclothes or a change of clothes.
If you have questions about this policy, please contact us.
Unfortunately we do not have our own vehicles and do not offer transporation with the exception of 3 of our camps that have field trips.
However, we do maintain a list of people interested in carpooling and will share that list with everyone on it. You can add yourself to that list during the registration process.
Preschool camp Half-day: 9am-12pm
Preschool Camp Full day: 9am-4pm
Ecology Day camp: 9am-4pm
Aftercare: 4pm-5pm for an additional $8/child/day
We will not accept any children into our care before 8:45am. All children must be signed in by an adult.
We do not have a blanket "no nuts" rule. However, if we have a child attending with a severe allergy or several campers with a nut allergy, we will inform all attendees not to bring nuts for that week of camp.
How you can help, right now
Donate to Audubon
Help secure the future for birds at risk from climate change, habitat loss and other threats. Your support will power our science, education, advocacy and on-the-ground conservation efforts.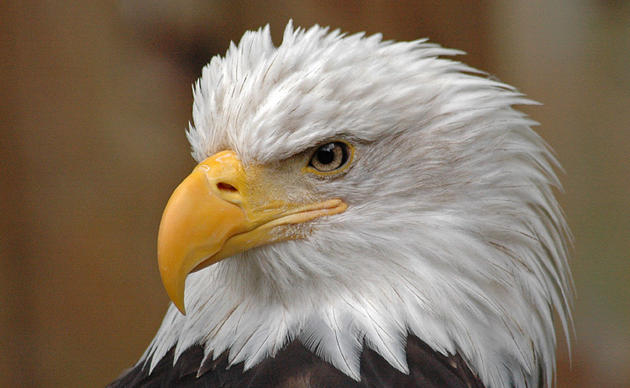 The Joy of Birds
Birds bring us happiness in so many ways. Whether you're just looking for a lift, unable to enjoy the outdoors, or in desperate need of distraction, look no further than this birdy care package.