Community Science
Swift Night Out: Swifts at Sunset
A monitoring and meet-up event at Switchback Brewery
Thursday, September 12, 2019
5:30pm - 8:00pm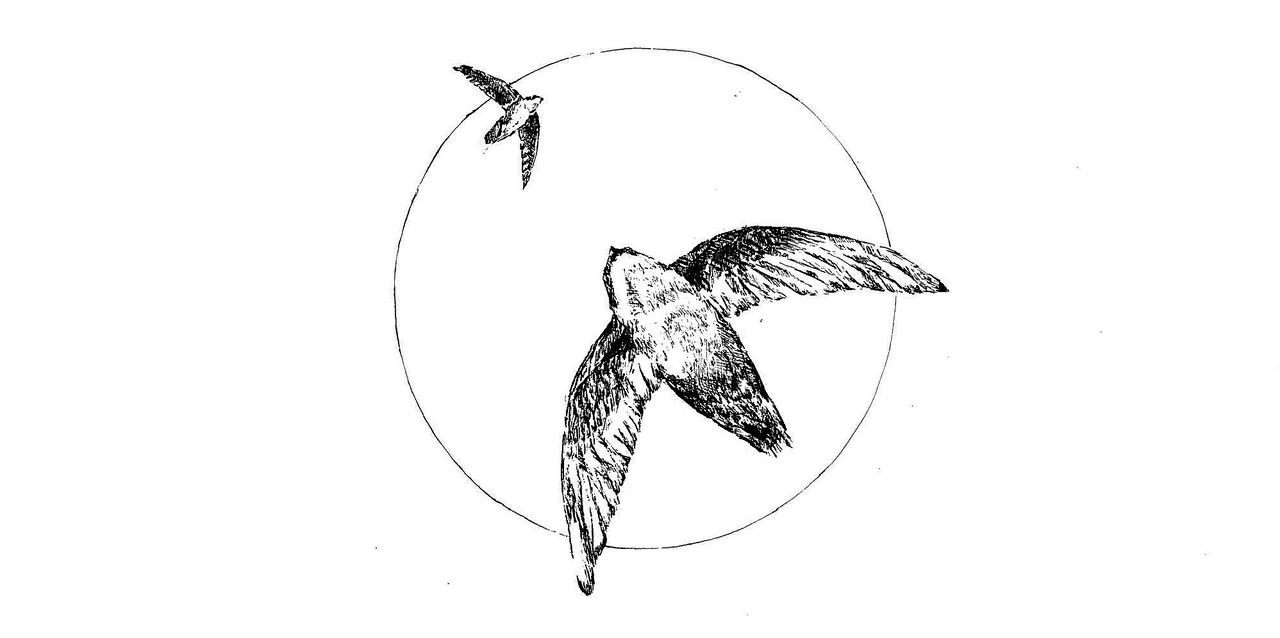 Chimney Swifts in flight. Photo: Artist: Katie Kennedy
Location Details
Switchback Brewing Company
160 Flynn Avenue, Burlington, 05401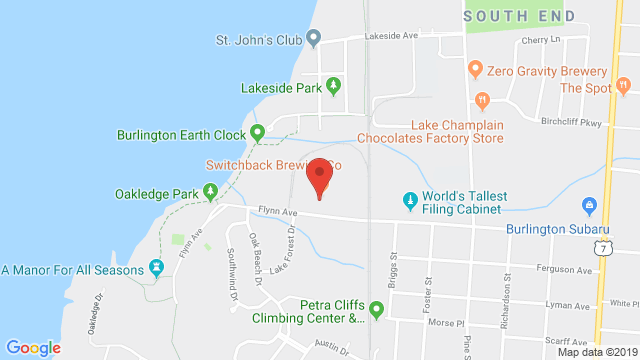 Meet up with Audubon at Switchback Brewery to help us figure out what's up with our Chimney Swifts. This is the first year of our Chimney Swift Recovery Project and we need your help to locate their late-summer roosts and determine the timing of their migration.
Meet us at Switchback Brewery at 5:30 pm to learn more about Chimney Swifts and the recovery project. Chimney Swift populations are steeply declining, with a 53% percent drop between 1966 and 2007 in the United States and a 26% decline in Vermont over 25 years. To better understand what Vermont habitats are important to Chimney Swifts, we are working with Vermont Fish and Wildlife Department to monitor Vermont's population.
At 6:15 we'll break up into carpool teams and fan out throughout Burlington to get lots of eyes on the sky for the swifts.
At 7:30 we'll regroup back at Switchback for beverages and to share our findings.
Bring your binoculars and joins us for beverages! We'll have extra binoculars on hand to share.
Chimney Swift artwork by Katie Kennedy. Learn more about the artist here.
Chimney Swift Project Stickers will be available to purchase at the event. Proceeds will support the Chimney Swift Recovery Project.
Click here to make a donation to the Chimney Swift Recovery Project.
Special thanks to Switchback Brewery for hosting our gathering.
Thursday evening are also "Switchback Gives Back" nights. Every Thursday, 5% of the Tap Room's sales is donated to a local non-profit of the Tap Room Team's choosing. September's beneficiary is Migrant Justice.
Thursdays are also Three Chimney Farm pick-up day at Switchback. Veggies are available to pre-order online or for sale at the brewery.
Super-Awesome Facts About Chimney Swifts:
Chimney Swifts eat nearly one third of their own weight every day. These "aerial insectivores" devour flying insects, including mosquitoes, biting flies, and termites.
Chimney Swifts are an important component of Vermont's biodiversity, and their populations are declining range-wide (see more details here).
Chimney Swifts' aerial acrobatics and interactions with each other are spectacular to watch.
Chimney Swifts have some amazing adaptations: they can "sleep" in flight; often young swifts do not stop flying for their entire first year.
About the artist: My name is Katie Kennedy and I lived in Vermont for four years while studying Wildlife Biology at the University of Vermont. It was during this time that I learned about birds and bird watching, and I quickly found that I was even dreaming of seeing birds. I used drawing and painting as a way to understand birds more and improve my identification skills, and soon it became very natural to create artwork that was completely inspired by my love of birds. Although I love the excitement of spotting a rare bird, the familiar and common species, like the American robin, bluejay, and chimney swift make a connection to wildlife accessible to everyone. To me, chimney swifts invoke a feeling of summer in Burlington, comparable to creemees and sunsets over Lake Champlain. Their quiet chatter and whimsical flight patterns bring a smile to my face, and allow me to dream of soaring and gliding through sunny streets.
Event Accessibility Information: Our meet-up location, Switchback Brewery, is fully wheelchair accessible, with wheelchair accessible bathroom facilities. A non-walking monitoring route is one of the options for the evening. If you require accommodations or have questions about accessibility, please contact Audubon Vermont at 802/434-3068.