LGBTQ
Pride Hikes: Raven Ridge
Co-hosted by Audubon Vermont, Pride Center of Vermont, Outright Vermont, and the Nature Conservancy of Vermont
Sunday, October 18, 2020
11:00am - 1:00pm Eastern Monkton, Vermont
Location Details
Raven Ridge
1697 Rotax Road, Monkton, 05473
From Route 7, in Ferrisburg, turn onto Old Hollow road heading east and follow for about 1.7 miles. Old Hollow Road becomes Hollow Road. Just after the intersection with Higbee Road, bear left at the fork onto Rotax Road and follow for 2.2 miles. You will see the parking area on the right and boardwalk on the left. Park here and walk in on the boardwalk. Parking includes one designated and signed accessible space.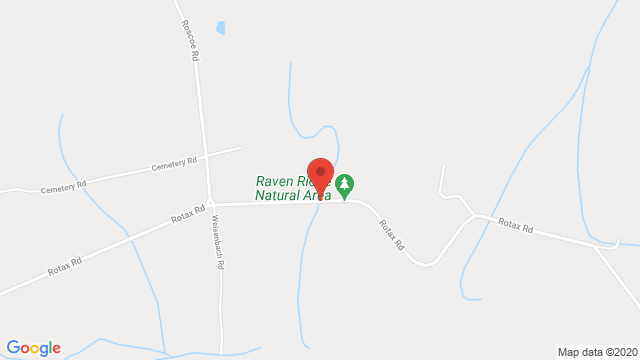 Join us for a celebration of Vermont's fall foliage at Raven Ridge in Monkton. "Raven Ridge has lovely views, cliffs, caves and exceptional wildlife habitat. If Raven Ridge could be described in one word it would be diversity. The calcareous cliffs, outcrops and caves, vernal pools, shrub swamps, cattail marshes, seeps, plus streams like Lewis Creek, all offer extraordinary habitat." – The Nature Conservancy, Vermont.
Pride Hikes are a collaboration between Audubon Vermont, the Pride Center of Vermont, and Outright Vermont. Pride Hikes have been happening every month since June of 2018 and go beyond being "welcoming to everyone" to creating a safe, affirming space for LGBTQIA+ community members. All ages, allies, and families welcome! Youth under 18 years should be accompanied by a parent/guardian.
Your Pride Hikes co-hosts this month:
•Mike Bensel (he/him/his) - Pride Center of Vermont, Executive Director. Hiking has always been a passion and one of the biggest reasons he loves living in Vermont. Connecting with LGBTQ+ Vermonters in nature is his definition of a good time!
•Gwendolyn Causer (she/her/hers) - Audubon Vermont, Teacher/Naturalist and Communications Manager. Gwendolyn's first love in nature is botany and she does most of her birding by ear. She is passionate about creating equitable access to nature for communities not traditionally included in the environmental movement.
To sign up to be one of the ten lucky Pride Hikers this month, email Gwendolyn Causer at Audubon Vermont to save your space: gwendolyn.causer@audubon.org. They will confirm your spot for the hike.
Trail/accessibility information: This is a 2.2 mile easy/moderate hike. The trail surface is Packed Earth/Dirt, Rock/Ledge, Gravel/Crushed Stone/Cinder, Boardwalk/Bog Bridging. The trail starts with an accessible 5 foot wide boardwalk with two passing platforms with benches for resting. It continues on a 5 foot wide compacted fine gravel trail to an accessible viewing platform over a beaver pond. The boardwalk spans 935 feet over a sensitive wetland and leads to a 748-foot accessible trail, creating a third of a mile of access for visitors of all physical abilities.
The 1.8 mile loop trail diverges from the accessible trail and offers an enjoyable hike up to the ridge with magnificent views of the Champlain Valley, and a chance to explore "The Oven", home to a family of porcupines. Further along the ridge more views open up, and then the trail loops back through a mixed forest full of boulders and ridges.
Trail info thanks to https://www.trailfinder.info/trails/trail/raven-ridge-natural-area If you require accommodations or have questions about accessibility, please contact Audubon Vermont at gwendolyn.causer@audubon.org
COVID-19 Safety: We are committed to our community's health & safety.
Please do not attend if you are sick or symptomatic (with fever, cough, and/or shortness of breath), if you have traveled outside of Vermont within the last 14 days, if you have received a positive COVID-19 test result within the last 14 days, or if you have had contact with any other person who is diagnosed with COVID-19 within the last 14 days.
We ask you to take your temperature on the morning before attending the Pride Hike.
Complete the Pride Center's COVID-19 Questionnaire less than 24 hours before the Pride Hike.
NO carpooling with people whom you do not live with.
When attending the Pride Hike we ask everyone to please:

Wear a cloth mask or covering (if you do not have one, please reach out to staff and we will provide one for you).
Observe physical distancing of 6 feet or more with people who you do not live with.
Use frequent hand-washing or hand sanitizing.
Avoid surfaces that are touched often, such as handrails.
Do NOT share binoculars, field guides, food, water, or phones.

We will be collecting COVID-19 contact tracing information from everyone when you arrive at the Pride Hike. This information will be kept confidential and used only for COVID-19 tracing.
For more information on COVID-19 prevention, please go to: https://www.cdc.gov/coronavirus/2019-ncov/prevent-getting-sick/index.html
Photo: Raven Ridge anticline. Photo credit: Goodwin, The Nature Conservancy