Conservation
Pride Hikes: Hinesburg Town Forest
Co-hosted by Audubon Vermont, Pride Center of Vermont, Outright Vermont, and the Vermont Department of Forests, Parks and Recreation.
Sunday, March 08, 2020
12:30pm - 3:00pm Eastern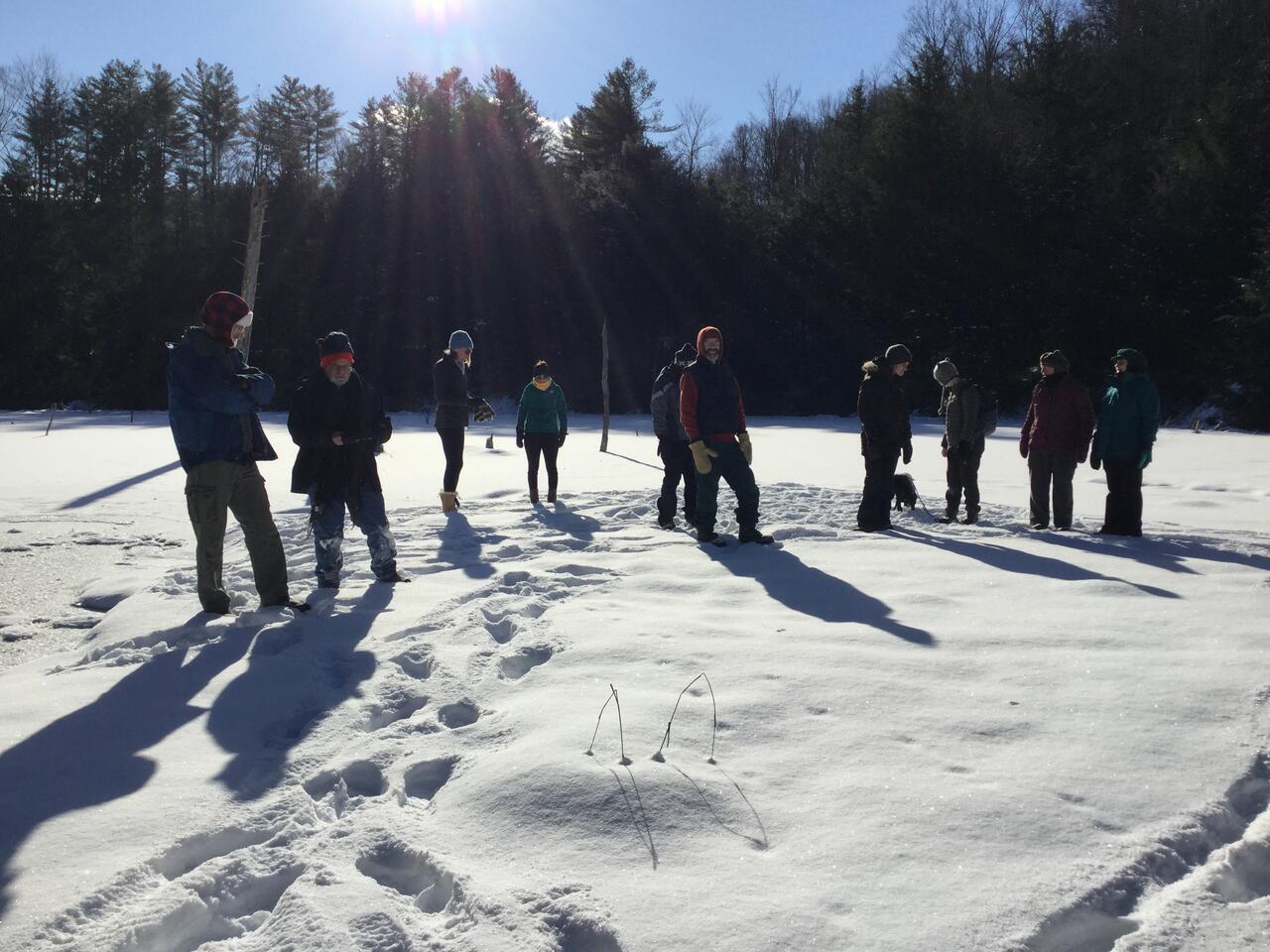 Location Details
Hinesburg Town Forest
1381 Economou Road, Hinesburg, 05461, VT
***We will meet up to CARPOOL in the parking lot at Shaw's/Starbucks at 570 Shelburne Road in South Burlington at 12:30 pm. If you'd like to meet us at the trailhead we should be there by 1 pm. We will meet at the plow turnaround at the end of Economou Road, Huntington. IF YOU PLUG "HINESBURG TOWN FOREST" INTO YOUR GPS IT WILL TAKE YOU TO A DIFFERENT LOCATION, so please instead use "Economou Road" and proceed to the cul de sac at the end of the road. Please let us know ahead of time if you plan to meet us at the trailhead: gcauser@audubon.org ***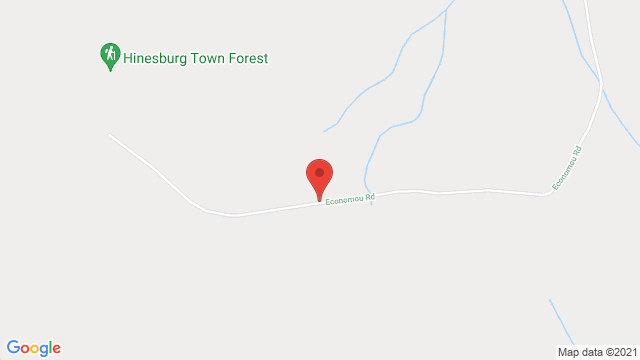 LGBTQA+ hikers will explore something a little different this month. We will meet at the Hinesburg Town Forest (HTF) to tour an active timber harvest with Ethan Tapper, the Chittenden County Forester. We'll walk the timber harvest area, talk about forests, forest management, birds, and forest ecology. Gwendolyn Causer, Teacher/Naturalist with Audubon Vermont and Anne Moyerbrailean, SafeSpace Anti-Violence Coordinator at the Pride Center of Vermont will also co-lead the hike.
Throughout our lives, many of us have been inundated with negative information about logging – close your eyes and you can probably picture big clear cuts, mudslides, and more scenes of environmental devastation. However, modern forest management is worlds apart from the logging that most people have been exposed to. Done well, modern forest management, through the harvesting of trees, can be restorative and regenerative, reversing human-caused negative impacts and helping create more diverse, vibrant, resilient forests with better bird and wildlife habitat while producing a local, renewable resource. It can also be a force for good in our local and global communities: by helping producing local resources and economic benefits (rather than displacing the impact of our resource production to other parts of the country or the world), and allowing landowners to making a little income from their land (helping keeps forests forested and making it more affordable to own land). Forest management can be a force for social, economic and environmental justice and equity, both here in Vermont and across the world.
Hinesburg Town Forest is an 864-acre forest owned by the Town of Hinesburg and managed for wildlife, recreation, water, air, carbon sequestration and as a site for the demonstration of modern, responsible forest management since 1936. One of the main goals of active management of the HTF is to demonstrate modern forest management in an open, transparent and inclusive way, with a hope that this will promote a culture of greater understanding of what healthy forests and good forest management looks like.
Trail/accessibility information: The walk will happen "rain (snow, mud) or shine." Folks should be ready to spend a couple hours outdoors walking over uneven and potentially slippery surfaces in whatever weather we find ourselves in, and also to spend periods of time standing and talking. Warm layers will be your friend, and perhaps a thermos of tea. Some of our travel will be off-trail. Dogs are welcome as long as they are leashed. If you require accommodations or have questions about accessibility, please contact Audubon Vermont at gcauser@audubon.org.
Pride Hikes are a collaboration between Audubon Vermont, the Pride Center of Vermont, and Outright Vermont. Pride Hikes have been happening every month since June of 2018 and go beyond being "welcoming to everyone" to creating a safe, affirming space for LGBTQ community members. All ages, allies, and families welcome! Youth under 18 years should be accompanied by a parent/guardian.
Co-hosted by Audubon Vermont, Pride Center of Vermont, Outright Vermont, and the Vermont Department of Forests, Parks and Recreation.
***We will meet up to CARPOOL in the parking lot at Shaw's/Starbucks at 570 Shelburne Road in South Burlington at 12:30 pm. If you'd like to meet us at the trailhead we should be there by 1 pm. We will meet at the plow turnaround at the end of Economou Road, Huntington. IF YOU PLUG "HINESBURG TOWN FOREST" INTO YOUR GPS IT WILL TAKE YOU TO A DIFFERENT LOCATION, so please instead use "Economou Road" and proceed to the cul de sac at the end of the road. Please let us know ahead of time if you plan to meet us at the trailhead: gcauser@audubon.org ***