First day back at Forest Playschool for our winter session, and Rae and I couldn't have been more excited. Earlier this week brought Audubon a great amount of snow, which always makes Forest Playschool so much fun.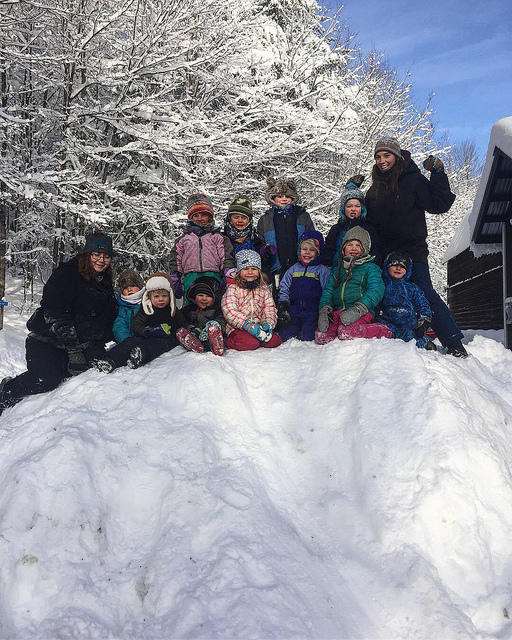 It was a very cold morning, probably the coldest one we have had so far, but our playschoolers came ready and all bundled up! Even though it was in the single digits, playing in the snow sure kept us warm. While we were sledding, shoveling, and "plowing" the snow, we came across a very round large ball of snow. To our surprise, this ball of snow was a "dragon egg"! I always through dragons at Audubon hibernated in the winter, who knew they were still active?!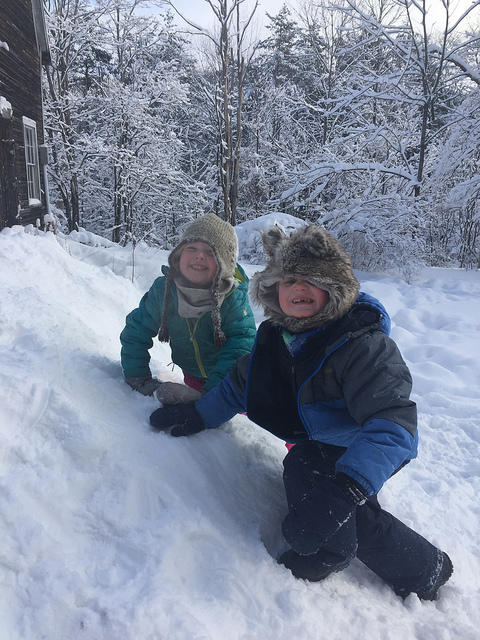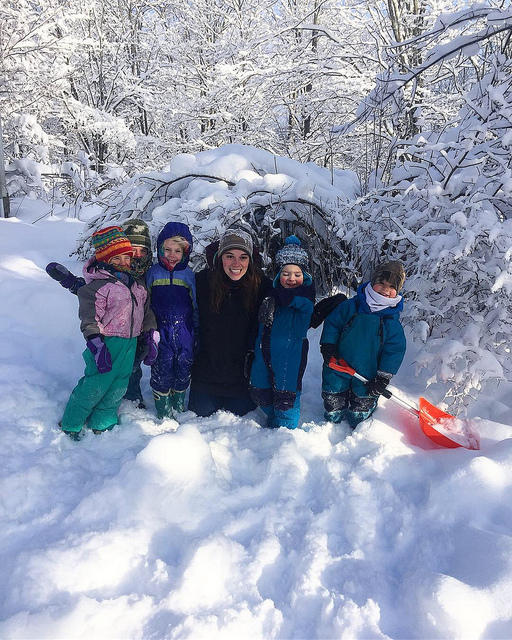 Since it was the start of a new session we had some returning friends, but also some new ones. At snack time we went around and shared our names and then Rae led us all in morning meeting to make sure we all understood how it happens. Everyone gets a chance to lead it one Friday during Playschool.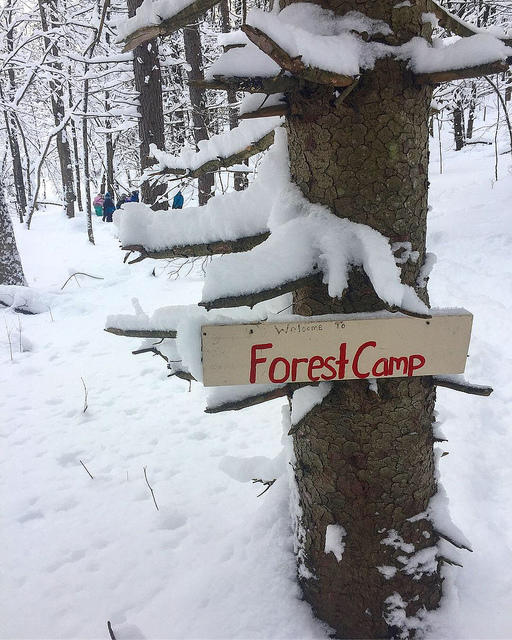 We visited Forest Camp for all of our new friends, played, and went on a hike around the garden looking for some tracks.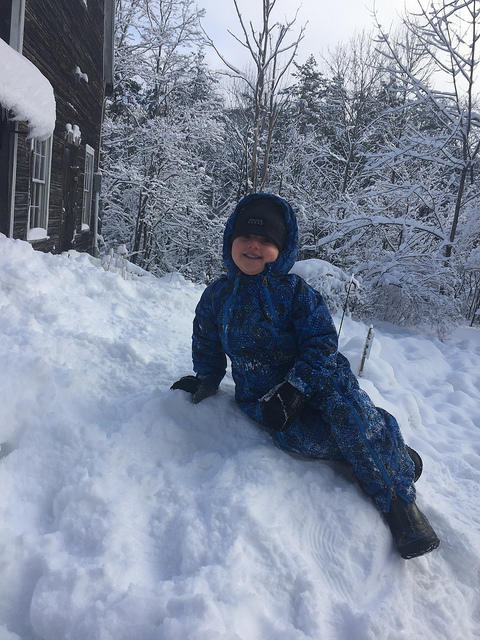 Before we knew it, our adults were arriving to pick us up. Today we learned, adventured with some old and new friends, explored the frozen world of Audubon, and smiled all day long.