It was a chilly and wet day at Forest Playschool, but Sarah and I were looking forward to hear what our leader of the day would plan for us. Since it was our first truly cold day at Forest Playschool we started with coloring inside until we all arrived. Once we all were present, I wanted to warm up a but more with a dance party, and it was so much fun!
Our leader of the day planned for us to journey to Forest Camp and explore this favorite spot as well as enjoy a warm drink made over a fire.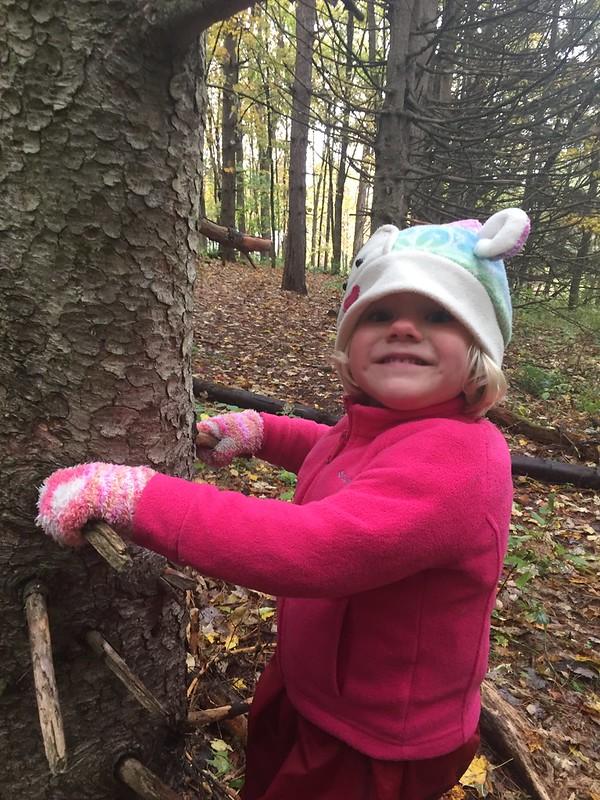 We enjoyed snack as I made a fire and Sarah read a story. As we played, we were sure to keep moving to stay warm. There was a sapling last week that we took down, but the roots were still in the ground. Many friends came together and worked as a team to pull the sapling out of the ground, it was a wonderful thing to watch. They all picked it up and moved it around so that the tension and pressure would rip the roots!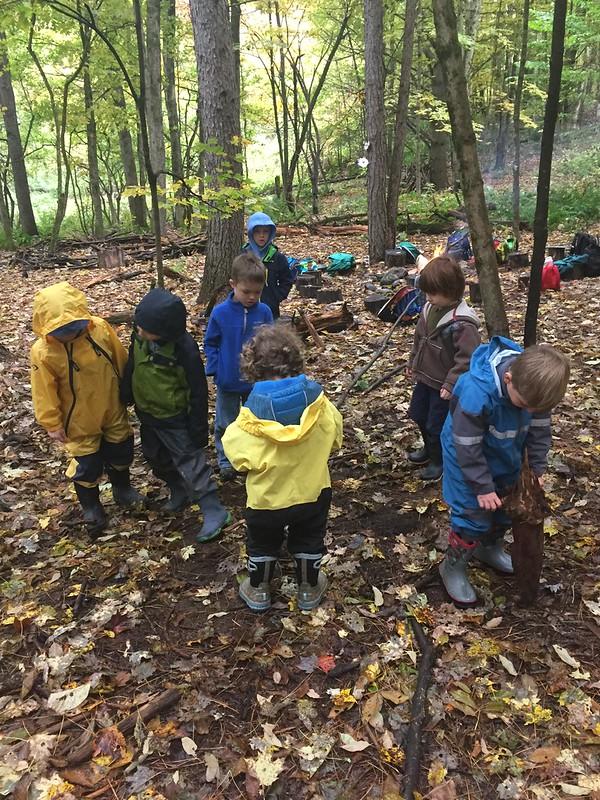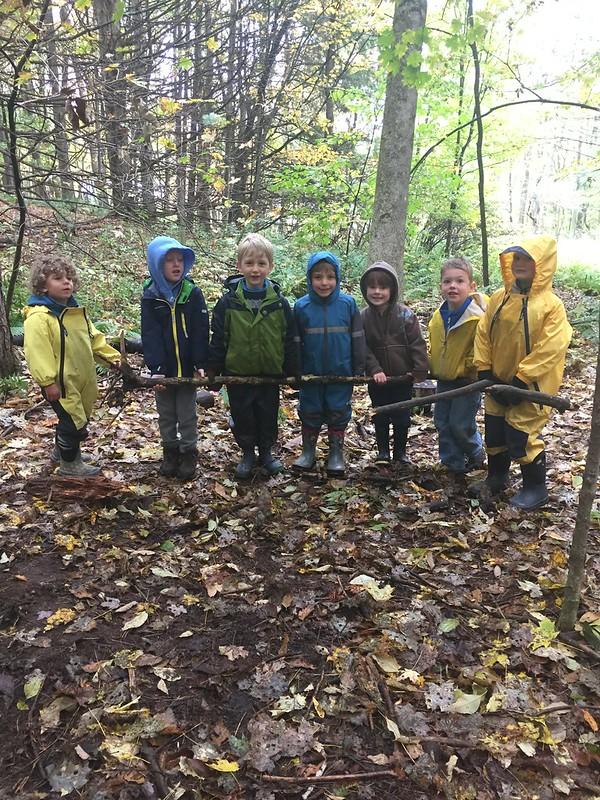 After this wonderful work, we enjoyed a cup of tea around the fire to warm up out cold hands and bodies.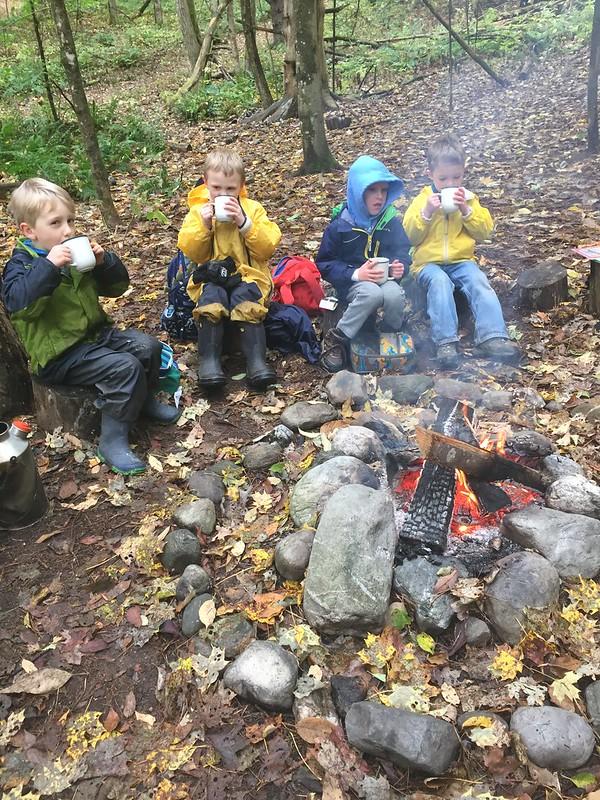 We ended our time together with our closing circle sharing what our favorite part of the day way, some it was coloring, others was the dance party, and for a few it was ripping the tree out of the ground. Before our adults arrived, we had one more dance party to get nice and warm.