There is a bit of a buzz about Chimney Swifts in Burlington and other part of Vermont these days, but it looks like the swifts themselves are well on their way to their wintering grounds in South America. Thanks to funding from Vermont Fish & Wildlife Department, we started to try to find out where the swifts are in the state, and have been working with partners to make something tangible happen for this declining species.
Our initial call for Chimney Swift sighting reports to eBird was a HUGE succes! We received over 380 reports of swifts from all over the state from mid-May until late-August. While we are still looking at the details of these reports, there are a few things that have become clear: 1) people really care about Chimney Swifts; 2) these small and fast flying insect eaters are well distributed in Vermont, but most appear to be in the larger cities and towns; 3) there is a lot we can do to help this unique bird.
In the past few weeks, several exciting swift-related events and activities have been happening.
A group of seniors from UVM's Rubenstein School of Natural Resources have embarked on a Chimney Swift project. They will help Audubon Vermont biologists look at the eBird sightings to prioritize areas for outreach. They will talk with building managers and landowners about known swift roosting sites and how they can best manage their chimneys for swifts. They will also work with various public landowners in the Burlington area to build at least one Chimney Swift tower. This group of six students is excited to get to work, and we look forward to seeing the results of their project.
Audubon Vermont hosted a fun Swift Night Out on the evening of September 12. Many thanks to Switchback Brewing Company for providing the space for our group of ten surveyors to socialize and learn about swifts before heading out at dusk. We had hoped to locate roosting swifts in the Burlington area, but alas, we were too late and it looks like all the swifts have made their way south towards South America. Thanks to an avid swift watcher, however, we learned that the last Chimney Swifts were seen roosting in Morrill Hall on the UVM Campus in late August. We hope to hold more of these events next spring and summer to better identify roosting and nesting locations. At our Swift Night Out we also premiered our beautiful Chimney Swift stickers which are available by donation here. Artwork was created by UVM graduate Katie Kennedy.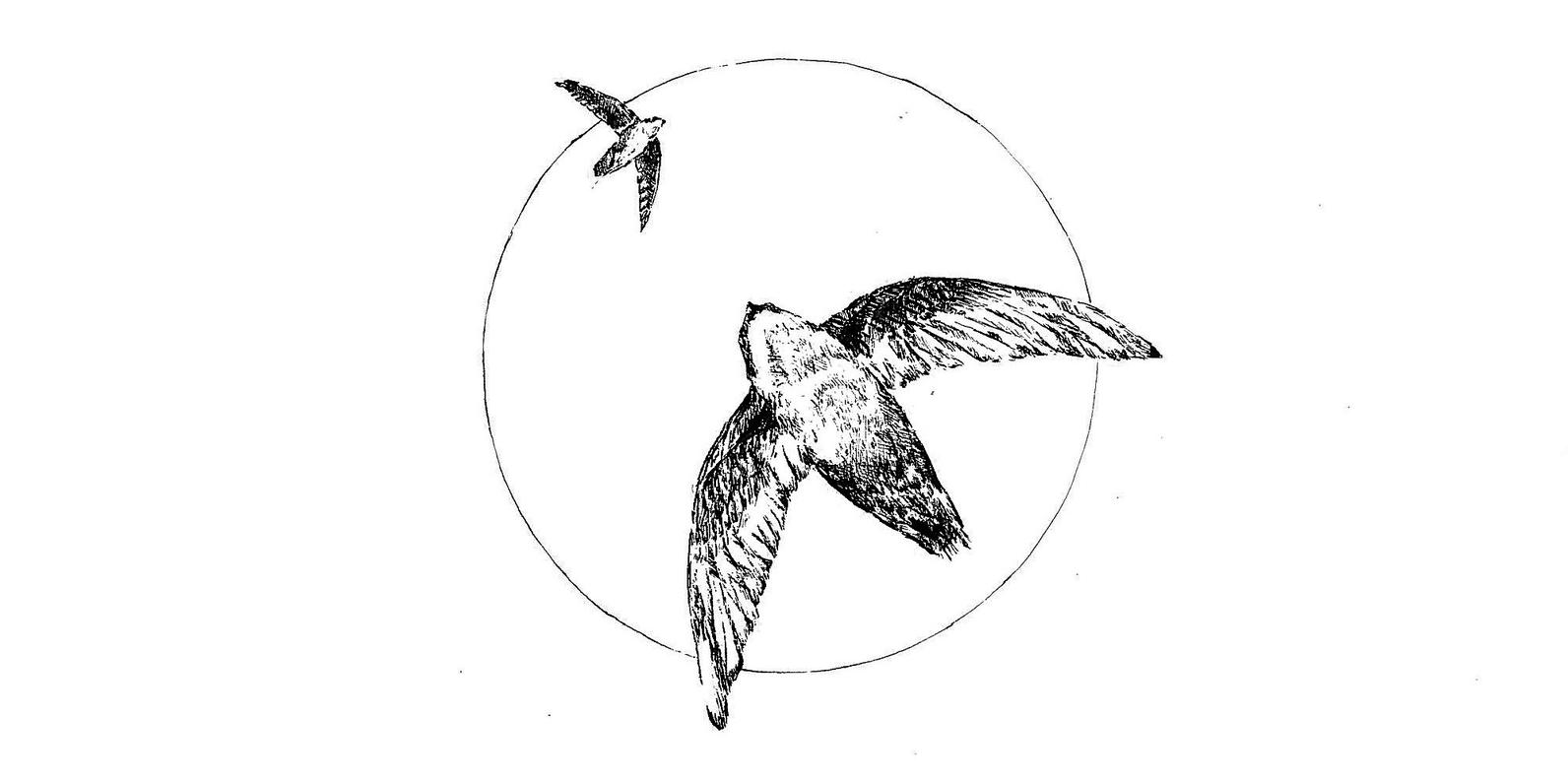 The idea of building towers is swiftly catching on, with the first known Vermont tower built by North Branch Nature Center staff and volunteers at their annual Bird Fest event. Now there are several other groups and individuals interested in building towers, so we may have many scattered throuhgout the state by the time the birds return in the spring. These towers provide habitat for nesting and small roosting groups, and are a great way to teach the public about Chimney Swifts and their natural history.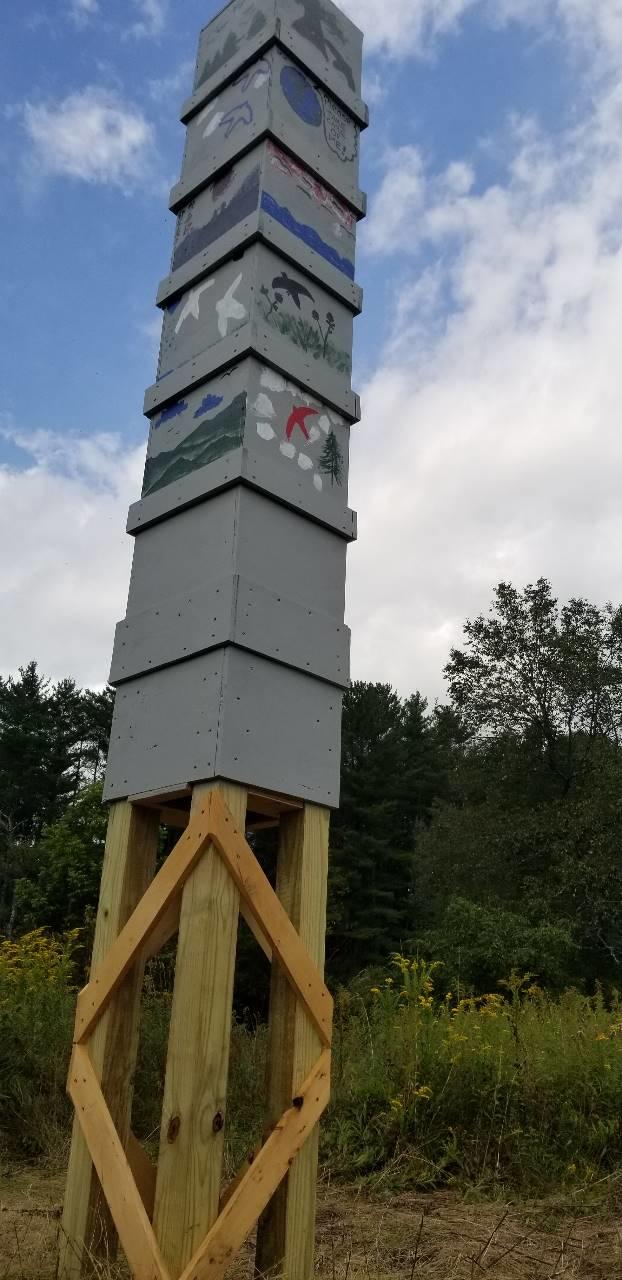 There is still quite a bit more to learn about Vermont's swifts, such as which exact chimneys are important nesting and roosting sites, how can we help landowners provide habitat for this species that so many people care about, and how is Vermont's overall population doing? Stay tuned as we continue to make more and more discoveries about this somewhat enigmatic but endearing species.