What a BEAUTIFUL DAY at Forest Playschool! The sun was shining so bright, and it was 60 degrees already when everyone was arriving. This beautiful day called for one thing, to spend the entire time outside and exploring!
As we arrived, we searched the front yard for any signs of salamanders before we made our way to Forest Camp. At Forest Camp we played, in the finally thawed, mud kitchen, searched for salamanders under logs and rocks, and played in our fort too!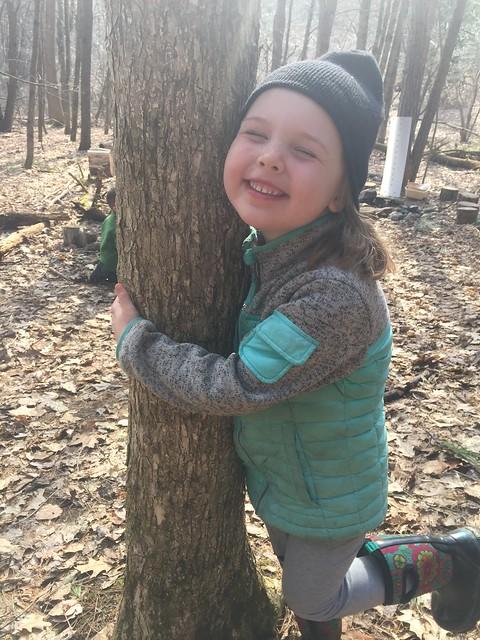 Our morning meeting leader planned an amazing day of exploration at Pepper Pond! He enjoyed our snack and story at Forest Camp to fuel us for our hike.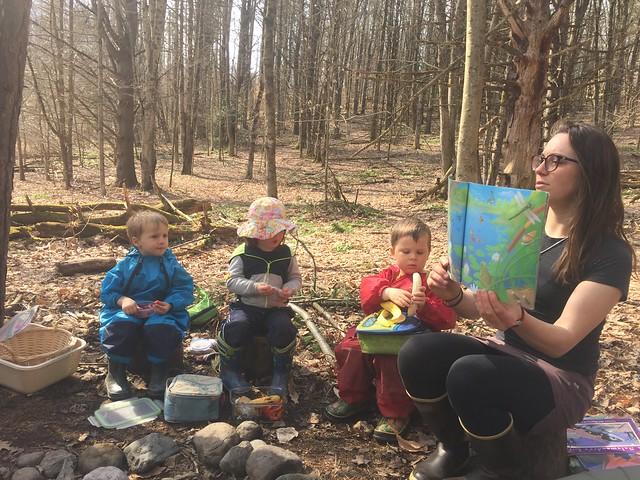 We hiked down listening to the sounds in the pond getting louder as we got closer. At Peeper Pond we listened for Spring Peepers, Wood Frogs, and any other critters making noise. We were able to catch some Eastern Newts, and a couple peepers as well! We journeyed to a farther vernal pool where to look like Spotted Salamanders had laid their eggs!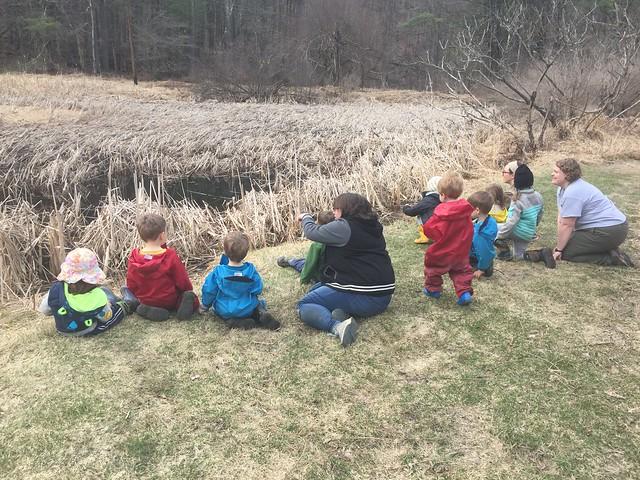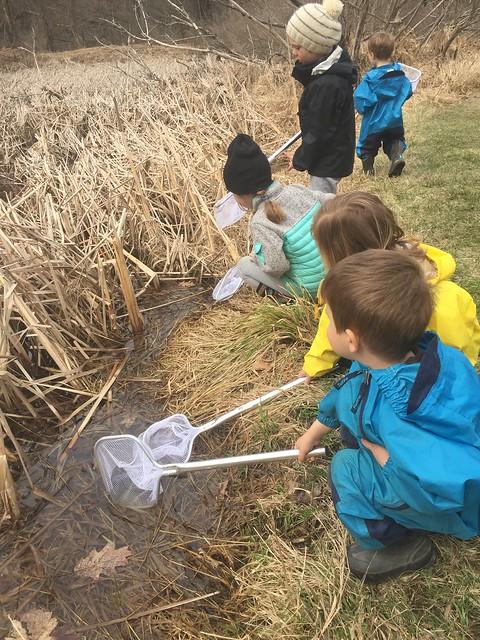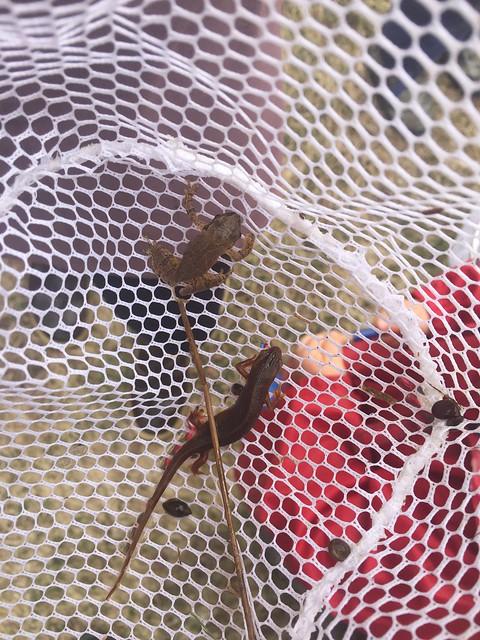 We enjoyed our lunch at the pond as well while the chorus of frogs sang to us. Such a magical day at Forest Playschool!