After two weeks away from Audubon due to weather and Thanksgiving, it felt so great to be back! Rae and I were so excited about Forest Playschool today because of all of the snow that we got through the week!
Right away, our friends arrived and jumped right into the snow! We spent hours outside sledding, building snow dens, digging in the snow, and laying in it. We didn't even realize how much time passed because we were having so much fun!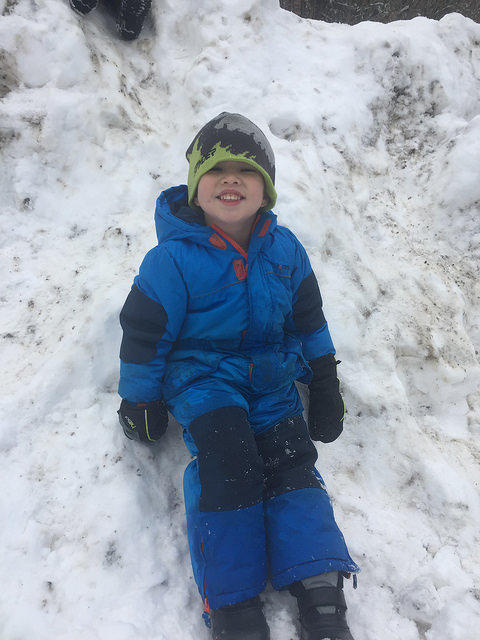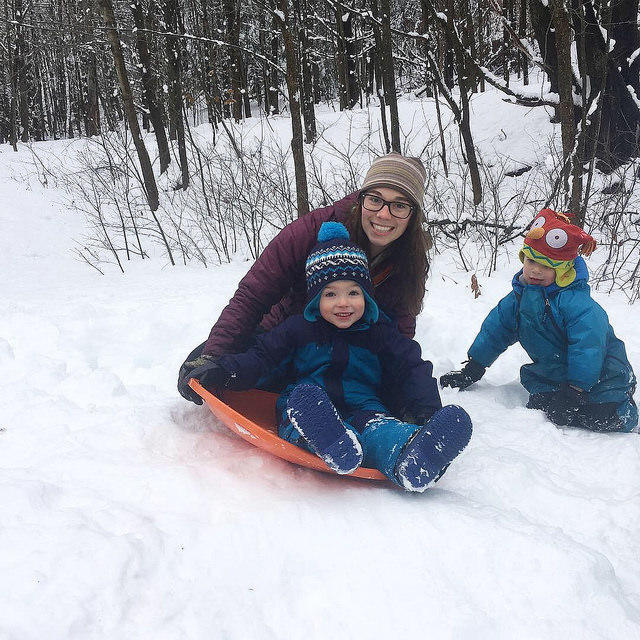 We took a snack break inside to warm up which allow our morning meeting leader to tplan out the rest of our day. Of course, all anyone wanted to do was explore and have fun in the snow, so that is what we did.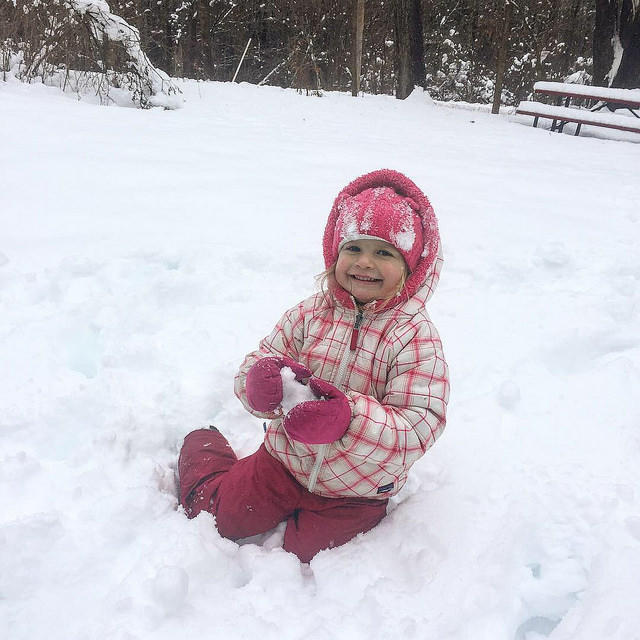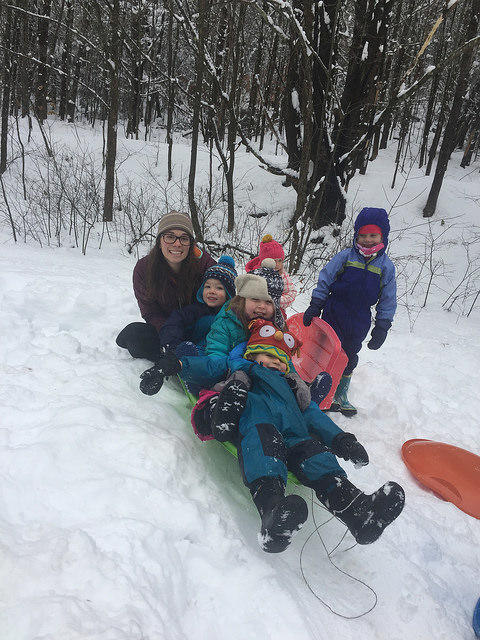 Rae brought out washable paint and water and mixed them together. She explained to us that we would be using this paint to paint the snow, and it was a blast! The snow turned from a crystal white color to a bright purple, yellow, and blue!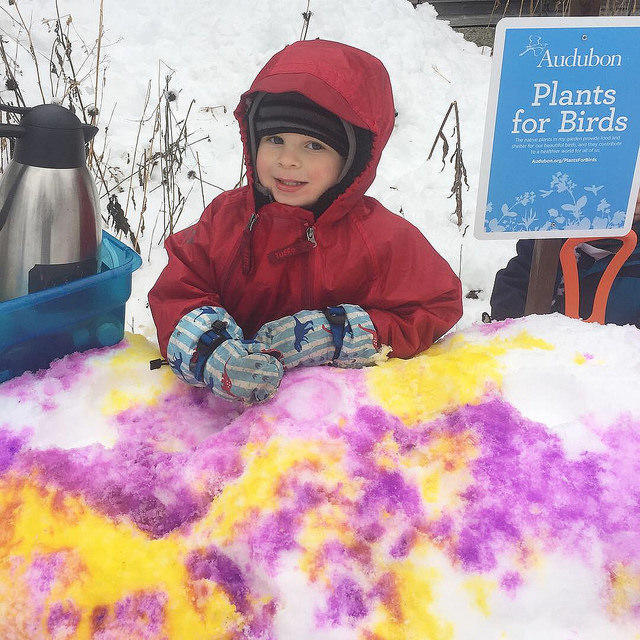 Hopefully this snow sticks around for the next 2 weeks so we can continue exploring and enjoying this magic world.