It was such a beautiful day that we started outside playing in the snow again! We shoveled like snow plows and pulled friends on sleds working together as a team. We also had to find some animals hiding in the yard, They were sneaky to find! Continuing the community science we did last week, we all sat down on the porch and counted how many birds and squirrels we saw. We saw a lot of chickadees, over 20! We even saw a cardinal and all its beautiful red glory.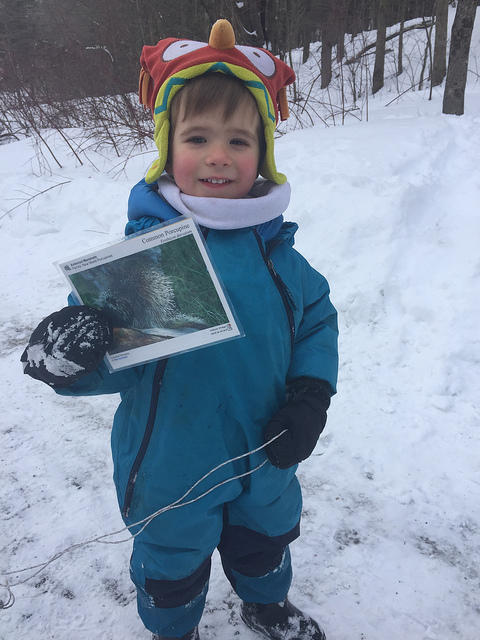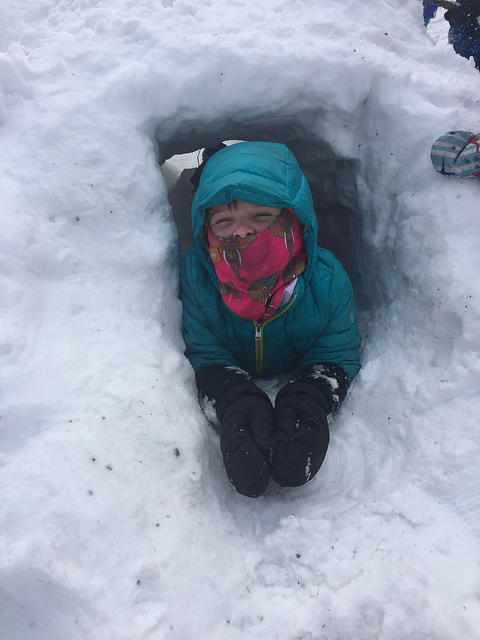 Once when we headed inside, we ate snack and the morning meeting leader decided our activities. Since the leader of the day wanted to hike down to beaver pond we quickly packed up snack and started the hike down! As we were walking we got to Peeper Pond and saw all of the untouched snow, we just knew we had to stop and make some snowballs. Friends made snow angels and stacked and rolled their snowballs. Emily enjoyed laying in the snow as the sun beamed down on her and warmed her face!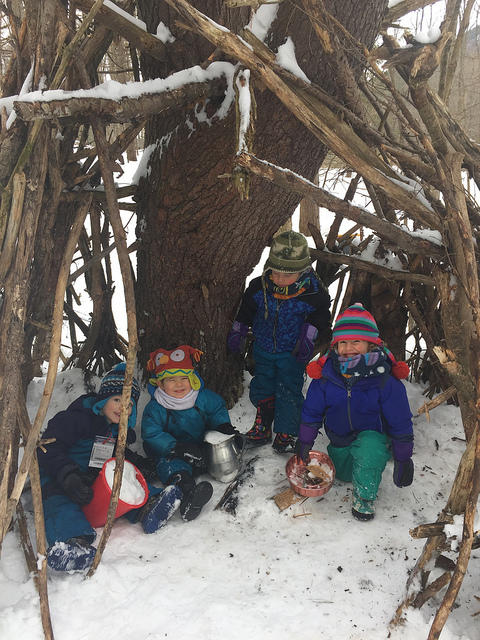 We then hiked back up for lunch for book reading and some coloring! Forest Playschool is the BEST!