It seems everywhere we turn these days we hear something about our changing climate. Rightfully so as its impacts affect nearly every facet of our daily lives and the daily lives of birds too. According to the 2014 Audubon's Birds and Climate Change Report published by the National Audubon Society, climate change is one of the greatest threats to birds and their habitat in the years ahead. Fortunately, many Vermonters are doing their part by taking voluntary actions to reduce their carbon footprint. There are also ongoing policy debates regarding the institution of regulations to help curb the emission of CO2 into the atmosphere. Just this week Audubon Vermont joined the Energy Independent Vermont Coalition to strengthen the local economy and reduce pollution. These are all steps in the right direction.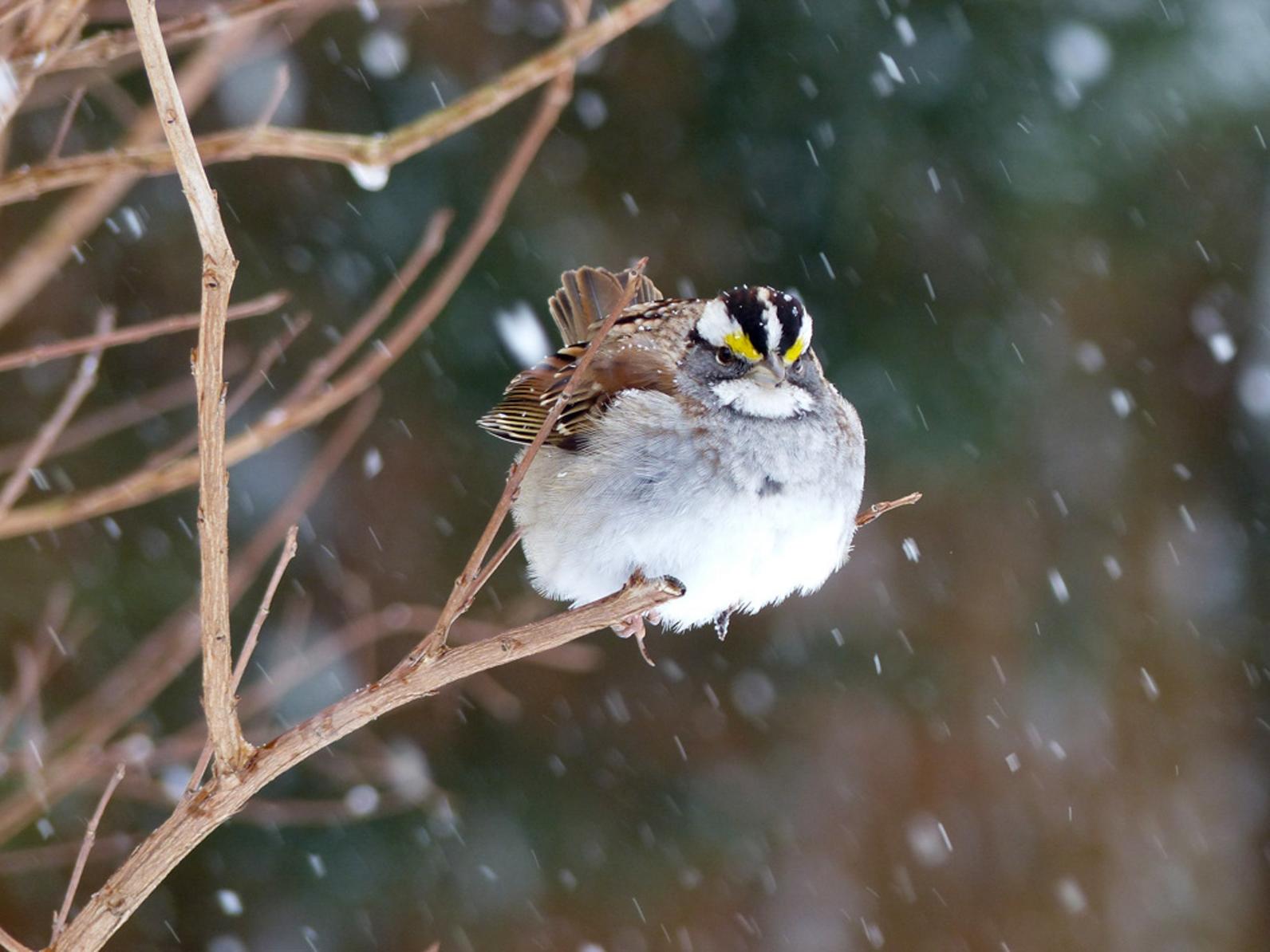 Despite these commendable efforts to cut back on carbon emissions there is a reality that can't be ignored. A changing climate is already upon us and we have an obligation to take action to address it. Through our individual actions we have the opportunity to help make our landscape as resilient and adaptable as possible to the uncertainties ahead. Our forests are one place where science can help inform management decisions. Promoting a healthy and resilient forested landscape will not only help ensure that birds like Blackburnian Warbler and White-throated Sparrow continue to find the habitat they need to thrive, it also offers a myriad of other ecosystem goods and services. In fact, healthy forests are part of the climate solution due to their ability to store massive amounts of carbon. It's a mutual benefit; we take care of the forests and the forests will help take care of us.
Audubon Vermont is currently working with the Vermont Department of Forests, Parks, and Recreation and the Northern Institute of Applied Climate Science on developing forest management approaches and strategies for aligning climate resilience and adaptation with bird habitat. The outcomes of this ongoing partnership are being integrated into planning at the Green Mountain Audubon Center in Huntington. This summer Audubon Vermont will update the forest management plan for our 255 acre property. For the first time climate resiliency will be among the management objectives which prescribed actions will be targeted at achieving. Similar actions are being taken with landowners in the Cold Hollow to Canada Regional Conservation Partnership where Audubon Vermont is a partner, providing bird habitat management recommendations. Each of these scenarios provide excellent examples of people not just talking about climate change, but taking action now to address the inevitable uncertainties that lie ahead.
To learn more about the actions Audubon Vermont and the Green Mountain Audubon Center are taking to help make forests adaptable and resilient please visit http://vt.audubon.org/conservation/demonstrating-climate-adaption-strategies and https://forestadaptation.org/GMAC