Maple sugaring season is in full swing at Audubon Vermont! Our Bird-Friendly Maple sugarbush is tapped and our maple sugaring crew is anxiously awaiting the season's sap runs. Maple sugaring season is a beloved time of year when we celebrate the return of spring, we welcome the first migratory birds back to Vermont and we indulge in delicious maple syrup and other maple products.
Our sugarbush is always open to the public to share in the wonders of the season. You are invited to visit our sugarhouse whenever the steam is rising from the cupola. Bring family and friends to walk the trails that wind their way through our sugarbush and be sure to take a peek in the buckets to see if the sap is flowing. There are many activities for you to enjoy in the coming weeks at the Audubon Center. We look forward to seeing you in the sugarbush!
Sugar On Snow Parties
Saturday, March 25 and Sunday, March 26 from 11AM to 4PM.
Come celebrate the maple sugaring season with sweet sugar on snow, sugaring demonstrations, and a delicious taste of each grade of maple syrup! Learn how to tap a tree, collect sap from buckets, and follow the journey from sap to syrup during our sugarbush tours. Learn about our Bird-Friendly Maple Project and how we manage Audubon's sugarbush for breeding bird habitat. Go in search of the Golden Tap. Find it during a Sugar on Snow party and win a delicious Maple Caramel chocolate bar from Lake Champlain Chocolates (while supplies last)! Enter into our raffle during the parties to help support our education programs and for a chance to win amazing prizes from local businesses! Mark your calendar today, you won't want to miss these fun events.
Volunteer at Audubon's Sugar on Snow Parties
Be a part of the maple magic. Jobs include selling and serving food, selling maple syrup, offering maple syrup taste tests to guests, parking cars and much more. All volunteers receive a free sugar on snow! We hope to see you in there.
Volunteer today, sign up here.
Adopt-A-Maple Program
Do you want to help protect birds and their habitat? Looking for a unique gift? With our Adopt-a-Maple Program you can support Audubon Vermont's Bird-Friendly Maple Project as well as our Bird-Friendly Maple Education Programming. Maple sugarbushes are inherently good for birds, but forests that are intentionally managed with birds in mind are even better! For $75, your name (or the name you designate) will be attached to a maple sap bucket for the 2023 maple sugaring season. You will also receive a "sweet" bundle of products from Audubon Vermont including a pint of maple syrup produced in bird-friendly habitats.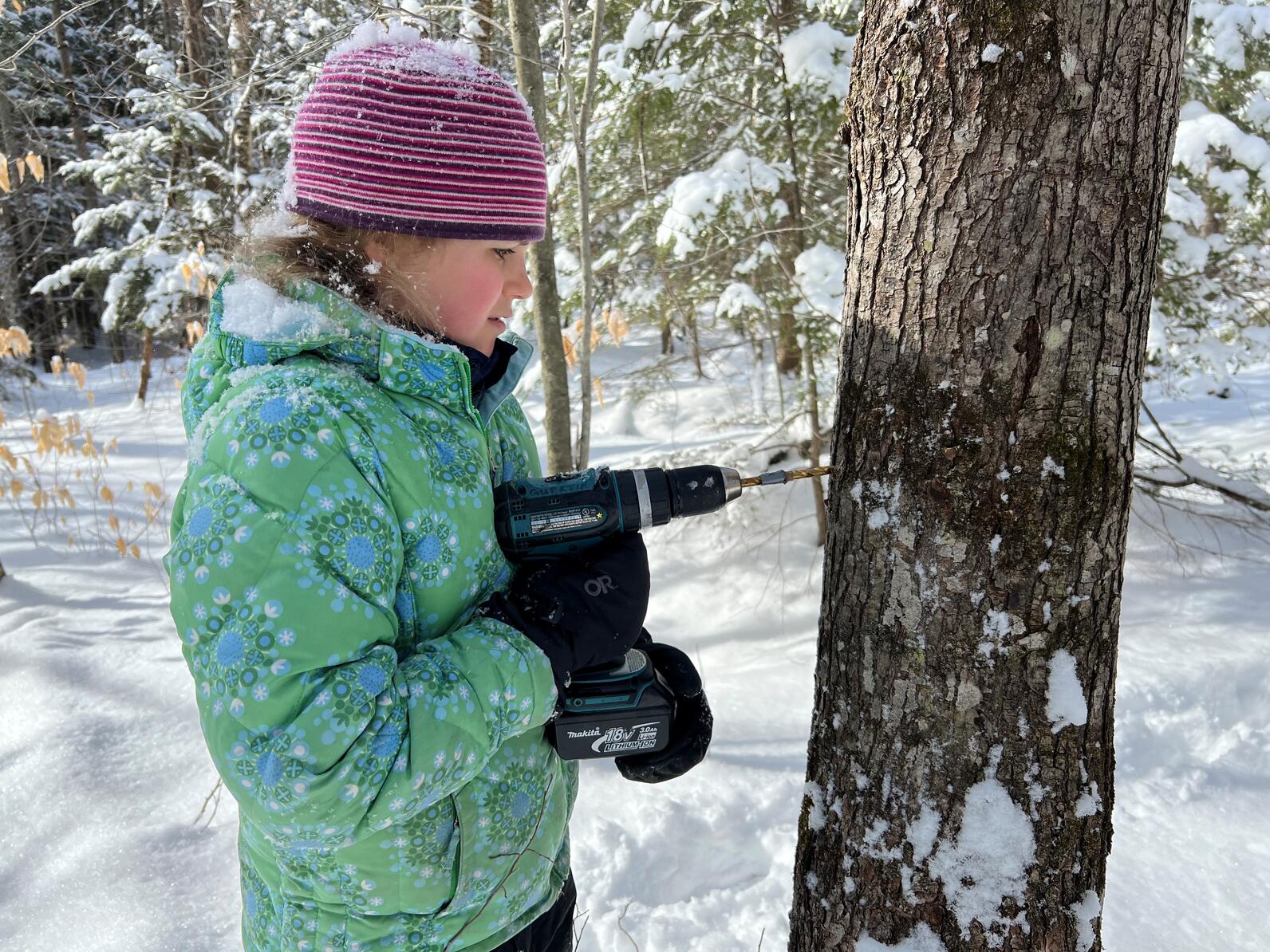 Find the Golden Tap and Go on our Birds of the Sugarbush Scavenger Hunt
Visit the Audubon's Bird-Friendly Sugarbush this maple sugaring season and find the Golden Tap. Search under lid and bough to spot the Golden Tap and you can be entered to win a grand prize of a half-gallon of Audubon Vermont Maple Syrup! To enter, take a photo with the Golden Tap and share it with us via Facebook or Instagram #AudubonGoldenTap2023. Folks who find the Golden Tap during our Sugar on Snow parties will win a Lake Champlain Maple Caramel chocolate bar (while supplies last)!
The golden tap is hidden in the Audubon sugarbush. Can you find it?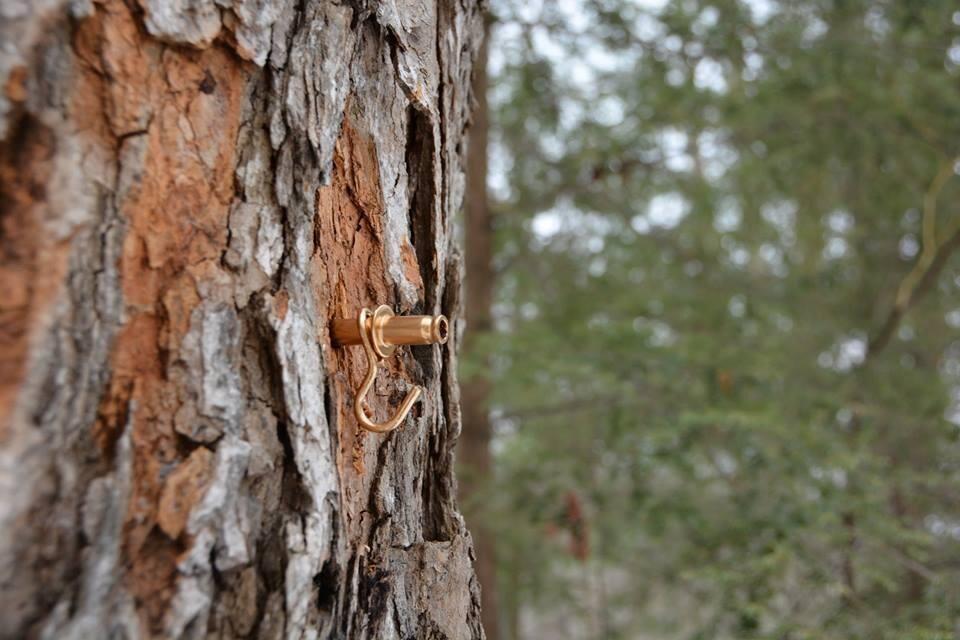 Many thanks to our lead sponsor, Main Street Landing and other generous donors including Lake Champlain Chocolates, Kestrel Coffee Roasters and World Centric