What an icy day it was Friday, we sure had fun making it up the small hill to the barn! Because of all of the ice we went to Forest Camp right off and made sure to walk carefully. We played train and our conductors took us on a wild ride to far off distant lands at super fast speeds. Rae and a small group of friends even found some tracks and did a little investigation.
We headed back down for snack and morning meeting. Our leader of the day wanted to make some winter fairy houses at Look Out Rock and go on a hike! We were so excited to see how Look Out Rock might be different with some of the snow melted.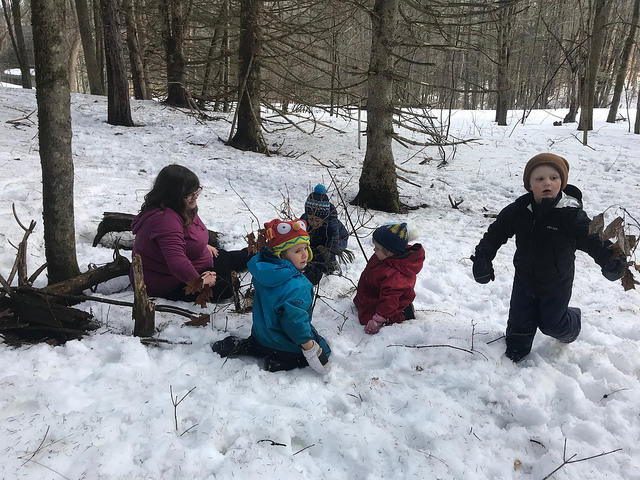 After snack we hiked all the way up to Look Out Rock. Everyone was so excited we made it there in record time with our leader of the day leading the way. The fairy houses that we made were incredible, you could definitely see everyones imagination run wild.We then made our way back to forest camp and built fairy houses out of sticks, leaves and we could find! Finally we finished our day with lunch and a story.