We began our day outside looking for critters in the snow, we needes to use our big eyes to search! Friends hunted high and low all over the yard. After we found all of them we stayed out and played and climbed in the snow piles. We then headed in for snack and the Morning Meeting lead decided that they wanted to hike to Hemlock Swamp to play and climb on snow, and make a fire.
We hiked our way down to Hemlock Swamp and played trains with the conductors taking us on trips to Africa, South America, The North Pole,....etc. to deliver packages. Playing in the Hemlock Swamp was a magical time, full of new adventures and places we haven't seen before. We then (as we hiked back up) looked for the second walkie talkie. It was hidden away in a bird house!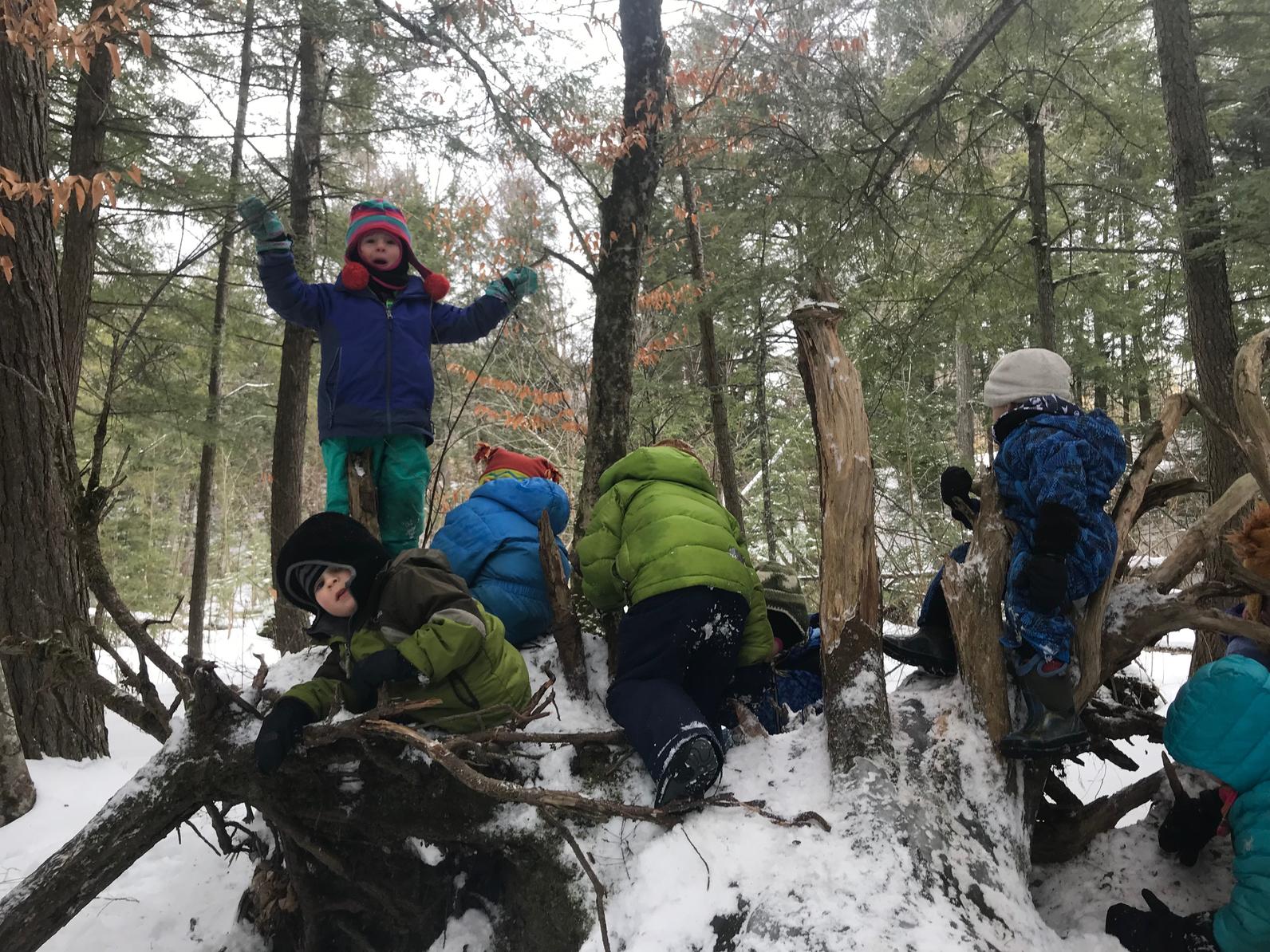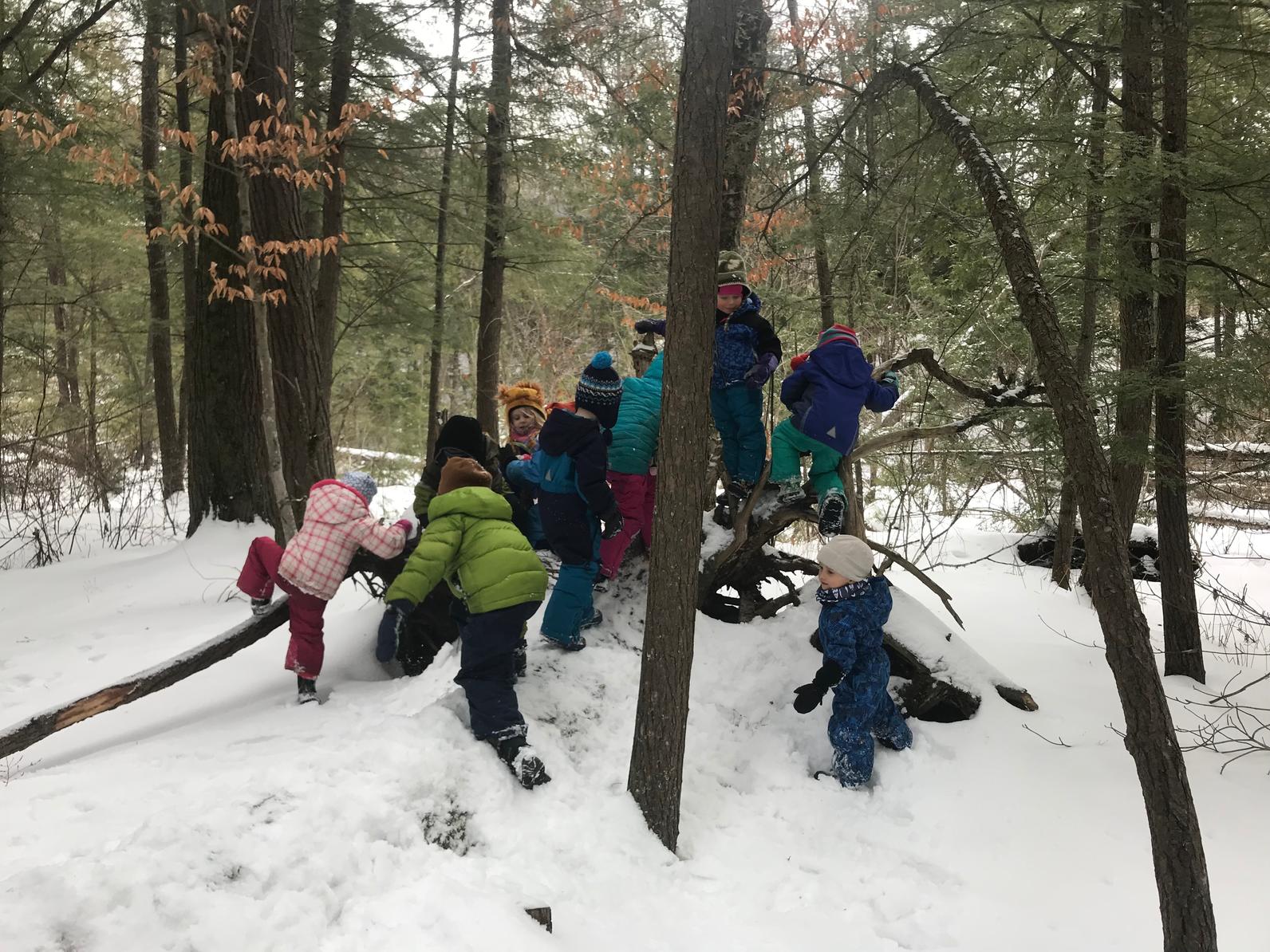 We made our back to the barn for lunch, and we sure were hungry after all the hiking and playing.
Then we went back outside to do a quickfire before parents arrived