By Rae Bronenkant
Today we met out at Forest Camp and started our day by exploring and working together in the mud kitchen. WE explored the space around us building forts with sticks and keeping our eyes out for anything that could be crawling on the groundd.
OUr morning meeting leader wanted to go on a nice hike, which no one complained about. We went on a bit of a hike up the hires trail, stopping along the way whenever we found anything cool, and we found a lot of cool things. We had to turn around and head back to eat lunch. We didn't just walk back, but most of us rolled back down the hill laughing all the way down!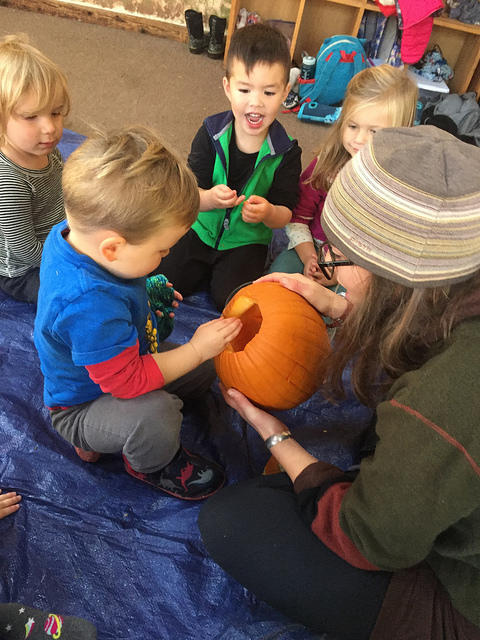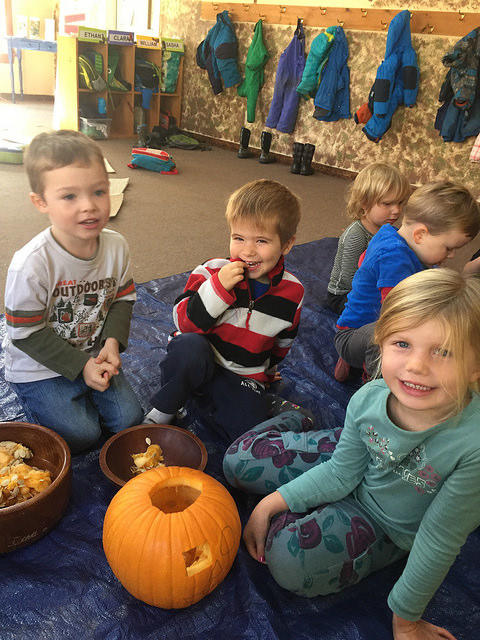 We finished our day with pumpkin carving! We split into two teams while Emily and I carved the pumpkins while the kids told us the shapes we should choose for each face part. Everyone got messy scooping out the pumpkin guts!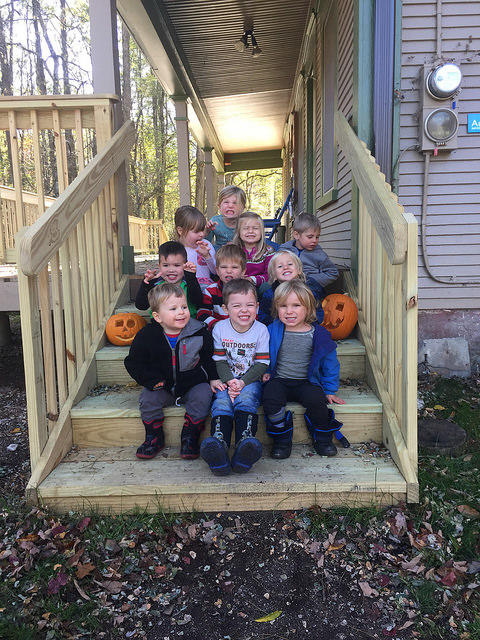 It was a perfect fall day, getting colder but lovely light.