This week we had a day that felt like late summer and another that felt like mid-winter. Our Friday group was lucky to enjoy 70 degree weather! By the afternoon we had shed all of our heavy fall layers. Unfortunately, Monday's group had very chilly, wet weather - they were still great sports about it!
Friday 10/23
We started our morning by searching for the pumpkins that we colored last week.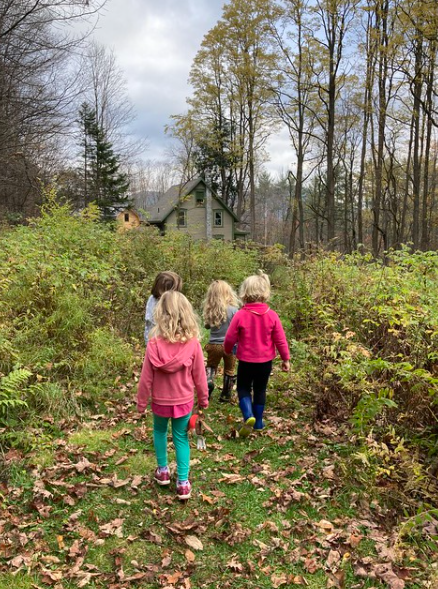 Once each of us found our four pumpkins we gathered together to count them up and make sure that we found all of them.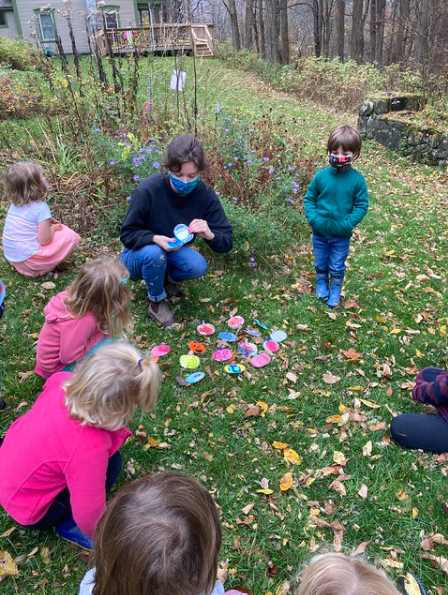 We found them all! Then, it was time to move into morning meeting. We're down to our last few playschoolers being morning meeting leaders! This week our morning meeting leader decided she wanted to spend most of our day at Forest Camp. Before heading over to Forest Camp, we gathered for snack and a story.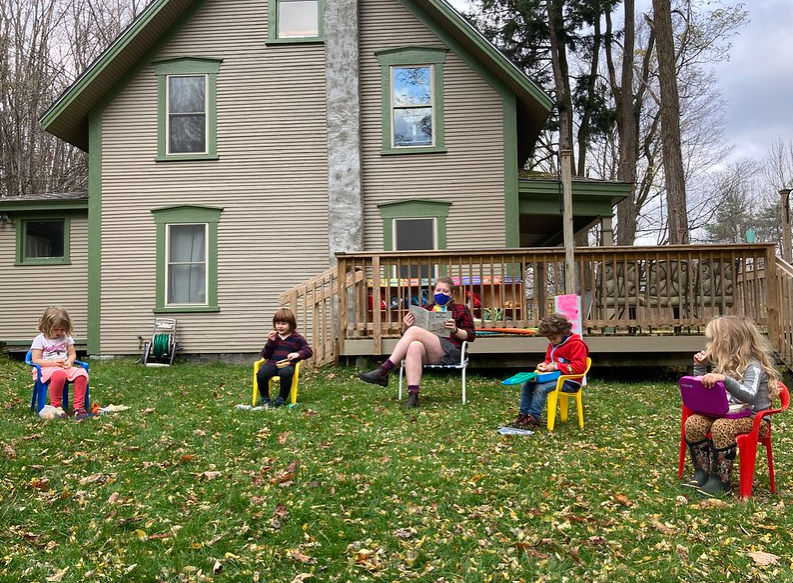 After snack, we walked to Forest Camp and started working on the fort again because someone had taken some of it apart. We also added decorations like birch tree bark and green ferns to the outside to make it a little more personalized and homey!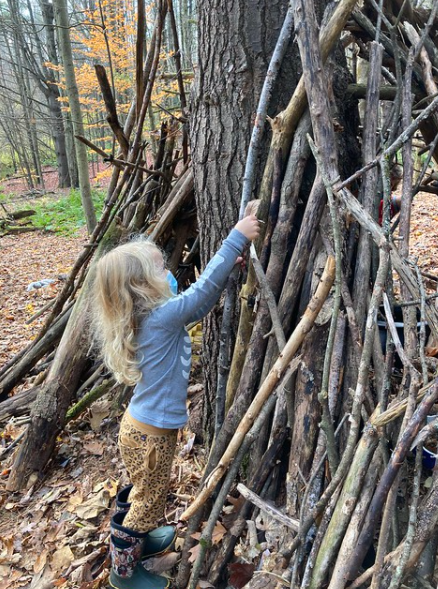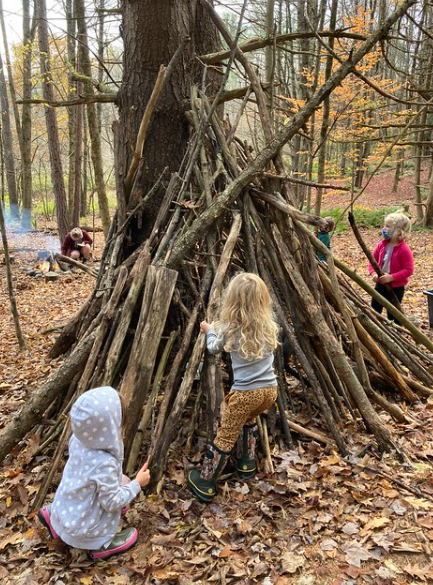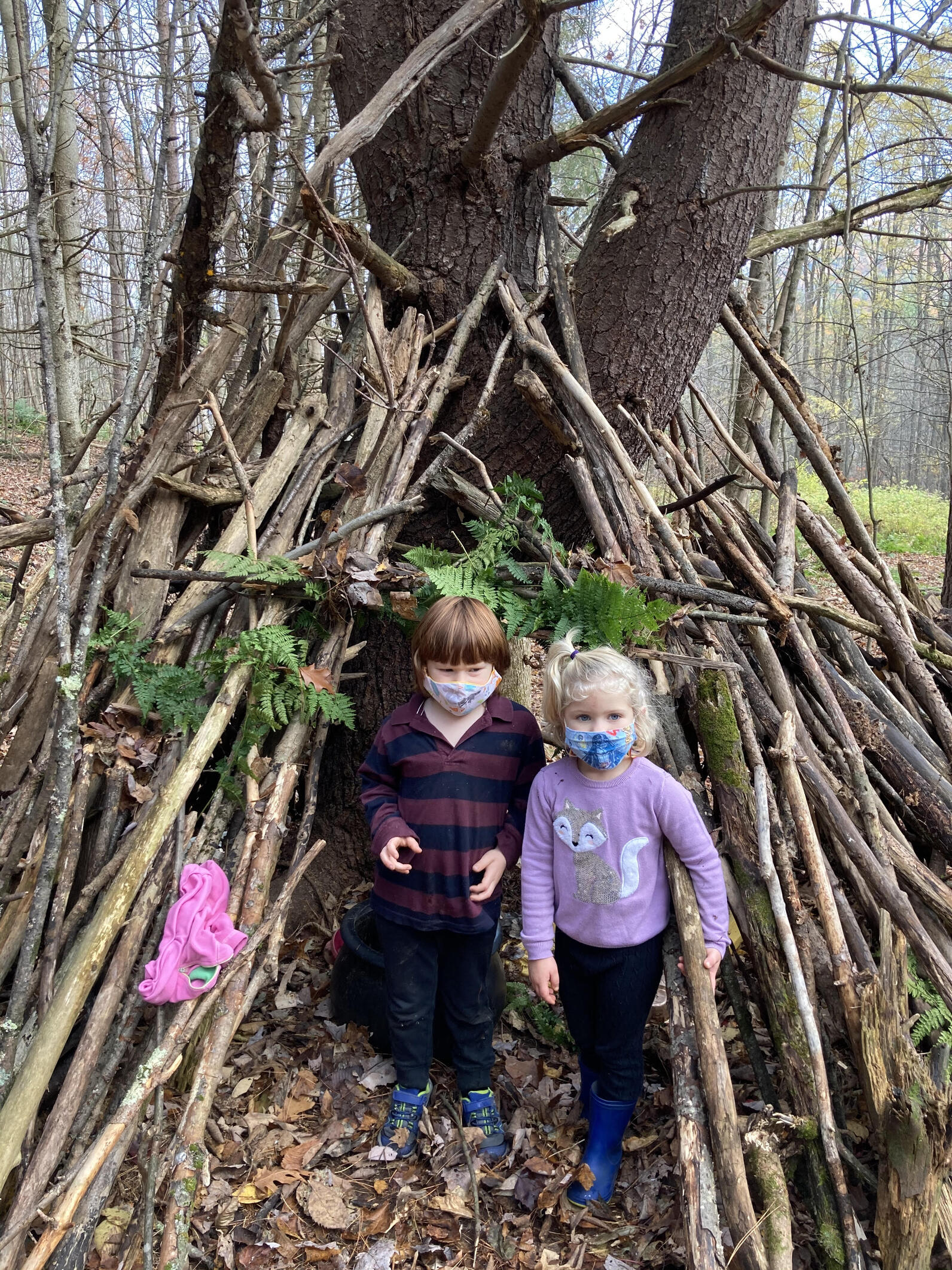 We spent a great deal of the day exercising awesome teamwork as we built the fort. The whole group had a part in collecting sticks, gathering decorations or deciding where these things should be placed. Toward the end of the day the sun came out and it really warmed up! We moved to the garden so we could soak up the sunshine. We ended up taking our layers off while we played 'Red Light, Green Light." Then, the most magical (and unseasonal) thing happened...we were visited by a monarch butterfly! Most have already left for Mexico to escape our harsh winter, but not this one. Playschoolers chased after it and we all watched in awe as it drank nectar from an aster flower.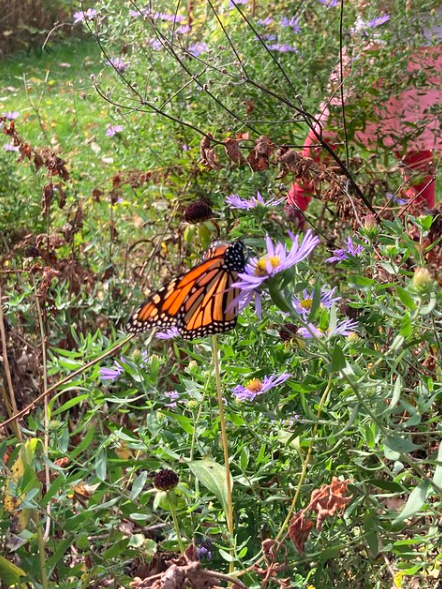 We played in the garden until the playschooler's adults arrived to pick them up. See you next week!
Monday 10/26
Monday was a wet, cold day, but we still spent as much time as we could outside. We started the day looking for the ghosts we colored in last week - each playschooler could find four.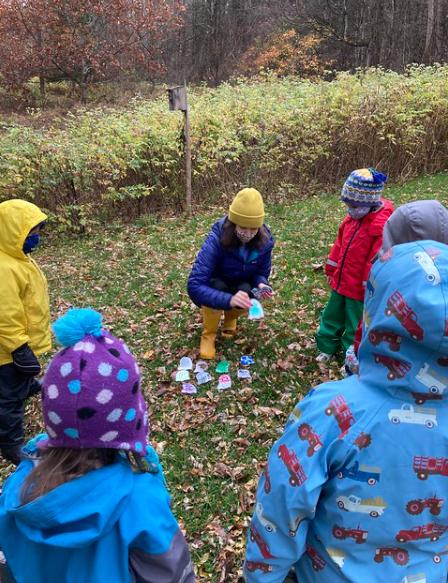 After finding our ghosts we spread out inside the Audubon office to eat snack because our Education Barn is under construction. This was a safe, warm space to help us from getting too chilly and keep our food dry. We did some coloring while the bulk of the rain storm passed.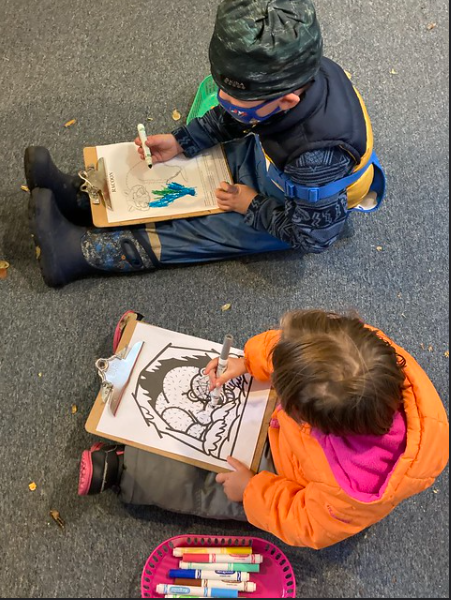 Once our bodies felt nourished and warm, we went back outside to play some games. For a while we all pretended to be one of our favorite animals - there were dragons, snow leopards, unicorns and so many more amazing creatures! It was a treat to see the group engage in imaginary play together. When some playschoolers started to feel cold we decided to play a game that would get us moving. So, we played a few rounds of 'What Time is it Mr. Fox?"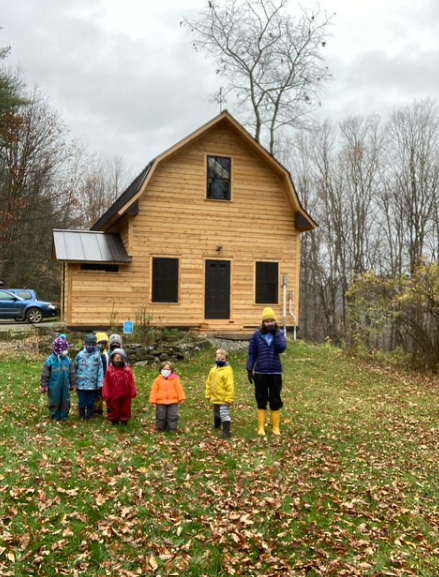 We ate lunch and heard a story inside after playing outside. As soon as we finished eating we bundled back up and went back outside for our dance party! Last week's morning meeting leader had chosen to dance and we ran out of time, so we promised we would get to it this week. It was SUCH a blast. These kids have great moves. Sorry if they came home doing the disco or shopping cart.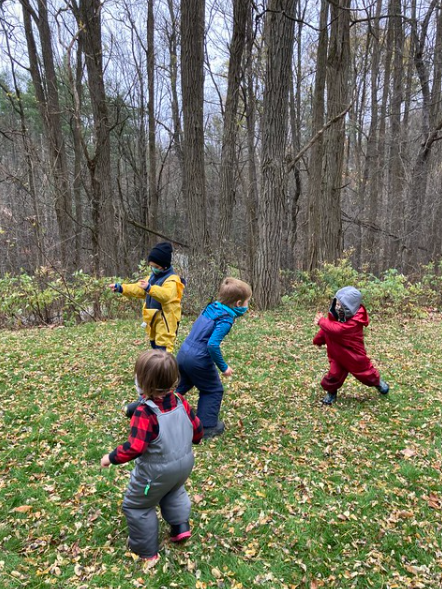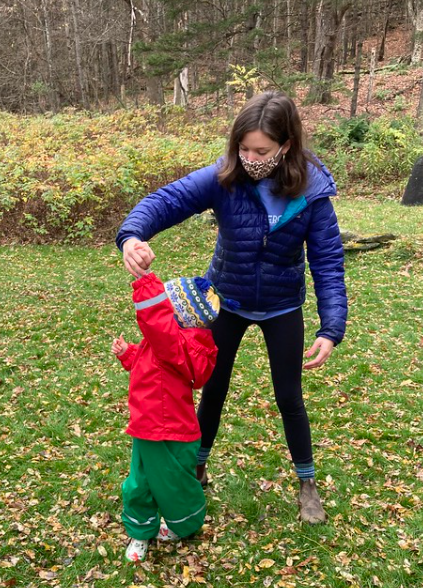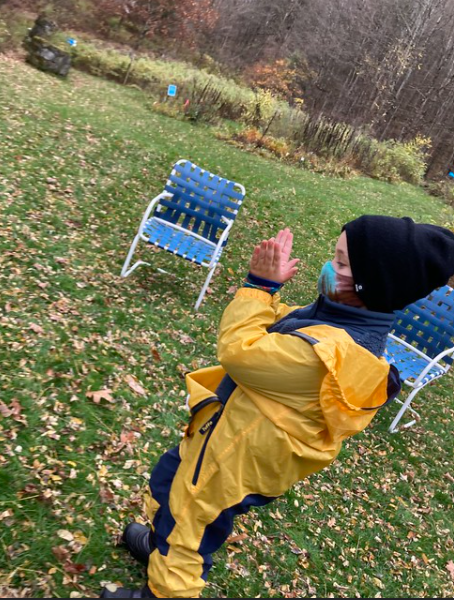 See you next week!