It was so wonderful seeing some familiar faces and welcoming some new faces to Forest Playschool on Friday. We were nervous to meet and make new friends but also extremely excited to get to spend time outside at Audubon.
Today was an important day to get to know everyone and become comfortable at Audubon. As we started to arrive some of us played in the mud kitchen, while others search for beans on our beanstalks with Debbie (and enjoyed eaten them too), and popped some jewelweed seed poppers.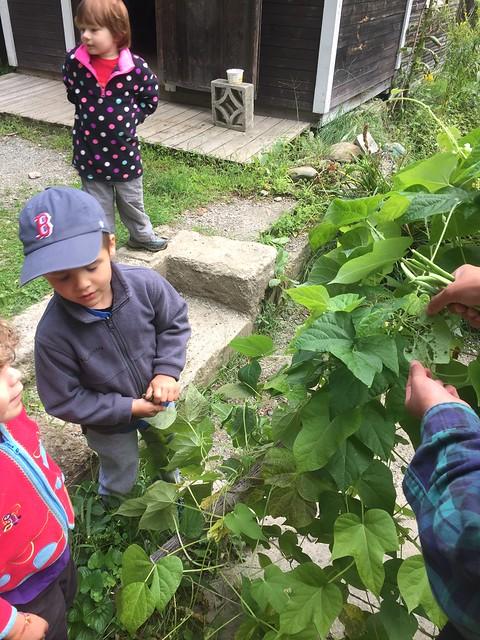 Our day was off to a great start! We gathered around outside and learned everyone's name as well as one super fun thing we did over the summer. I led our morning meeting to show everyone how we structure our day. Everyone will get a chance to lead morning meeting at least once during this session of Forest Playschool.
Our day was spent playing and exploring Forest Camp. We learned our boundaries all together and learned about fire safety as well. As we enjoyed snack, I started a fire as Debbie read a lovely story about ladybugs.
Everyone joined in on a game where there was a forest witch, a bear, and the surrenders! We were all having so much fun playing with each other and exploring the magic of Forest Camp.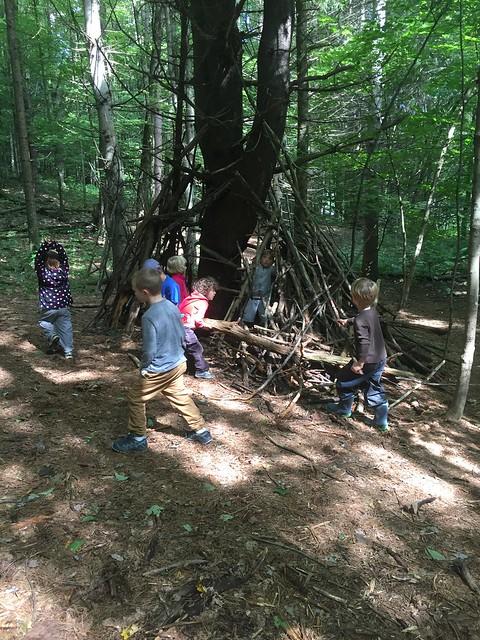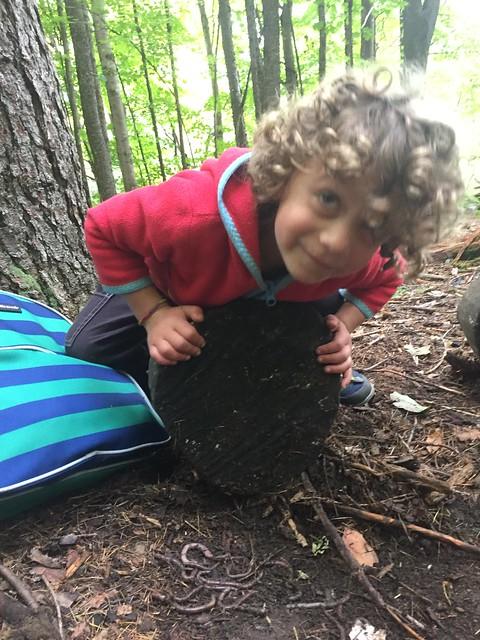 At the end of the day, we closed with our thank you circle. Everyone went around and shared their favorite part of the day. For many of us it was playing the game at Forest Camp, while some of us remembered eating and enjoying the beans in the morning.
Forest Playschool is such a magical time at Audubon!