Audubon Vermont offers educational outdoor programing to youth and adults year-round, not just during summer! These programs present an opportunity for youth to connect to the natural world. We offer a few program types:
Programs for organized groups (scouts, classes, clubs, etc) either at the Green Mountain Audubon Center or at your school or local park
Programs for children and their adults together
Drop-off programs, for children to be left in the care of our Naturalist Educators (aides, behavioral specialists, or parents acting in a similar role are welcome to stay).
Yes! We offer adult programing on a variety of topics throughout the year. Keep an eye on our events page for upcoming programs. We also deliver education programs to adult groups and clubs. Please read the section on organized groups (below) for more information and to schedule.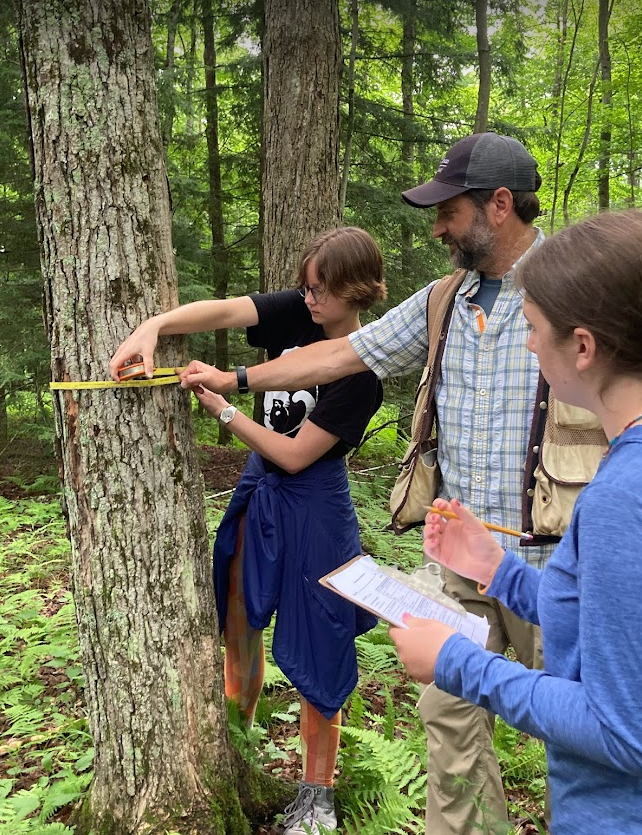 Field trips or programs for organized groups. Updated reservation process! To streamline the booking of programs for organized groups we have created a registration form. You can enter proposed dates, program topic, and information about your group so we can get you on our calendar (it fills up quickly!). Get your first choice program by putting in your reservation early! View our list of education programs for children and teens, see our program fees, and find the scholarship application online. For adult programs, you can use the list of youth programs as an idea of the types of topics we offer.
Reserve a program for your group.
Free Nature Playgroup. Get outside and explore the magic of Audubon with your child ages 0-5. Our goal is to support parents and caregivers with the tools you need to feel comfortable outdoors with our youngest visitors. Take advantage of the opportunity to connect with fellow parents and guardians from around our community as an Audubon educator curates a space of discovery and learning.
Forest Playschool. A drop-off program for children ages 3-5. One day each week (either Wednesdays or Fridays) preschoolers spend 4 hours with our teachers outside! The preschoolers take turns planning each day of the year. The Forest Playschool program seeks to develop the innate bond between children and the natural world by providing a landscape to play, explore, and use all of our senses.
Registration Required. Learn more about Playschool.
Unschool. Following a seasonal schedule, Audubon Vermont's series of monthly outdoor nature-based programs focus on key science concepts. Each program is designed to give you a platform from which to build units/lessons in your homeschooling or to supplement your child's classroom learning at school. This drop-off program is a great opportunity for homeschooled children to socialize with their peers, ages 6-12!
Registration Required. Learn more about Unschool.
Forest Classroom. A year-long drop-off program for students in grades K-6 (approximately ages 6-12). Every Monday, the same small group of students will meet with two of Audubon's Teacher-Naturalists. This program follows the model of our Forest Playschool, where children are given the opportunity to lead their days with inquiry and are supported by our Teacher-Naturalists with seasonal topics and nature mentoring. No two days look the same, but themes of cooperation, curiosity, and phenology will prevail throughout our sessions.
Registration Required. Learn more about Forest Classroom.
Free Wednesdays Afterschool with Audubon. We are now accepting applications for our FREE nature-based afterschool program. Meeting on Wednesdays, this program is a great way to discover the outdoors, with much less structure than traditional field trips and classes. Two sessions are offered Fall (Sept 6-Nov 17) and Spring (March 6th-May 22nd) and families can apply to attend one or both sessions. The goal of this grant-funded program is to increase access to high quality programing to children in our community who need it most, from Huntington, Richmond, or other surrounding communities.
Summer and Vacation Camps
We run drop-off camps for 8 weeks in the summer and registration usually opens in February. You can learn more about summer camps on our website.
Vacation camps are a taste of summer during the school year. You can register for individual days or multiple days each break. Vacation camps run November, February-March, and April. Learn more about Vacation Camps.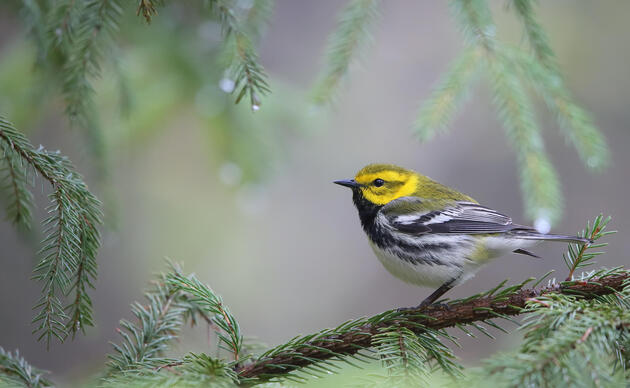 Take Action
Sign up for updates about Audubon Vermont's conservation work, get news about our activities and local events, and find out how you can take action to help birds.