What a wonderful day to be at Forest Playschool, it wasn't too hot and it wasn't too cold, so we spend the whole day outside! As our friends arrived, Emily W started everyone on a salamander hunt. To practice searching, we hid camo critters in the woods, we needed to find them all, and we did! After that, we began a leaf litter search for real salamanders and other crawling critters. We found some beetles, worms, and a few grubs too.
Our morning meeting leader picked hiking down to Beaver Pond and we were all so excited! We gathered our backpacks and lunchboxes and headed down the trail right away. Our hike down was a little icy, but so much fun! We stopped in the woods above Beaver Pond to listen to the water flowing down the hill, and then stopped again at the lookout to see that the pond was still frozen!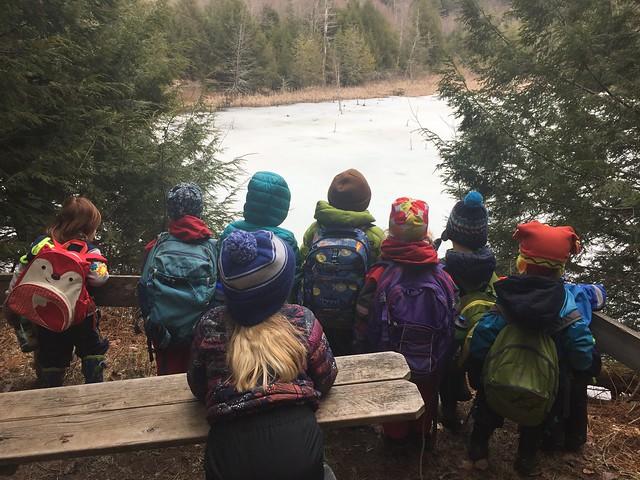 When we got to Beaver Pond we went exploring. Some of us went "fishing" in the pond, others were climbing up the hillside, and a few friends dug in the mud. We saw a few eastern newts as well as some fish and tadpoles too.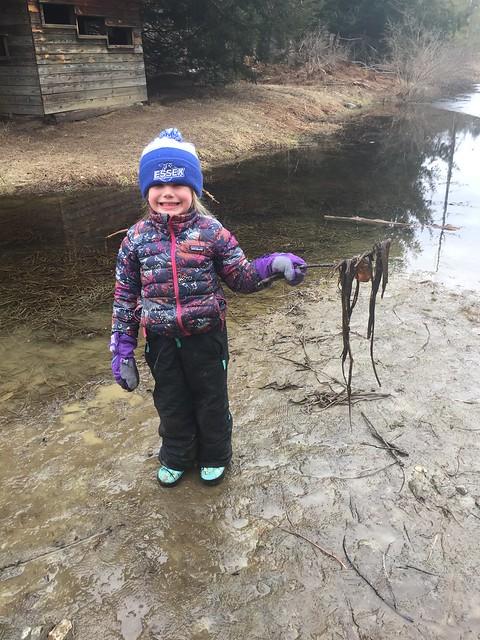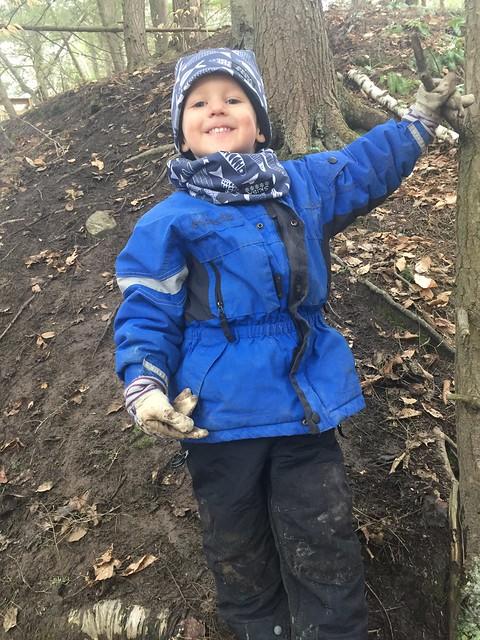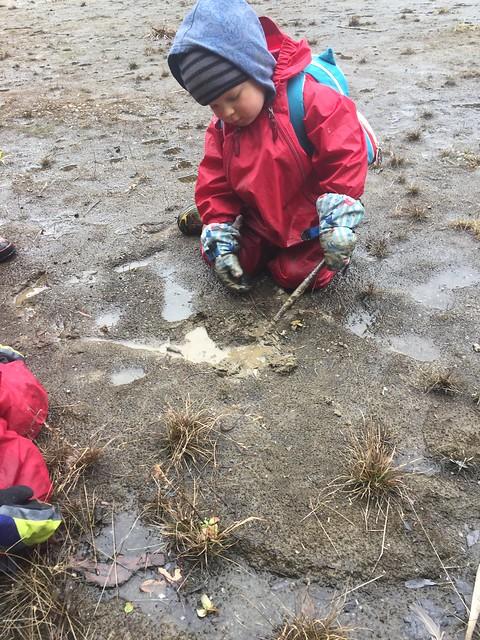 Before we knew it, it was lunchtime, which we enjoyed on the bridge above the pond. We hiked back on the steepest trail at Audubon, and once back planted sunflower seeds to take home and watch grow throughout the springtime!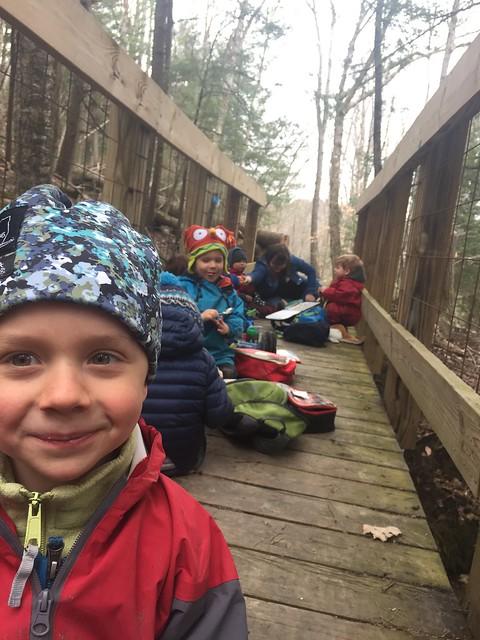 Forest Playschool in the spring is the best!