By Rae Bronekant
Last time I was at Forest Playschool, I promised to collect sap but we ran out of time trying to save the jug from the log.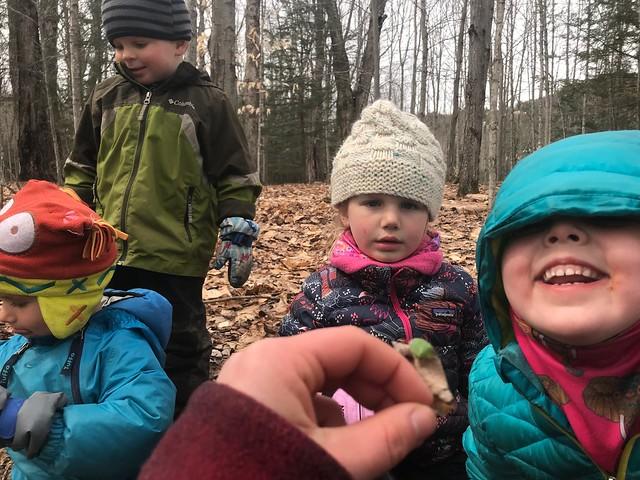 Today we wanted to go to collect sap and see where Oden, the tractor lived. Last fall our Conservation Biologist Mark LaBarr was brush hogging near forest camp in the garden. This is an area where we manage the plants for particular bird species. We all sat on the porch and watched, at the end the kids decided to name the tractor Oden. We have had many exciting moments with Oden, seeing all he is capable of. Today we wanted to see where he lived!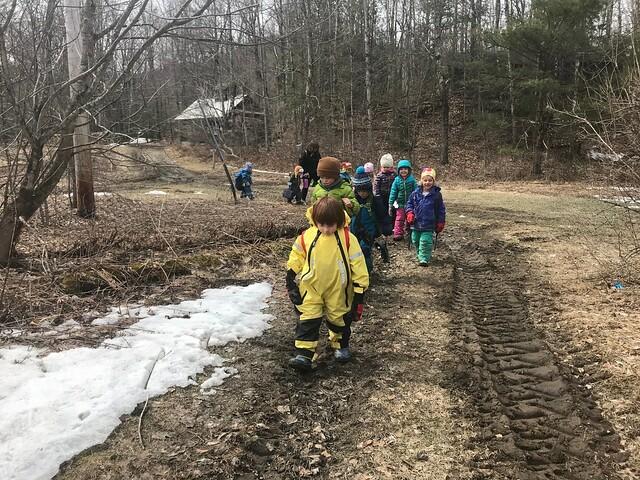 We hiked down below and I brought them to the garage and showed them Oden. It was a great moment and started a whole new topic of discussion, who is the boat that lives with Oden?? We named the boat Kanoah and they are good friends.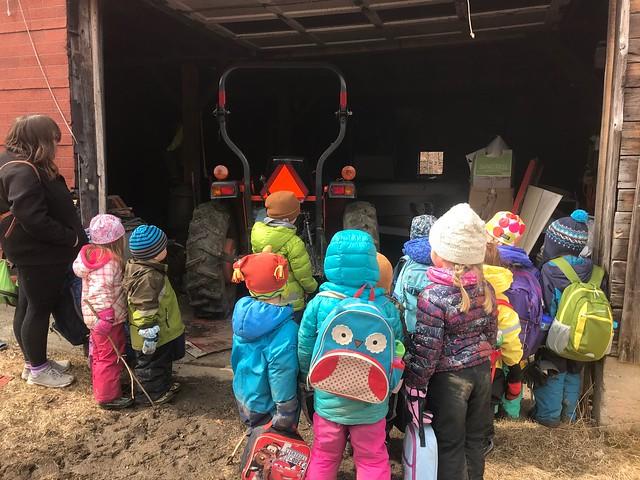 We then at lunch at the picnic tables and collected sap! It was time for us to hike up for Pickup Polar Bear, but the hike up it was treacherous! There was ice on the path, on the way down we did a good job of staying on the snowy sides, but the way up was more challenging and it took us a while to get back up. At least that was the last of the ice for us!
Sugaring is over and it's time for amphibians!