We didn't know it at the time, but we had our last Forest Playschool of 2020 on Friday. During our program, Governor Scott announced that he was introducing COVID restrictions again in the wake of increasing case numbers. We will miss you all this next week, but we know that this is necessary to keep us all safe. And with that, here is our final blog post of the Fall session. Unfortunately, we didn't get to see Monday's group today so this blog will only include Friday's adventures.
After 70 degrees and short sleeves last week, Friday finally felt like November. Playschoolers arrived bundled in snow suits and warm layers. We started our day at Forest Camp where Emily had a fire going and encouraged students to search for hidden coyotes! As you may have noticed, we love to start with a search party whether it's for butterflies or turkeys. We find that having an activity to jump right into helps playschoolers transition into our day a bit easier. We always use our critter search as an excuse to practice counting, too.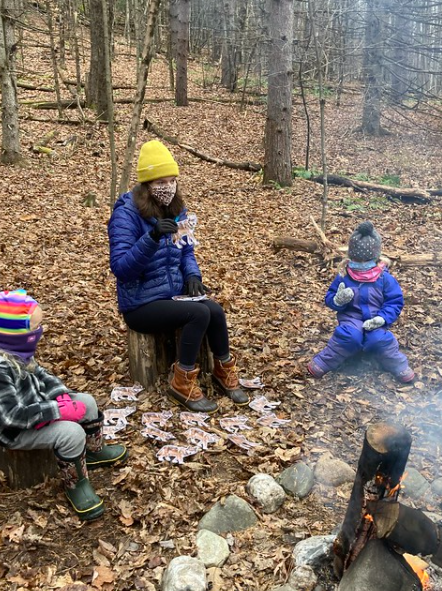 After counting, it was time for Morning Meeting and since everyone in the group has had a turn already we let Ciara plan! Ciara planned for us to have a day at Forest Camp so we could stay close to the fire, but also have lots of space for free play and games. After meeting time, we ate snack and read a few stories before moving back into free explore/playtime.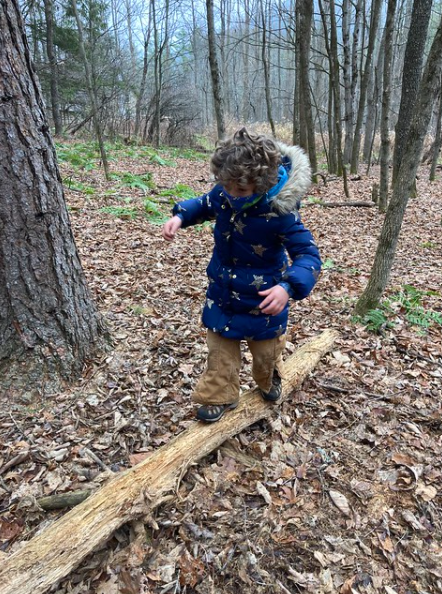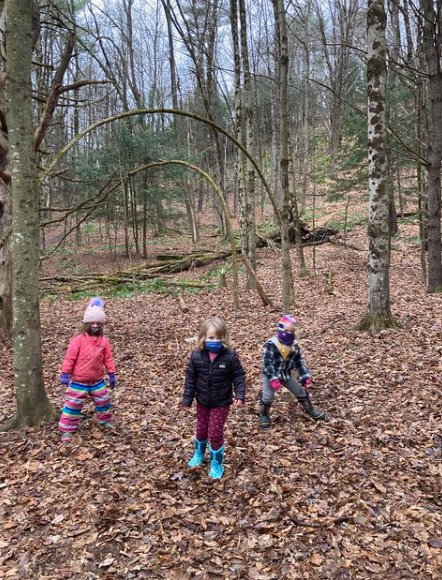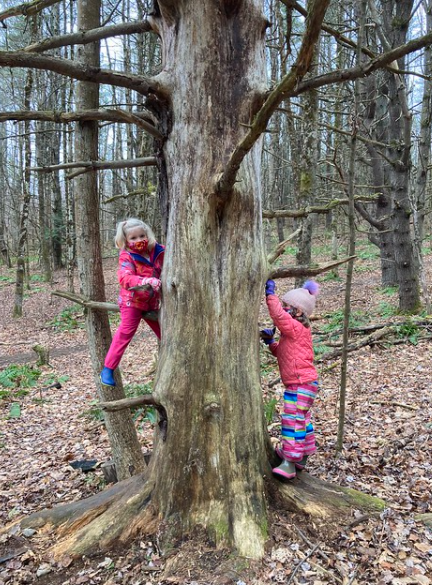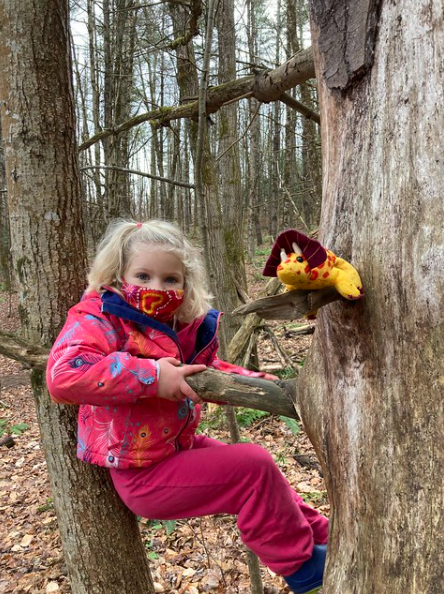 My absolute favorite part of Friday was playing an imaginary game that takes place at sea. I saw a few playschoolers sitting on a log and it kind of looked like they both had steering wheels because of how the branches had broken. So, I walked over and did the logical thing, I yelled "All hands on deck! Grab ahold of your steering wheels! Choppy waters are coming!" and started shaking the log up and down.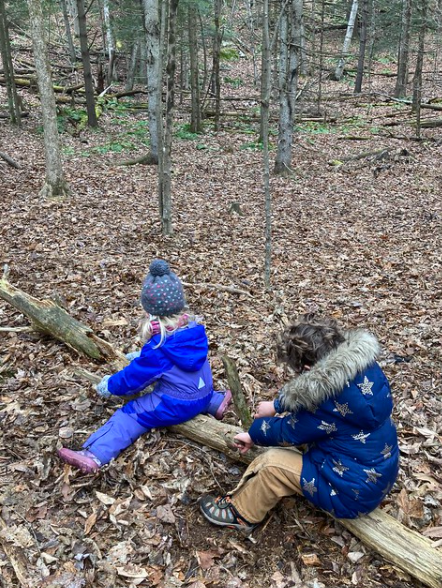 The sailors faced the perilous seas, choppy water, huge waves and a great big shark! Of course, I was the shark. So I would circle the log ship with my hand on my head like a fin and tickle sailors I wanted to eat! Soon, almost every playschooler was on the log ship - however, I had to make a quota because I'm strong, but not THAT strong to lift eight bodies on a log.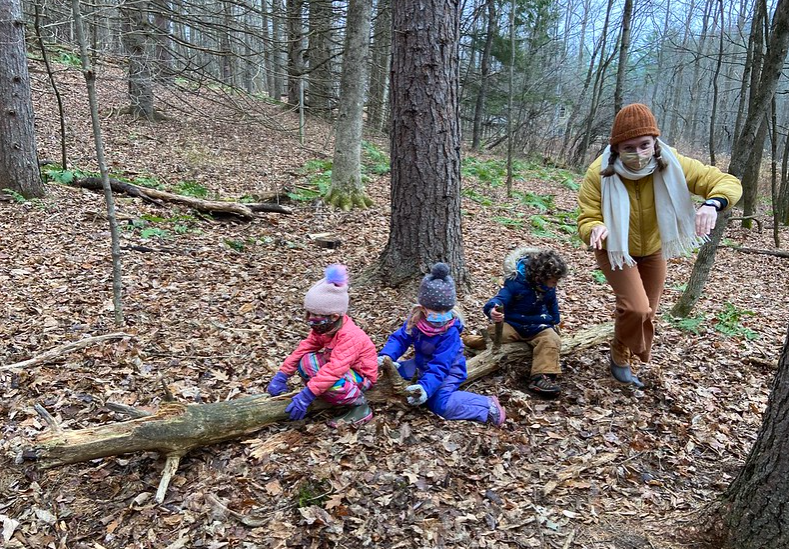 After free play, we ate lunch and read The Lorax! We talked about how we would feel if someone came and chopped down the Audubon woods or trees in the backyard. Most of us shared that we would feel really sad without the trees and the animals that depend on them. We ended our day with a freeze dance party until adults arrived.
Have a great winter and hopefully we will see you soon!