Birding
Women Who Bird: Bird Friendly Maple
Join our Women Who Bird group in Vermont! Co-hosted by Audubon Vermont, the Pride Center of Vermont, and Outdoor Gear Exchange.
Sunday, March 15, 2020
9:00am - 11:00amHuntington, Vermont
Location Details
Audubon Vermont's Green Mountain Audubon Center
Just beyond 214 Main Road, Huntington, 05462
Meeting Place: Audubon's Sugarhouse Parking Area, just past 214 Main Road in Huntington
Map with exact location: http://bit.ly/1kVbEFV
Driving directions: https://vt.audubon.org/sugarhouse_parking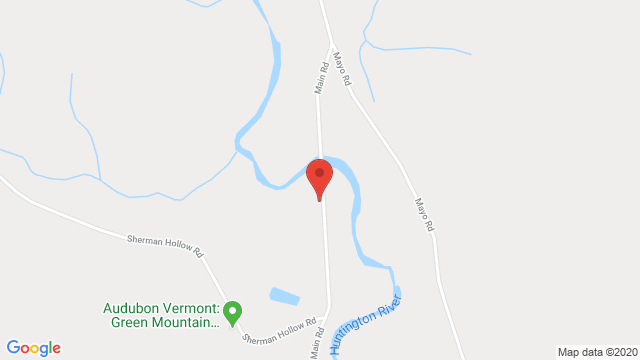 Do you like to bird? Are you bird-curious? Do you love bird song? Wonderful!
Join our Women Who Bird group in Vermont! This is a new birding group for women and women-aligned folks.Whether you're a first time or an experienced birder, our purpose is to create a safe place for those who identify as women to come together and share in our mutual love for nature and birds. This is an LGBTQ+ affirming group.
Our third Women Who Bird gathering will be at Audubon Vermont's Green Mountain Audubon Center in Huntington, Vermont. This gathering will sure be sweet! We will learn about Audubon Vermont's Bird Friendly Sugarbush, explore the maple sugaring process, and end our time with a tasty maple treat! There will be binoculars and bird guides to borrow.
Outdoor Gear exchange will be providing free snowshoes and tracking gear for this event. To figure out how many snowshoes/traction gear we will need to bring, you will need to register online in advance: click here to register.

There is a $1 suggested donation for this program. Please help support Audubon Vermont and the work we do to protect birds and the places they need now and in the future!

All ages welcome! Youth under 18 years should be accompanied by a parent/guardian. Please wear weather-appropriate clothing and bring snacks and plenty of water! Service dogs welcome, but please leave your pets at home - they scare away the birds.

Carpooling: Please feel free to post and coordinate carpooling on our Facebook event listing! Whether you have a car and are offering a ride, or don't have a means of transportation but would like to attend, please post. Our parking lot is small, and climate change is happening, so carpooling is appreciated!

Trail/accessibility information: Our walk will be at a slow (birding) pace and will cover approximately 1.5 miles. The trail is unpaved and there are two short sections of stairs on the route. Wheelchair-accessible bathroom facilities are located at the Audubon Vermont office. If you require accommodations or have questions about accessibility, please contact Audubon Vermont at 802/434-3068.