Program
Unschool at Audubon 2022-23
February: Winter Wilderness Survival
Thursday, February 16, 2023
9:00am - 1:00pm Eastern Huntington, Vermont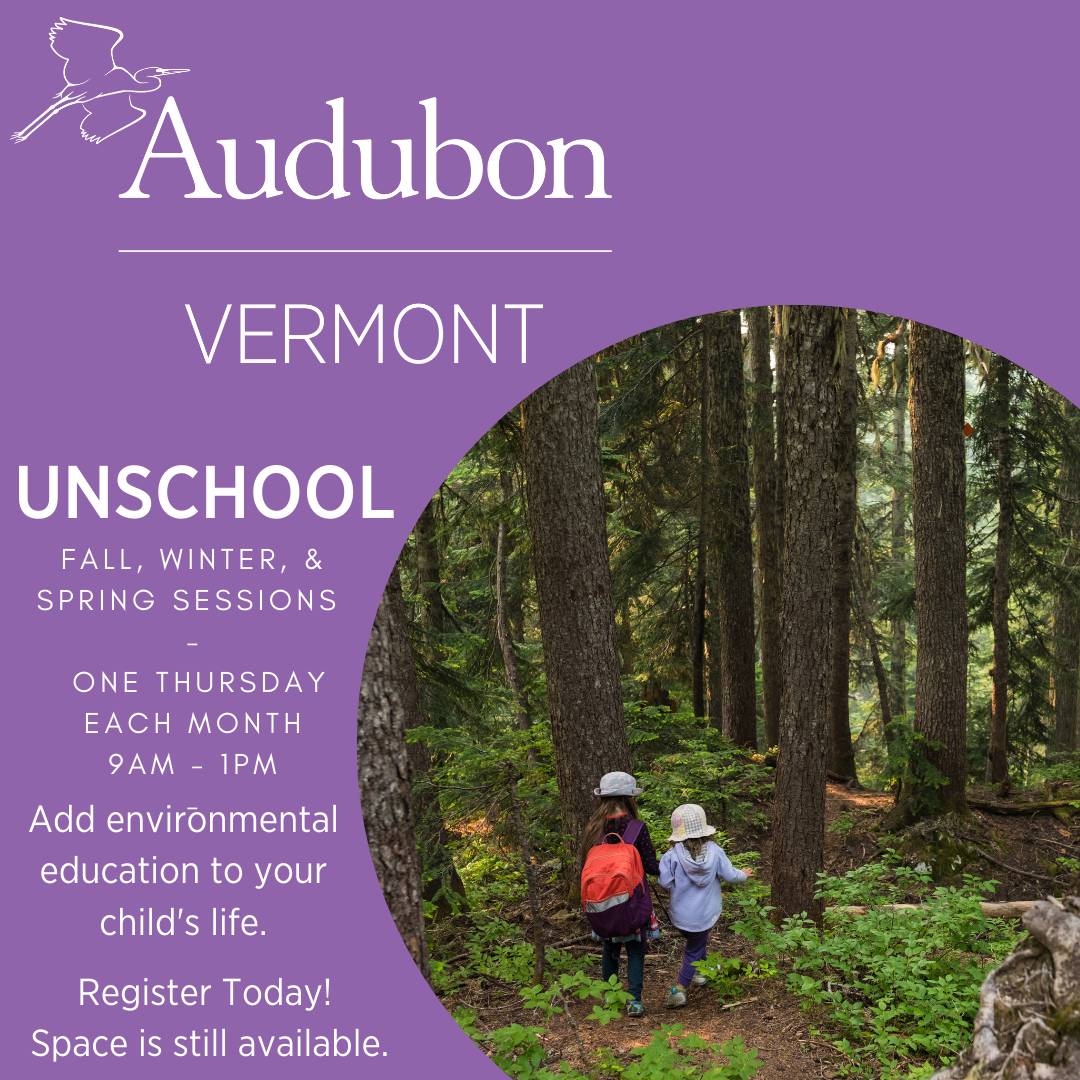 Location Details
Education Barn
255 Sherman Hollow Road, Huntington, 05462, VT
For winter, we will be meeting at the Education Barn near our office at 255 Sherman Hollow Road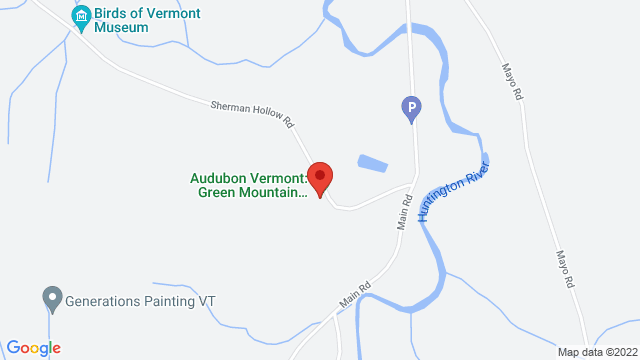 Unschool is back!
Our program for families who homeschool or do schooling differently has changed to a new seasonal format. Now, instead of registering for each individual month, you register for the entire season, which allows us to expand on our learning each month and you to look ahead for the next season. Learn more about Unschool, and look ahead to the next seasons here: https://vt.audubon.org/programs/unschool-audubon
Winter 2022-23

Dec 15 Migrate? Hibernate? Stay Active? How will you survive this winter? By learning the different strategies that our animal neighbors have adapted to use, maybe we can learn more about ourselves. After some experiments in the cold, we will create a creature of our own!

Jan 19 Winter wildlife and tracking. With the help of the snow covered ground we can follow the clues to figure out who has been here. Decipher the stories in the snow and make some of your own! There are both predators and prey active all winter long, can you tell who is who?

Feb 16 Winter Wilderness Survival. Let's see if we can make a shelter out of snow, learn a few different kinds of knots, and remember the rule of 3 and how to leave no trace.
And its not too early to sign-up for Spring 2023!

Mar 16 Journey from Sap to Syrup and Bird Friendly Maple Sugaring! Take a peek (and a sniff!) inside of the sugarhouse. Tap a tree, gather some sap, and bring it to the boil. Learn about the process from start to finish, including how to assess the sugarwoods to see if they are bird friendly!
April 20 Why did the amphibian cross the road? To get to the other side! But seriously, who put this road in my migration corridor from the wooded uplands to the vernal pong lowlands? Let's see who we can find making this wet march!
May 18 What can we say? May is All About Birds! The birds are back in town, lets see who we can identify. We will use binoculars, study field markings, and learn the different calls and songs of some common (but spectacular) Vermont species.


Age: This program is for learners ages 6-12. We will divide into smaller, age appropriate groups, but we know that siblings like to come on the same day!
Fee: Audubon Vermont members $90/season/child; non-members $99/season/child.
Time: all programs 9am-1pm