Conservation
Pride Hikes: LOCATION CHANGE: Sucker Brook Hollow Trail
Co-hosted by Audubon Vermont, Pride Center of Vermont, Outright Vermont, and Prism Center at UVM
Saturday, August 24, 2019
9:30am - 3:30pm
Location Details
Sucker Brook Hollow Trail
CV6G+F7, Williston, 05495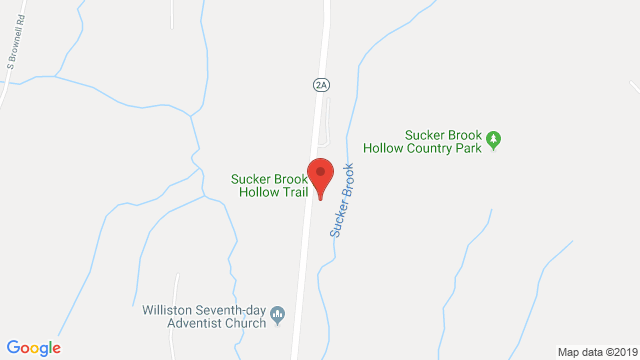 ***We will meet up in the parking lot at Shaws/Starbucks in Burlington at 9:30 am to arrange carpools. If you'd like to meet us at the trailhead we should be there by 10:15 am. Please let us know ahead of time if you plan to meet us at the trailhead: gcauser@audubon.org **
LGBTQA+ hikers are gathering to hike the Sucker Brook Hollow Trail in Williston, Vermont. It's a short, sweet hike with nice views west to Lake Champlain.
More trail details: The trail is 2.2 miles round-trip with approximately 480 feet of elevation gain. The average grade on the trail is 10%, with the steepest grade listed at 21%. "At the top is a nice open area with a bench, with views facing west towards Lake Champlain." - The Hiking Project. A trail map is available here.
Becky Swem of the UVM Prism Center and Gwendolyn Causer of Audubon Vermont will co-lead the hike to provide birding, botany, and tracking tidbits.
All ages, allies, and families welcome! Youth under 18 years should be accompanied by a parent/guardian.
We will meet up in the parking lot at Shaws/Starbucks at 9:30 am to arrange carpools. (570 Shelburne Rd in S. Burlington. We'll gather in front of the Starbucks.) Please wear weather-appropriate clothing and bring snacks and plenty of water! Dogs are welcome as long as they are leashed.
Co-hosted by Audubon Vermont, Pride Center of Vermont, Outright Vermont, and Prism Center at UVM.